-5%


2x Level III Rifle Plate 11×14″
(saved 5%)
In stock
MATERIAL
Ultralight PE Hard Armor Plate
Weight
Only 4.6 lbs Plate Defeating Rifle Threats Up To .308
Tested
Body Armor Tested at NTS Chesapeake Laboratory
DESCRIPTION
LEVEL III
Hard Armor Plate
Ace Link Armor Level III Rifle Hard Armor Plate is entirely made of highest grade UHMW Polyethylene fabric that is pressed into solid construction capable of stopping multiple rifle rounds.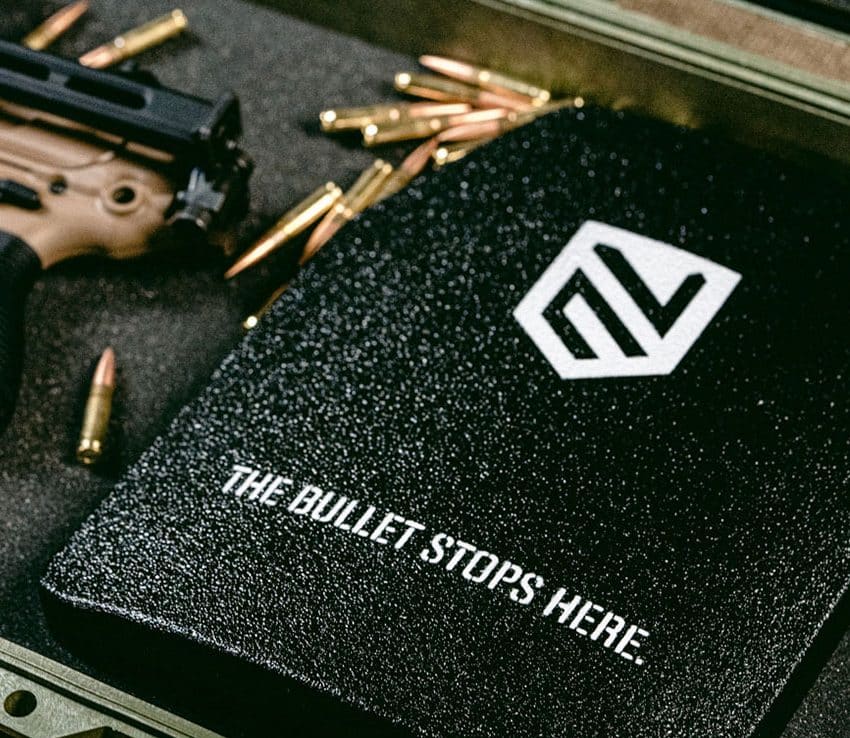 OVERVIEW
ULTRALIGHT PROTECTION AGAINST .308 RIFLE ROUNDS
Lightweight, versatile yet firm and durable. This Armor will stop various rifle rounds and weights only 4.6 lbs… that is 7 lbs for front and back protection!
WILL FLOAT IN WATER
Unique construction allows for neutral buoyancy. Ace Link Armor PE Level 3 plate will float when submerged under the water. It won't let you sink!
LIGHTER THAN STEEL
This cutting edge technology transforms hundreds layers of PE fabric into a Masterpiece – 4.6 lbs armor that stops high velocity rifle rounds.
CUSTOMIZE-ABLE
This armor not only stops the bullet, it does it in style! Choose from 2 sizes (10×12″ or 11×14″) and 2 colors available (Black or Tan).
ENCAPSULATING COATING
Extremely durable polyurea coating ensure ballistic material is protected from UV light and moisture even in the most harsh conditions.
Know more about Level 3 Armor Plate
1
What will a level 3 rifle plate stop?
Level 3 rifle plates stops rifle threats up to 7.62x51mm (M80) and .308 round.
2
If I were to fall off a boat while wearing these will it cause me to sink?
No, our plates are neutrally buoyant. Barring any additional equipment, these plates will not impede your ability to swim or float should you suffer a boating accident.
3
What sizes are these plates available in?
Our plates are available in 10×12 or 11×14 with Black or Tan color options?
4
Will level 3 protection stop armor piercing rounds?
No, Level 3 protection is not rated to stop armor piercing rounds.
5
Is spalling an issue with your rifle plates?
No, our plates aren't made of steel, instead they are made of a mix of UHMWPE and woven aramid fibers, there is no threat of spalling.