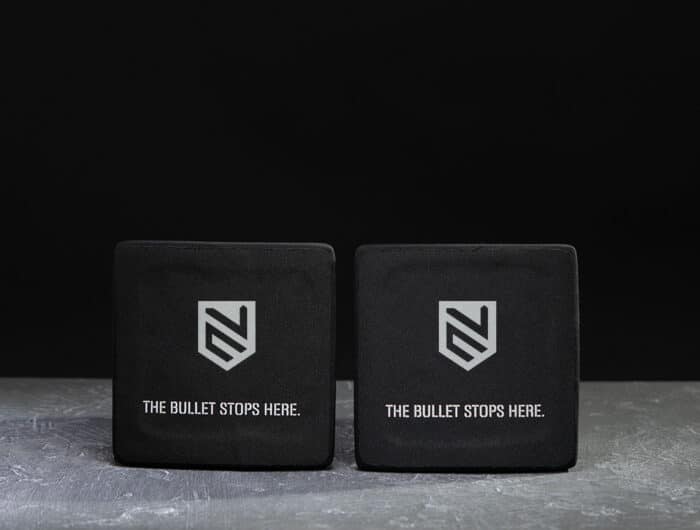 WRAP-AROUND PROTECTION STOPPING .30-06 THREAT
NIJ.06 LEVEL IV SIDE ARMOR PLATES
Ace Link Armor Side Armor Plates provides protection against handgun and rifle threats up to the most powerful rounds – .30-06 M2 AP
Designed and manufactured as Polyethylene and ceramic composite, this plate is only 0.95″ thick and will fit in almost all aftermarket 6×6″ or 6×8″ side plate MOLLE pouches available on the market.
Size: 6×6″ or 6×8″
Tested in NTS Chesapeake to defeat .30-06 AP round.
Weight:

1.65 lbs for 6×6″
2.30 lbs for 6×8″

Nylon TPU cover to keep the moisture out.
SPALL-FREE Silicon Carbide Ceramic backed with high grade UHMW PE
Ace Link Armor ceramic plates are 35% lighter then average steel plate equivalents.
Ace Link Armor Level IV Hard Armor Plate is a composite plate utilizing highest grade UHMW Polyethylene backing enhanced by silicone carbide ceramic on the strike face of the plate. Thanks to this unique construction first biggest impact is dispersed on the surface of ceramic while PE backing absorbs rest of the energy and effectively catches the bullet.
Level 4 Hard Armor Plate from Ace Link Armor is capable of stopping rifle rounds up to powerful .30-06 APM2.

Every order comes with ballistic testing report copy.
Ace Link Armor Level IV Side Armor Hard Plates are available in 6x6" and 6x8" size.
10x12" is available to buy in Hard Armor Category.
Plate is 0.90" thick.
Our plates come with 5 years full warranty.
Ballistic Testing Report from NTS accredited laboratory is attached to each shipment so you can rest assured plates will perform as designed when you need it.