ULTRALIGHT BALLISTIC PROTECTION AGAINST .308 RIFLE ROUNDS
Lightweight, versatile yet firm and durable. This Armor will stop various rifle rounds and weights only 4.20lbs…that is around 8 lbs for front and back protection!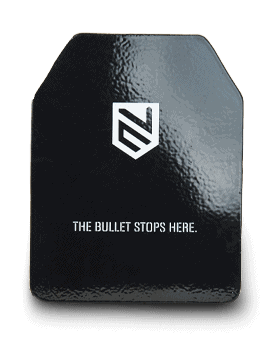 This cutting edge technology transforms hundreds layers of PE fabric into a Masterpiece – 4.2 lb armor that stops high velocity rifle rounds.
Unique construction allows for neutral buoyancy. Ace Link Armor PE Level 3 plate will float when submerged under the water. It won't let you sink!
Extremely durable polyurea coating ensure ballistic material is protected from UV light and moisture even in the most harsh conditions.
100% UHMW PE

Ace Link Armor Level III Rifle Hard Armor Plate is entirely made of highest grade UHMW Polyethylene fabric that is pressed into solid construction capable of stopping multiple rifle rounds.

Polyurethane coating helps to keep the integrity of the plate and protects it effectively from environmental factors.
Level 3 Hard Armor Plate from Ace Link Armor is capable of stopping multiple rifle rounds as per NIJ.06 level III - up to powerful 7.62x51 M80:
.308 cal
.223 cal
7.62×51 M80
Ballistic Testing Report from NTS accredited laboratory is attached to each shipment so you can rest assured plates will perform as designed when you need it.
Ace Link Armor Level III Flat Backpack Armor Plates are available in 11x14" size.
Plate is 0.90" thick.
Single plate weight is 4.20 lbs - what does your steel plate say about this ?!
Our plates come with 5 years full warranty.
NIJ 0101.06 BODY ARMOR GUIDE
FREQUENTLY ASKED QUESTIONS