-8%
4 reviews
Formoza Plate Carrier Level 4 Armor Plates
Formoza Plate Carrier with Level 4 Armor Plates
Add Helmet and Save Money ( Optional )
Add Tactical Belt and Save Money ( Optional )
In stock
Bundle
FORMOZA Combo: Plate Carrier + 2pcs level IV Hard Armor Plates
Front and back
Front and Back level IV SA plates included
Made in EU
Plate Carrier Made in Europe
Lightweight
Lightweight Hard Plates –  only 6.0 lbs each
Colors
Available in Black, Tan, Multicam and Multicam black
FORMOZA PLATE CARRIER with Level 4 Armor Plates
FORMOZA PLATE CARRIER BUNDLE
FORMOZA PLATE CARRIER WITH Level 4 Armor Plates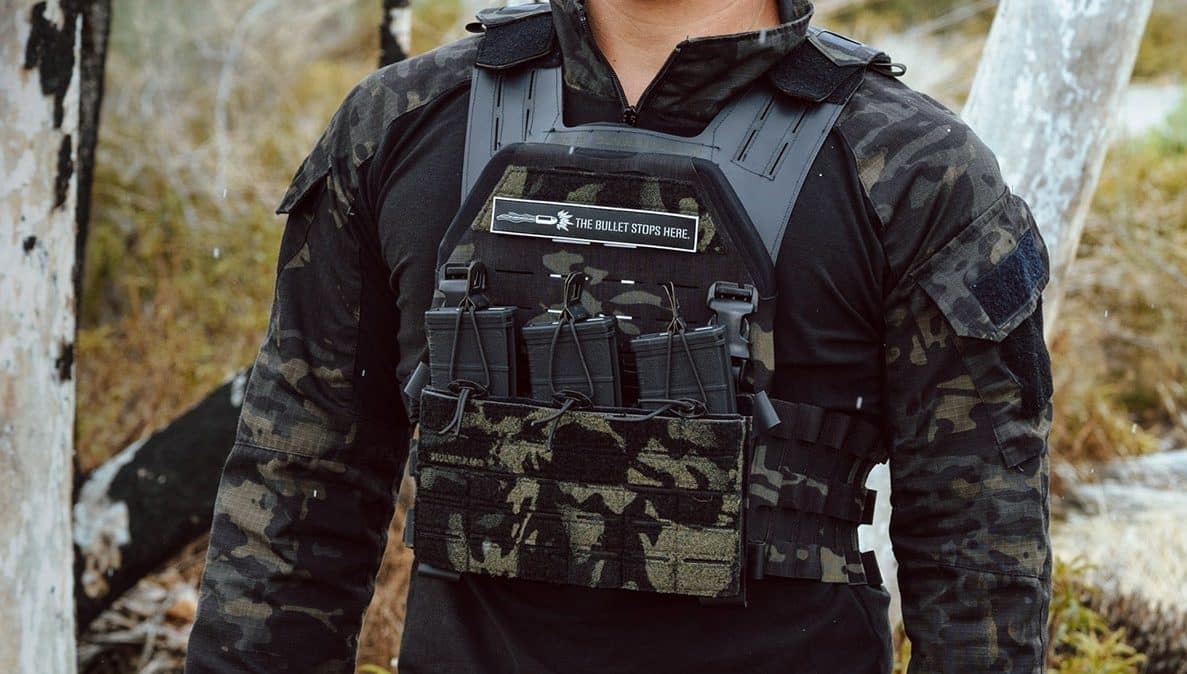 BUNDLE INCLUDES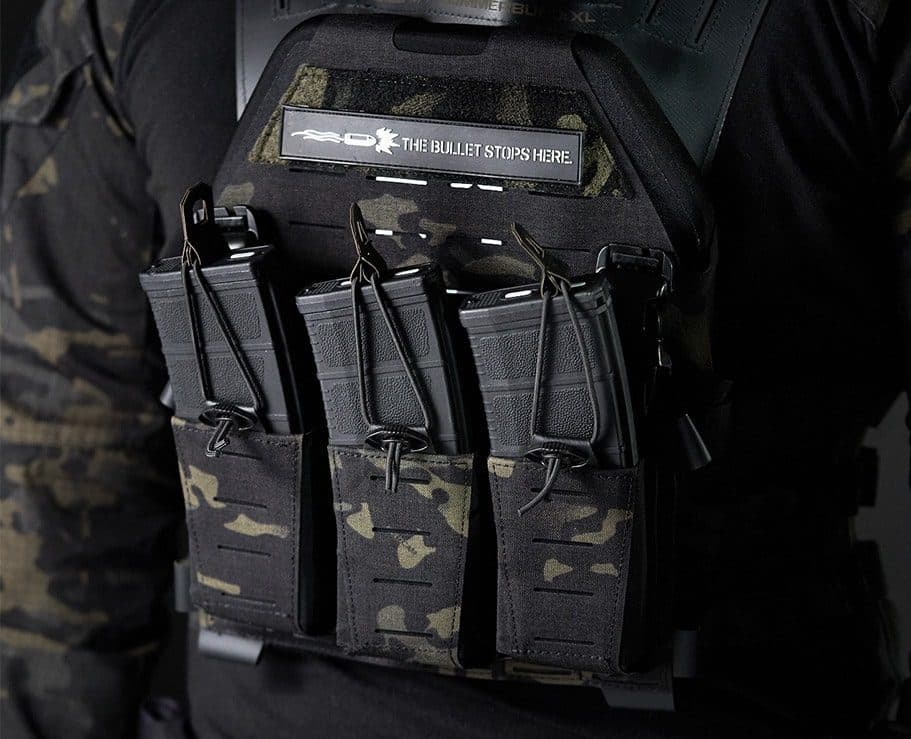 FORMOZA
1 x PLATE CARRIER
From the depths of Europe's coldest and deepest fathoms surfaces one of the most guarded researched and developed Armor Plate Carriers. Borne from covert maritime operations combat swimmers from Military Unit Formoza spent hours of real-world waterborne missions testing and perfecting this advanced Plate Carrier into what is known today as the Formoza Plate Carrier.
Standard 10×12" SAPI sized Hard Rifle Plate compatibility.
Thanks to adjustable straps – fits plates of all thicknesses.
Laser cut MOLLE compatible load bearing system front and back
Detachable laser-cut front flap for easy attachment of pouches and accessories.
Compatible with Skeletac PC's Kangaroo Pouch panels and inserts.
Galvanized Rubber-Like composite material to repel moisture and salt-water corrosion.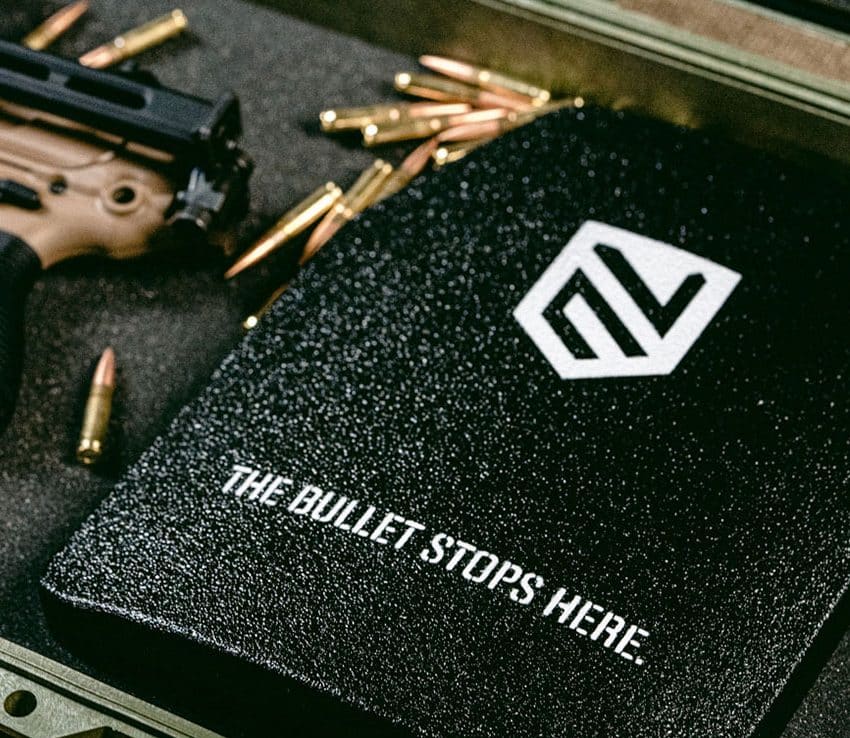 LEVEL 4
2 x HARD ARMOR PLATES
Designed to provide level IV protection against multiple .30-06 Armor Piercing rounds ceramic composite hard armor plate is coated with weatherproof polyurethane to absorb and completely contain rifle rounds, up to powerful .30-06 APM2.
Tested to be truly multi-hit, this plate is the most reasonable choice for those looking for Stand Alone
Made with UHMW Polyethylene and Ceramic (Silicon Carbide)
Ultralight 6.0 lbs construction.
Tested To Stop Multiple Armor Piercing Rounds (.30-06-cal. APM2)
Harsh Conditions Resistant (Weatherproof Fabric Cover)
Available in 10×12"
Ceramic coverage over 111 square inches.
Reviews
This is a seriously good deal!
Formoza Plate Carrier Level 4 Armor Plates
I bought the Formoza Plate Carrier and Level 4 bundle. Plates are a bit heavier, just over a pound more per plate, but are an excellent choice for the price. I bought this for my Dad, and he is stoked! More than happy with the carrier. It's appears to be well made, and is comfortable. I personally bought two ShotStop Duritium level 4 plates that were lighter, but cost nearly $500 a piece. So $750 for the two plates and a plate carrier is a hell of a deal!
January 10, 2022
Casey N.
Happy to have it
Formoza Plate Carrier Level 4 Armor Plates
My Formoza bundle came in today and so far I'm very pleased with the quality and fit. I'm a medium size woman and the weight and fit are perfect. I hope I never have to wear it in an emergency situation but I'm very thankful I have it ( just in case).
January 5, 2022
Timothy S.
Awesome price
Formoza Plate Carrier Level 4 Armor Plates
Awesome price
December 21, 2021
Wyatt D.
Solid product
Formoza Plate Carrier Level 4 Armor Plates
Hope you guys come out with a back panel attachment for the map pack that is compatible with the formoza carrier.