-8%
4 reviews
Quadrelease Plate Carrier Level 4 Armor Plates Level 3A Side Panels
Quadrelease PLATE CARRIER with Level 4 Armor Plates and Level 3A Side Panels
Quadrelease Plate Carrier
Side Armor Panels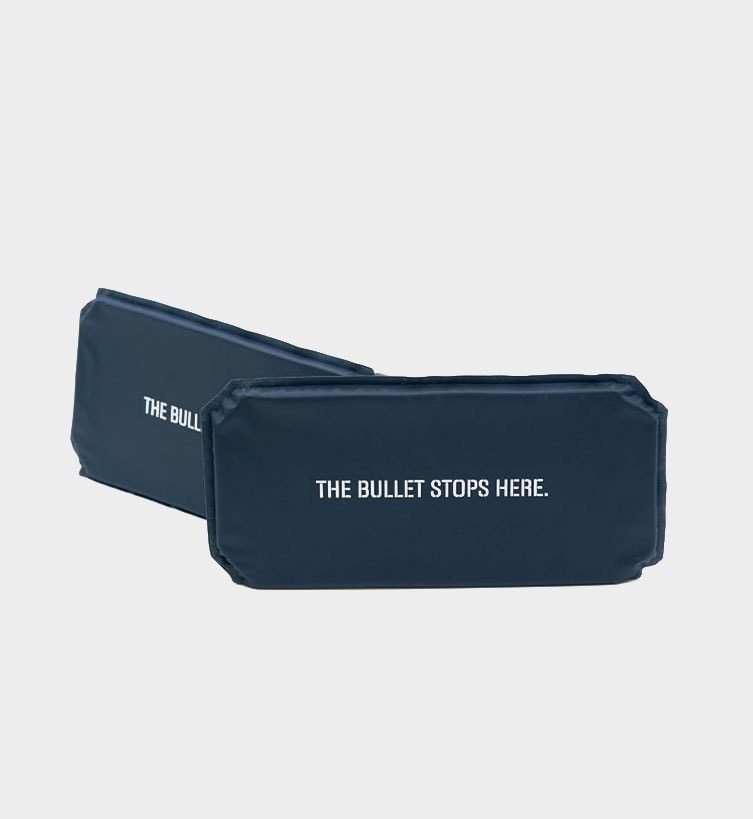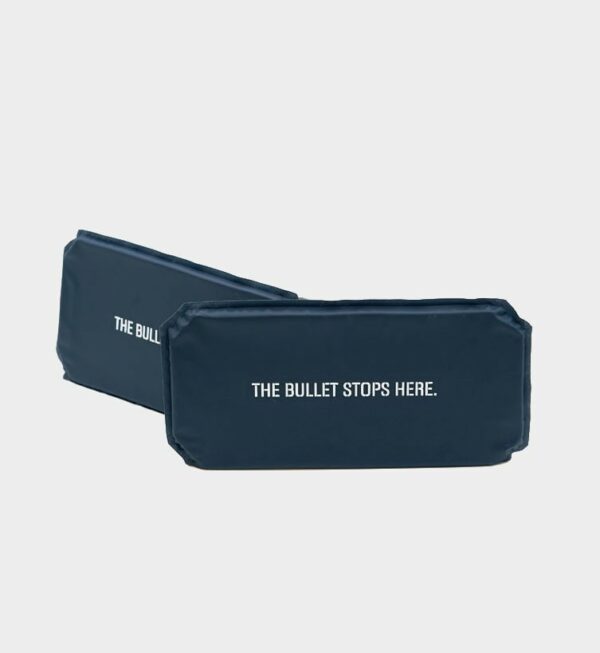 Add Helmet and Save More ( Optional )
Add Tactical Belt and Save More ( Optional )
Bundle
Quadrelease Plate Carrier 2pcs level IV Hard Armor Plates and 2pcs Level IIIA side panels
Protection
Soft Armor Level IIIA, Armor Plates Level 4 Armor Stand Alone
Lightweight
Weight of full set below 16.0 lbs
Options
Available in Black, Tan, Green, two Camouflage patterns and MOLLE or LASER CUT options
Made in USA
SOFT ARMOR MADE IN USA
Quadrelease PLATE CARRIER with Level 4 Armor Plates and Level 3A Side Panels
QUADRELEASE PLATE CARRIER BUNDLE
Quadrelease PLATE CARRIER with Level 4 Armor Plates and Level 3A Side Panels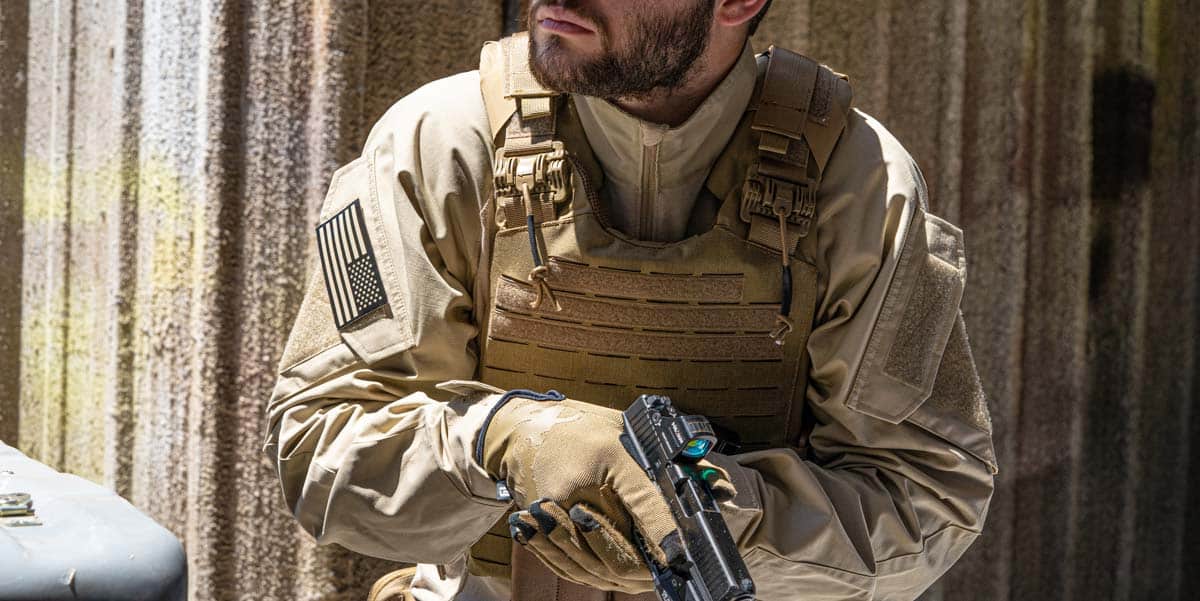 BUNDLE INCLUDES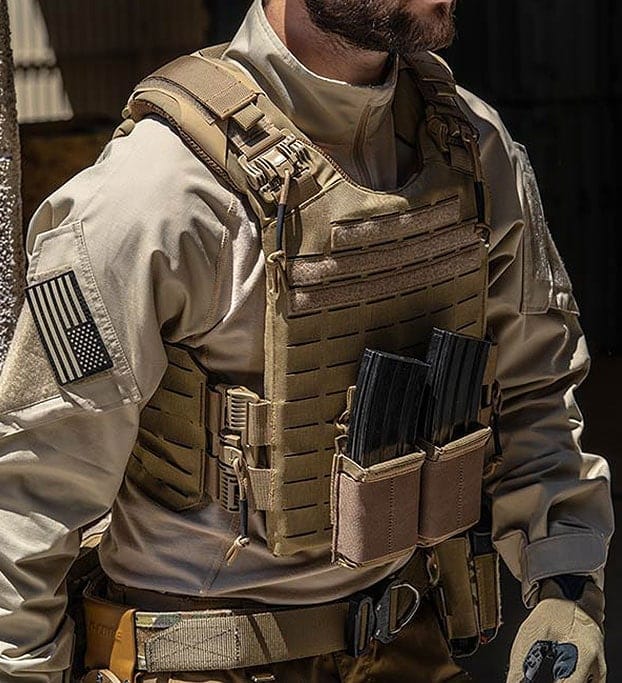 Quadrelease
1 x PLATE CARRIER
The QuadreleaseTM Plate Carrier was designed as a fast attach- fast detach plate carrier able to carry rifle plates or soft armor panels.  The plate carrier is fitted for standard/shooter's/swimmer's cut rifle plates and has a quad-system self-lubricating quick release latches with high mechanical resistance, structural rigidity, and excellent impact resistance.
Durable 500D Nylon fabric.
Chest adjustment up to 52" circumference.
Quick release tags allow the carrier to be quickly removed, and at the same time quickly secured.
10×12 front and back plate slots are able to accommodate both hard and soft panels. Side cummerbund is capable of accepting 10×6" soft armor plating.
Fully adjustable shoulder straps, Velcro patches on the front and back. Comes with MOLLE patches front, back, and side (LASER CUT is also available).
4pcs Quick Release buckles for the fast attach – fast detach.
Ten mesh panels strategically placed to help dissipate perspiration and channel airflow, keeping you cooler and drier.
Padded and adjustable shoulder straps to help displace weight off your shoulders, also able to add soft armor panels.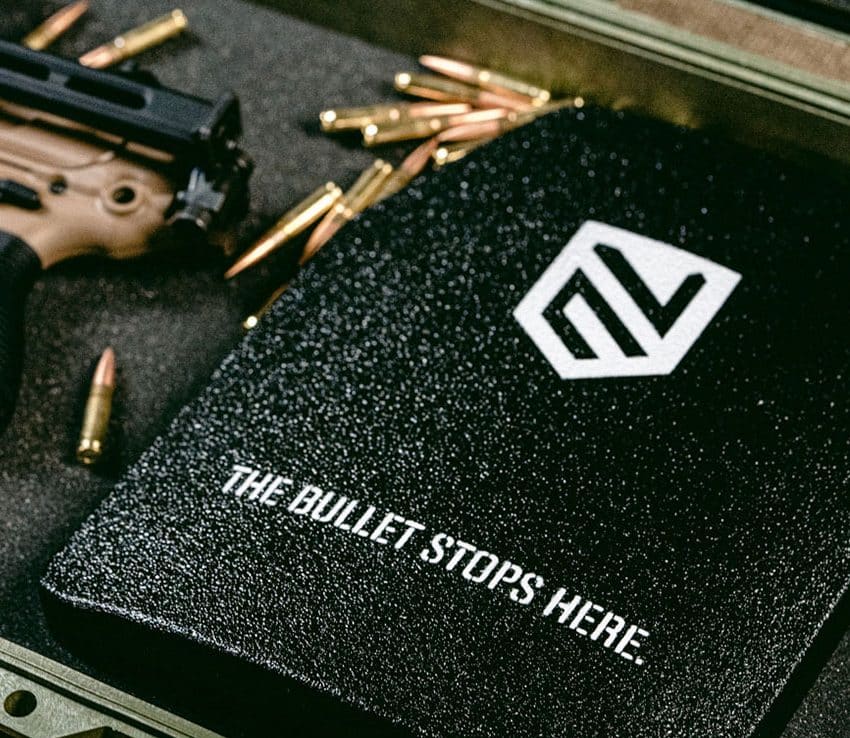 LEVEL 4
2 x HARD ARMOR PLATES
Designed to provide level IV protection against multiple .30-06 Armor Piercing rounds ceramic composite hard armor plate is coated with weatherproof polyurethane to absorb and completely contain rifle rounds, up to powerful .30-06 APM2.
Tested to be truly multi-hit, this plate is the most reasonable choice for those looking for Stand Alone
Made with UHMW Polyethylene and Ceramic (Silicon Carbide)
Ultralight 6.0 lbs construction.
Tested To Stop Multiple Armor Piercing Rounds (.30-06-cal. APM2)
Harsh Conditions Resistant (Weatherproof Fabric Cover)
Available in 10×12"
Ceramic coverage over 111 square inches.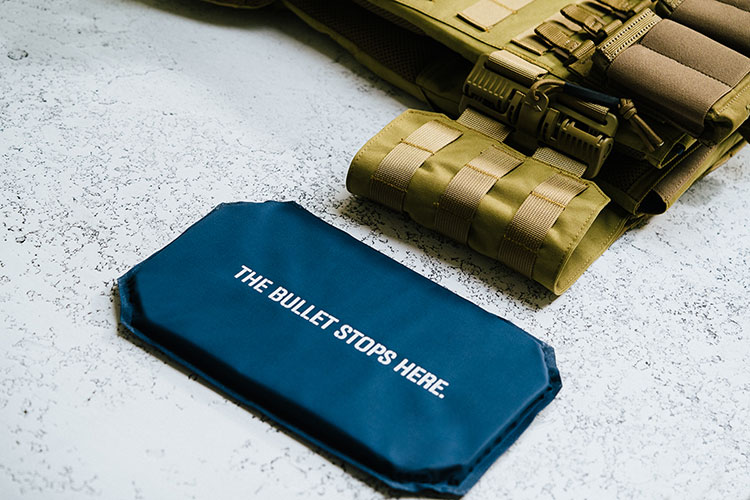 Level 3A
2 x SIDE ARMOR PANELS
Ace Link Armor Soft Panel provides protection against all handgun threats as described in NIJ.06 Standard Level IIIA. Side Armor Panel fits snugly Quadrelease Plate Carrier cummerbund pockets.
Tested in NTS Chesapeake to defeat threats as per NIJ.06 level IIIA
Ultra light construction of Uni Directional Aramid layers.
Nylon TPU cover to keep the moisture out.
Ultrasonic sealed.
TSA Approved.
Fits Quadrelease Cummerbund pouches
MADE IN USA.
Reviews
Plate carrier
Quadrelease Plate Carrier Level 4 Armor Plates Level 3A Side Panels
Awesome product , great quality and fast shipping. Thanks
February 17, 2022
Michael H.
Quality and comfort all in
Quadrelease Plate Carrier Level 4 Armor Plates Level 3A Side Panels
Quality and comfort all in one. Highly recommend it.
December 8, 2021
Rares U.
Quadrelease Level IV
Quadrelease Plate Carrier Level 4 Armor Plates Level 3A Side Panels
Carrier fits great! Everything fits like it should! Quick delivery.
June 17, 2021
Vincenzo B.
Nice equipment
Quadrelease Plate Carrier Level 4 Armor Plates Level 3A Side Panels
I'm he only downside I encountered was that it left me wishing it had some sort of system incorporated with the cumbre un at the back. Something that keeps it in place and not sliding to one side or the other. I improvised the attachment of some gear to keep it in place. After wearing it for a while, I also kept thinking of the gap between the locking mechanism on the cumbre un and the front carrier. While I love the quick disconnect, It could use some tweaking as to jot leave that 1.5 inch on either side exposed. Overall, the system is comfortable and looks sharp. I would buy it again. I'm a retired Marine MSgt, This is lighter than what is issued.
January 18, 2022
Herbie A.