0
-10%
4 reviews
Quadrelease Plate Carrier Level 4 Armor Plates
Quadrelease Plate Carrier with Level 4 Armor Plates
Quadrelease Plate Carrier
In stock
Bundle
Plate Carrier with Armor Plates: 2pcs level IV Armor Plates
Front and back
Front and Back NIJ.06 level IV SA plates included
Lightweight
Lightweight Hard Plates – only 6.0 lbs each, weight of full set below 14.0 lbs
Options
Available in Black, Tan or Green and MOLLE or LASER CUT
Quadrelease PLATE CARRIER with Level 4 Armor Plates
QUADRELEASE PLATE CARRIER BUNDLE
Quadrelease PLATE CARRIER with Level 4 Armor Plates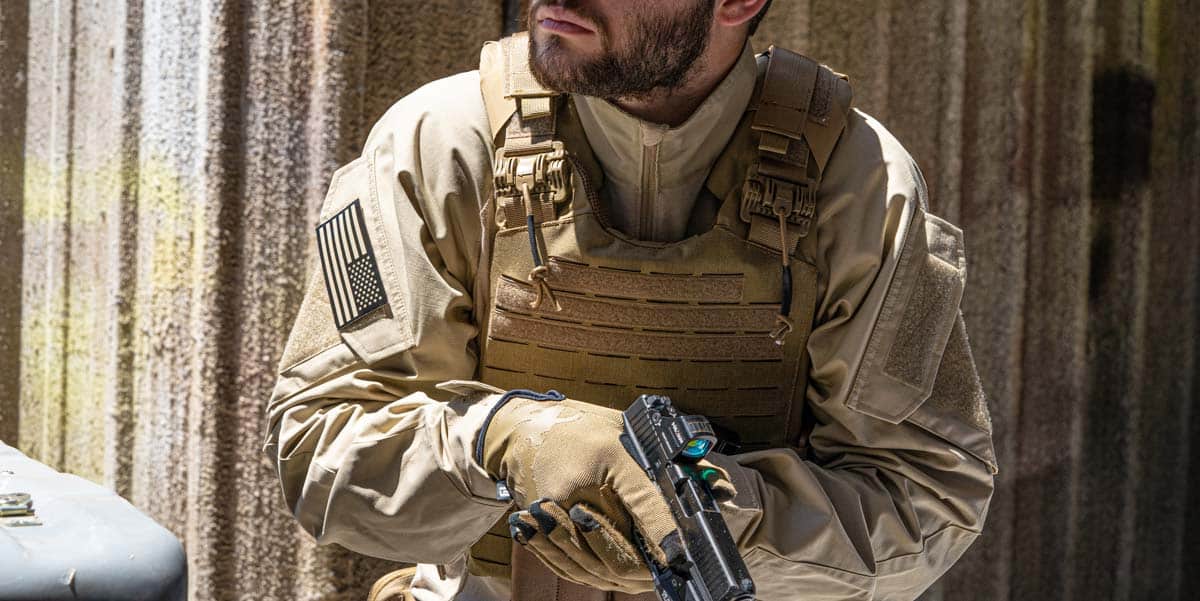 BUNDLE INCLUDES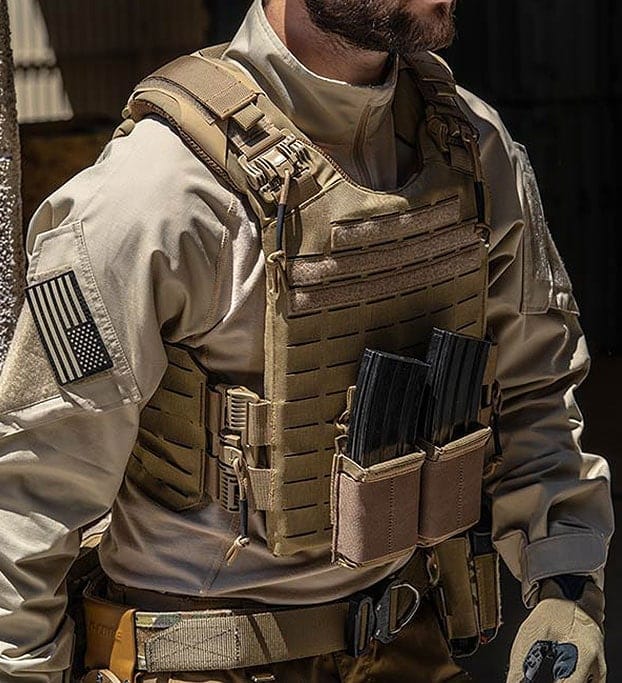 Quadrelease
1 x PLATE CARRIER
The QuadreleaseTM Plate Carrier was designed as a fast attach- fast detach plate carrier able to carry rifle plates or soft armor panels.  The plate carrier is fitted for standard/shooter's/swimmer's cut rifle plates and has a quad-system self-lubricating quick release latches with high mechanical resistance, structural rigidity, and excellent impact resistance.
Durable 500D Nylon fabric.
Chest adjustment up to 52" circumference.
Quick release tags allow the carrier to be quickly removed, and at the same time quickly secured.
10×12 front and back plate slots are able to accommodate both hard and soft panels. Side cummerbund is capable of accepting 10×6" soft armor plating.
Fully adjustable shoulder straps, Velcro patches on the front and back. Comes with MOLLE patches front, back, and side (LASER CUT is also available).
4pcs Quick Release buckles for the fast attach – fast detach.
Ten mesh panels strategically placed to help dissipate perspiration and channel airflow, keeping you cooler and drier.
Padded and adjustable shoulder straps to help displace weight off your shoulders, also able to add soft armor panels.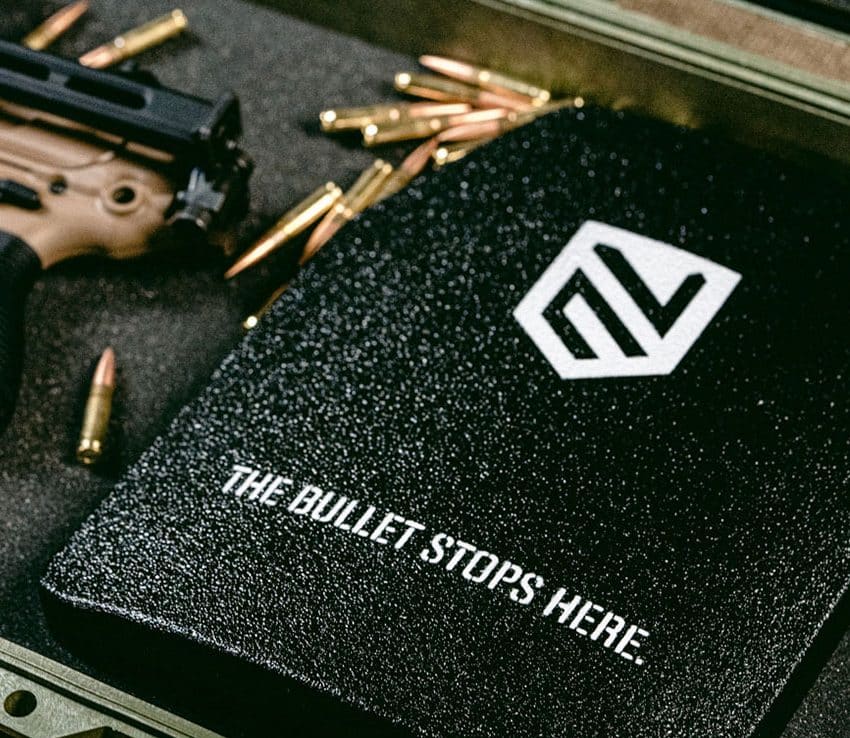 LEVEL 4
2 x HARD ARMOR PLATES
Designed to provide level IV protection against multiple .30-06 Armor Piercing rounds ceramic composite hard armor plate is coated with weatherproof polyurethane to absorb and completely contain rifle rounds, up to powerful .30-06 APM2.
Tested to be truly multi-hit, this plate is the most reasonable choice for those looking for Stand Alone Level 4 Protection.
Made with UHMW Polyethylene and Ceramic (Silicon Carbide)
Ultralight 6.0 lbs construction.
Tested To Stop Multiple Armor Piercing Rounds (.30-06-cal. APM2)
Harsh Conditions Resistant (Weatherproof Polyurea Coating)
Available in 10×12"
Ceramic coverage over 111 square inches.
Reviews
Quadrelease Plate Carrier Level 4 Armor Plates
Good
December 24, 2022
Randal P.
Quadrelease Plate Carrier Level 4 Armor Plates
best ever
December 11, 2022
Michael M.
Quadrelease Plate Carrier Level 4 Armor Plates
fits nice
Quadrelease Plate Carrier Level 4 Armor Plates
I feel so comfortable wearing this on duty. Getting in and out of my car is so much easier!