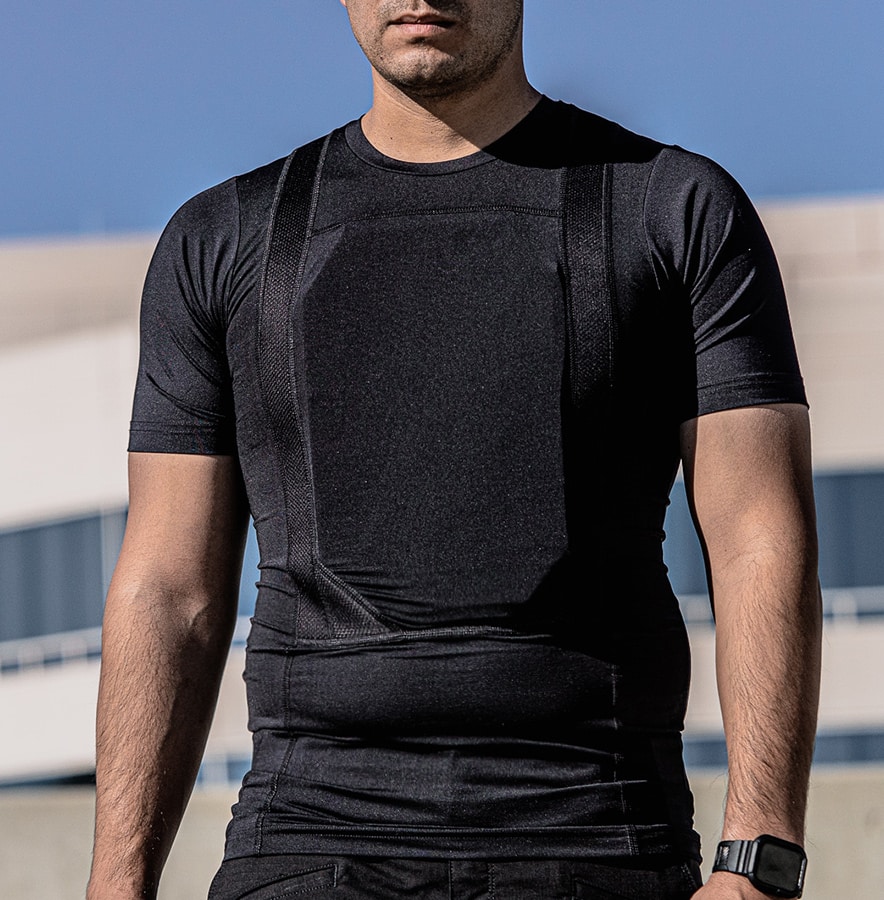 Armor T-Shirt
BULLETPROOF
CONCEALABLE BULLETPROOF CLOTHING
FILTER
ARMOR T-SHIRT GUIDE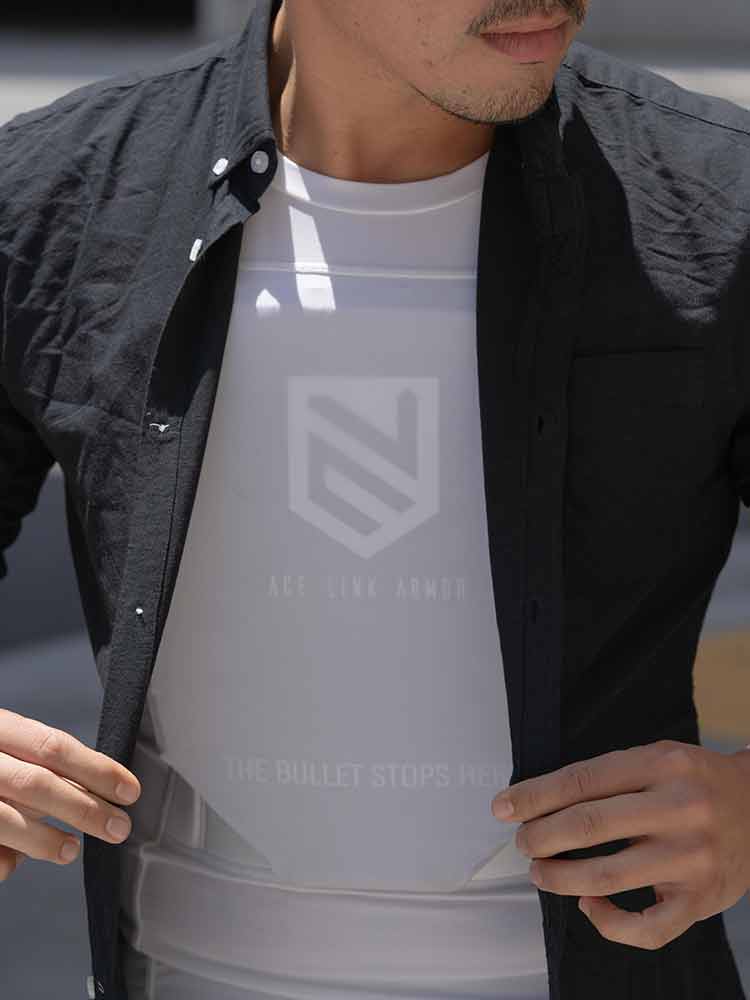 Concealed Ballistic Protection
All the protection of a light armor vest with the convenience and comfort of a t-shirt. Constructed from moisture wicking 85% polyester/15% spandex compression fabric with antimicrobial properties built. Armor pocket is designed for plates not exceeding three pounds. The most comfortable, concealable, and convenient way to wear light body armor.
The problem has been that 10×12 panels are not an exact fit, especially at the bottom. Our development engineer designed a 10×12" soft panel with a slight V-angle that makes the panels fit the shirts much better and more comfortably.
1
What are concealable bulletproof vests used for?
Concealable vests are used for discreet and comfortable protection, they are worn underneath clothing.
2
Why would someone need a Concealable vest as opposed to a regular vest or plate carrier?
Body armor can be worn anywhere, but just because that is allowed does not mean it is socially acceptable. Concealable body armor allows the wearer to have protection wherever they go, without the funny looks from strangers.
3
But what if I want to wear it over my clothes?
That is fine! In fact, an concealable vest that offers full 3A protection such as ours, with a plate carrier and level 4 ICW plates worn at the same time, is probably the best option possible for those who feel they may be entering a "hot" area.