Rapid Deploy Bulletproof Backpack Level IIIA MOLLE
$398.00
Rapid Deploy Backpack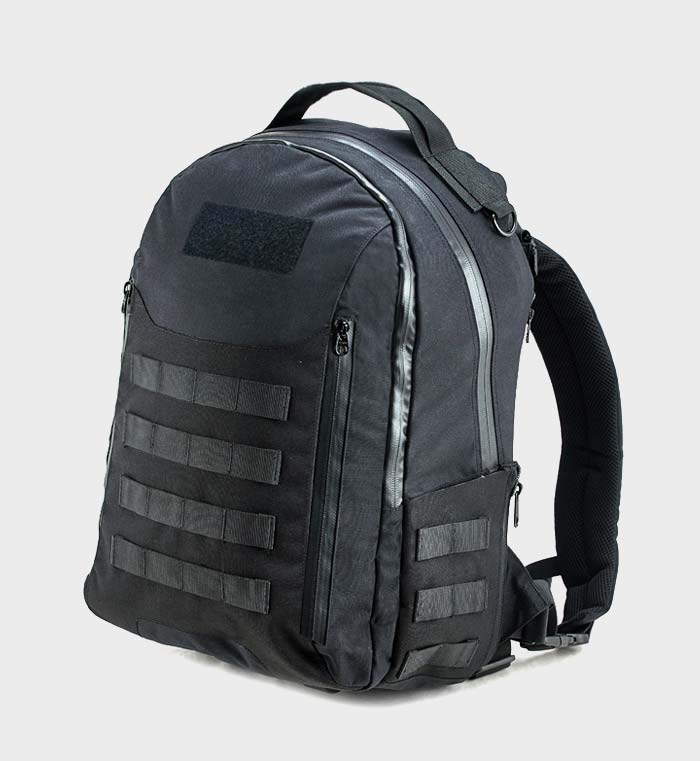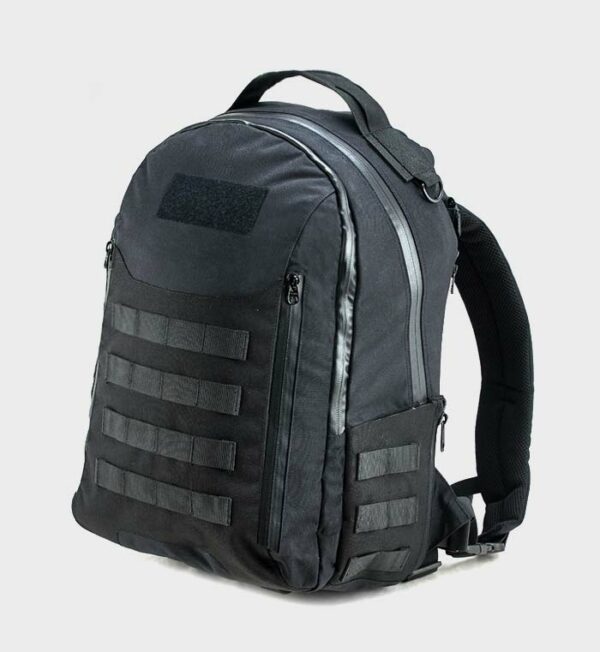 Level IIA Front panel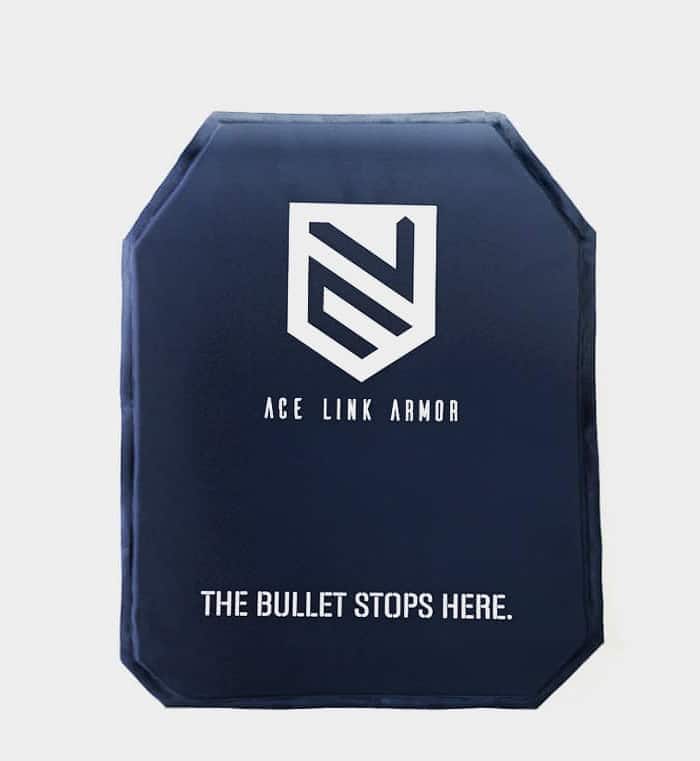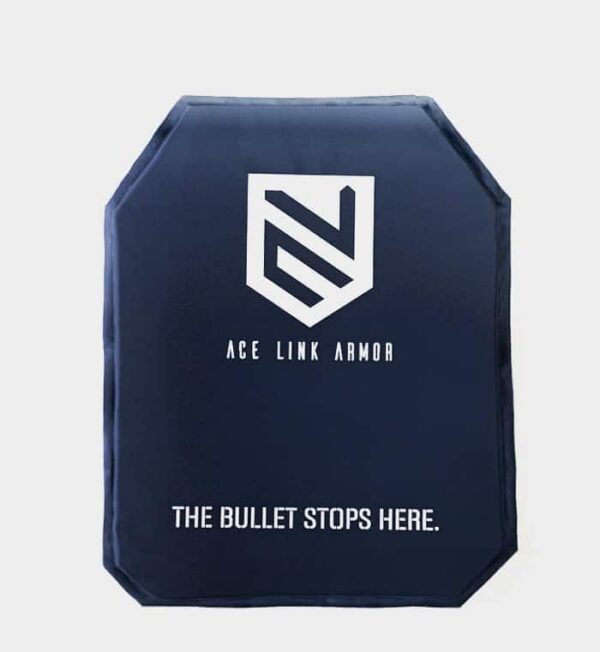 Level IIIA Backpanel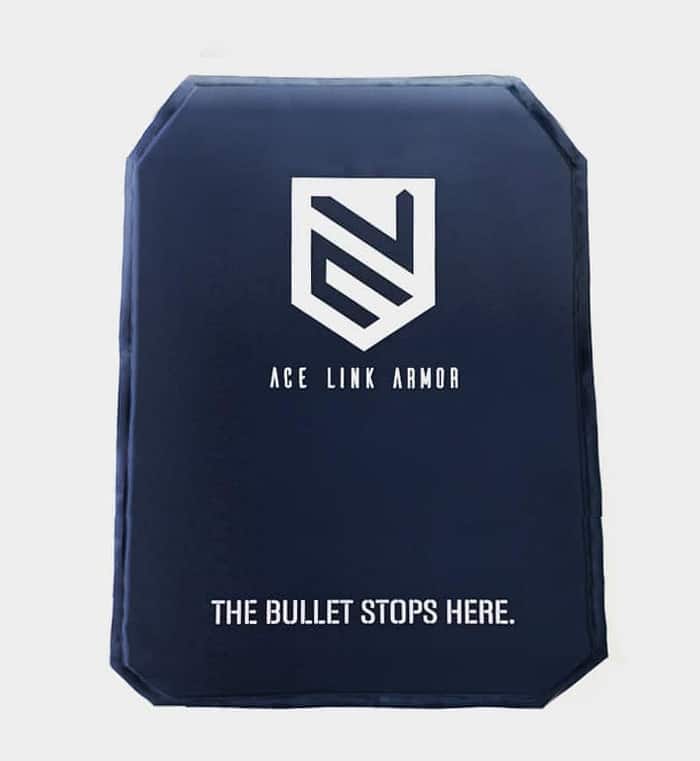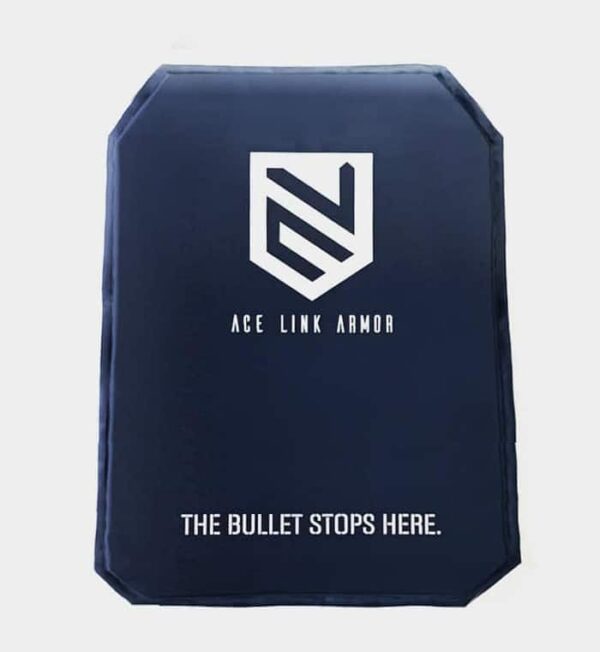 In stock
Convertable
Bulletproof Backpack That Converts Into Plate Carrier.
Protection
NIJ.06 Level IIIA Protection Panels Included: 10×12″ and 11×14″
Rifle Up Armor
Rifle Up Armor Plates Available
BODY ARMOR DESIGNED FOR PROTECTORS
RAPID DEPLOY
BULLETPROOF BACKPACK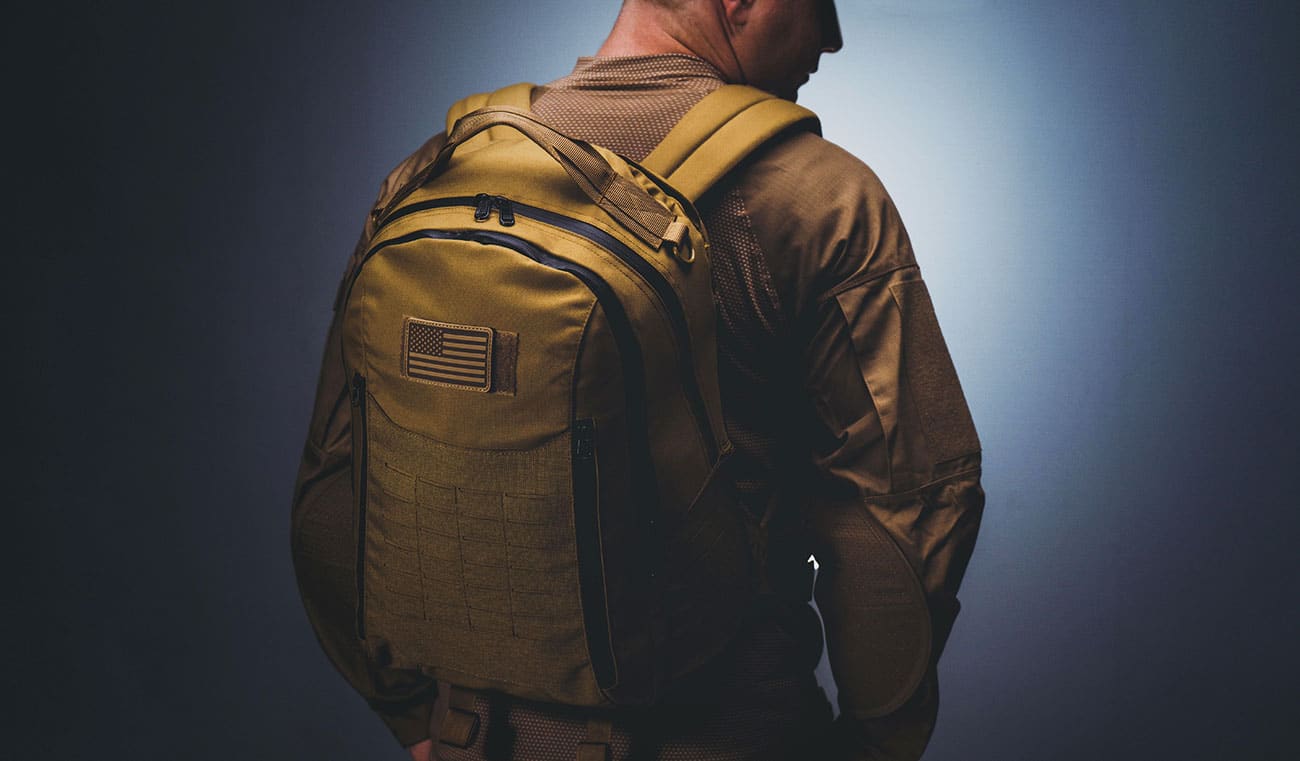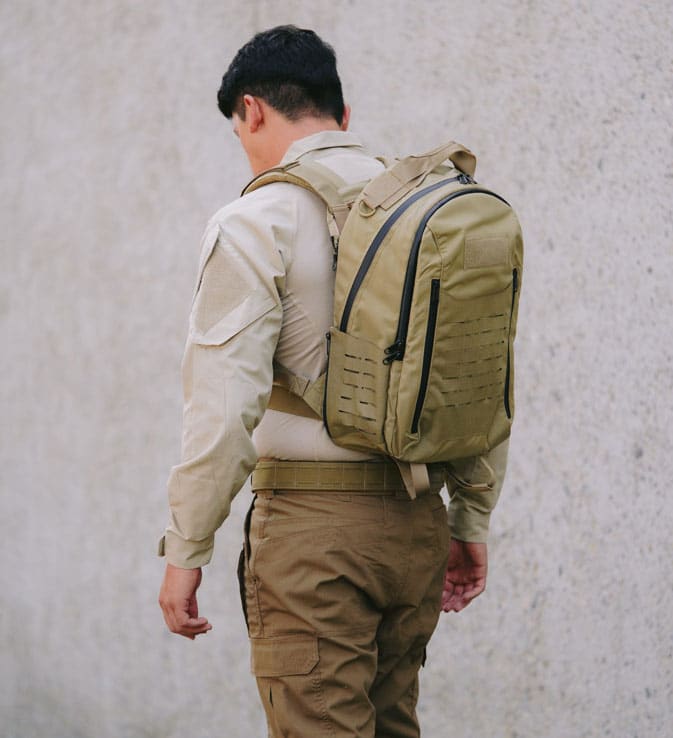 DISCOVER MORE Main features:
HIGHLIGHTS:
Level IIIA Armor included:

11×14" for back protection

10×12" front pull out panel protection for vital organ.

Breathable mesh panels and channels to keep you cool.

Breathable mesh shoulder straps.

Approximately 35L / 2100 cubic inches.

Main compartment fits 11×14" armor or hydration pouch.

Compartment with places for pens, pistol and rifle magazines.

Lots of pockets and smaller compartments.

Armor made with Aramid in waterproof TPU outer cover.

Adjustable Shoulder and waist straps, waist belt, carry handle.

Cargo straps along the backpack bottom.
PRODUCT WARRANTY:
8 years for soft armor ballistic components.
2 years for backpack.
BODY ARMOR MADE IN USA
Rapid Deploy Bulletproof Backpack
The Rapid Deploy Bulletproof Backpack is the perfect solution for professionals committed to being prepared. With the ability to transform from a backpack to a bulletproof vest, with customizable and removable panels to fit any body type, this pack has more options than ever before. NIJ06 Level IIIA protection panels included: 10×12″ and 11×14″ so you can be as safe as humanly possible while not sacrificing style or comfortability on the go.rnrnDue to the body armor being in a backpack, it can weigh less than traditional body armor and be easier to wear for long periods of time.
LEVEL IIIA PROTECTION
STOPS MULTIPLE .44 MAGNUM ROUNDS
WEATHERPROOF COVER
LOAD BEARING
COMPATIBLE WITH MOLLE ACCESSORIES
DEPENDABLE STRUCTURE
TESTED AT INDEPENDENT LABORATORY
Quadrelease Showcase Video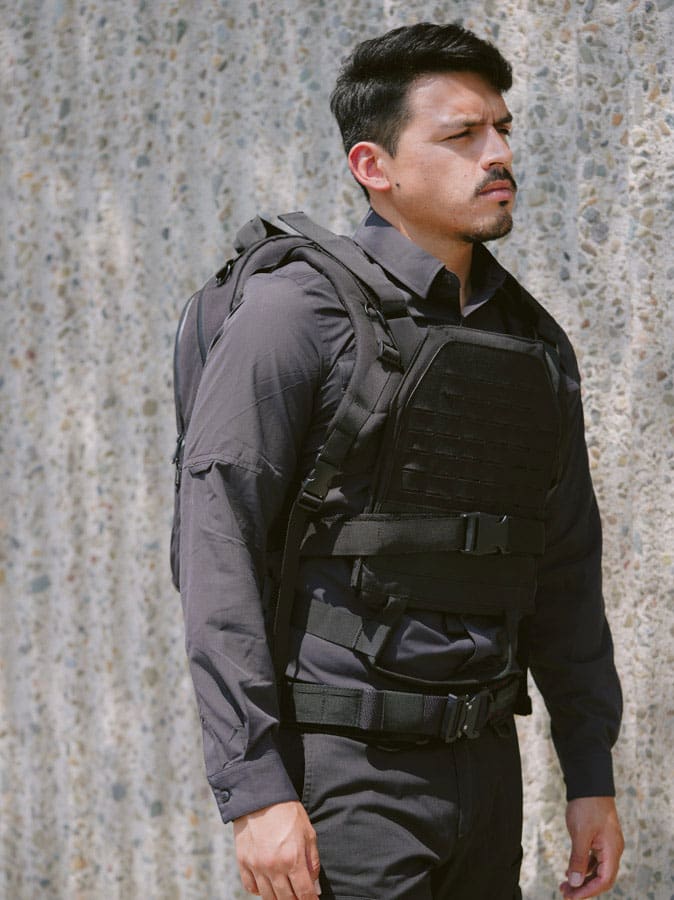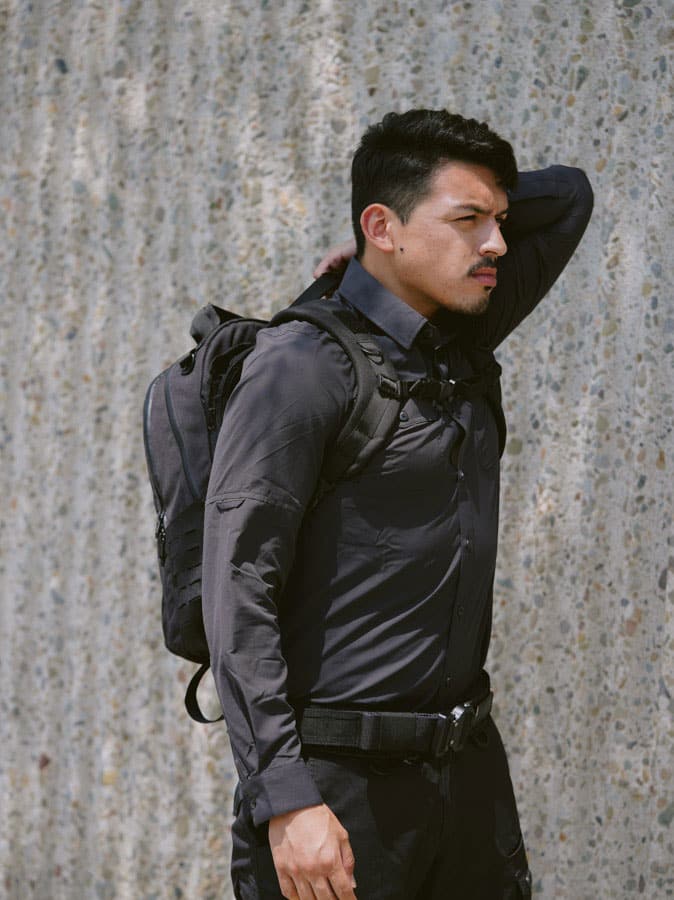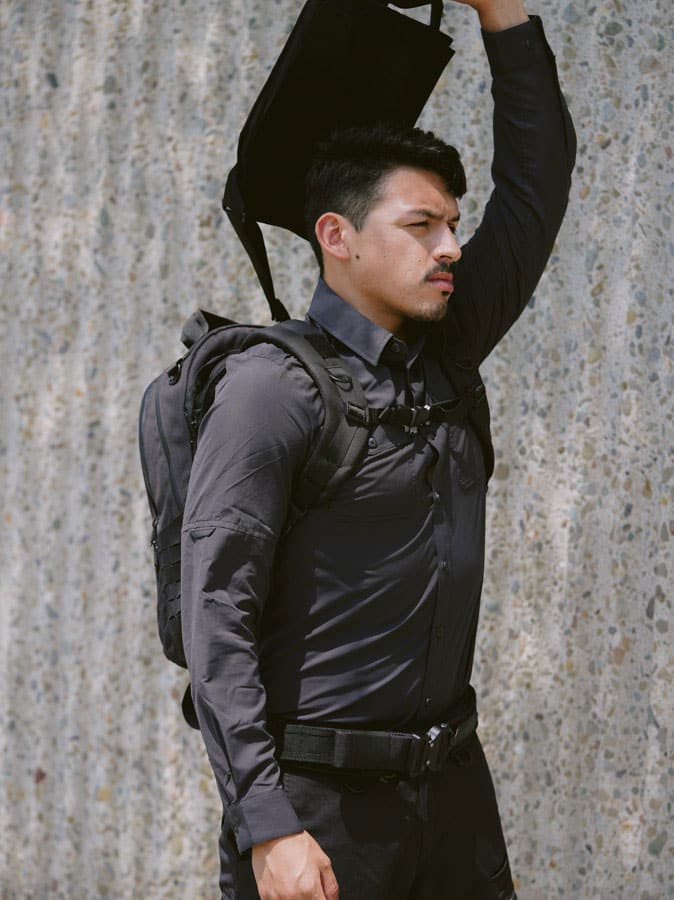 BODY ARMOR MADE IN USA
BULLETPROOF BACKPACK
Protect yourself in a fast-paced world with this quick response bulletproof backpack. Extra convenience from the flip up face shield and ballistic armor plates that have been included to customize your armor needs. Ultralight, this machine is what you need to survive if you find yourself on one of those unfortunate situations where someone pulls out a gun for no reason whatsoever. Keep everything together with two convenient drop pockets containing MOLLE webbing and nylon mesh interior padding along with one zipper pocket where you can store your valued belongings at hand's reach.
BACKPACK ARMOR
Backpack Plate Carrier
The body armor can be heavy, restricts movement, and can be extremely hot to wear in extreme weather conditions; all of which means that body armor is not particularly practical for those who are caught in dangerous situations when fighting isn't an option.rnrnThe bulletproof backpack is an alternative! This type of body armor was designed to be worn around the body in order to protect the wearer from attacks and shootings. When deployed the backpack body armor is worn in a similar way to traditional body armor.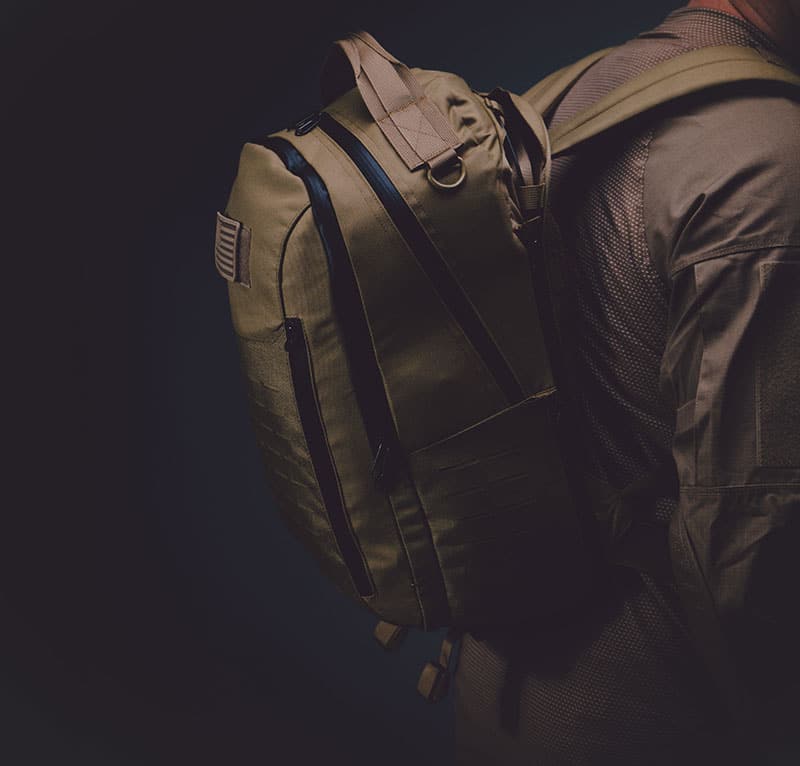 Reduce the risk
Reduce the risk of death in high-risk situations
There is a growing body of evidence to suggest that body armor can significantly reduce the risk of death in high-risk situations. The National Institute of Justice has discovered that body armor can prevent up 58% of gunshot wound deaths, and this is backed by plenty of data showing just how effective body armor really is. However, body armor is not without its problems. rnrnThe quality and protection that a body armor backpack can offer vary depending on the composition of the body armor contained within. Ace Link Armor Backpack offers level IIIA protection which will ensure that the body armor backpack is capable of stopping bullets from a handgun.rnrnBe prepared when danger strikes, and shop today!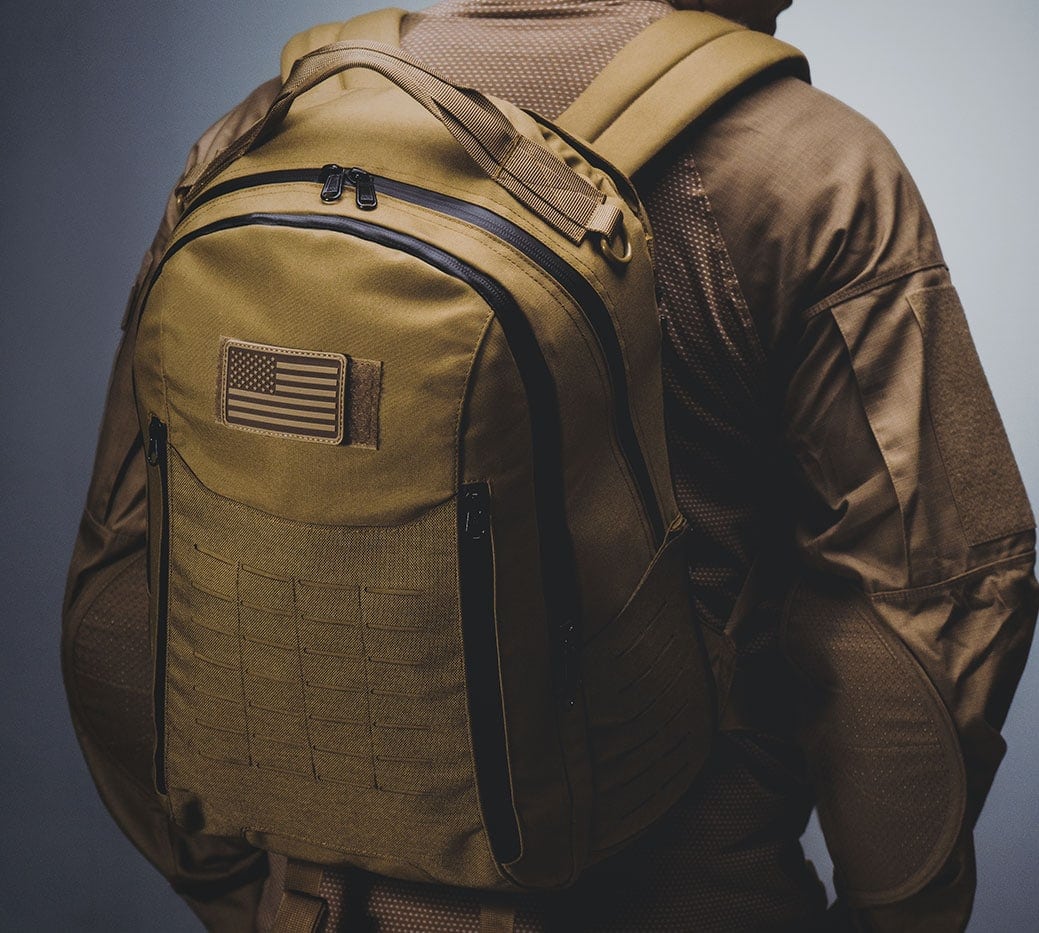 Bulletproof backpack for kids and adults.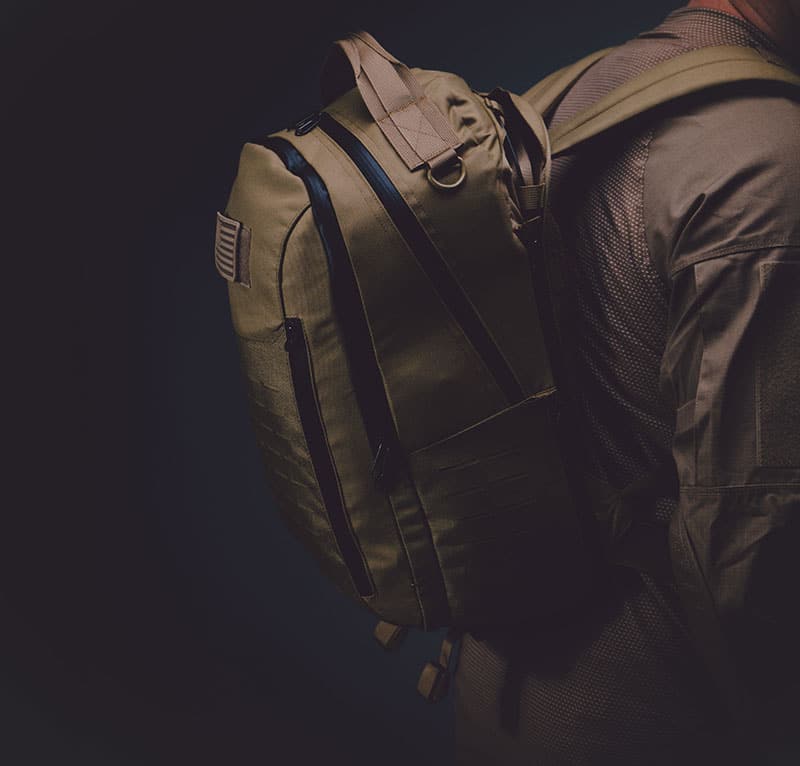 In the past few years, there have been multiple school shootings. Many parents have lost their children in these devastating incidents of gun violence, and after the recent Uvalde, Texas school shooting, there have been many conversations about how parents can protect their kids from such situations.
Though there are many steps that can be taken to ensure that schools offer a protected and safe environment to children in case of an active shooter situation, one thing that many parents are considering is getting a bulletproof backpack for their children.
There are still debates on whether these backpacks are effective, and if they are the solution to this problem. However, they do give you the peace of mind that in the worst-case scenario, students will have additional shields to protect themselves.
Here are the answers to some of the most common questions about ballistic protection backpacks.
1
Are Bulletproof Backpacks effective?
Bullet proof backpacks have been around for a while in the US, however, every time there is an unfortunate active shooter incident, in a school, or any other place, the conversation about bulletproof backpacks starts trending.
As far as effectiveness is concerned, bullet proof backpacks can stop bullets and save lives. They can protect kids from being shot in the back when they are running away from the shooter, and some backpacks even have front ballistic panels.
Most bulletproof backpacks use ballistic inserts in them. These bulletproof backpack armor inserts can offer different levels of personal protection depending on their threat protection level. Most bulletproof backpacks on the market have light weight level-IIIA soft armor inserts, which are designed to stop handgun bullets, however, they may not be effective against rifle rounds with higher stopping power, unless hard armor plates are used.
2
What will a bulletproof backpack protect me from?
The level of protection any bulletproof backpack provides depends on what kind of Ballistic insert is used in it. In most cases, bulletproof backpacks have soft armor inserts, made from Kevlar. These are the same kind of inserts used in bulletproof vests. Soft armor comes in multiple protection levels, however, level IIIA is the highest level of protection available. This is why most bulletproof backpacks use level IIIA backpack inserts.
According to the National Institute of Justice, which is responsible for setting the testing and protection standards of ballistic armor in the US, Level IIIA bulletproof armor is rated to stop most handgun rounds up to .44 magnum and .357 Sig (FMJ and hollow point).
The AceLink Rapid Deploy backpack comes with two armor inserts. It can be turned into a complete plate carrier, with both front and back protection. It has a 10×12" front bulletproof insert and an 11×14" back panel, both of which have a level IIIA protection rating. However, you can also upgrade the armor inserts in your backpack, and opt for rifle-rated level III hard armor plates.
3
What are bulletproof backpacks made of?
A Bulletproof backpack can be made from a variety of different materials. In most cases, they are made like any other school bag but have ballistic inserts in them to protect the wearer in case of mass shootings.
The backpacks themselves are made from different fabrics, like canvas or cotton. Some bags that are made to be extra durable may even use Nylon. Most backpacks also have EVA foam padding so that they are more comfortable to wear.
As far as the ballistic inserts are concerned, typically backpacks have soft armor inserts, which are made from Aramid materials like Kevlar. However, soft armor only protects against handgun rounds, therefore, some people also add hard armor plates to their child's backpack to protect them from active shooter situations. These plates can be heavier depending on their construction. Steel and ceramic plates are simply too heavy for children. They can weigh around 4 to 5 lbs per plate, add the weight of a student's school books, and it will be too much weight for a child to carry around. Hard armor inserts made from UHMWPE (Ultra High Molecular Weight Polyethylene) are a much better option as they are very light, usually weighing less than 2 lbs. Moreover, they offer higher protection than soft armor.
4
Are civilians allowed to buy body armor?
Yes, all law-abiding citizens in the US are allowed to purchase body armor and even wear it in public with the exception of certain places in some states. As far as buying body armor is concerned, the laws are the same in all states.
Any citizen who has not been convicted of a violent crime can buy balistic armor, and even convicted felons can own body armor if their employer requires it and gives them written permission.
In some states, there can be additional regulations related to armor, for instance, in Connecticut, you can't buy body armor online, and it has to be bought via a face-to-face transaction. Moreover, in some states, you can not wear body armor in certain places like schools, however, bulletproof backpacks are a great alternative.
So, overall, all 50 states allow civilians to buy and own body armor, however, it is good to review your local laws to learn where you can and cannot wear armor legally.
5
What is the best bulletproof fabric?
The most common and best bulletproof fabric currently in the world is Aramid Fabric. Aramid is short for aromatic polyamide which is a synthetic form of fibers that have extremely high tensile strength and heat resistance.
Aramid fibers are tightly woven to make Aramid Fabric, which is then stacked together to make a very lightweight and strong bulletproof panel. The most common form of Aramid fabric in the world is Kevlar, which is a trademark name coined by Dupont. Dupont was the first company to discover Aramid fibers and their use as Ballistic armor.
Kevlar or Aramid fabric is the best for bulletproof vests because it can offer protection against multiple shots. They are an excellent counter to gun violence and offer an industry-leading 8 years warranty
Kevlar panels are also commonly used in ballistic protection backpacks. They can be sewn into the fabric of the backpack, and offer children some much-needed protection in a school violence incident involving an active shooter.
6
Final thoughts
So, overall, bulletproof backpacks can be quite effective, they can protect your kids in case of an unfortunate active shooter situation at their school. However, there are still some concerns about the use of such products. Some experts believe that the psychological impact on bulletproof backpack kids may be problematic. Still, desperate times call for desperate measures, and for now, many parents believe that the bulletproof back pack is the only way to protect their children.