STABPROOF AND BULLETPROOF VEST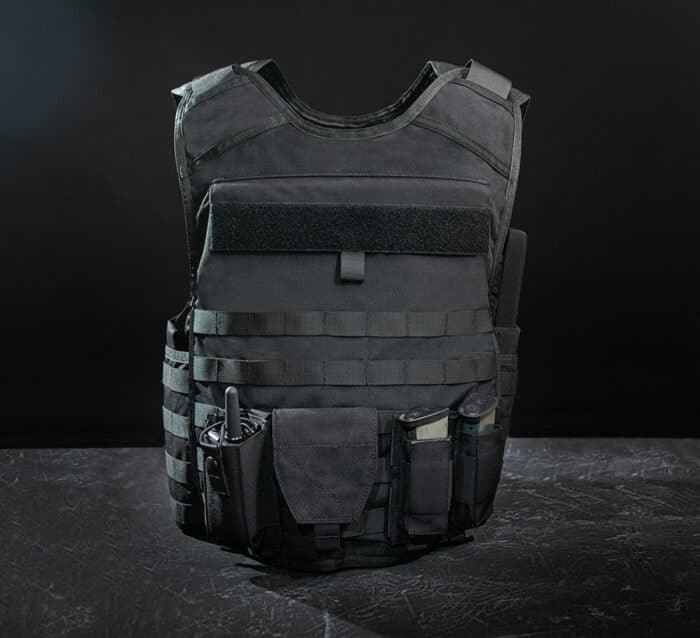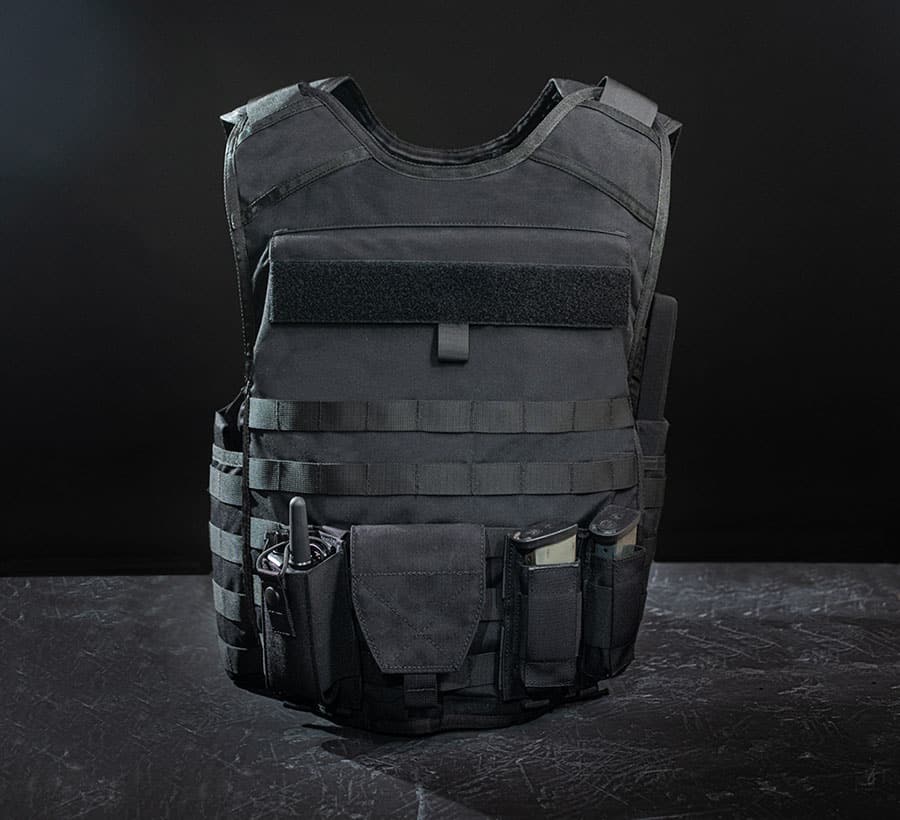 MULTI-THREAT BULLETPROOF VEST
Tactical Bulletproof Vest
HIGHLIGHTS:
DURABLE: Made out of 500D Nylon fabric
SIDE COVERAGE: Offers panels side overlap for tactical-type situations when peripheral protection is essential.
UP-ARMOR: Includes integrated side armor pocket features for adding optional 6×6 or 6×8 side protecting hard or soft armor panels.
HARD ARMOR: Ability to insert 10×12″ Hard Rifle Plates inside front and back plate pockets for upgraded protection for any situation.
ADJUSTABLE: Fully adjustable for torso height and body girth, with industrial-grade hook-and-loop closures.
MOLLE: Features MOLLE webbing for attaching radio, ammo, and IFAK pouches as required.
SIZES: Available in Small to 3XL sizes, in Black.
DUAL PROTECTION BALLISTIC PANELS:
Bulletproof NIJ.06 IIIA – Lightweight and Indestructible Ballistic Panels, and:
Stab proof NIJ.0115 – Spike and Edge threats of strike energy up to 36 J
Ace Link Armor proprietary technology utilizes what's the best in ballistic fabrics. The ultimate hybrid of the most cutting-edge aramid materials makes our panels a pinnacle of body armor and ballistic performance.
Blend of high modulus Uni-Directional aramid fabrics enhances the vest performance without adding stiffness or rigidity to the panel.
Our body armor is proudly MADE IN USA.
IDEAL FOR SECURITY OFFICER
Lightweight Bulletproof Clothing
Torque Bulletproof Vest shows you the extreme protection of ballistic armor. It has 8-year warranty for its ballistic component, so you can rest assured that this is a bulletproof vest worth your investment.
PRODUCT WARRANTY:
8 years for soft armor ballistic components.
2 years for outer carrier.