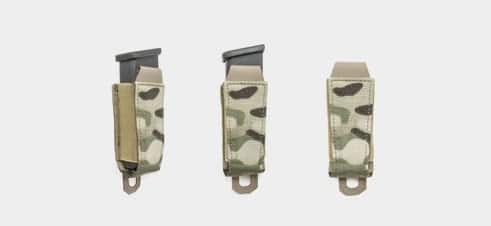 Our version 2.1 of the Ace Link Wrap Pistol Ammo pouch can be used in a 'FAST' type reload , or with added shockcord secure retention of ammo magazine. Available in Black, Coyote, Ranger Green, or Multicam, the Wrap Pistol Ammo Pouch can be worn by itself, or also be paired up with other Wrap type magazine pouches on the Skeletac Plate Carrier.
SAME DAY SHIPPING
Orders placed by 3pm Pacific Time ships the same day!
WARRANTY
Soft Armor 8 Years.
Hard Armor 5 Years.
Carrier 2 Years.
CUSTOMER SERVICE
In case of any questions feel free to contact us - Monday to Friday 9-5pm.