0
-8%
6 reviews
Quadrelease 2.0 Plate Carrier Level 3 Armor Plates Level 3A Side Panels
Quadrelease 2.0 PLATE CARRIER with Level 3 Armor Plates and Level 3A Side Panels
Quadrelease 2.0 Plate Carrier
Add Side Armor Plates and Save More ( Optional )
Bundle
Quadrelease 2.0 Hard Armor Combo: Carrier, 2pcs level III Hard Armor Plates and 2pcs level IIIA Soft Armor Panels
Protection
Front and Back (10×12") III plates and side (6×13") level IIIA pistol panels included
Options
Available in Black, Tan, Green, two Camouflage patterns and MOLLE or LASER CUT options
Made in USA
SOFT ARMOR MADE IN USA
QUADRELEASE 2.0 PLATE CARRIER
New Plate Carrier
Quad 2.0 is here!
We listened to our customers and improved upon all the features that you loved about a previous version, while adding some new ones too like:
side armor pockets,
panels overlap for added protection
improved elastic cummerbunds
We worked hard and brought back what was the best in Quadrelease: lightweight design combined with tons-o' MOLLE mounting space. Make sure nothing gets left behind!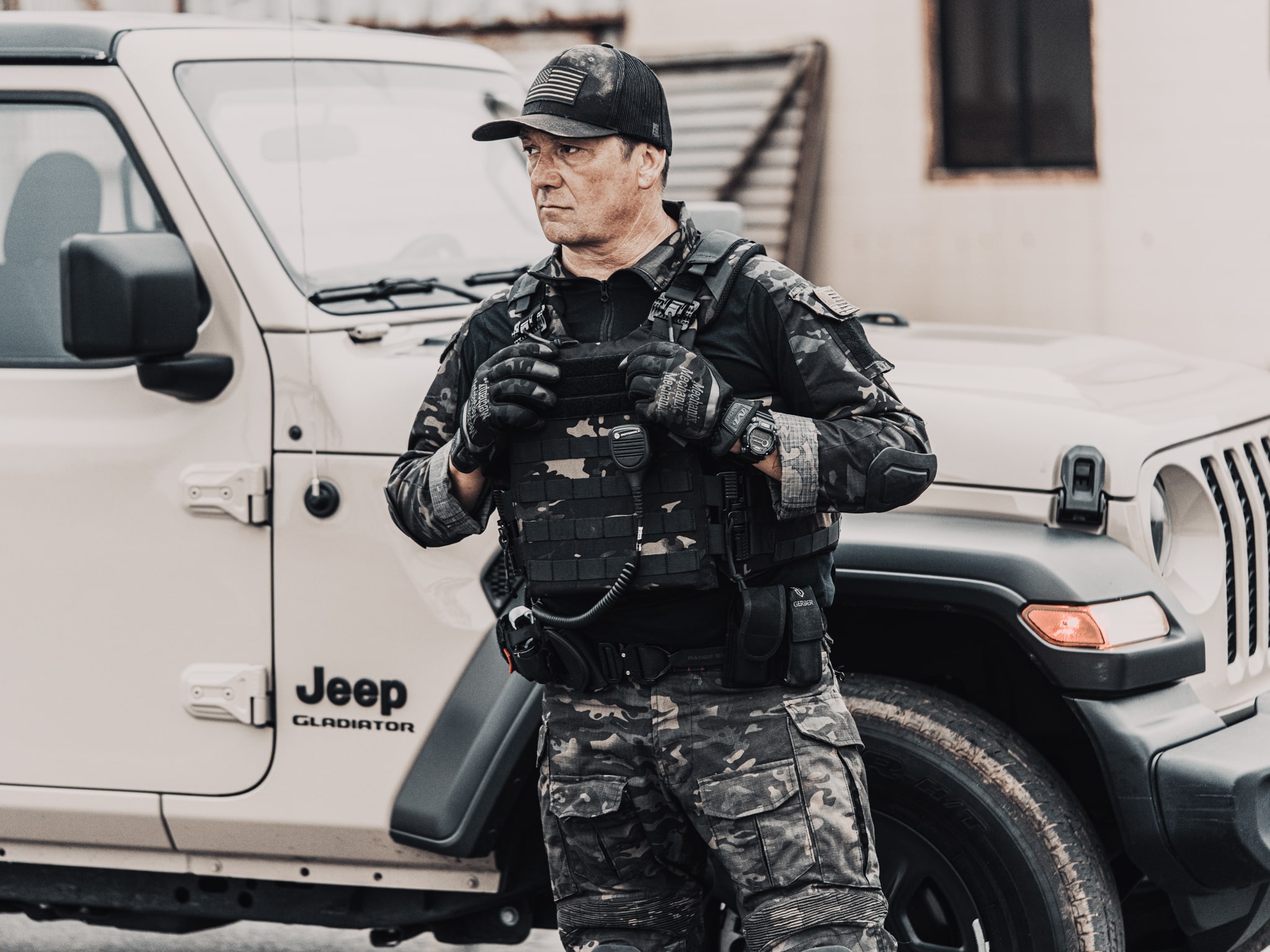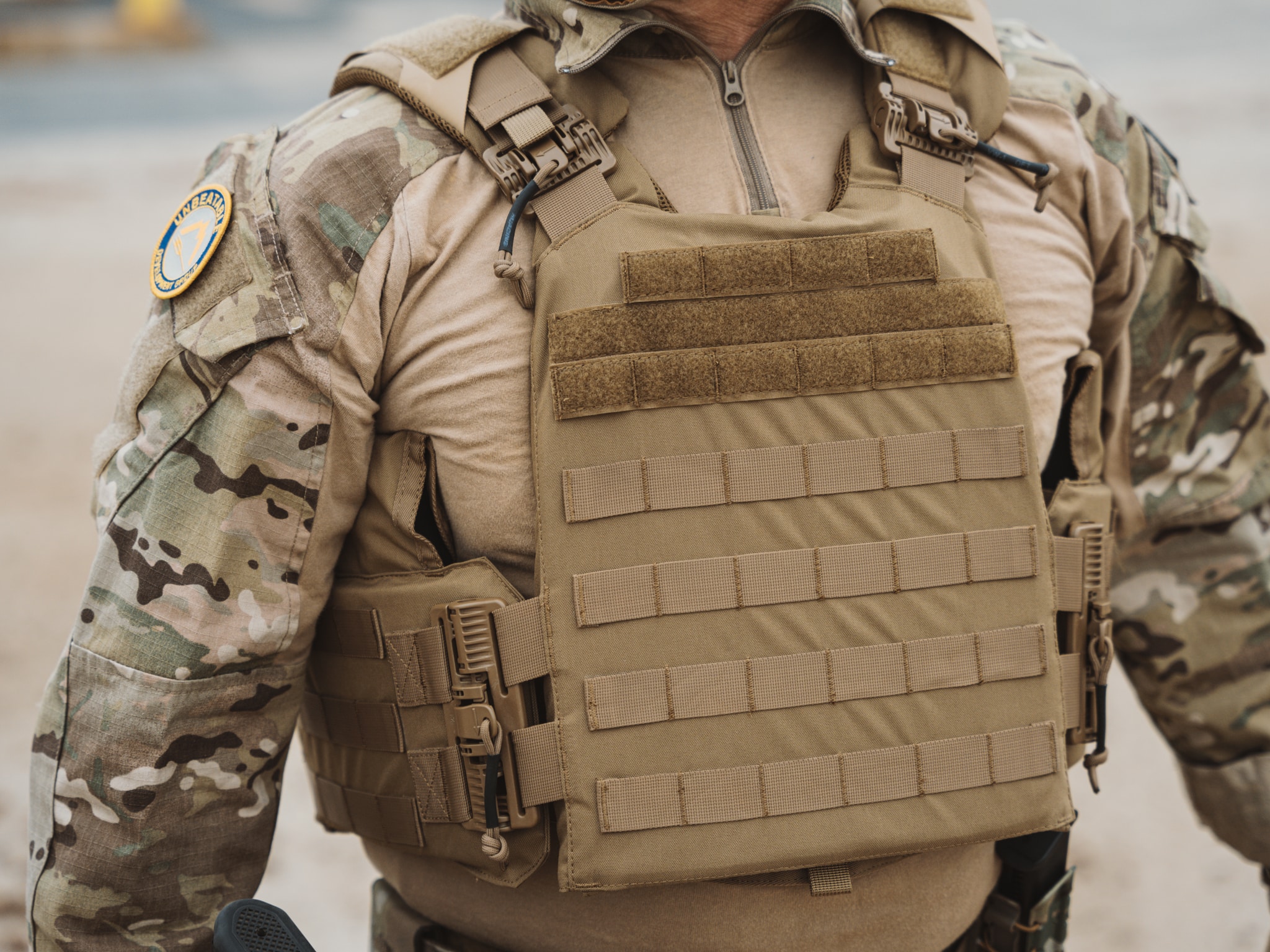 Improved Plate Carrier 
New color available: coyote brown! New features make this tactical apparel an even more perfect choice than before!
500D Nylon used as the main material has high-tensile mechanical resistance and will last for years.
The Quadrelease 2.0 was designed as plate carrier for both citizens, soldiers, law enforcement, and first responders. This plate carrier has a quick-release buckle system and features comfortable padded shoulder straps with new elastic cummerbund for full range of adjustment.
Now you can add side armor for full-protection experience.
FACTS
NEW FEATURES
Quadrelease returned improved! We added:
side pockets for hard armor plates to provide rifle-rated protection from a side.
elastic cummerbund that is now easier to adjust and fix
eliminated gap between side and front/back pockets. 
Quadrelease 2.0 Plate Carrier – Robust and Versatile Plate Carrier equipped with quick- release buckles should you need to rapidly escape from your plates and carrier to search a crawl space or get first aid.
360 DEGREE
MOLLE
QUICK RELEASE
LIGHTWEIGHT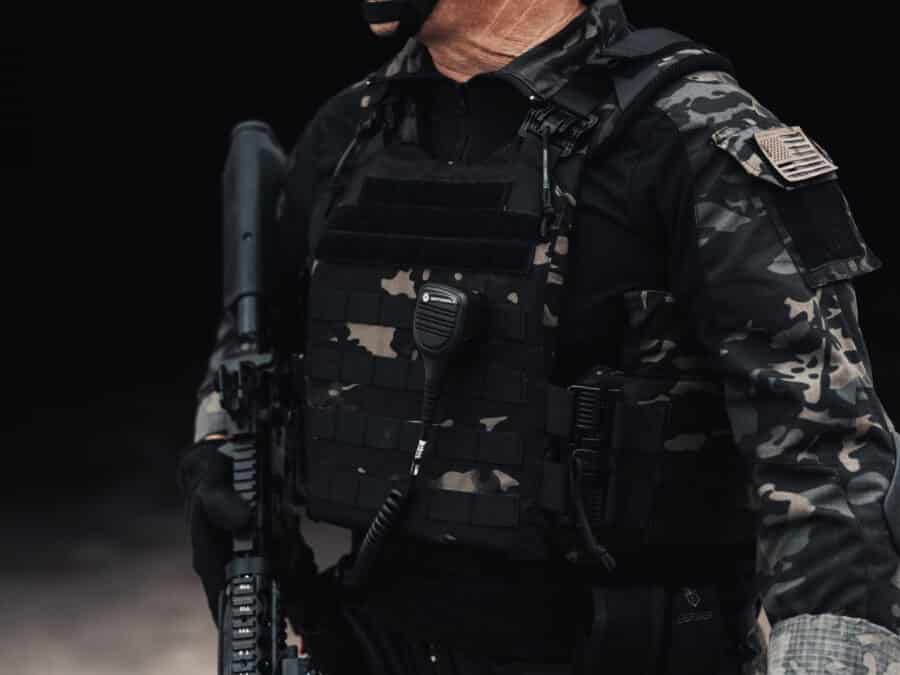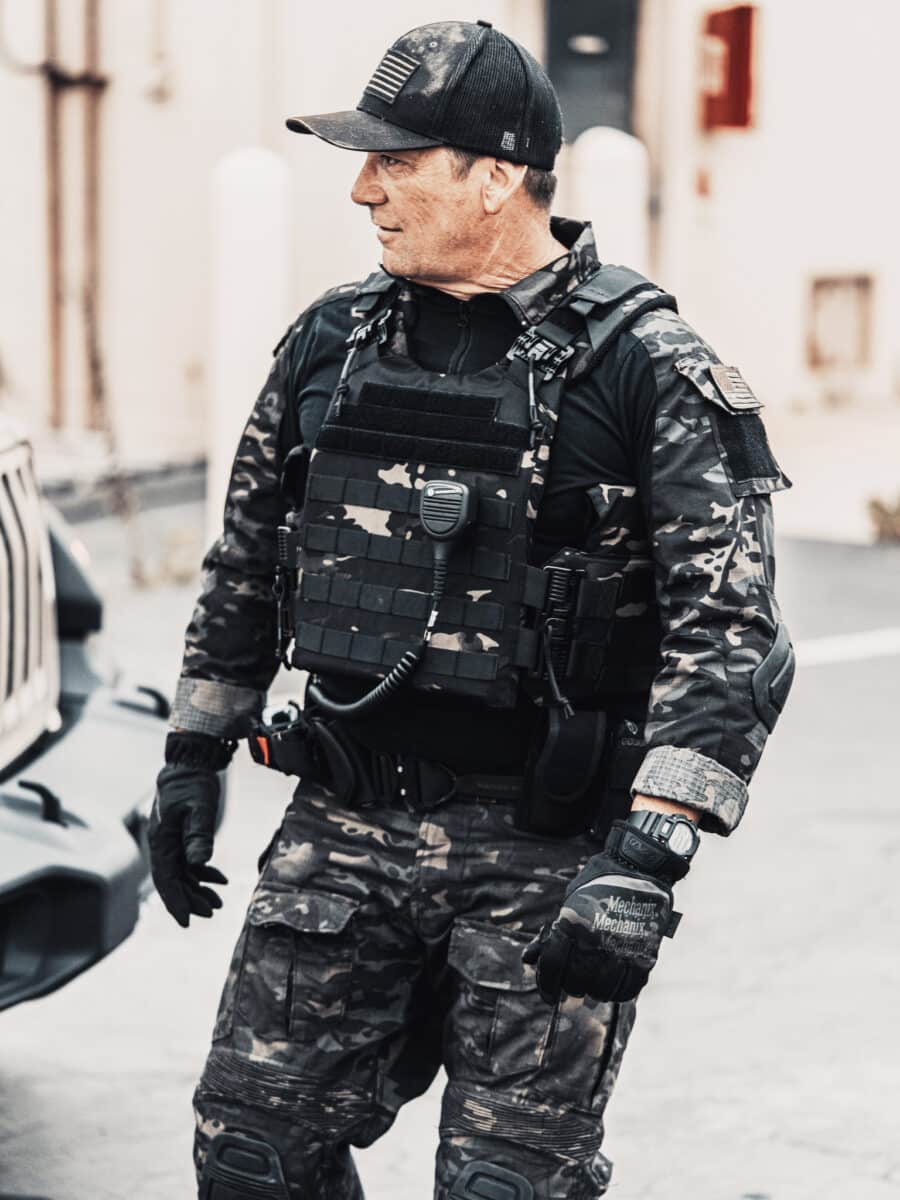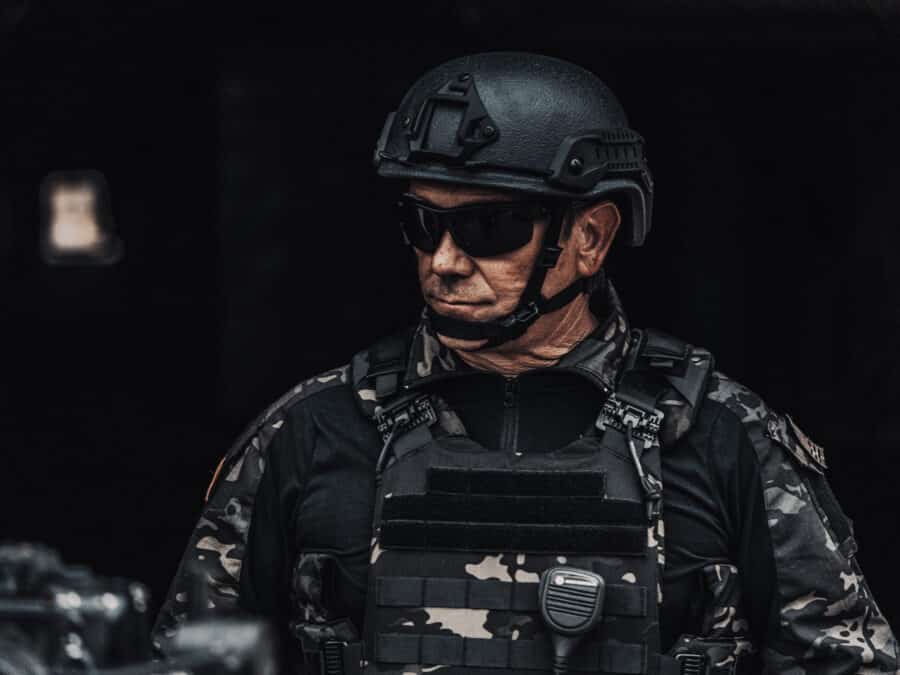 Quadrelease 2.0
High-performance body armor plate carrier.
The best-selling plate carrier is back and better than ever! The new design features a more snug fit, additional side protection together with all adjustments being made easier through precision cuts of high-quality 500D Nylon fabric.
Improved Plate Carrier
360 degrees of wrap-around protection.
The Quadrelease 360 Protection Plate Carrier armor systems has front, back, and side armor panel pockets. It is minimalist and versatile and equipped with quick- release buckles.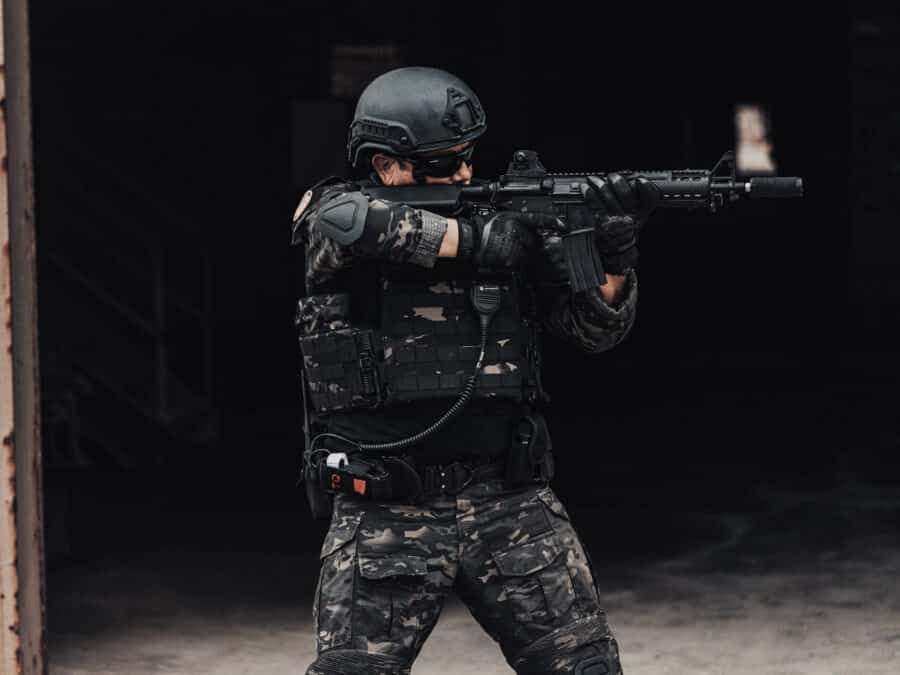 Side Hard Armor
6×6″ or 6×8″ Rifle Plates
These body armor plate carriers have been designed to provide quality front, back, and side protection to those who wear bulletproof body armor; from private citizens to military, or tactical response law enforcement, and any who rely on body armor plate carriers to protect and serve.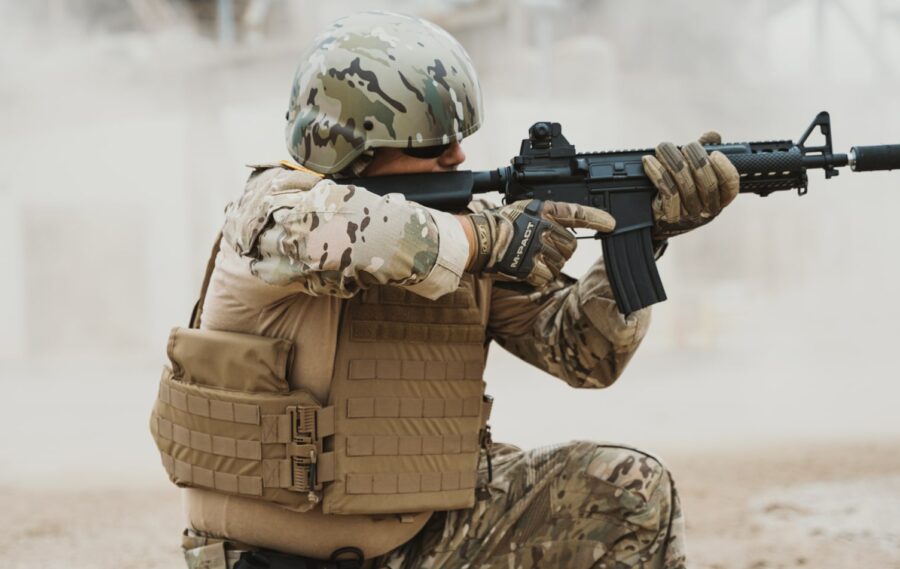 New Color
Coyote Brown
You asked for it! Quad 2.0 is now available in coyote brown. Perfect blend in every environment. Choose coyote brown or one of other 4 available colors!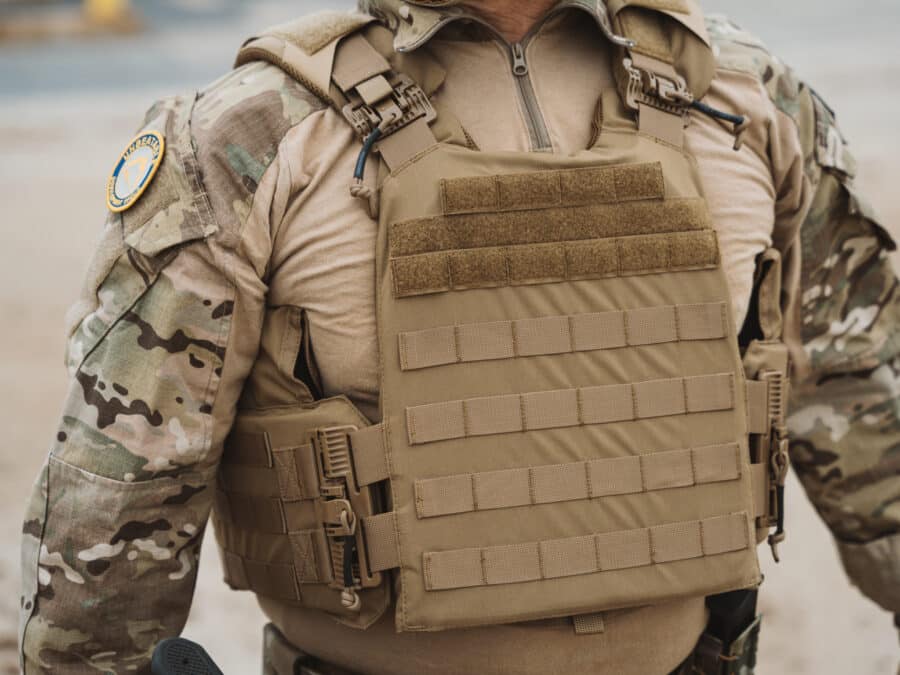 Side Soft Armor
6×13″ Armor Pockets
Ace Link Armor Quadrelease Plate Carrier fits front and back 10×12″ armor panels, additionally accommodates two 6×13″ soft armor panels and hard plate pockets (6×6″ or 6×8″)in the cummerbund for full 360 degrees of ballistic protection.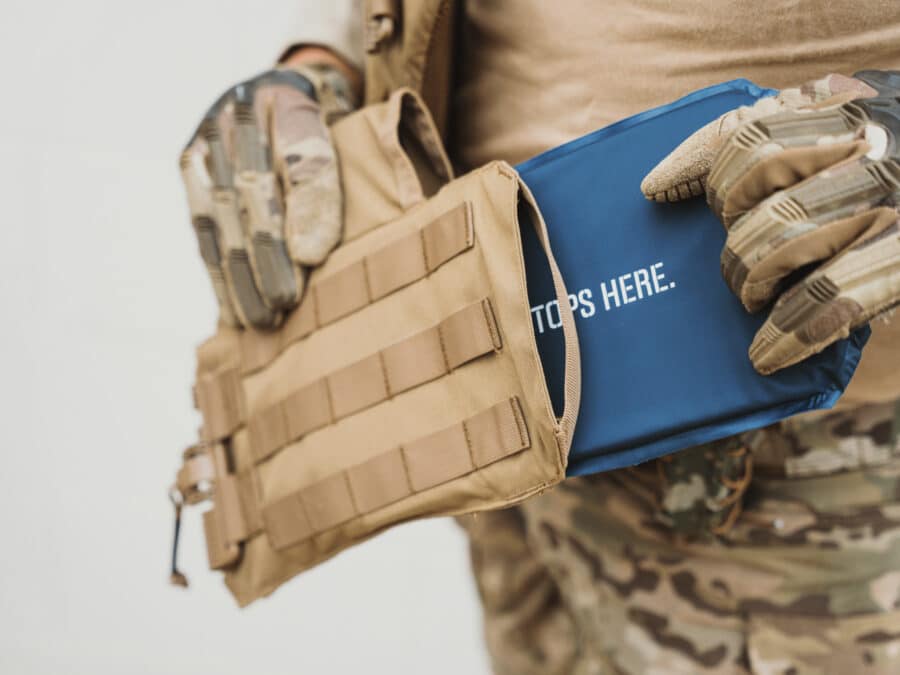 MOLLE
LOAD BEARING SYSTEM
Durable MOLLE pals webbing to attach multi-tools, knives, magazine pouches, and other tactical equipment.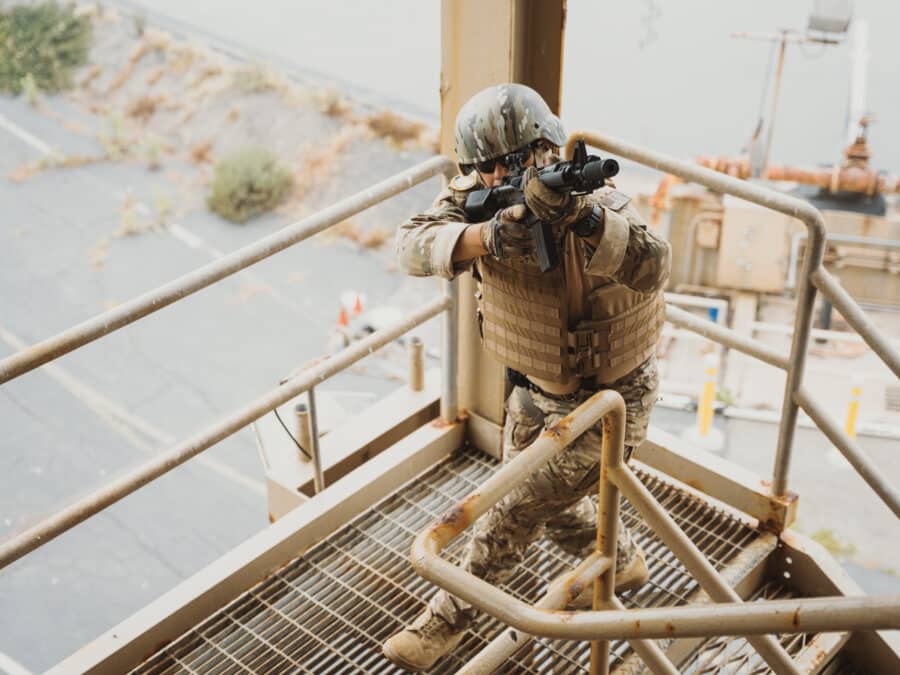 SIZE AND COLOR
BLEND-IN
Available in three standard colors and two tactical camouflage versions:
Black
Coyote brown
OD Green
Nightwatch Camo
Camouflage.
Cummerbund shoulder straps come in two sizes and are fully adjustable: Size:
Size Large – Chest size 41-46″
Size Extra Large – Chest size 48-52″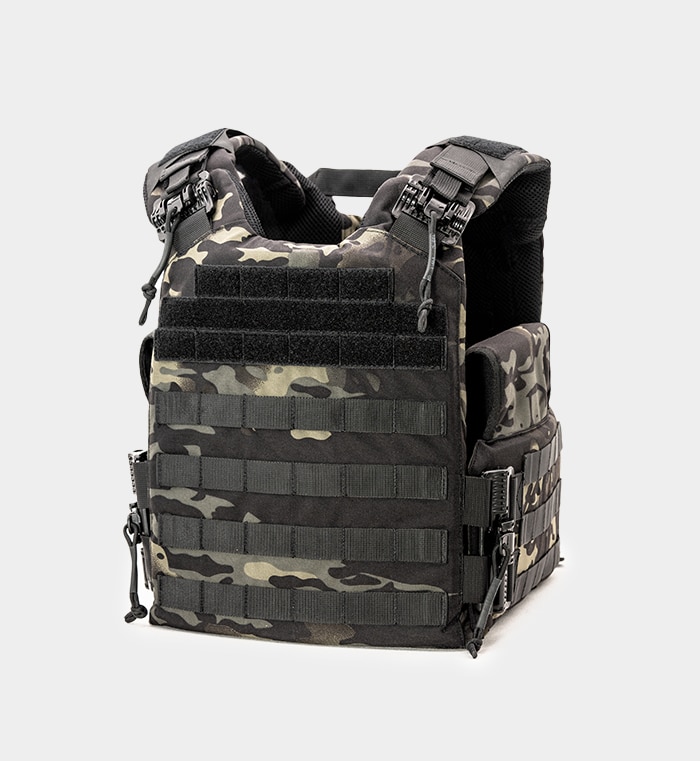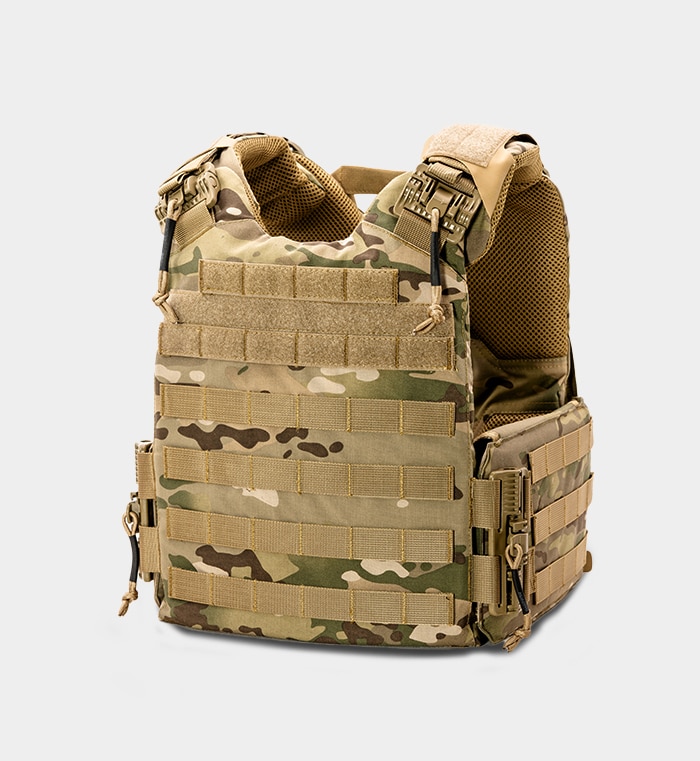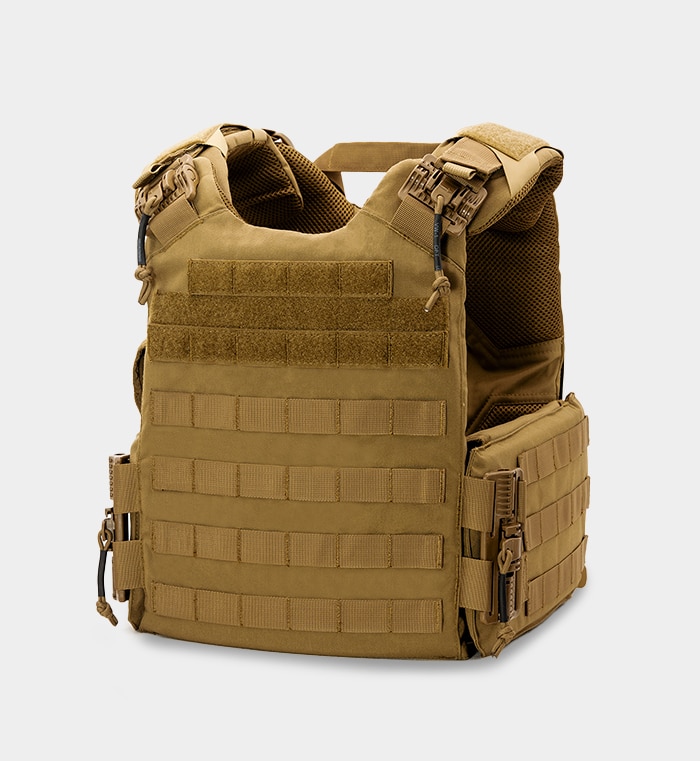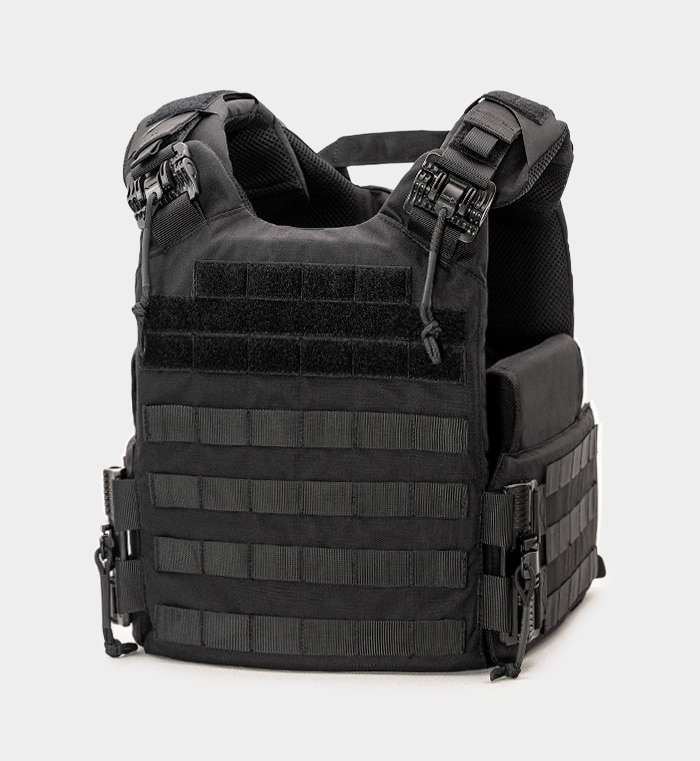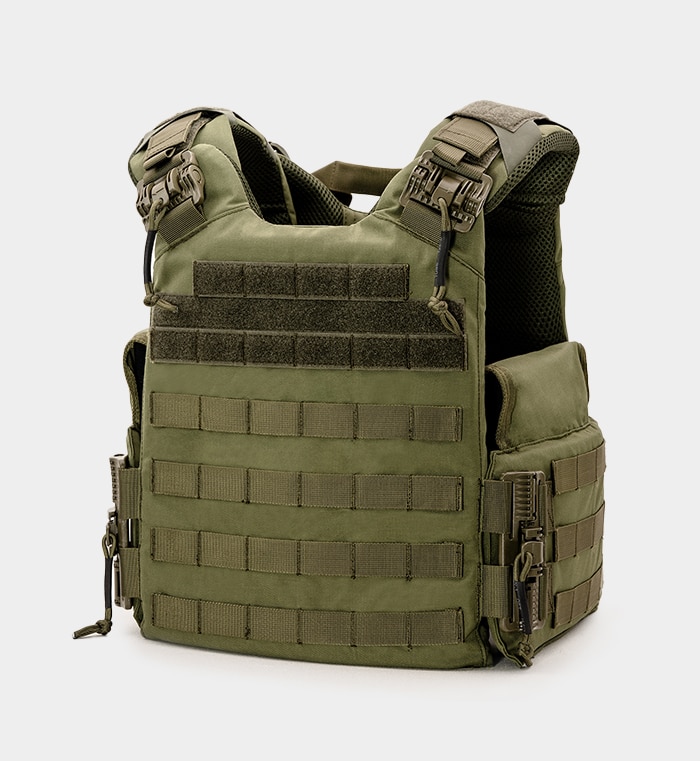 NIGHTWATCH
CAMOUFLAGE
COYOTE BROWN
BLACK
OD Green
FAQ
1
What size Armor plates or Soft Armor Panels will fit into the Quadrelease Plate Carrier?
Quadrelease plate carriers are designed to accept 10×12 inches plates. (11×14 size plates will fit in our Ultra Quadrelease Plate Carrier, or 11×14 Skeletac Carriers plate bag system).
2
Can the Quadrelease Plate Carriers side cummerbunds hold Hard armor plates?
The side cummerbunds are designed to accept 6×13 soft armor panel inserts only. Hard armor plates can be attached to outside of cummerbunds inside MOLLE pouches that are compatible with either Laser Cut or MOLLE versions of the Quadrelease Plate Carrier.
3
Are there multiple sizes available for the Quadrelease Plate Carrier?
Yes; for these armor systems, we currently offer the Quadrelease plate carriers in size Large, as well as XLarge- with added adjustability using the shock-cord lacing system behind the rear carrier flap, the cummerbunds along with the lace-adjust system affords the wearer up to a chest circumference of 52 inches.
4
What is special or different about the Quadrelease plate carrier as opposed to other plate carrier brands?
Our Quadrelease plate carrier features quick-release pull tab buckles- Made in Italy buckles that are back stitched and bar tacked on the cummerbund sides and shoulder straps. This allows for greater durability and the user to get into and out of the plate carrier very quickly when required. The Quadrelease is also made available in either traditional MOLLE or versatile Laser Cut pouch attachment versions, as well as having the carriers plate load bearing weight supported on the wearer's body by foam padding on both shoulder straps, the shoulder pads are also removable if the plate carrier needs to be as low-profile on the body as possible.
5
How comfortable is the Quadrelease Plate Carrier to wear compared to other body armor plate carriers?
We use the very best in moisture wicking mesh material and foam padding that makes wearing the weight load on your Quadrelease plate carrier bearable for long periods of time, and as comfortable as possible on the wearer's body. When comparing body armor such as the Quadrelease plate carrier, to other brands of tactical bulletproof vests, the total features found on the Quadrelease make it the perfect balance of bulletproof body armor coverage of vital organs, comfort, and fit.
6
Will the Quadrelease Plate Carrier body armor be correctly positioned on me even when I am in motion or climbing, running, crawling, etc..?
Yes, all Quadrelease Body Armor Plate Carriers have retained their inner cummberbund through the development and improvement process, that we suggest wearers use to strap the carriers plate securely to their torso- it is this first level of retention that will keep the Quadrelease's plate inserts covering the vital organs of the wearer centered and at the recommended height.
Reviews
Quadrelease 2.0 Plate Carrier Level 3 Armor Plates Level 3A Side Panels
best ever
December 11, 2022
Michael M.
Quadrelease 2.0 Plate Carrier Level 3 Armor Plates Level 3A Side Panels
fits nice
Quadrelease 2.0 Plate Carrier Level 3 Armor Plates Level 3A Side Panels
Good
December 24, 2022
Randal P.