What is the difference between a ballistic helmet and a bump helmet?
There are many different kinds of tactical helmets, but not all of them are designed to stop bullets. Tactical helmets that are made with Kevlar in them, and are capable of stopping bullets of certain calibers are known as ballistic helmets, whereas bump helmets are designed to protect the wearer from other threats like falling debris, and shrapnel. Bump helmets aren't rated to stop any kind of bullets, and hence are lighter than ballistic helmets as well.
As far as tactical effectiveness is concerned, both a Ballistic helmet and tactical Bump helmet can be used to mount tactical helmet accessories like light, NVGs, and communication devices. Bump helmets are usually used in environments where ballistic threats aren't probable, for instance, law enforcement units responsible for riot control may wear a bump helmet with face shields, moreover, correctional officers may also use a riot gear bump helmet when dealing with prison riots.
On the other hand, Most Military personnel, who engage in active combat involving firearms wear tactical ballistic helmets.
Does the military wear bump helmets?
Not every combat operation is dangerous, and though the armed forces usually do use helmets for ballistic protection, there is a place for bump helmets as well.
Bump helmets are usually used in training, and in certain missions which aren't dangerous. For instance, the military also engages in some UN and humanitarian missions where they are trying to help people suffering from the aftermath of conflict, or in some cases natural disasters as well. In such situations, military personnel may use bump helmets to mount the helmet accessories like lights. The military engineering department may also use bump helmets. Still, for the most part, inactive combat soldiers do use ballistic helmets.
What are helmet rails called?
Modern tactical helmets are designed not only to protect the wearer but also serve the very important purpose of mounting tactical helmet accessories. There are many helmet accessories that are used by the military and law enforcement, and they are mounted on helmet rails.
These helmet rails are usually called side rails of Picatinny Rails. These rails can mount any tactical helmet accessories that are compatible with Picatinny Rails. These may be lights, communication devices, face shields, and in some cases infrared strobe lights, which are used by air support for the identification of friendly infantry units.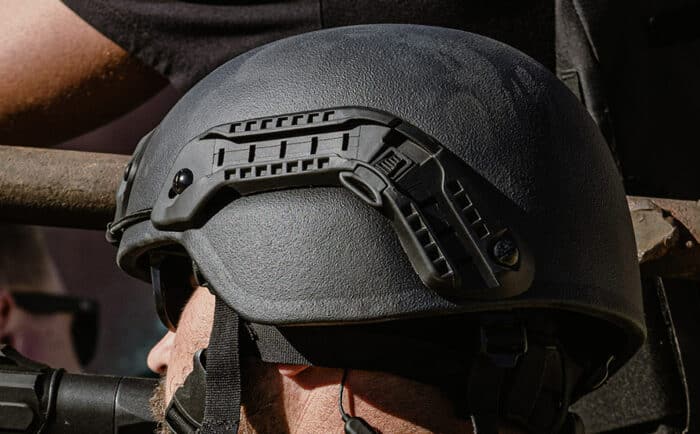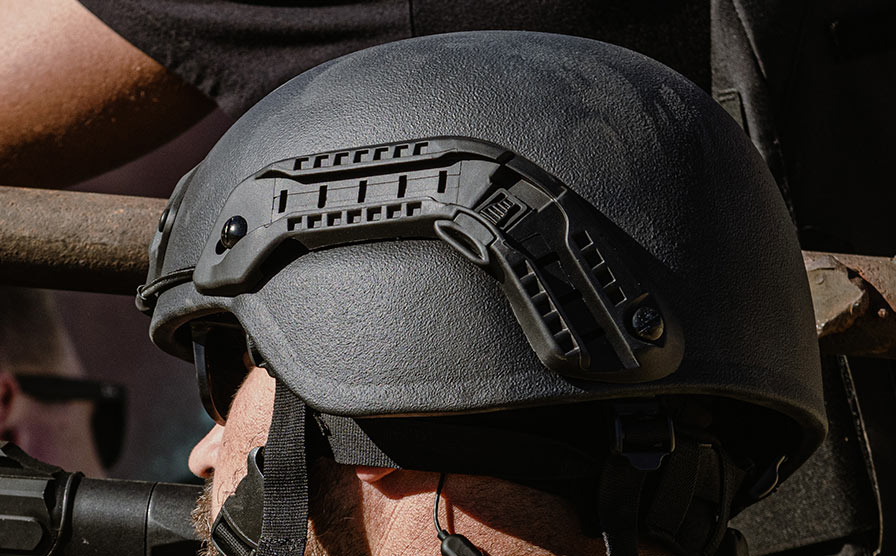 How do I mount night vision to my helmet?
One of the most important tactical helmet accessories that are used by the military and civilians is Night vision. So, if you are in search of a guide on how to mount a set of night vision goggles to your helmet, this is the right page for you. First of all, you need to know about all the parts that are involved in mounting night vision to your helmet.
First of all, you need a shroud on your helmets, most brands make the same kind of shroud that is compatible with almost all helmets. Next up, you will need a good mount. Now there are many brands that make NVG mounts, so you should get one that will be compatible with your goggles.
After the mount, you will need a J-arm. This places the goggles in front of either eye and must be compatible with both the mount and the goggles themself. If you are using dual-lens NVGs, you might not need a J-arm. Make sure you choose the right brands for every piece so that they are compatible.
Some brands make mounts that have a dovetail slot for mounting the J-arm, while others may have a bayonet mount. Whereas, some NVGs have Picatinny rails for mounting, while others may have screws.
Ideally, you should get the entire setup from one company so that you can be certain that everything is compatible. After that, you have to simply screw the shroud into the helmet, install the mount, and then attach the NVGs with the J-arm to the mount.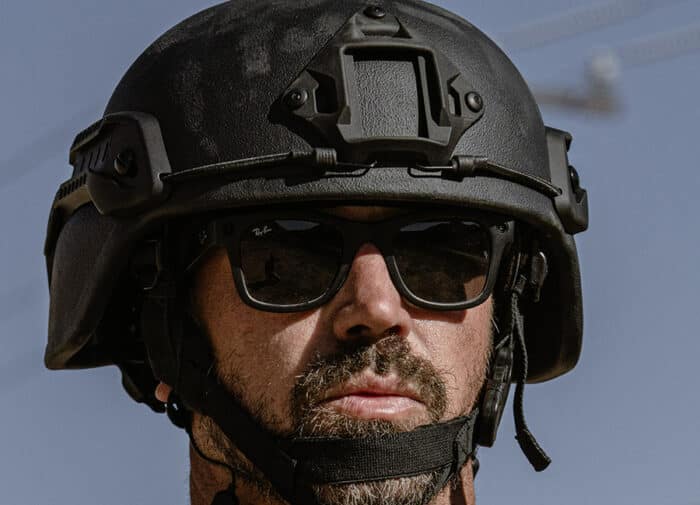 What are ARC rails for?
ARC stands for Accessory Rail Connector, and these rails are a low-profile helmet mounting solution that is standard on military ACHs (Advanced Combat Helmets). These polymer rails can be attached to the shell of your helmet with screws, and you can mount all kinds of accessories to them, like lights, Communication devices, strobes, and a lot more. Most military helmets like the ACH of FAST helmets have ARC rails on their sides.
Are tactical helmets DOT approved?
Tactical helmets are designed to stop bullets, and usually, don't have much padding or shock absorption abilities that are required for approval from the DOT. The DOT is the Department of Transportation in the United States, and they approve helmets that are designed to offer protection to bike riders in case of an accident.
Most tactical helmets like the ACH and PASGT helmets don't have any protective padding, and only have a simple retention system that keeps the helmet from moving around. They don't offer much protection in case of a crash, and therefore, are not DOT approved.
Though tactical bump helmets are better at absorbing a shock, they still do not meet the requirements to be DOT approved, however, you may be able to find some aviation helmets that do meet crash safety requirements set by the DOT, and have some tactical features as well.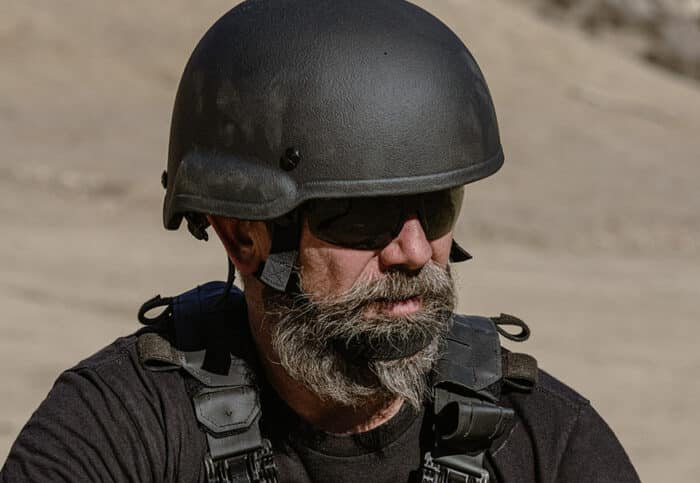 What ballistic helmet does the military use?
Currently, the US military uses the Advanced Combat Helmet (ACH), and it has been using it since the early 2000s. This modern helmet was developed by the United States Army Soldier Systems Center and The U.S. Army Special Operations Command, and an improved version of the Modular Integrated Communications Helmet (MICH). In fact, the ACH has the exact same shape as the MICH.
The ACH has a Level IIIA protection rating, which means that it can stop all common pistol rounds up to a .44 magnum. Some cases have also been reported of the ACH stopping AK rounds, which were probably fired from quite a distance.
The ACH has an NVG shroud in the front to mount Night vision, and has a mid-cut design, with raised sides for better compatibility with communication gear. Apart from the US army, militaries of different countries like Australia, Isreal, and South Korea also use the ACH helmet. Though the ACH is currently in wide use, it is slowly being replaced by the Enhanced Combat Helmet (ECH).