1 review
Ballistic Helmet PASGT Black
Level IIIA Helmet Wider Field Of View
$337.00
or 4 interest-free payments of
$84.25
with
ⓘ
Aramid Construction
Improved trauma protection thanks to Aramid Construction
Protection
Rated NIJ IIIA to stop handgun threats up to .44 magnum
Padding system
Comfortable and adjustable padding system
Sizes
3 sizes available (head 21.2 – 25.1″)
PASGT BALLISTIC HELMET
LEVEL IIIA BALLISTIC HELMET
TO STOP HANDGUN THREATS UP TO .44 MAGNUM
Ballistic Protection: The helmet offers advanced ballistic protection, capable of withstanding various ballistic threats commonly encountered in combat situations. It boasts an NIJ.06 IIIA Level of protection, effectively defeating .357 SIG (FMJ FN) and .44 Magnum (SJHP) rounds.
Classic Design: The PASGT (Personnel Armor System for Ground Troops) Ballistic Helmet is an iconic helmet design that has served military and law enforcement personnel for decades.
Fragments Protection: The helmet not only provides ballistic protection but also offers fragments protection, demonstrated by meeting the STANAG2920 V50 standard at 2150 ft/sec.
Increased Coverage: The PASGT Helmet's design includes extended coverage to safeguard the ears and back of the head, ensuring comprehensive protection while also preserving hearing.
Adjustable Fit: The helmet comes with adjustable straps and suspension systems, allowing users to achieve a secure and comfortable fit.
Impact Absorption: In addition to ballistic protection, the helmet also offers impact absorption, safeguarding against concussive forces.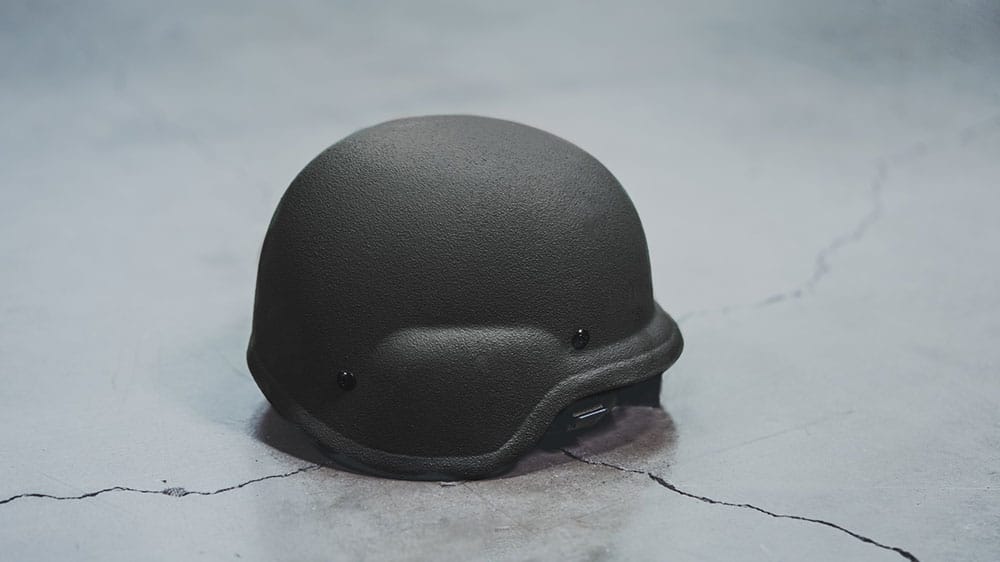 KEY FEATURES
Fragments protection
2150 ft/sec
BULLETPROOF HELMET
LEVEL 3A
Ace Link Armor NIJ Level IIIA ballistic helmets were specifically designed to be the most affordable, comfortable, and lightweight ballistic helmet on the market.
Ace Link Armor saw that military and law enforcement personnel needed a bulletproof combat helmet without having to dish out thousands of dollars for it. Our innovative design is lighter than other models which provide excellent protection against .44 Magnum rounds while being more cost-effective.
Weight:
Size M – 2.85 lbs
Size L – 3.10 lbs
Size XL – 3.30 lbs
(based on your head circumference):
Size M – 21.2 – 22.9″ circumference
Size L – 22.5 – 23.6″ circumference
Size XL – 23.6 – 25.1″ circumference
The PASSGT Ballistic Helmet harness assembly is a great choice for those seeking comfort and adjustability. The suspension system consists of leather pads and crown, with the four point harness allowing you to choose between 4 different sizes: small, medium, large or extra-large.
With its padded chin strap that can be adjusted based on your needs as well as leather lining around the inside of it which provides you will an unparalleled level of comfort while wearing this helmet.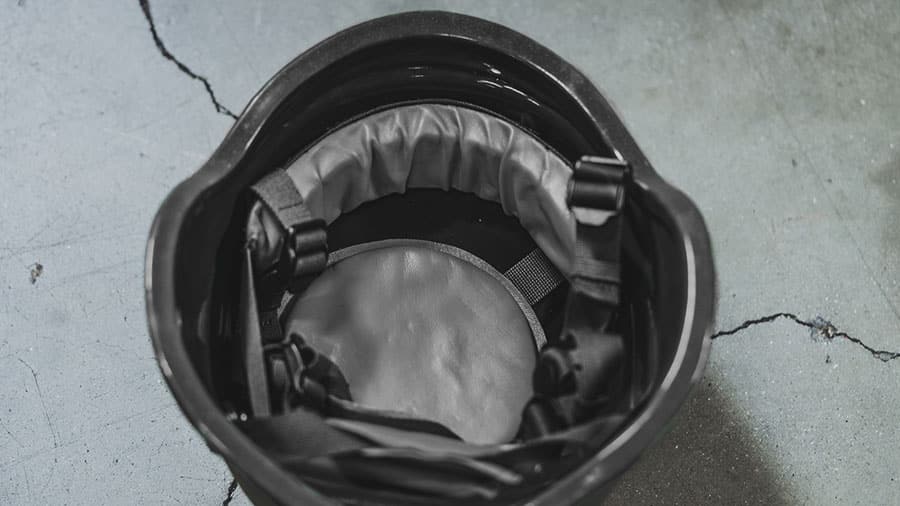 PROTECTION HIGHLIGHTS
Level IIIA Protection
NIJ Rated .06 Body Armor
Handgun Protection
Stops Multiple Handgun rounds Up to .44 Magnum
SLEEK APPEARANCE
Delivering a low-profile appearance
Warranty
Helmet Warranty 5 Years
Reviews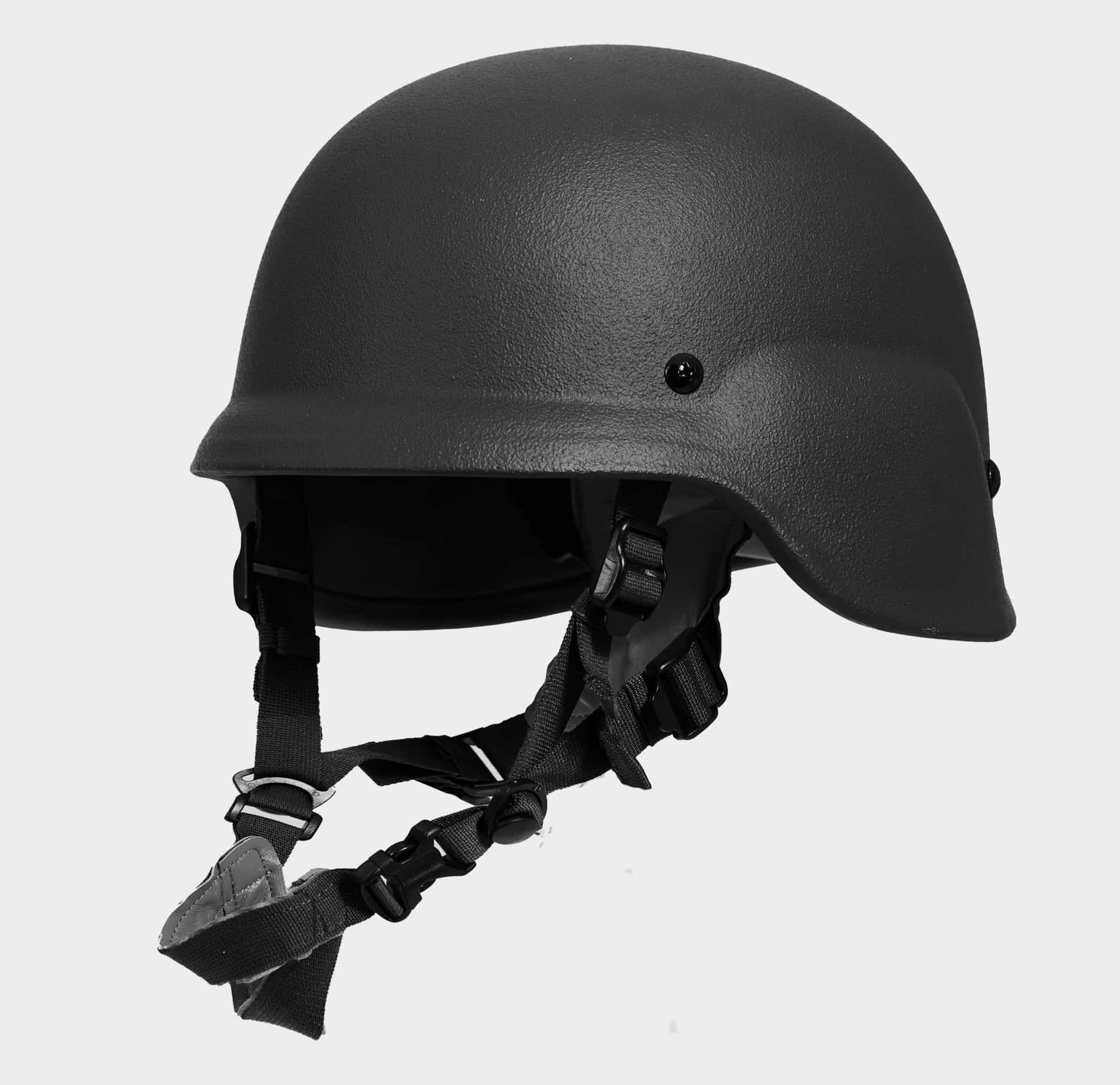 Ballistic Helmet PASGT Black
liked