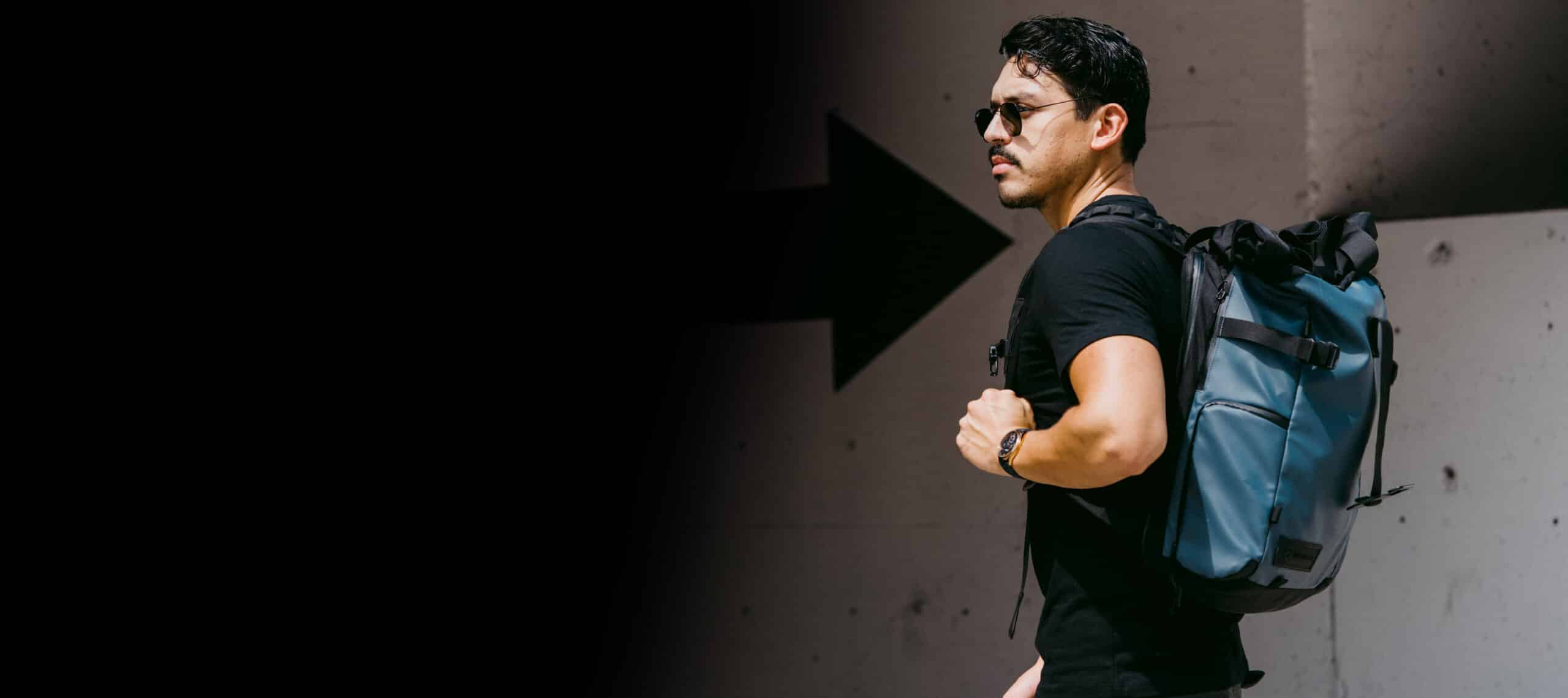 Backpack Armor
CONVERT YOUR BACKPACK INTO BULLETPROOF SHIELD
Backpacks and Backpack Armor Inserts
FILTER
Bulletproof Backpacks and Backpack Armor Inserts
What types of backpack armor insert you should choose?
As mentioned before, there are different kinds of backpack inserts available in the market that offer different levels of ballistic protection. A backpack is somewhat like a plate carrier, and you can add almost any kind of soft, steel, or ceramic ballistic insert in it. However, the question is, what kind of insert is going to be the most practical? Well, that does depend a lot on the application. As far as protecting students against the threat of school shootings is concerned, most companies that make bulletproof backpacks put soft ballistic panels in them.
Bulletproof Backpack Inserts
These Aramid inserts are lightweight, and easier for kids to carry. Mostly, inserts that comply with NIJ (National Institute of justice) Level IIIA standards are used in backpacks and they are the ideal choice since they offer ballistic protection against calibers up to a .44 magnum, and most common shotgun shells while being lightweight.
Rifle Armor Backpack Inserts
Though rifles have been used in mass shootings, in schools access to a rifle is very difficult, especially since they are difficult to hide. This is where gun laws that regulate the ownership of SBRs (Short Barreled Rifles) are handy. Regardless of the above, it's worth considering to upgrade your backpack to provide protection against rifle threats. There are bulletproof backpacks that accommodate rifle armor plates, make sure to find a right one for you!
Backpacks for adults
However, bulletproof backpacks aren't only for school kids. They can also be used by adults who want some inconspicuous protection in public. Though it is perfectly legal to wear body armor and go out in public, it may get you some concerning looks from people. Therefore, a ballistic backpack is an easy way to keep some armor on your body in case you are ever in a threatening situation. In this application, you can use any kind of armor inserts that you like, you can even put in Level III and Level IV body armor plates, which are the most impenetrable shields. So, in conclusion, for a school student, soft backpack inserts are ideal, however, if you are using a ballistic backpack as an adult, you can add any kind of armor plate that you feel most safe and comfortable with.
What is the best bulletproof backpack?
Like any other product, several brands make ballistic backpacks, and in our opinion, the best and most versatile is the Ace Link Armor Rapid Deploy Backpack. The best feature of this bag is that it can act as a complete plate carrier and can be instantly deployed to offer protection both at the front and the back. It is like an inconspicuous bulletproof vest, that also works as a versatile and handy bag.
Rapid Deploy Backpack – Your Urban Mobile Fortress
The Ace Link Armor Laser-Cut Rapid Deploy Ballistic Backpack has a 10×12″ armor insert in the front and an 11×14″armor insert in the back. The bag comes stock with an NIJ Level IIIA protection panel, however, they can be upgraded to add Level III and Level IV ceramic armor plates. Apart from the armor, if you just look at it as a backpack, it doesn't cut any corners. The material used is high-quality Nylon fabric and the stitching is excellent. The bag has a breathable mesh panel designed to increase comfort, and it has a waterproof TPU outer cover as well. The bag is also very functional and can be used as an everyday carry bag, a hiking bag, or a school bag. It has a lot of pockets and small outer compartments that can be used to store anything from extra pens to extra magazines. If you're looking for a great backpack to carry handgun-sized pistols on your commute to work, this would be a good choice.
Compatibility with additional accessories
The Ace Link Armor Rapid Deployment Bulletproof Backpack is also one of the few bags that provides a mounting platform for accessory pouches for carrying handguns. This makes it ideal to use as a daypack when you aren't sure what you'll need during the day or as an everyday bag when you want extra protection from anything and everything. When used for security, the bag can be loaded with handgun magazines or other accessories and quickly accessed using drawstrings.
Can a bulletproof backpack stop an AK 47?
Typically, most soft bulletproof vests, like the ones regularly used by law enforcement under their uniforms, won't stop 7.62×39 AK rounds. AK rounds have a lot of stopping power, and most ballistic bags won't stop one either. However, the Ace Link Armor MOLLE Rapid Deploy Backpack is one of the few products on the market that is upgradeable to provide protection against rifle threats – it accommodates Level III Armor Plates or even Level 4 Body Armor Plates that can be inserted into it's plate pockets. Therefore, the Ace Link Armor Rapid Deploy Backpacks is an excellent bag for anyone who wants higher protection in their low-profile city everyday backpack.
Armored Backpack is Your Peace Of Mind.
The key to surviving an active shooter situation is to stay safe and use any available resources that can help you survive. With the prevalence of these types of situations on campuses, it's important for our children as well as adults to have a bulletproof backpack handy in case they need protection. Bulletproof backpacks are easy enough to buy online and provide peace of mind knowing your child or yourself will be protected from harm if there's ever another school shooting. This article has provided basic information about this type of product so feel free to investigate further with links at the bottom!
Bulletproof backpacks Frequently Asked Questions
1.
Bulletproof Backpacks is it worth?
Bulletproof backpacks are an essential investment for anyone who travels to dangerous areas in the era of frequent school shooting situations. This article will guide you through the process of finding the right armored backpack and bulletproof backpack insert for your needs, and show you how to use them in a variety of different situations.
2.
Are Bulletproof Backpacks legal?
Civilians can legally buy any kind of protective gear like body armor in all 50 states. Therefore, since bulletproof backpacks have the same kind of inserts as ballistic vests, they are perfectly legal.
3.
Federal and State Laws
However, under Federal law, it is illegal for anyone with a violent criminal record to own or possess any kind of body armor. Therefore, they can't buy bulletproof backpacks either. All kinds of bulletproof inserts are also prohibited by the TSA, therefore, you can't travel on a plane with a bulletproof backpack either.
However, as far as taking one to school or wearing one in public is concerned, it is perfectly legal.
4.
Do bulletproof backpacks really work?
Just by looking at it, bulletproof backpacks don't look that different from regular backpacks. However, they have a bulletproof insert in the pack. These are the same kind of inserts that are used in any ballistic vest, therefore, they will stop a bullet that they were designed to stop.
Moreover, god forbid, if there is ever shooting in a school, the children are probably going to be running away from the attacker, and having a ballistic shield on their back could save their lives.
5.
Bulletproof Backpacks levels of protection
Like other personal protection items, a bulletproof backpack insert is rated at different levels and will protect you against different calibers. The inserts are rated the same as body armor, ie.:
Level II,
Level IIIA,
Level III, and
Level IV.
However, most backpacks use soft Level II and Level IIIA aramid inserts as they are lightweight and can stop most handgun calibers, which are the most common and likely weapons a school shooter will use.
So, the final answer is yes, bulletproof backpacks work as well as any other bulletproof vest, and -provided the right panels is inserted – will protect the wearer from almost every type of pistol round.
6.
Types of Bulletproof Backpack Armor Panels.
Bulletproof backpacks armor panels come in a wide variety of options for protection:
lightweight soft armor panels,
hard armor panels,
Aramid armor panels,
Polyethylene armor panels,
Some are manufactured with ballistic inserts already incorporated while some already have pockets for lightweight ballistic inserts but the bulletproof inserts are not included. There are a lot of different variations on the market, it's important that you choose right one for your application, regardless if you're an firearms instructor or you want to protect yourself in mass shooters situation.
Most bullet-resistant products feature high ballistic resistance but maybe more than what you require depending on your situation. The most popular protection levels include Level IIIA Armor panels, Level III Armor Plates or even Level 4 Body Armor.
7.
Can I bring a bulletproof backpack on a plane?
Yes, bulletproof backpacks are legal to bring on a plane so you can use them if you ever get into a dangerous situation while traveling abroad. However, airlines may forbid passengers from carrying bulletproof backpacks and other bullet-resistant products on board if they're deemed too big or bulky for the cabin. This is why it's important that when buying bulletproof backpacks armor panels online, check with the vendor for exact airline regulations before ordering your bulletproof backpack.
8.
Durability against regular backpacks.
Most bulletproof vests will last between 3 and 6 years depending on how much you take them outdoors and what kind of abuse they go through. The lifespan of the backpack armor panel can also be increased by using high-quality ballistic materials like aramid and storing bulletproof vests when they're not in use.
Ace Link Armor offers 8 years warranty for backpack armor panels so you can rest assured your protection will be with you whenever you need it!
When making a purchase, it's important to consider not just ballistic resistance but overall quality as well. Some carriers cost up to three times more than other bullet-resistant products that offer similar protection levels so it's important to know what you're getting before spending any money on body armor for school or work.
9.
How much do bulletproof backpacks cost?
The bulletproof backpack cost will depend on a few factors including the bulletproof vest protection level, bulletproof armor material as well as the specific bulletproof backpack design and size. And of course it all depends on your needs.
For example, Rapid Deploy Backpack is a reasonably priced and offers multi-layer armor protection in Level IIIA ballistic resistance. Ace Link Armor is Made in USA and comes on 8 years warranty! if you're looking for high-quality product with the best ballistic resistance available checkout Ace Link Rapid Deploy Backpack!
10.
How do I use a bulletproof backpack?
Bulletproof backpacks are pretty easy to use. Most of them would have an already incorporated armor panel or come with a pocket in which you insert your backpack armor insert. The best bulletproof backpacks include front and rear bulletproof protection so make sure you choose a bullet-resistant backpack that meets your needs. Cleaning is simple and works just as with regular backpacks: you can use regular mild detergents for cleaning bulletproof backpacks or armor panels. Some of them are washable while others are not but in any case be sure to follow the manufacturer's instructions on how to properly clean your armor or backpack before using them again.
11.
Can I use a bulletproof backpack for school?
Yes, many students do use bulletproof backpacks for school. It brings additional peace of mind for them and their parents as well. It's an easy and convenient way to protect yourself against school shootings. Bulletproof backpacks are extremely useful for teachers as well! Make sure you choose the right level of stopping power, as established by the National Institute of Justice in NIJ.06 Ballistic Standard.
For more information on bulletproof backpacks, bulletproof vests or other tactical and bullet-resistant products visit our bulletproof vest store.
go back
YOUR SHOPPING CART
your cart is empty
Product protection from fraud, loss, theft & damage