25 reviews
Quad Ultra 2.0
for 11×14″ Armor Plates
Quickrelease Tactical Carrier FITS 11×14″ ARMOR PLATES
$175.00
Quad Release Ultra 2.0 Plate Carrier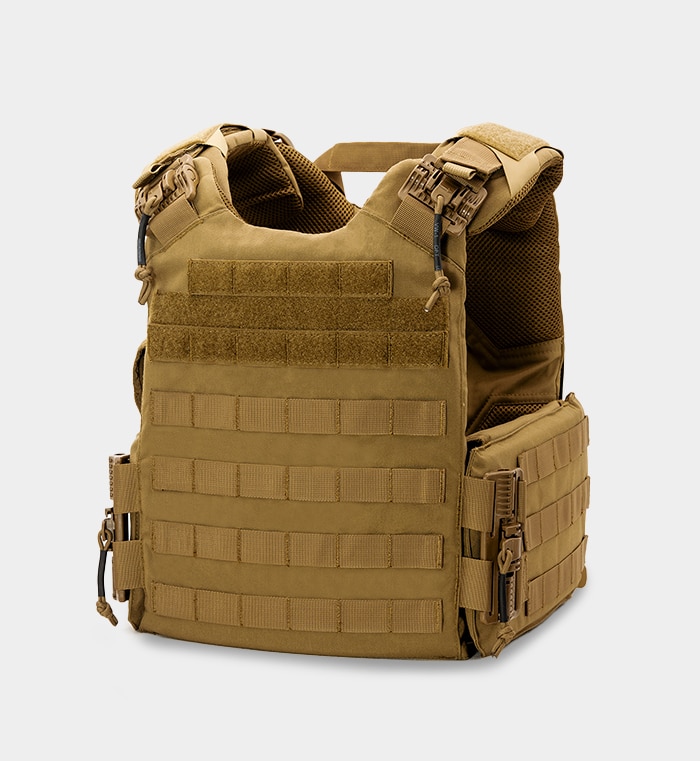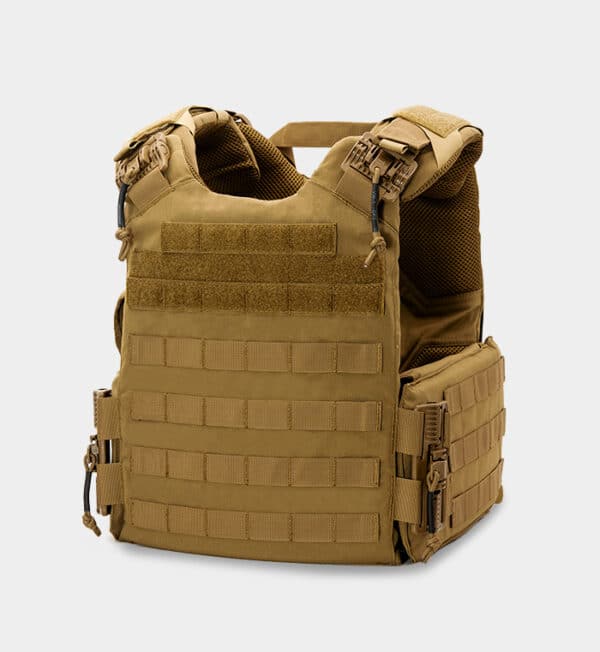 1 × Quadrelease Ultra 2.0 Plate Carrier Only - Size XL - 47-52", Tan - Molle
Add Front & Back Armor ( Optional )
Add Side Armor Panels( Optional )
Add Side Armor Plates ( Optional )
EXTENDED COVERAGE
Accommodates 11×14″ Hard Armor Plates
SIDE POCKETS
Side pockets for hard armor plates to provide rifle-rated protection from a side.
FRONT & BACK
Tactical Plate Carrier accommodates two 11×14" armor plates, side soft panels and hard armor plates
NO GAP
Eliminated gap between side and front/back pockets.
MATERIAL
Will last for years – Made of Durable 500D Nylon.
COLORS
Available in Black, Coyote Brown and OD Green, Nightwatch and Camouflage.
SIZE
X Large – Chest size 48-52″
Quadrelease Ultra 2.0 Plate Carier
Quadrelease Ultra
Designed for 11×14″ Armor Plates
Extended Coverage: 11×14″ Armor Plates  Quadrelease Ultra extends its versatility – designed to accommodate larger 11×14″ armor plates. This enhancement allows users to opt for larger plates without sacrificing the carrier's functionality or comfort. The Quadrelease Ultra 2.0 Plate Carrier thus caters to a broader range of armor options, offering adaptable protection solutions for various scenarios.
Fast Attach/Fast Detach Design: The QuadRelease Plate Carrier is designed with a fast attach/fast detach mechanism, making it easy to put on and take off quickly. This is especially important in situations that require rapid response.
Quad-System Self-Lubricating Quick Release Latched Buckles: The carrier features high-quality buckles with a quad-system self-lubricating design. These buckles offer high-tensile mechanical resistance, structural rigidity, and excellent impact resistance. Equipped with quick-release buckles, the carrier stays securely connected until needed. This design ensures that the wearer can rapidly escape from the plates and carrier when necessary, such as for accessing tight spaces or receiving first aid.
Side Armor Pockets: The QuadRelease 2.0 introduces dedicated side armor pockets, strategically incorporated to enhance your defensive capabilities. These specialized compartments allow for easy insertion of 6×6″ or 6×8″ side armor plates, fortifying your protection without compromising mobility.
Panels Overlap for Added Protection: Addressing the need for comprehensive safety, the QuadRelease 2.0 showcases an innovative design where panels overlap intelligently. This ingenious feature ensures an extra layer of defense by minimizing vulnerable gaps, maximizing coverage, and offering heightened protection against various potential threats.
360 Degrees of Protection: The QuadRelease Armor Carrier when paired together with 6×13″ Soft Armor Panels provides wrap-around bulletproof protection, including front, back, and side plate protection. This comprehensive protection enhances safety in various scenarios.
Fully Adjustable Improved Elastic Cummerbunds: Building upon user feedback, the QuadRelease 2.0 boasts enhanced elastic cummerbunds. These bands have been meticulously refined to provide an even more secure and comfortable fit. The improved elasticity guarantees a snug alignment to your body contours, reducing shifting during movement and optimizing overall wearer comfort.
Load-Bearing System Options: Users can choose between tactical proven Laser Cut or MOLLE pals webbing to attach various tools, magazine pouches, knives, and other tactical equipment.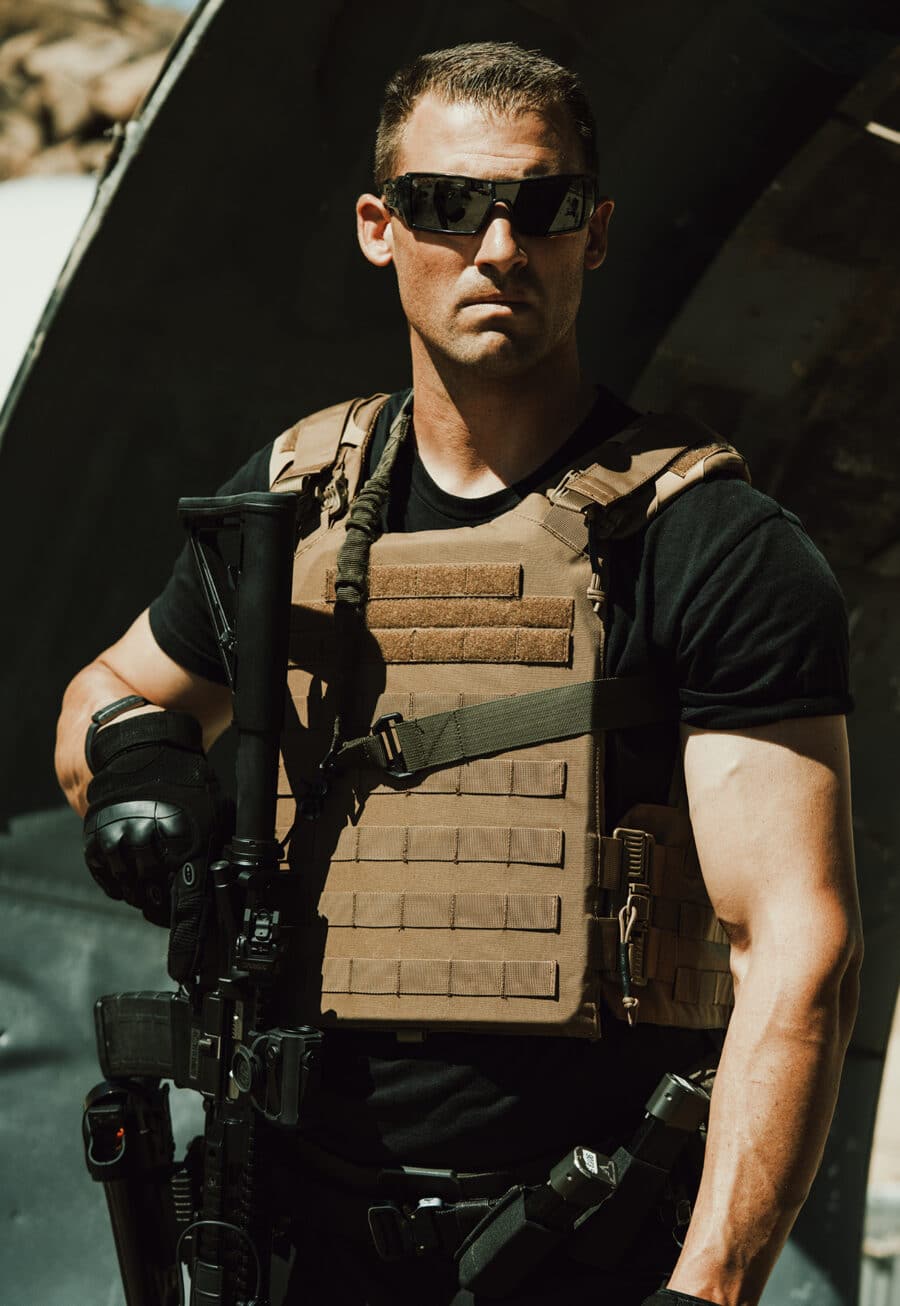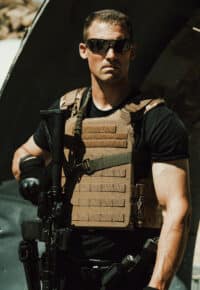 QuadRelease 2.0 is Here
We listened to our customers and improved upon all the features that you loved about a previous version, while adding some new ones too like:
side armor pockets
panels overlap for added protection
elastic cummerbund that is now easier to adjust and fix
eliminated gap between side and front/back pockets
Quadrelease Ultra accommodates two 11×14″ front and back armor as well as two 6×13″ soft side panels and two 6×6″ or 6×8″ side hard armor plates. Full 360 Degree Protection!
The Quadrelease ULTRA 2.0 was designed as plate carrier for both citizens, soldiers, law enforcement, and first responders. This plate carrier has a quick-release buckle system and features comfortable padded shoulder straps with new elastic cummerbund for full range of adjustment.
Now you can add side armor for full-protection experience while still enjoying increased protection with 11×14″ front and back armors!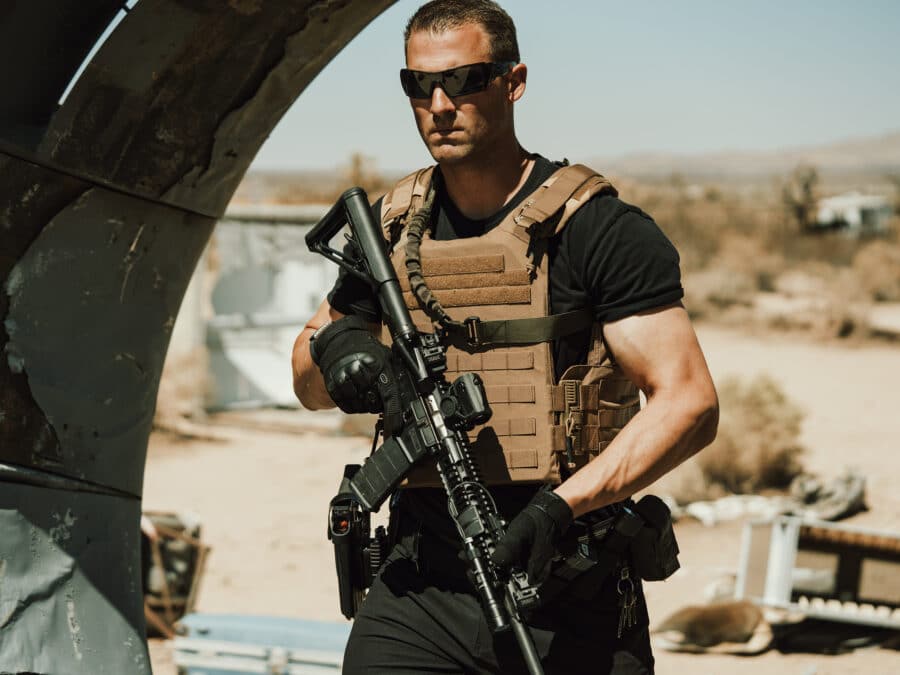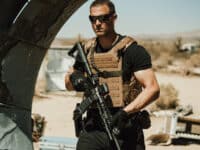 PROTECTION HIGHLIGHTS
Extended Coverage
Designed to accommodate 11×14″ Armor Plates
Side Armor
Quad Release Accommodates 6×6″ and 6×8″ Plates
Optional Side Armor
Quadrelease Accommodates 6×13″ Armor Panels
QUICK-RELEASE BUCKLES FROM ITALY
Quadrelease means quick. Quick-release buckles from Italy.
High-performance 2.0
The best-selling plate carrier is back and better than ever! The new design features a more snug fit, additional side protection together with all adjustments being made easier through precision cuts of high-quality 500D Nylon fabric.
Cummerbund shoulder straps come in two sizes and are fully adjustable: Size:
Size Large – Chest size 41-46″
Size Extra Large – Chest size 48-52″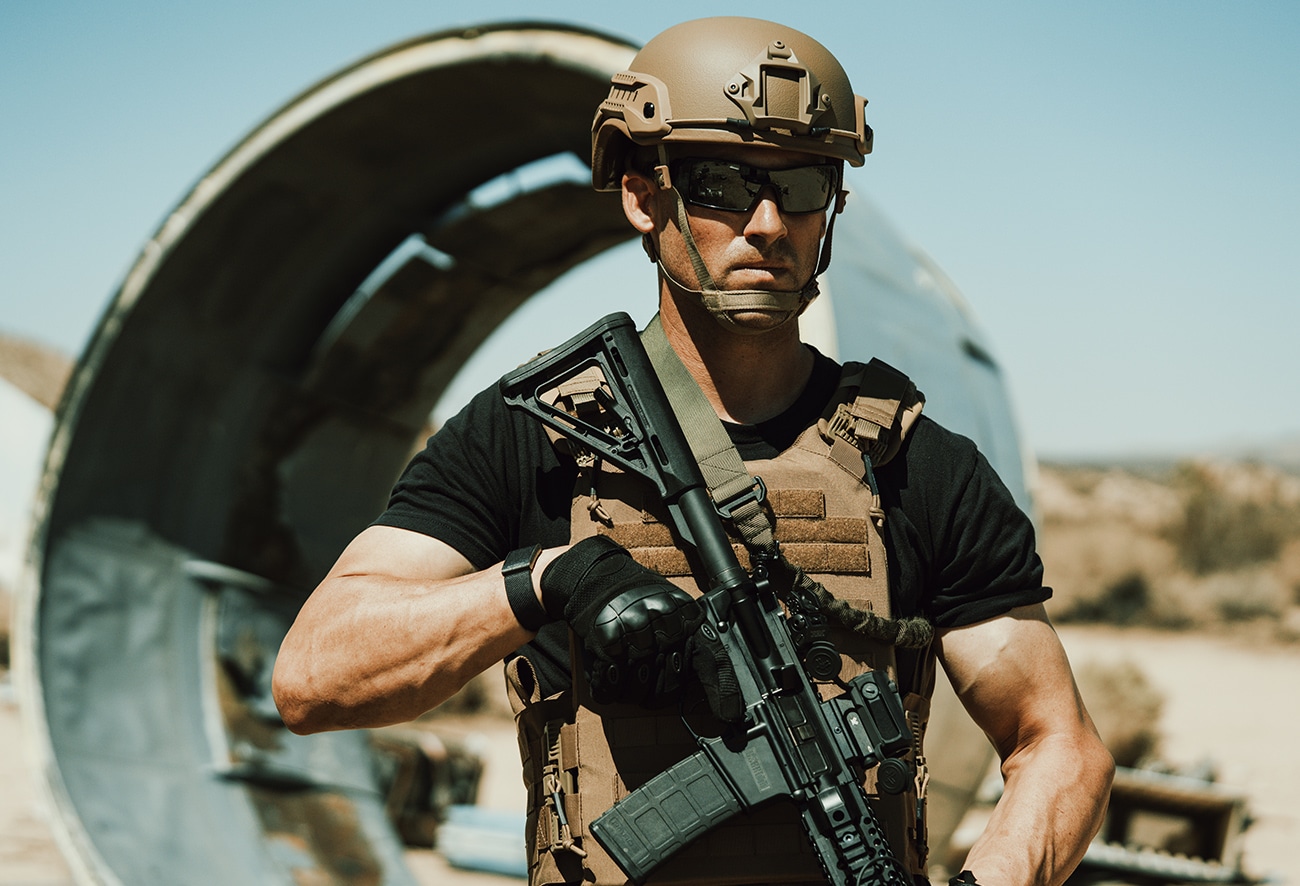 360 Protection
The QuadRelease 360 Protection Plate Carrier offers complete 360 degrees of high-quality wrap-around bulletproof protection. Designed with front, back, and side plate coverage, this minimalist yet versatile armor system is equipped with quick-release buckles that remain connected until the moment you need to swiftly escape from your plates and carrier—whether to access confined spaces or receive urgent medical attention.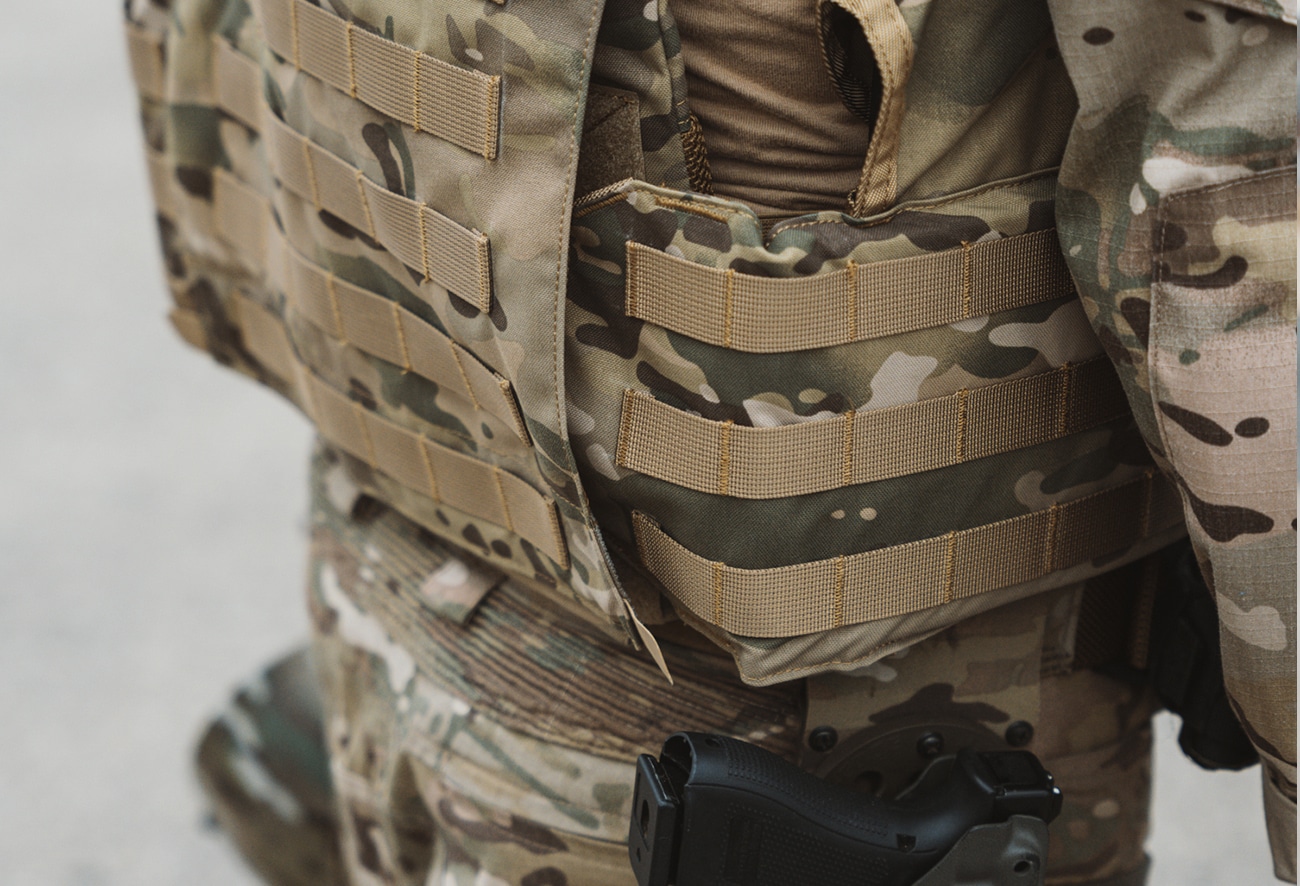 6×13″ Side Armor Panels
Ace Link Armor Quadrelease Plate Carrier fits front and back 11×14″ armor panels and additionally accommodates two 6×13″ soft armor panels in the cummerbund for full 360 degrees of body armor plates protection.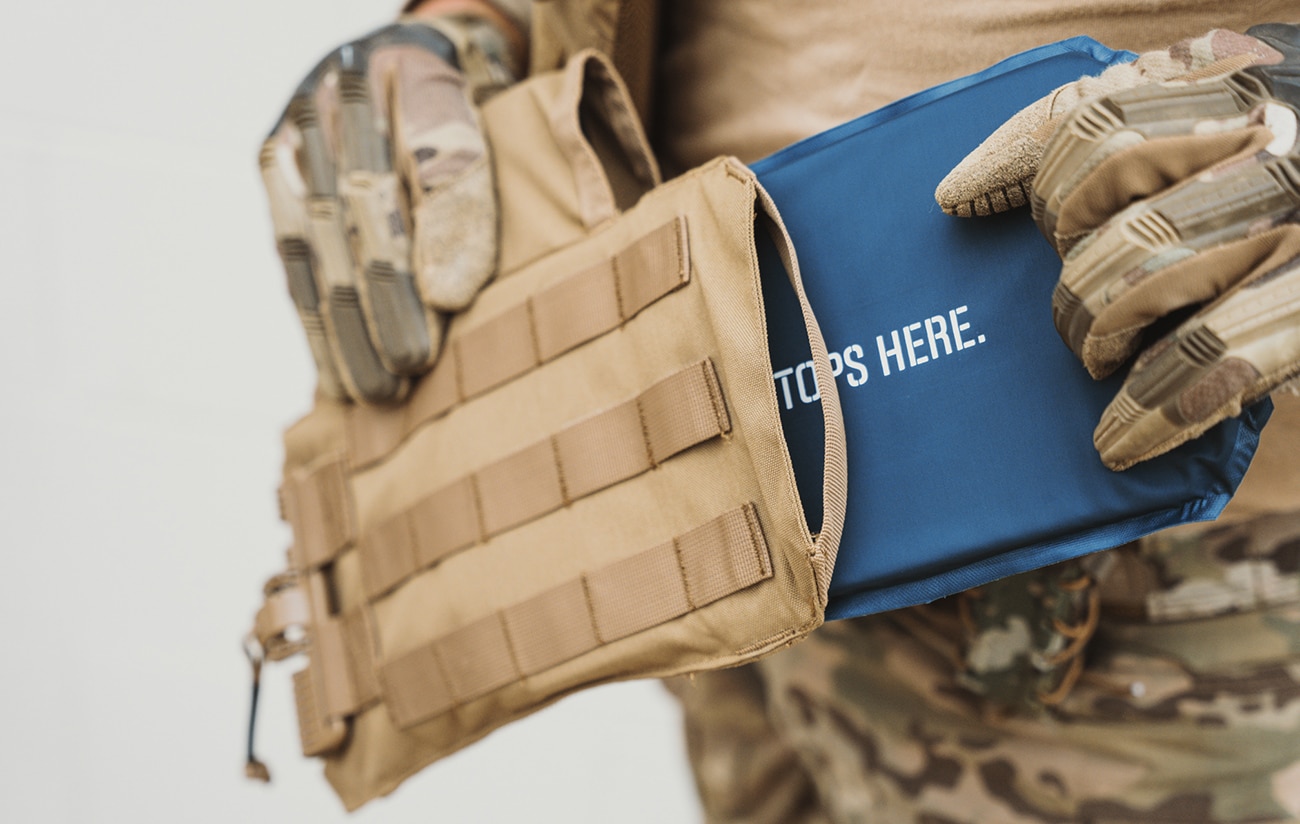 Side Armor Pockets
Introducing a key innovation in the QuadRelease 2.0: purpose-built side armor pockets thoughtfully integrated to elevate your defensive prowess. These dedicated compartments have been ingeniously designed to accommodate 6×6″ or 6×8″ side armor plates with ease, reinforcing your protective measures without imposing any limitations on your mobility.
Quadrelease 2.0 was designed to provide quality front, back, and side protection to those who wear bulletproof body armor; from private citizens to military, or tactical response law enforcement, and any who rely on body armor plate carriers to protect and serve.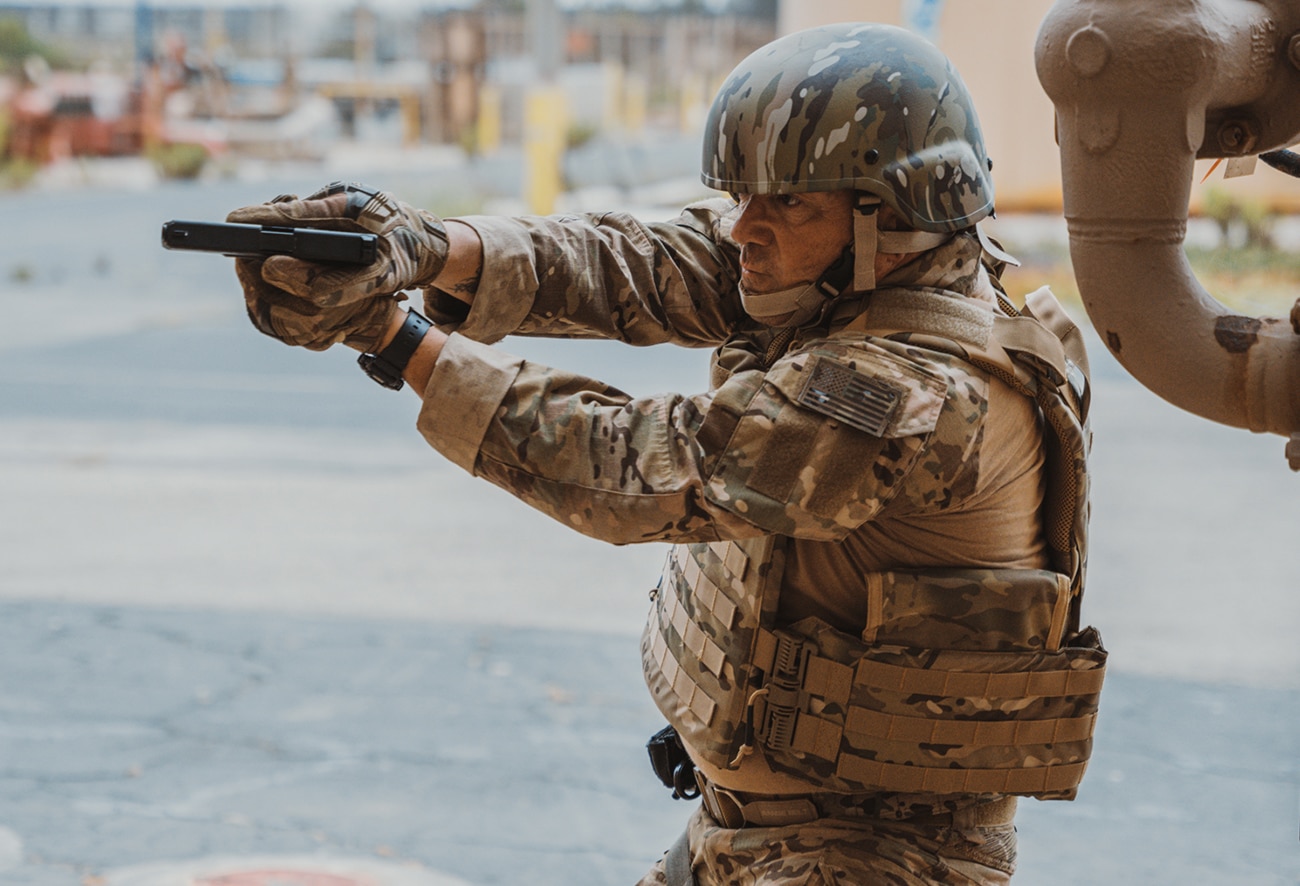 Quick-release buckles from Italy.
Designed and manufactured in Italy; the design-engineering capital of the world and the heart of Europe, the DUE EMME ™ Quadrelease Plate Carrier buckles allows the wearer to stay connected securely, and a fast release pull-of-the-tab system, in case emergency separation from your body armor plates is necessary.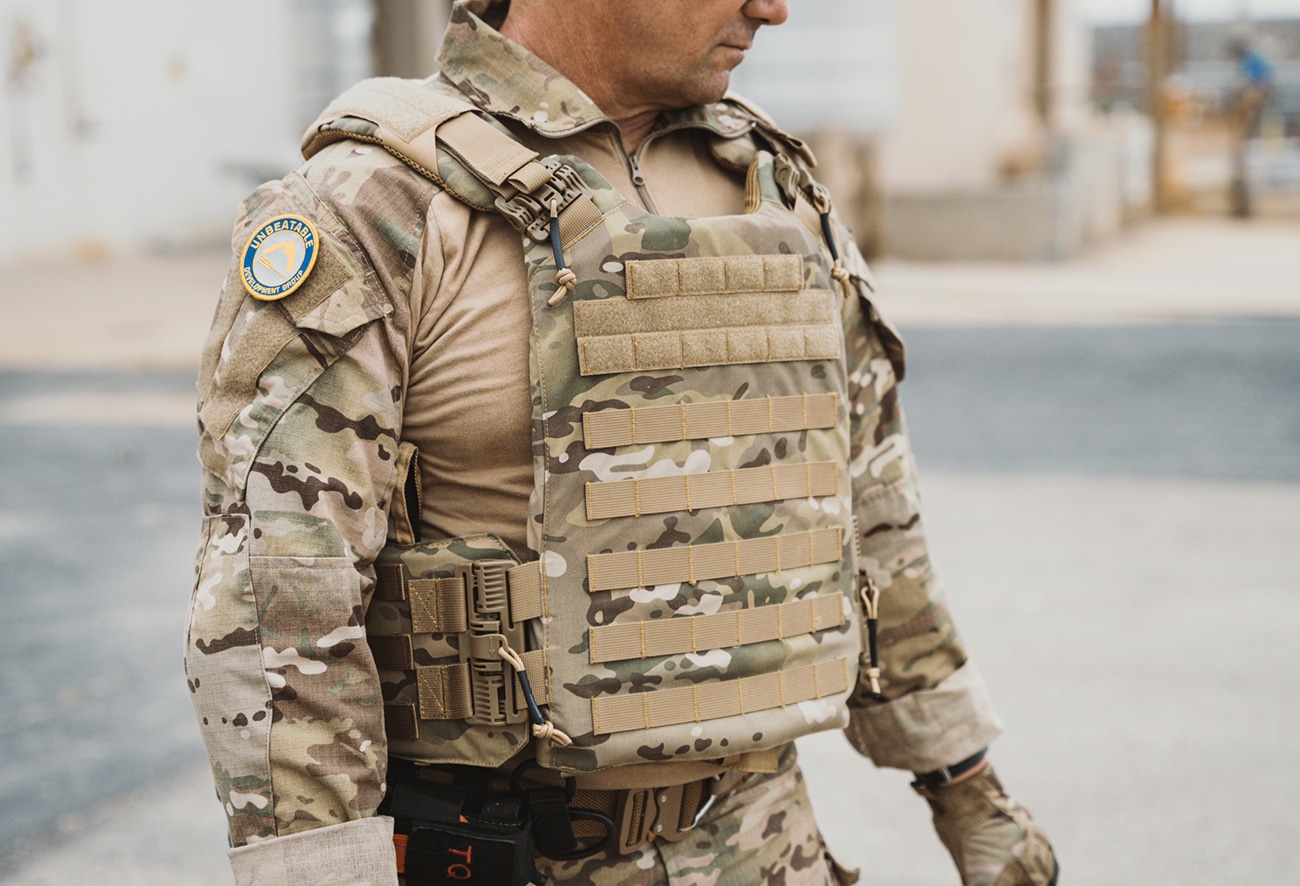 Molle Or LaserCut
Choose from tactical proven Laser Cut or the ever durable MOLLE pals webbing to attach multi-tools, knives, magazine pouches, and other tactical equipment.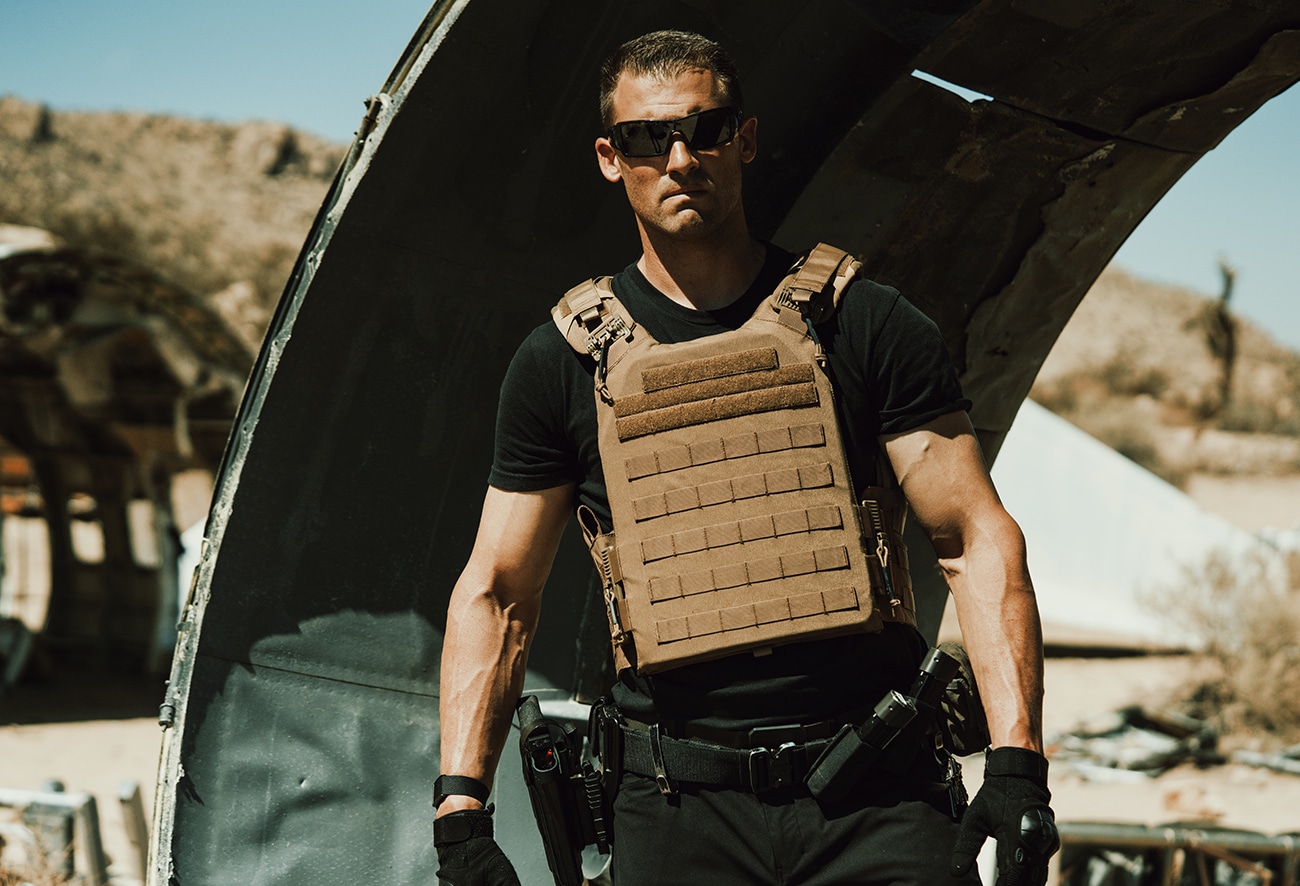 Now Available in Coyote Brown
You asked for it! Quad 2.0 is now available in coyote brown. Perfect blend in every environment. Choose coyote brown or one of other 4 available colors!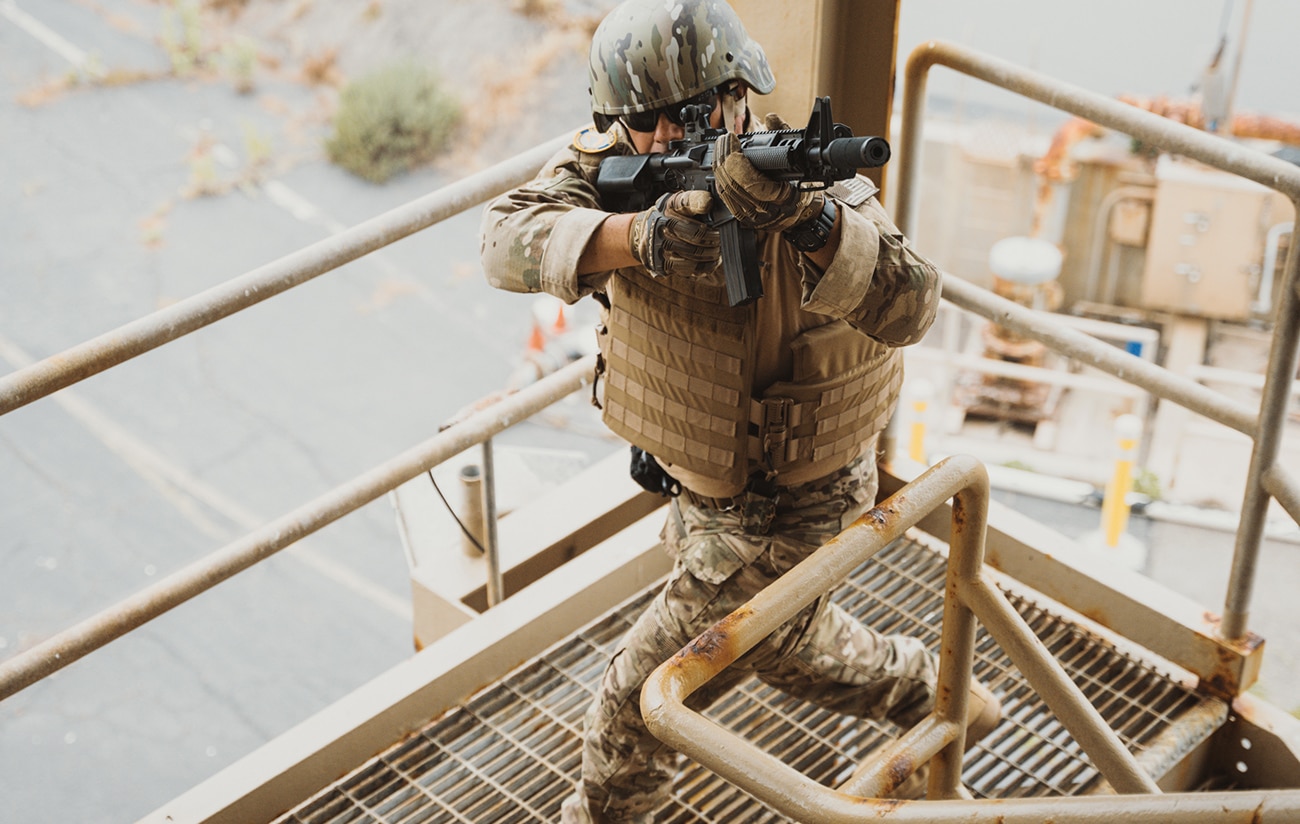 Quadrelease is durable
Rugged. Versatile. Durable Body Armor. Made out of high tensile Nylon fabric. Quadrelease Tactical Plate Carrier is designed as a plate carrier vest/body armor systems for life-saving protection and built to last.
The Quadrelease 360 Protection Plate Carrier armor systems has front, back, and side armor panel pockets. It is minimalist and versatile and equipped with quick- release buckles.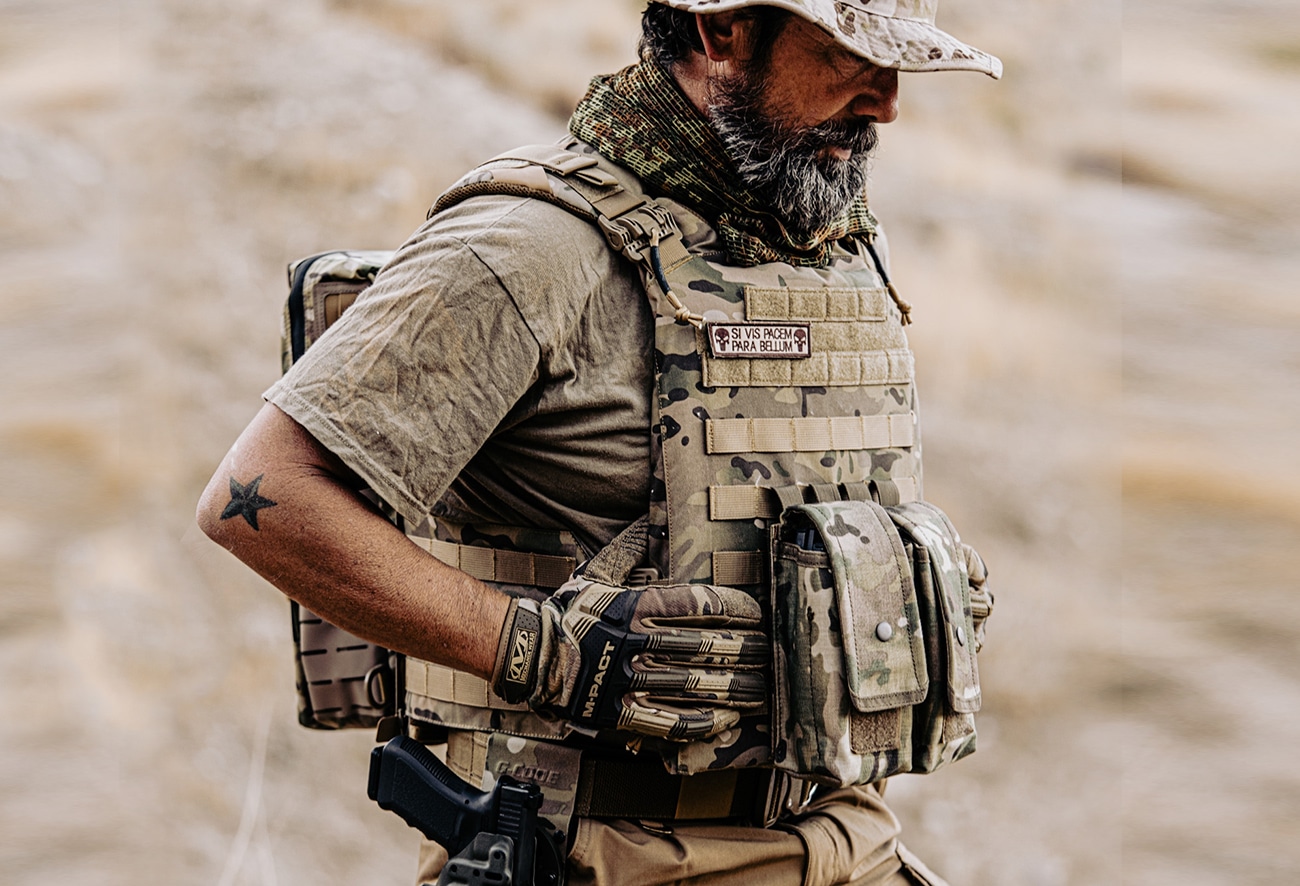 Reviews
Very lightweight and Excellent quality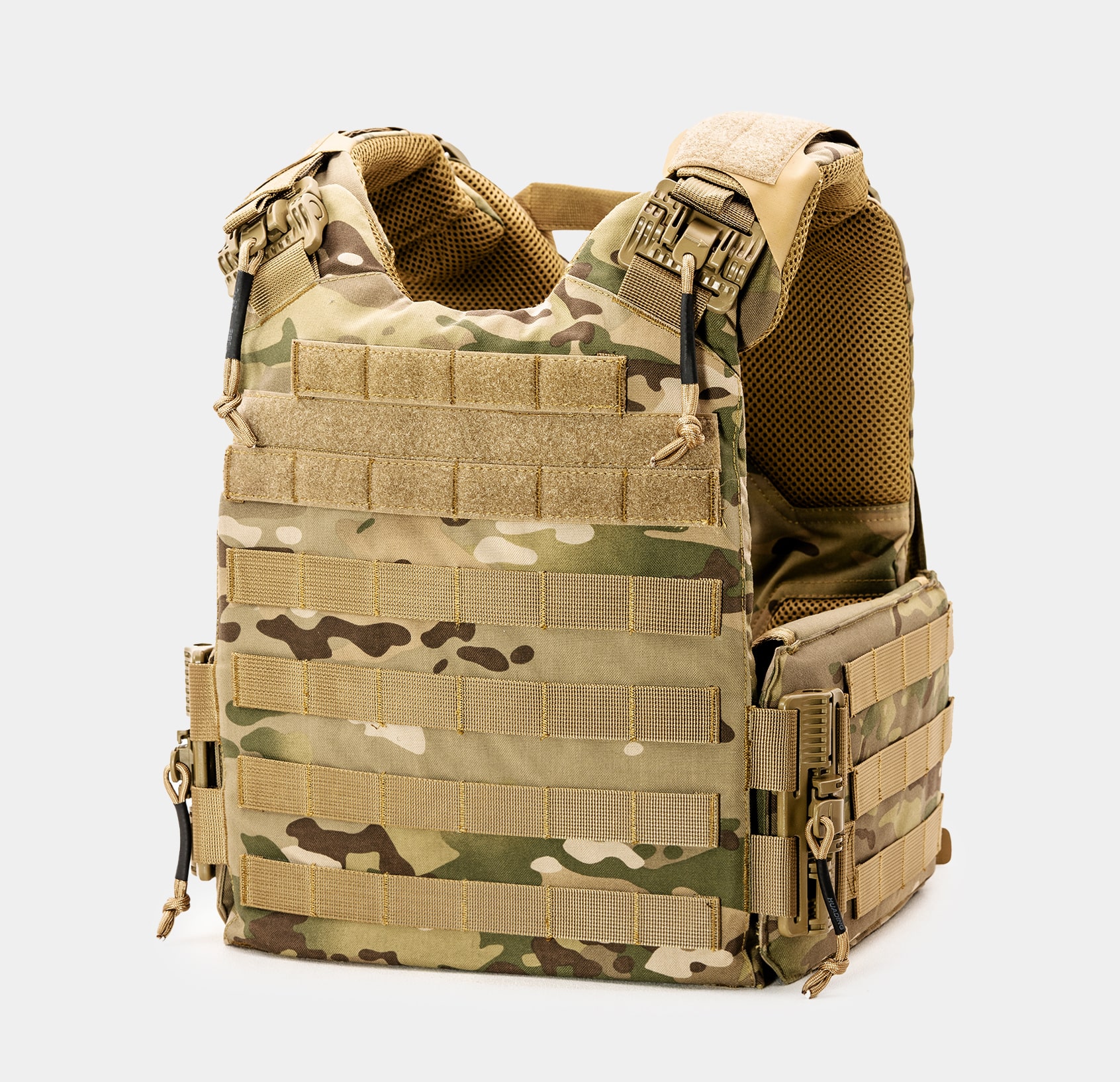 Quad Ultra 2.0 for 11×14″ Armor Plates
I have been using steel rifle plates from another competitor and a better quality plate carrier from a quality competitor. The plate carrier the rifle plate competitor offers is substandard so I always had to mix and match with my previous purchase for myself and my employees at the armed security company I own. After much research and shopping around I chose Ace Link Armor. The plates and side soft armor are very light. The Quadra Release carrier is excellent quality. I have been wearing it 7 nights a week for 2 weeks. The only draw back I have experienced is this: I am a large man. 6'4" and 280 lbs. The carrier I ordered although is a 2XL it is not quite large enough for me and fits a little too tight for my liking. I still have good movement as this vest and carrier are really active shooter ballistic vests, made to put on quickly and take off quickly. Overall I am pleased with my purchase. And would recommend this vest for someone who has a smaller chest and slimmer build. The 2XL sizing is deceiving.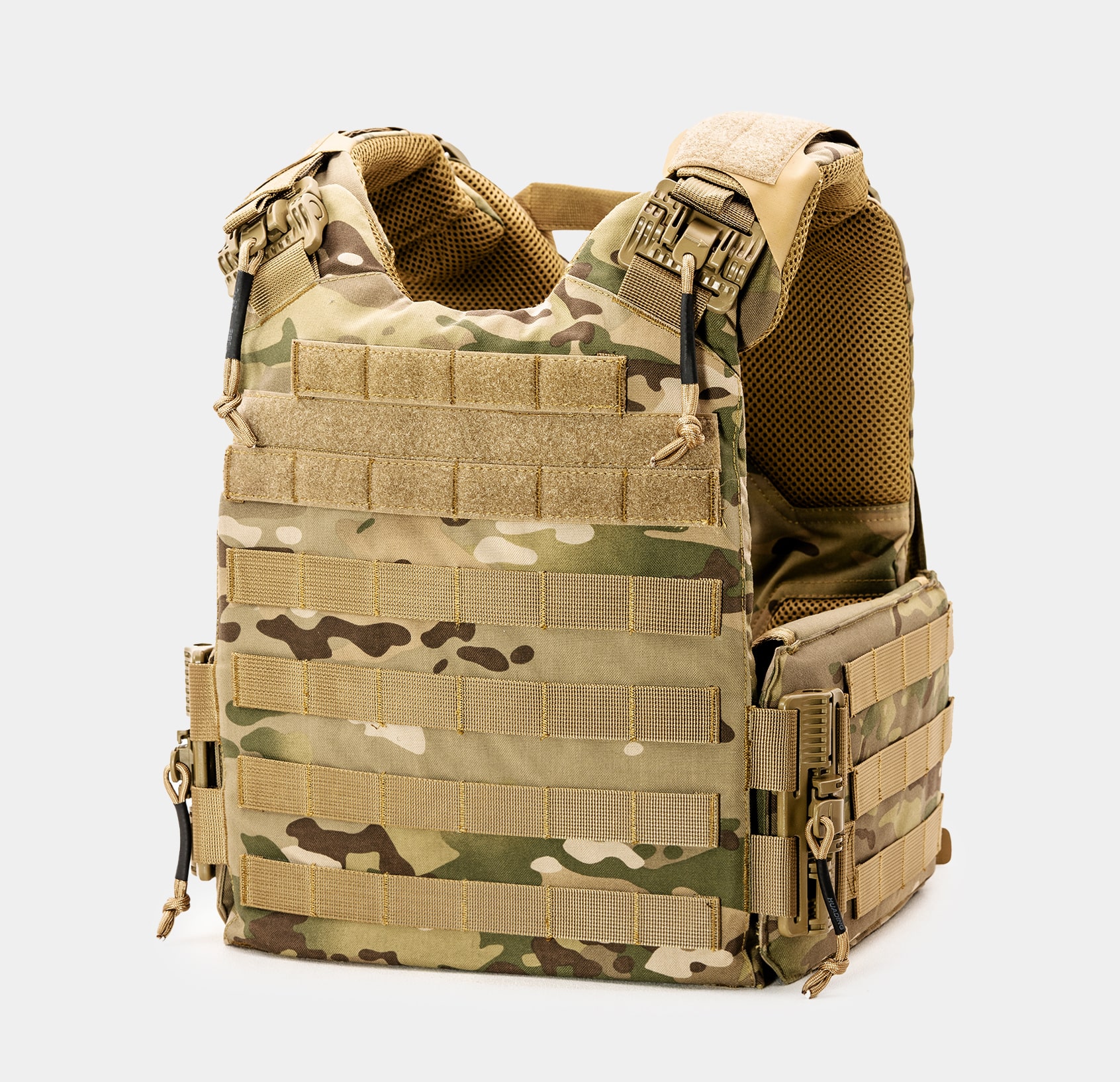 Quad Ultra 2.0 for 11×14″ Armor Plates
I purchased the Quadrelease Ultra bundle with the NIJ level III+ armor plates, and the NIJ level III side panels. The plate carrier is top notch. It is well built, easily adjusted, well vented, and has padding strategically placed making it comfortable for all day wear. The buckles snap together easily, and feel secure. The armor plates are truly light weight (much lighter than AR500 / AR550 steel), and well molded to the contours of the chest and back so that sitting or riding in a vehicle is very comfortable. The side panels are flexible, and provide a snug fit to the plate carrier. Overall, this armor is very comfortable, rugged, and extremely well designed. I am extremely happy with my purchase.
Professional Use, probably single best plate carrier, PERIOD!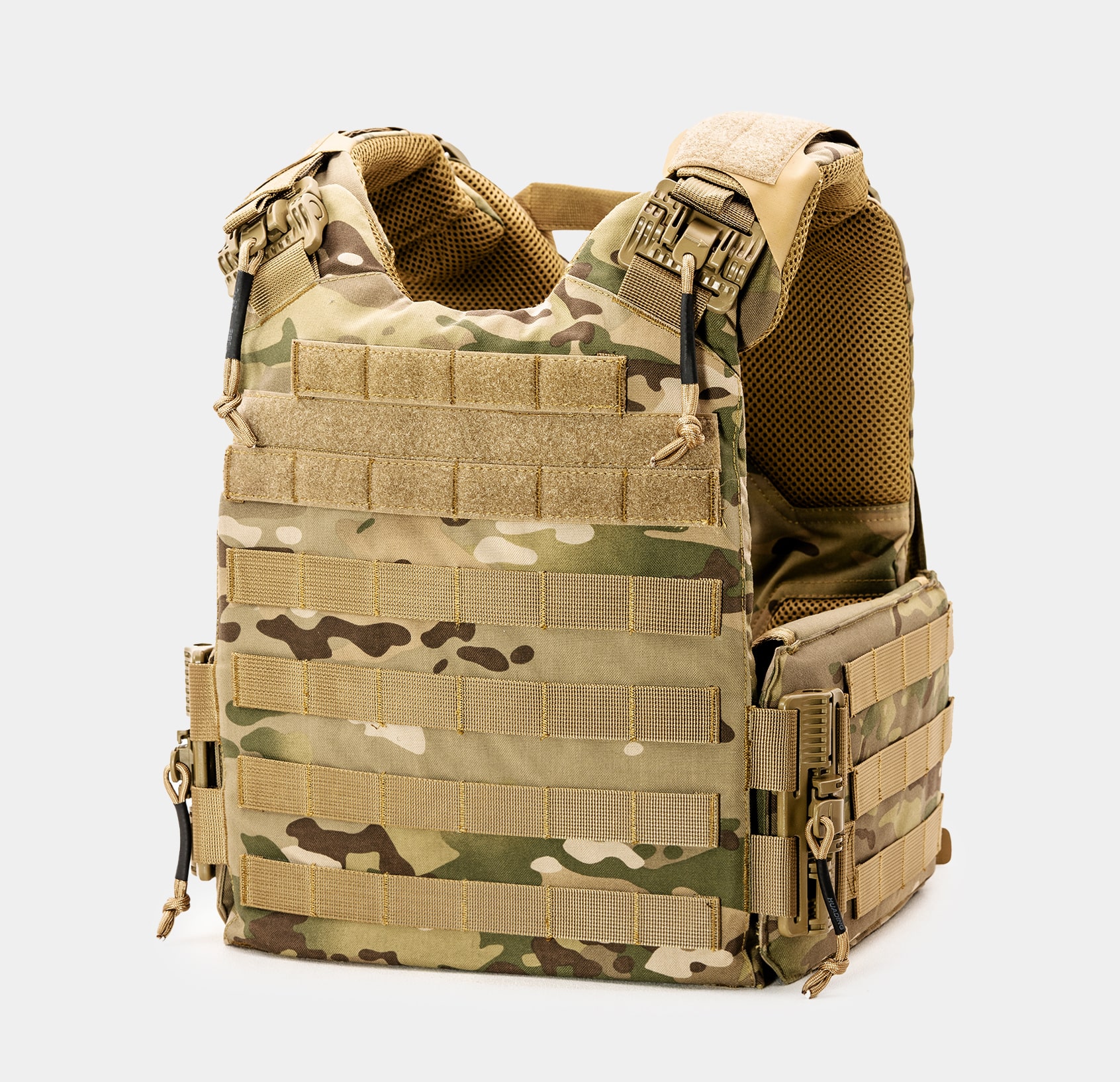 Quad Ultra 2.0 for 11×14″ Armor Plates
Wore it all day for the first time at a full range day replacing standard IOTV. Most other plate carriers lack quick release feature, important when working around water. (I'm in a bridge and boat unit). Very comfortable, fits 11×14 series plates like a glove. Only initial issue was that the cummerbund and shoulders initially included were too large to fit without a little combat duct tape work. Ace Link corrected this issue and has top notch customer service. Comfy all day for the professional or survivalist. You will not be disappointed.
April 29, 2022
Phillip M.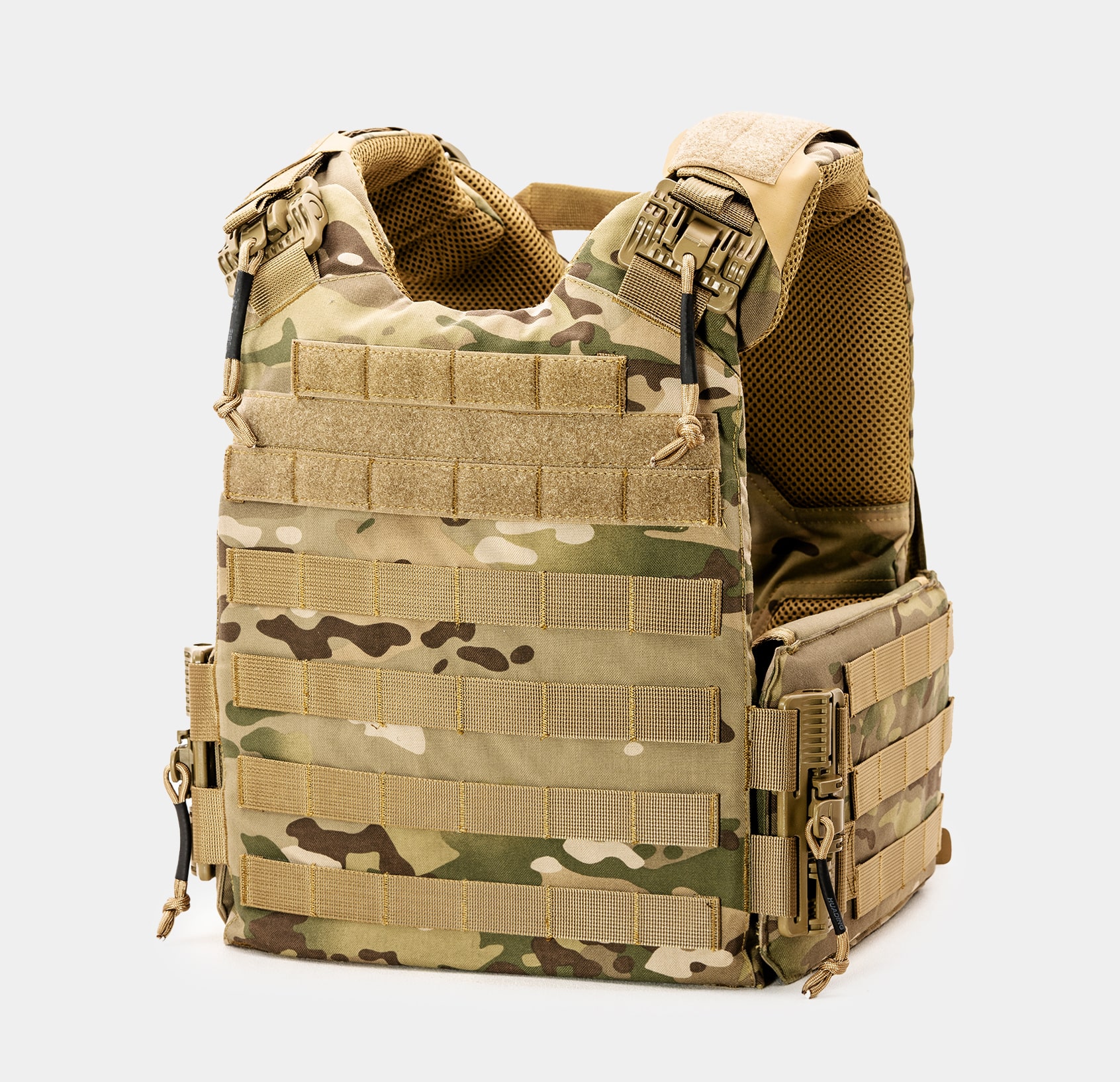 Quad Ultra 2.0 for 11×14″ Armor Plates
When I was searching for a plate carrier and plates I was kinda hesitant at first, I wasn't sure if I would've like the plate carrier but once It arrived i was super happy, the plate carrier looks good and feels good, I'm really glad I went with this company, thanks guys!
August 30, 2021
Auston G.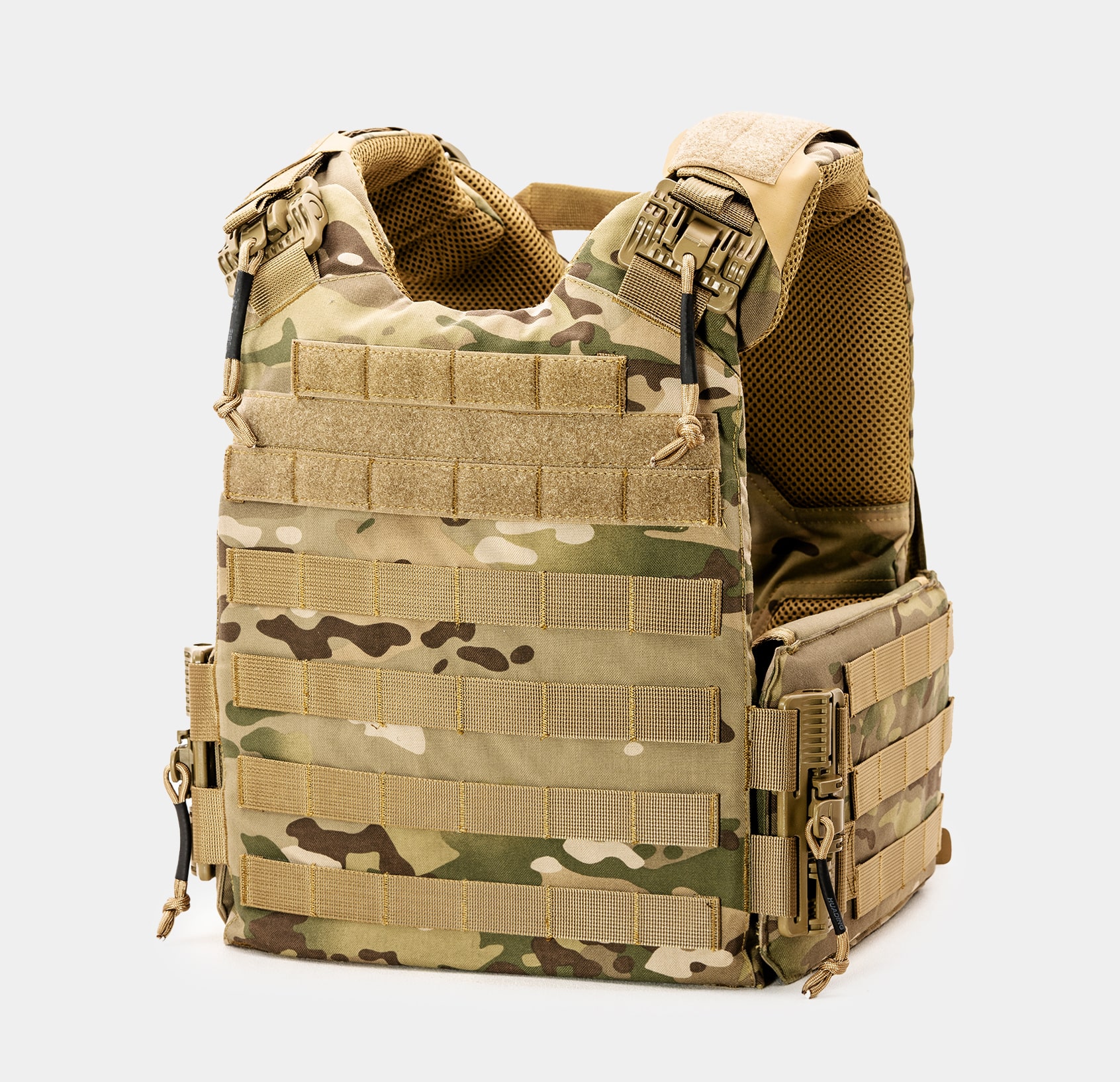 Quad Ultra 2.0 for 11×14″ Armor Plates
This plate carrier is easy to put on and takeoff. I love how easy it is to take off. This new way of attaching and detaching your plate carrier is the way of the future. I've worn several different plate carriers but this one is head and shoulders above the rest.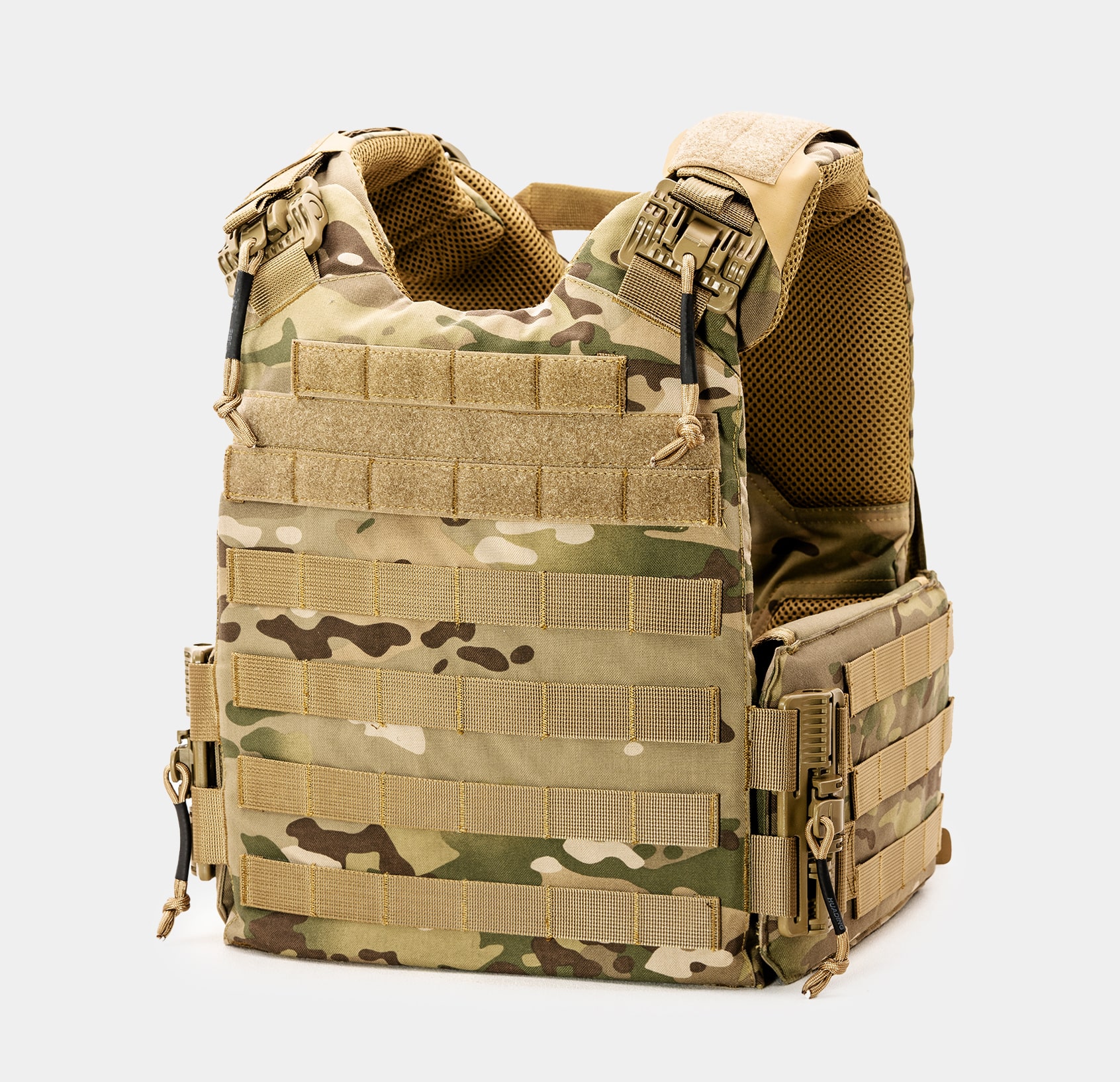 Quad Ultra 2.0 for 11×14″ Armor Plates
I love it!! Spent the last few days wearing it.even got a couple work outs in while wearing it.way more comfortable than I would have imagined.even running with two 10lb plates.ace link armor is most definitely the way to go !!
December 30, 2021
Stephen H.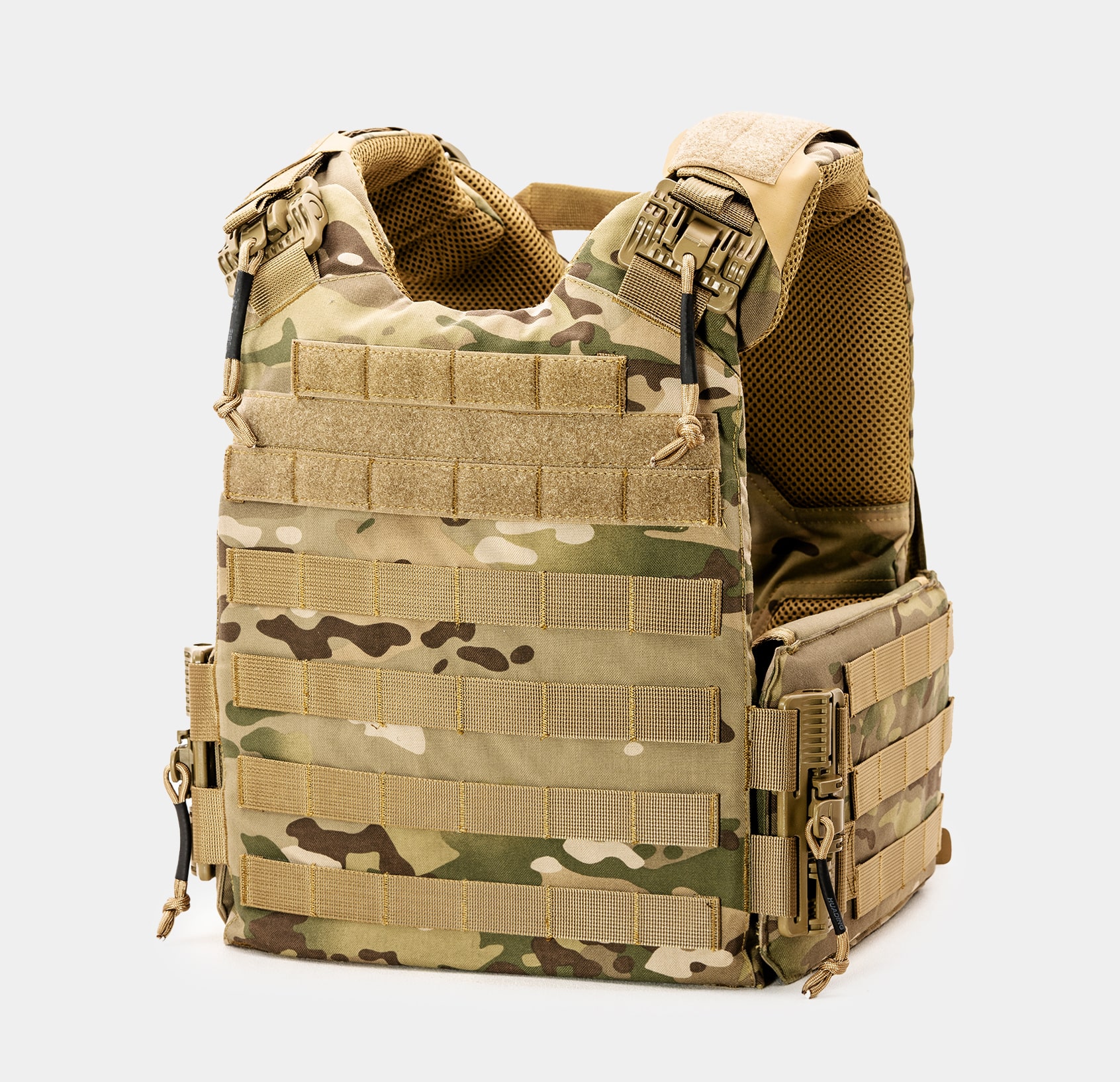 Quad Ultra 2.0 for 11×14″ Armor Plates
The customer service is amazing the staff actually personally deliver my vest to my house same day and the product is amazing very light ver comfortable and great protection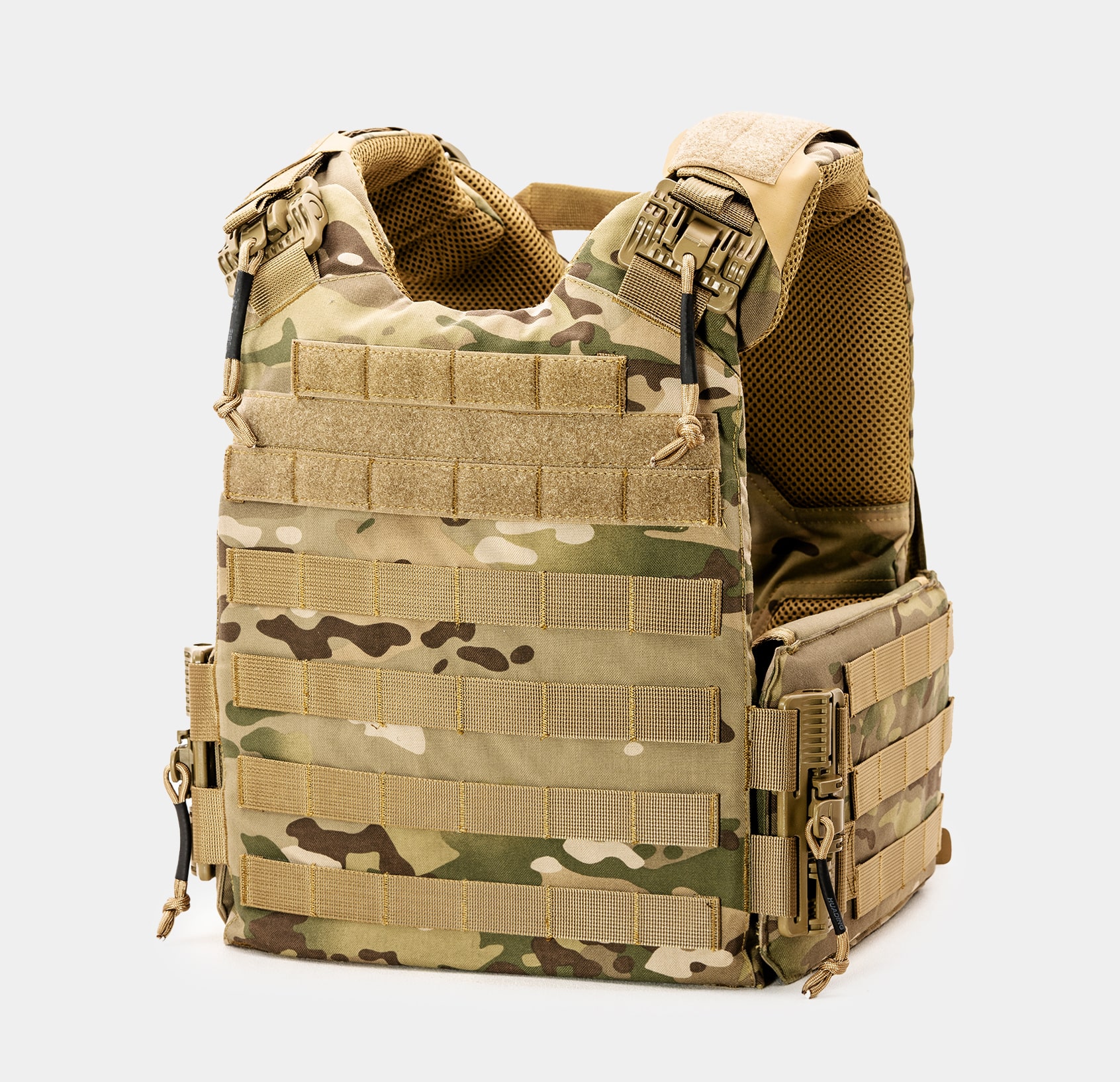 Quad Ultra 2.0 for 11×14″ Armor Plates
High Quality …… Fits Good , worth every penny,nickel ,and dime . Glad I ran into it because I was about to choose one from a different manufacturer. Real Satisfied.
April 19, 2022
Michael J.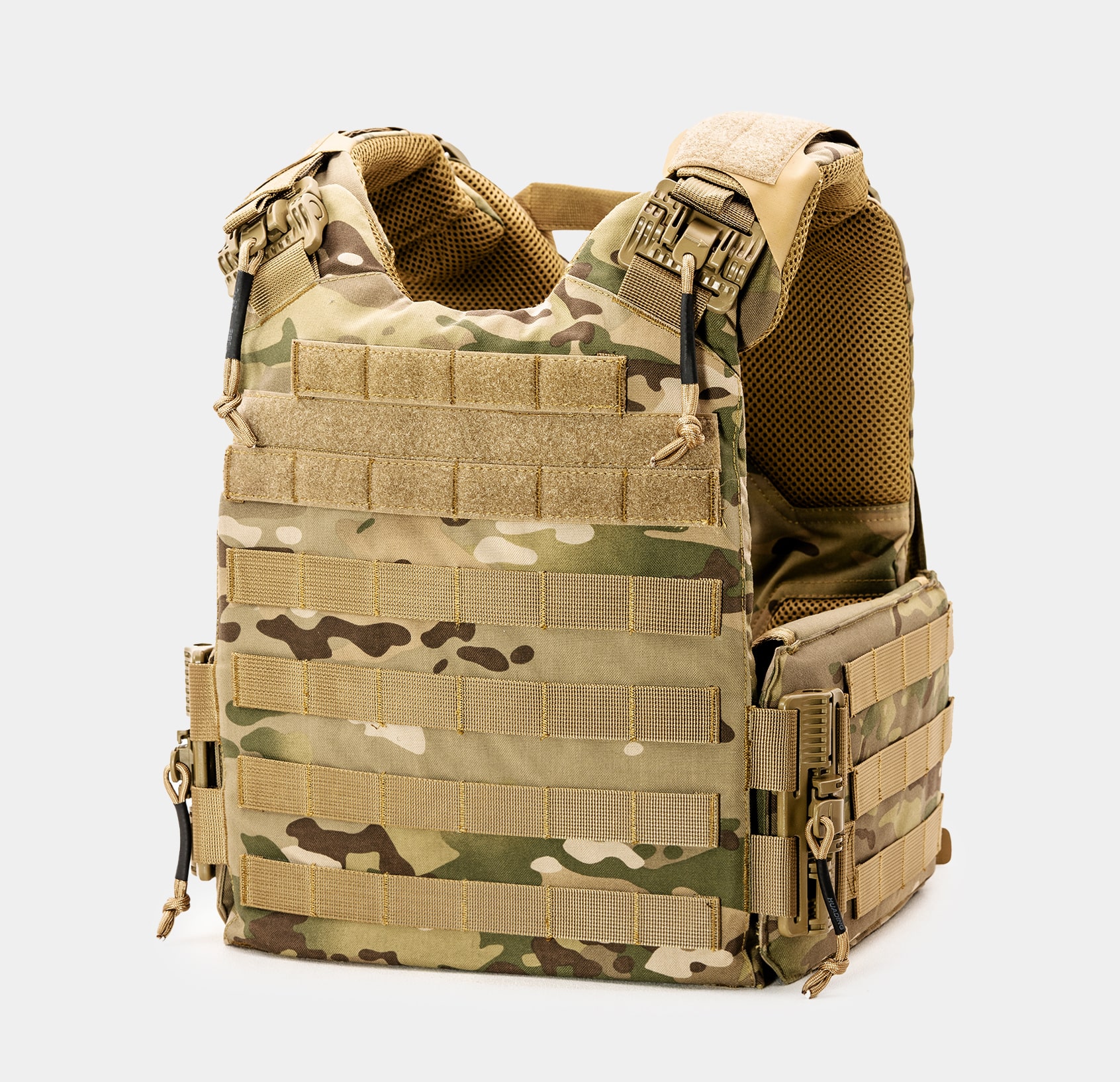 Quad Ultra 2.0 for 11×14″ Armor Plates
This combination was a perfect fit. Comfort and security all in one. The set up is lightweight and you won't hesitate to throw on your body armor. I highly recommend.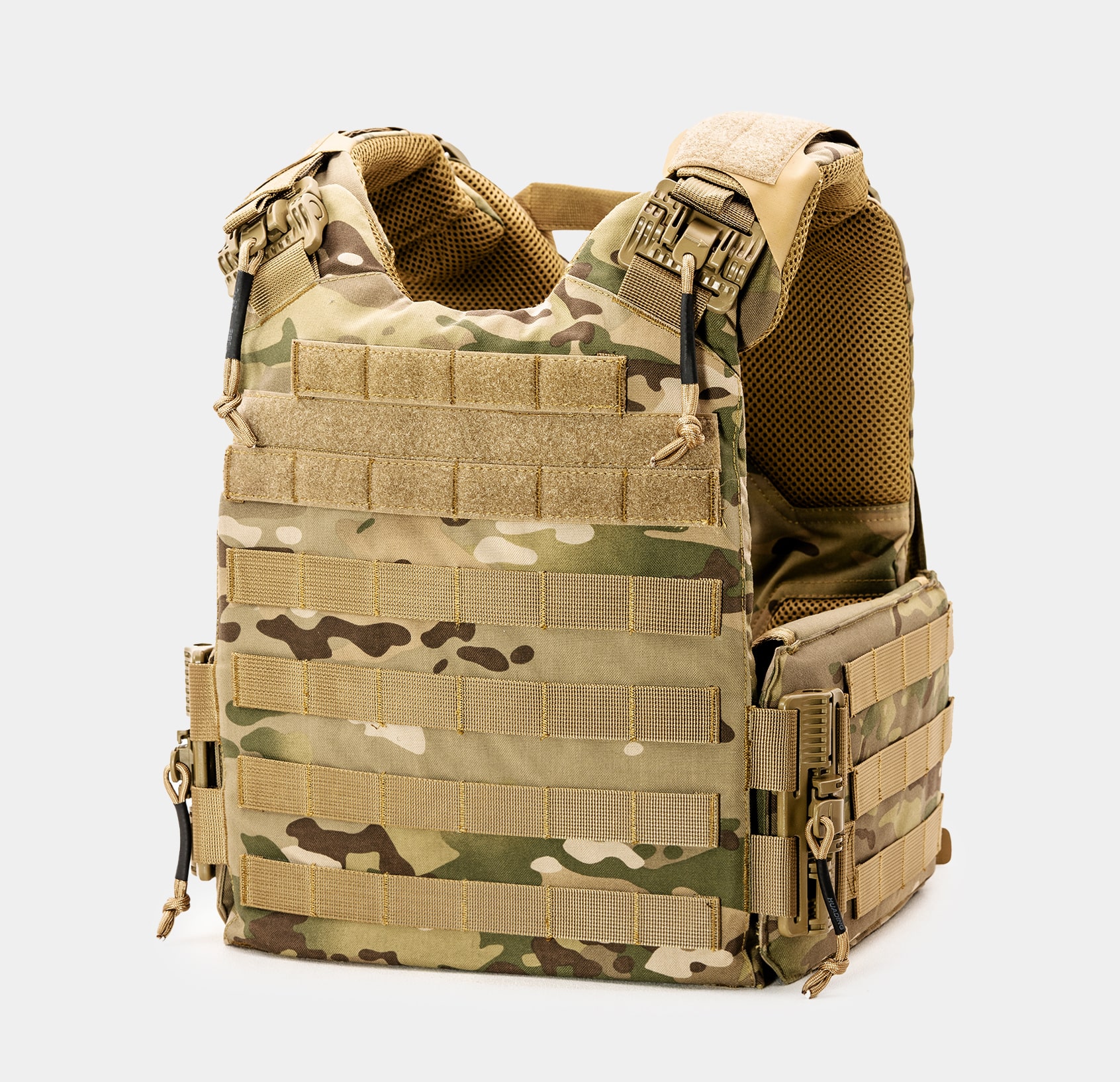 Quad Ultra 2.0 for 11×14″ Armor Plates
After received the plate carrier i weight it without placed and it is beyond lite, even with my 3plus steal frag lock and trauma plates in it was incredibly lite.
February 15, 2022
Yuri W.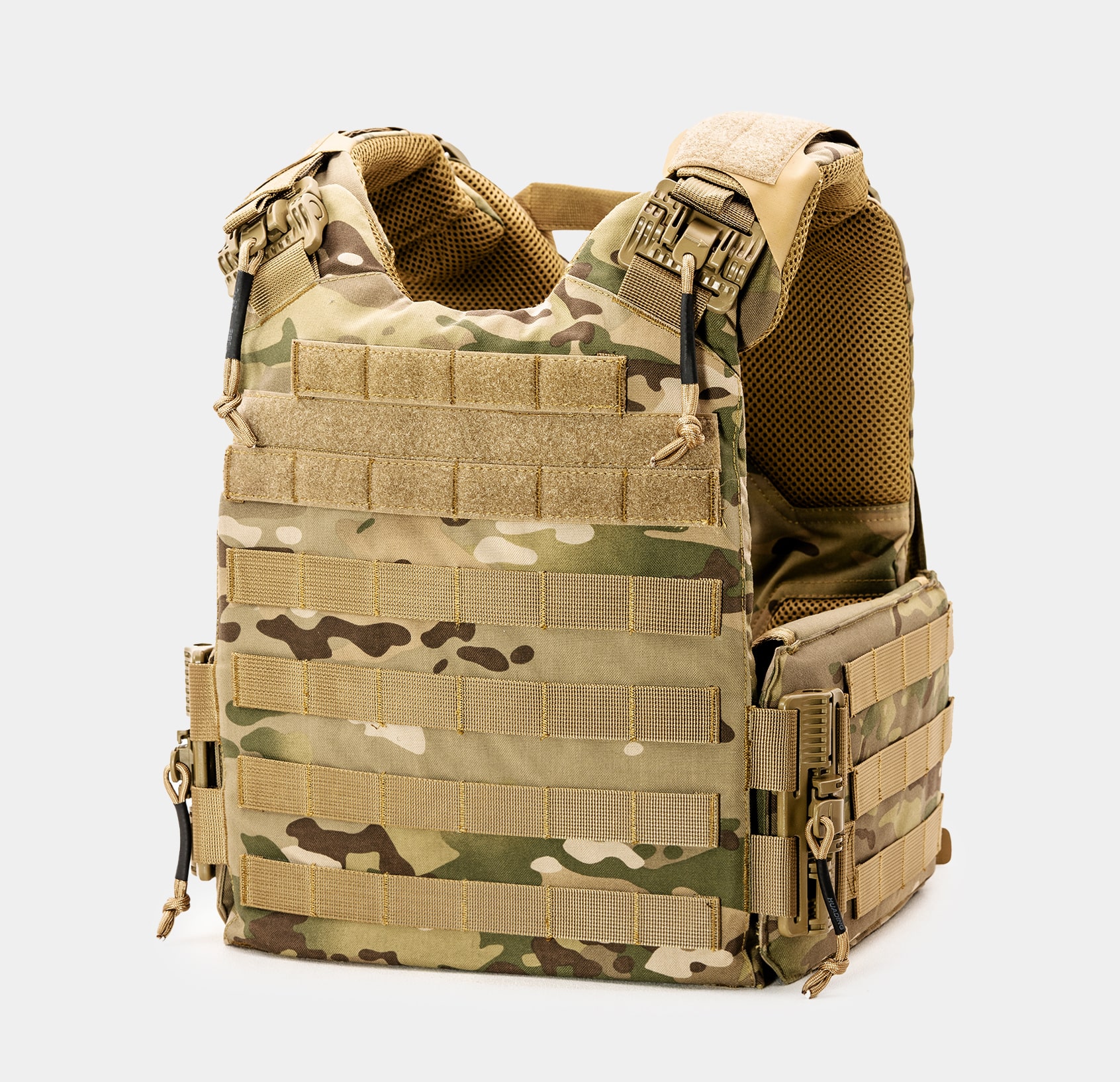 Quad Ultra 2.0 for 11×14″ Armor Plates
This is my second one I put together and prefer the features on this one the best even with doing additional features which this one had them without modifying.
December 6, 2022
Christopher H.
Quad Ultra Plus 11×14 Plates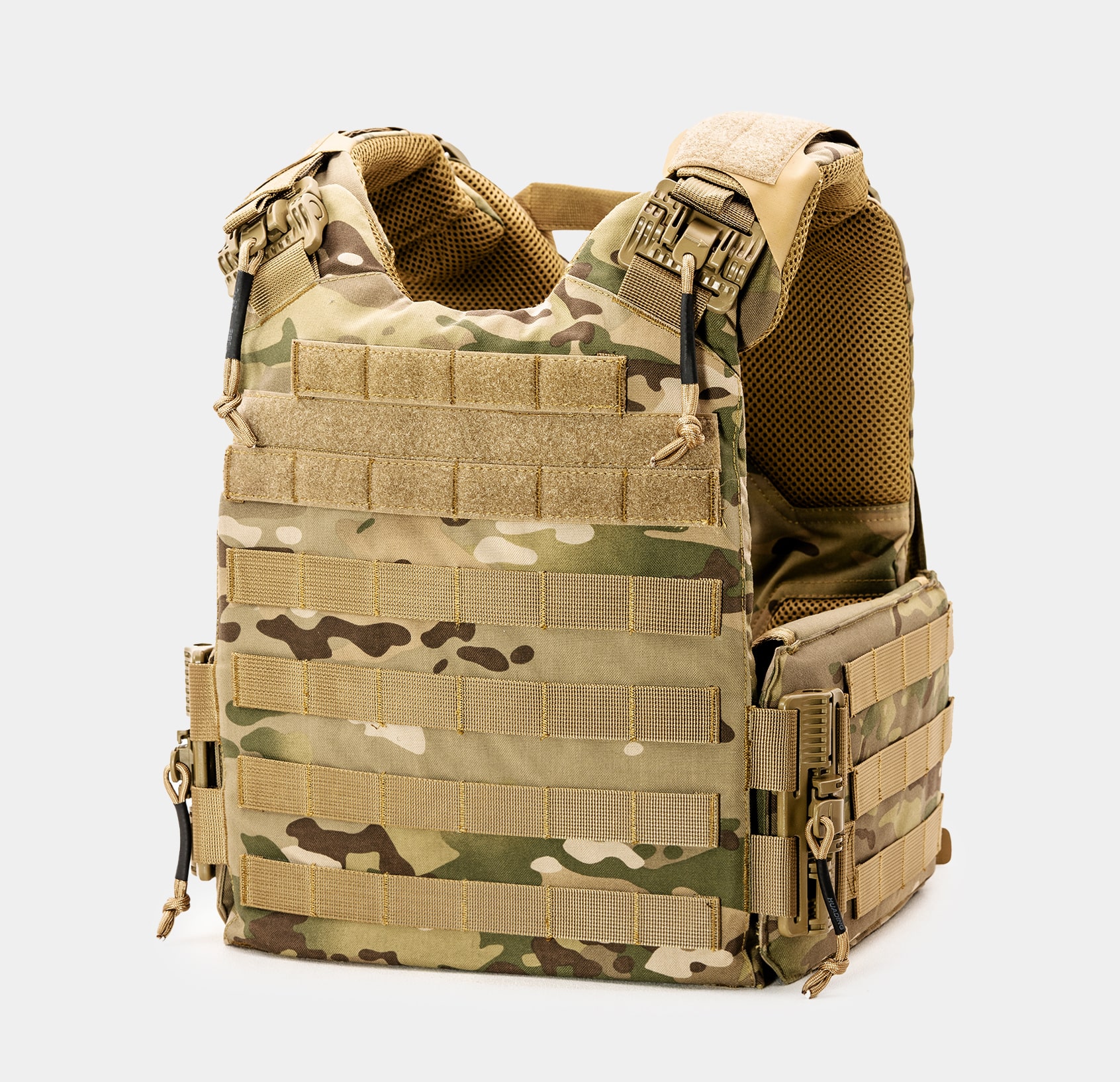 Quad Ultra 2.0 for 11×14″ Armor Plates
The carrier fits good on my large stomach area. It is light and comfortable even with plates. Getting in and out is a breeze!!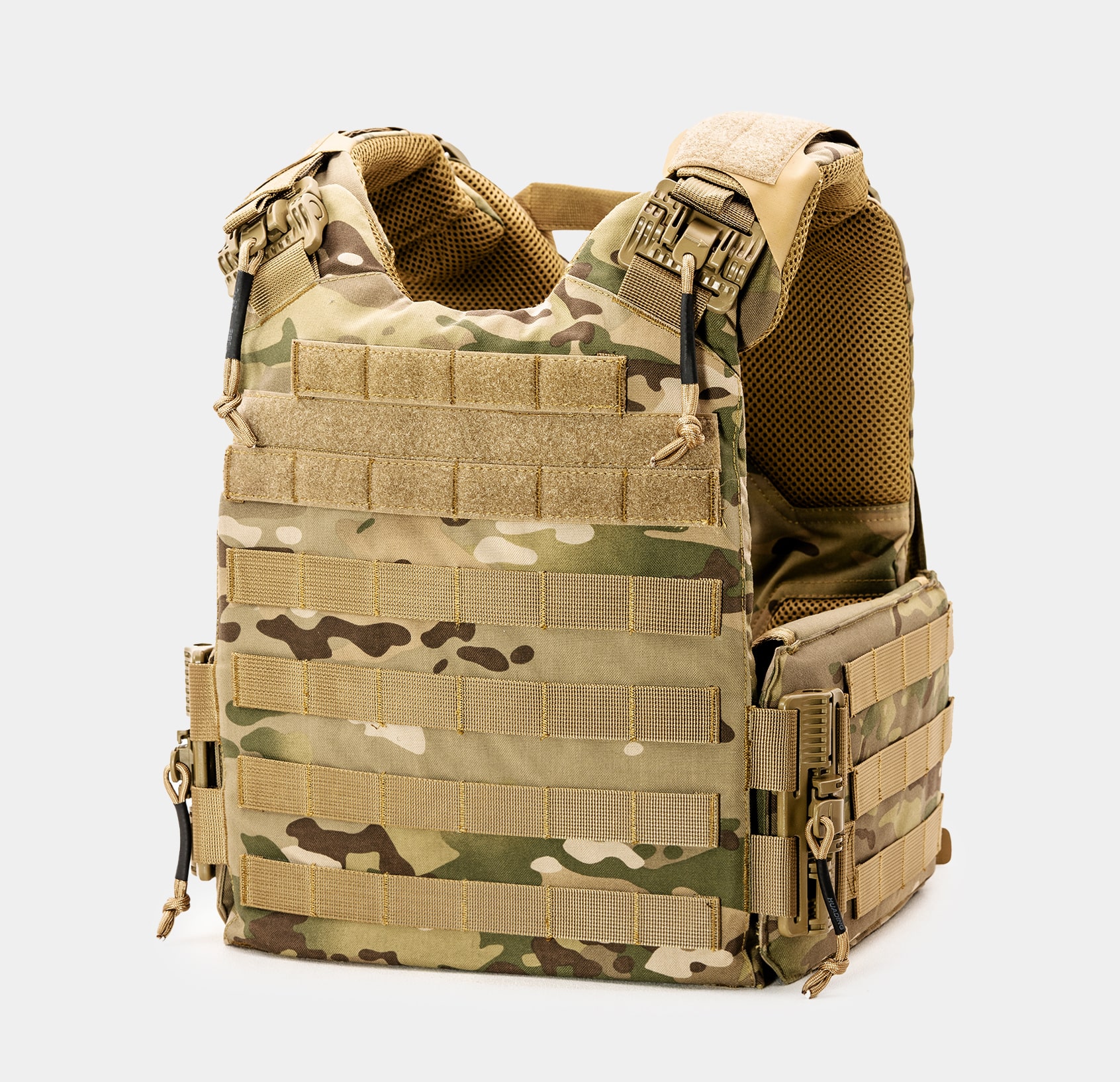 Quad Ultra 2.0 for 11×14″ Armor Plates
The vest is very comfortable and the plates are pretty lightweight for what they can handle
September 17, 2021
David V.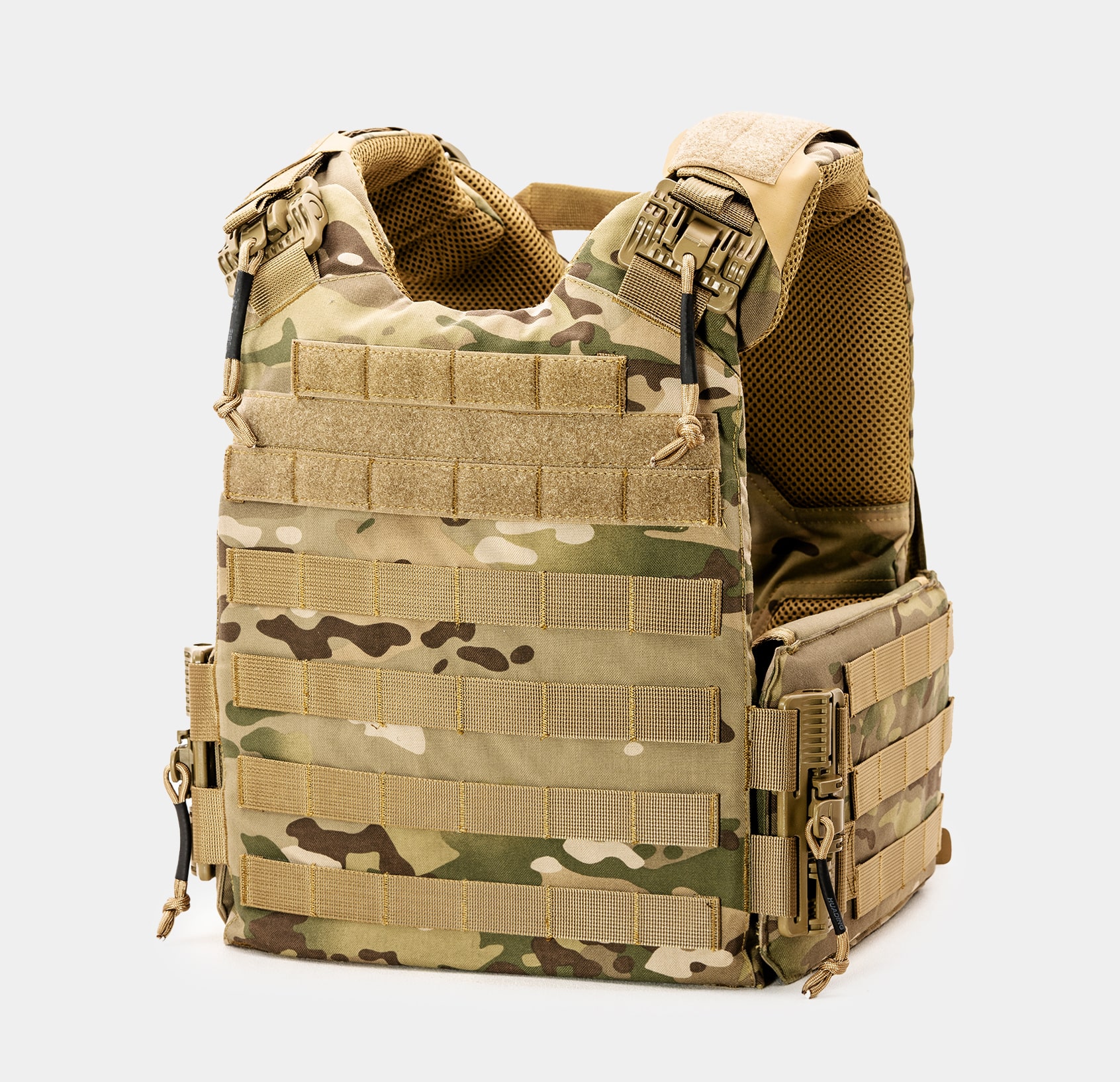 Quad Ultra 2.0 for 11×14″ Armor Plates
extremely comfortable and fast shipping 🙂 i recommend Ultra if your are a bigger guy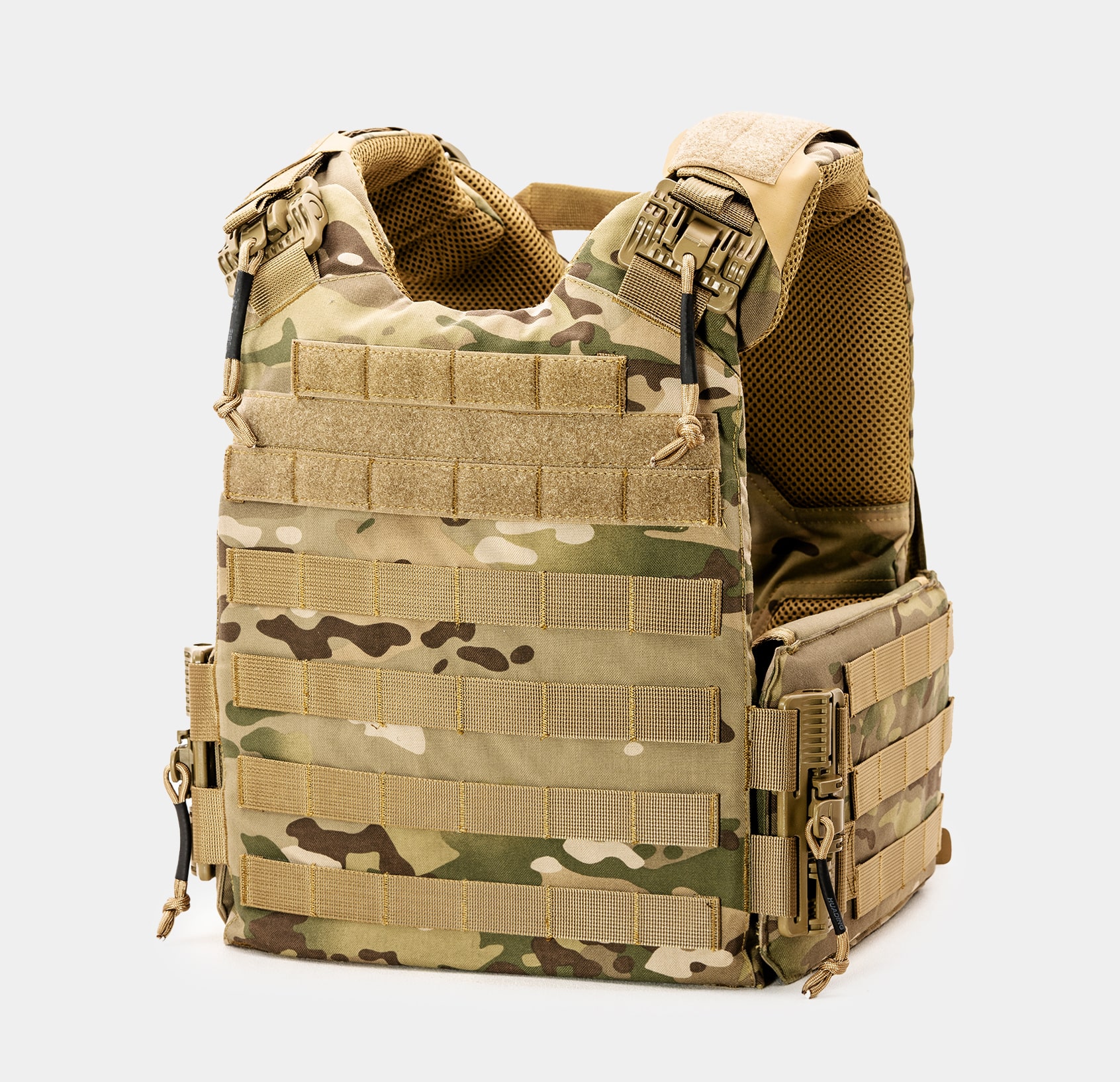 Quad Ultra 2.0 for 11×14″ Armor Plates
Most comfortable and lightest PE plates I've ever worn! Highly recommended!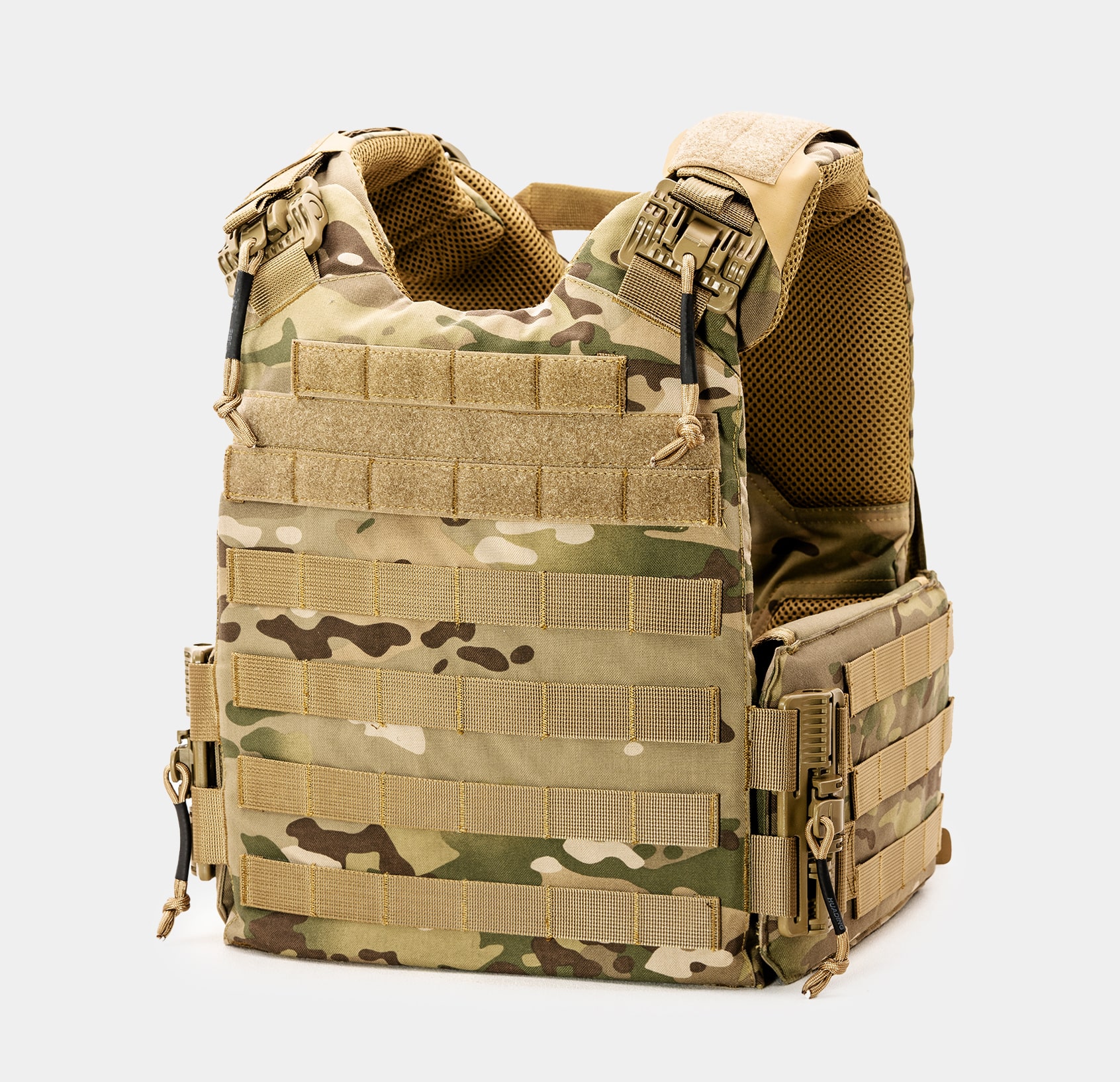 Quad Ultra 2.0 for 11×14″ Armor Plates
Easy in and out of carrier even with plates