React Plate Carrier with Plates Level 3 Body Armor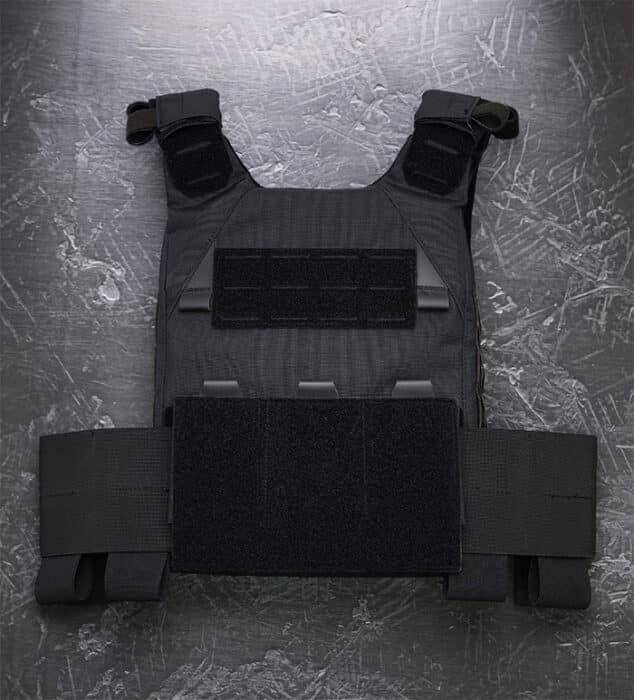 The React Plate Carrier was designed with input from law enforcement officers and soldiers who have worn our carriers in combat zones around the world. It's made of ultra-light materials that are comfortable enough to wear all day long without sacrificing protection.
This plate carrier features an internal cummerbund system that keeps your armor securely in place while allowing maximum airflow throughout the vest. You can also adjust it using just one hand so you don't need help from another person when it comes time to put it on or take it off quickly during an emergency situation.
Material: durable 500D Nylon Cordura fabric.
Armor Pockets: Standard 10×12" SAPI sized Armor Plate compatibility.
4-point-adjustment: shoulder straps and cummerbund.
Mount your gear: Two wear-resistant Quick Attach Surface Mount Buckles
Triple Mag Pouche Included: Velcro Triple AR Magazine Pouch included
Compatible with Skeletac PC's Kangaroo Pouch panels and inserts.
Elastic cummerbund with AR mag pouches
Multi size cummerbunds available for wide-array of body sizes and torso lengths
Our level 3 rifle plates have been successfully tested and can stop multiple hits from rifle rounds up to 7.62 FMJ (M80 US ROUND) and .308 caliber. Made from ultralight polyethylene material, you can be rest assured it will stop the threat dead in its tracks. Whether that be getting in and out of your patrol car, standing guard at a facility, or delivering mail in a high crime area, you can rest easy knowing your protected by our Ace Link Armor.