-40%
Enhancer Vest
Anti-Stab
LEVEL IIIA + STAB1 BULLETPROOF VEST MULTI-THREAT PROTECTION
$587.00
or 4 interest-free payments of
$88.05
with
ⓘ
Protection
NIJ.06 IIIA Bulletproof Vest stops multiple rounds of handgun threats (up to .44 Mag)
Stab Proof
Spike and Edge threats of strike energy up to 36 J (NIJ 0115.00)
Air circulation
Soft but durable Polycotton fabric with mesh fabric for air circulation
Coverage
Maximum concealment and side overlap for optimal protection area coverage
Flexible
Available with Aramid Flexcore™ Panels – Ultralight, super thin and extremely flexible IIIA panels.
Made in USA
Body Armor MADE IN USA
Bullet and Stab Proof Vest Level IIIA "Enhancer" Level 3A
ENHANCER LEVEL IIIA Bullet and Stab Proof VEST
BALLISTIC PROTECTION WILL STOP MULTIPLE ROUNDS OF VARIOUS HANDGUN THREATS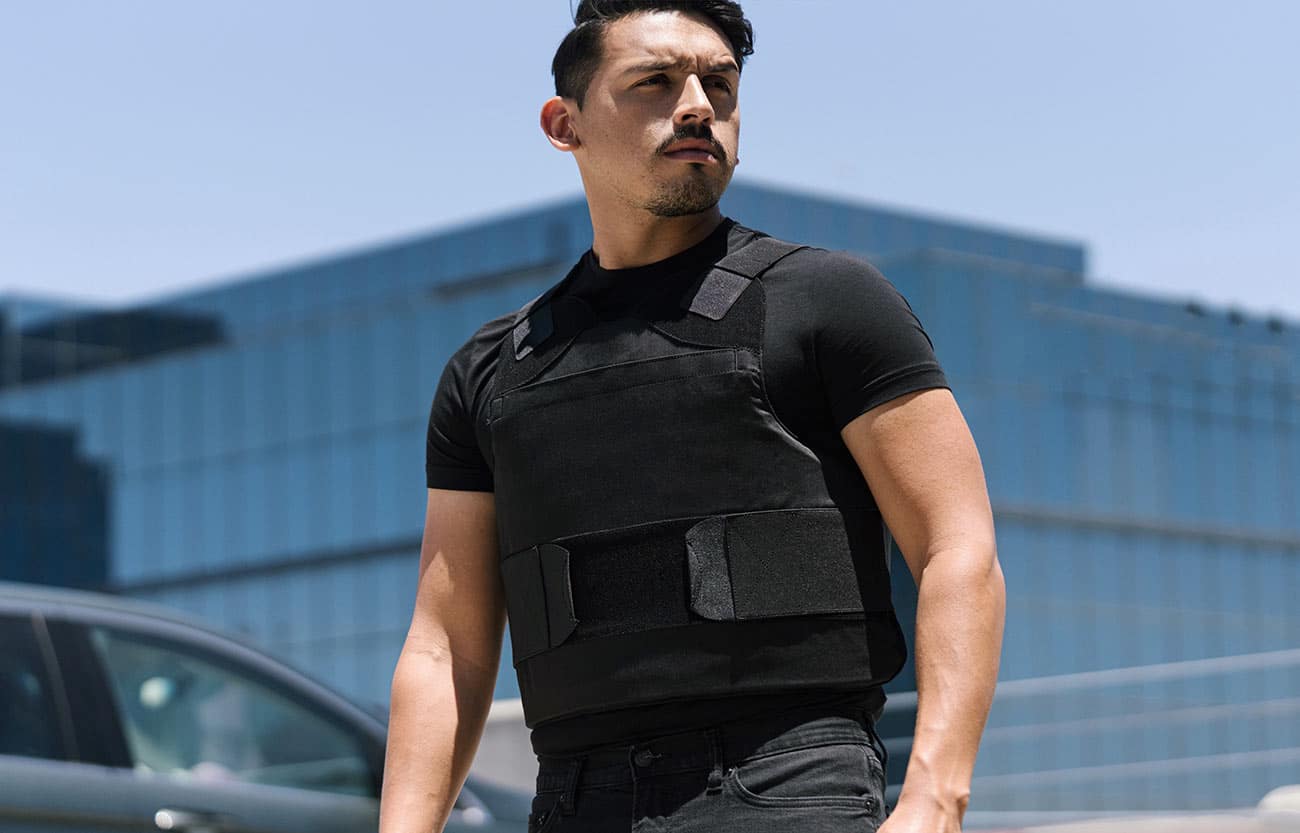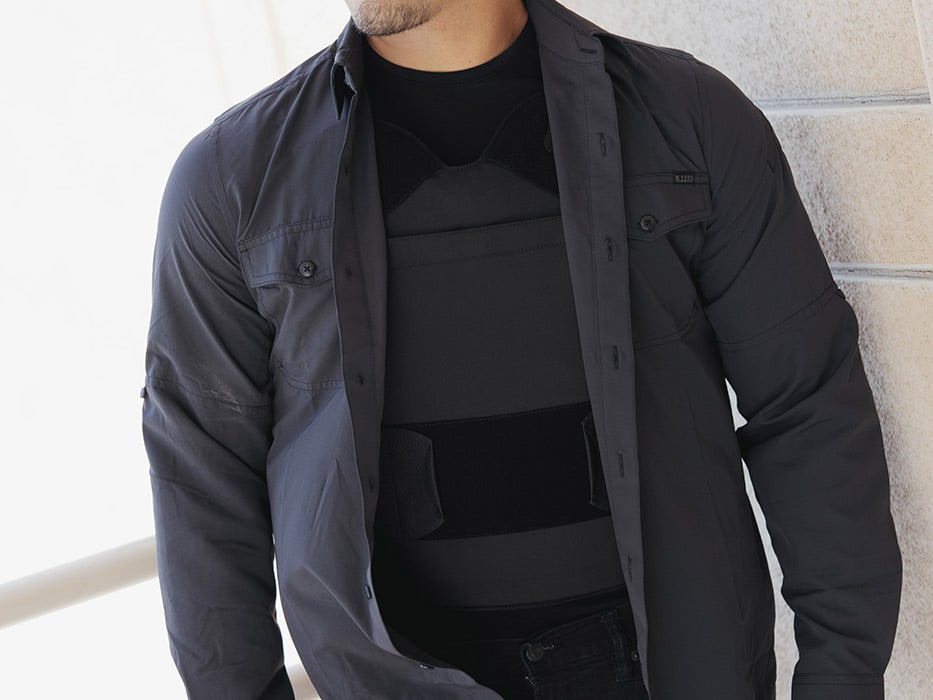 Main features:
Maximum Concealment and Optimal Protection Coverage.
Side Overlap for wrap-around 360º protection.
Durable but soft polycotton fabric.
Inner Mesh provides breathability and increases air flow between the vest and your body.
Ergonomical Design for Freedom of Movement
4 Points Full Adjustment by Waist and Shoulder Straps.
Trauma plate pocket integrated.
ARMOR OPTIONS:
Regular Aramid – NIJ.06 IIIA – Lightweight and Indestructible Ballistic Panels
Aramid Flexcore™ – NIJ.06 IIIA – Ultralight, super-thin and extremely flexible Ballistic Panels
Features
BODY ARMOR MADE IN USA
BEST FOR YOUR WORK
Ace Link Armor Enhancer Body Armor provides comprehensive ballistic protection to ensure the wearer is safe when he needs it the most. NIJ.06 IIIA structure will stop multiple rounds of various handgun threats (up to .44 magnum).
A cooling mesh which resists the growth of bacteria, mold, and mildew while keeps the wearer cool and comfortable by effective heat dissipation.
Spectre bulletproof vest has been designed to provide perfect and unnoticeable protection whether worn under clothing or over top.
LEVEL IIIA PROTECTION
STOPS MULTIPLE .44 MAGNUM ROUNDS
WEATHERPROOF COVER
WARRANTY
8 YEAR WARRANTY ON ARMOR PANELS AND 2 YEARS ON OUTER CARRIER
STAB-PROOF PROTECTION
PROVIDES ANTI-STAB PROTECTION IN ADDITION TO BULLETPROOF FEATURE
Key Features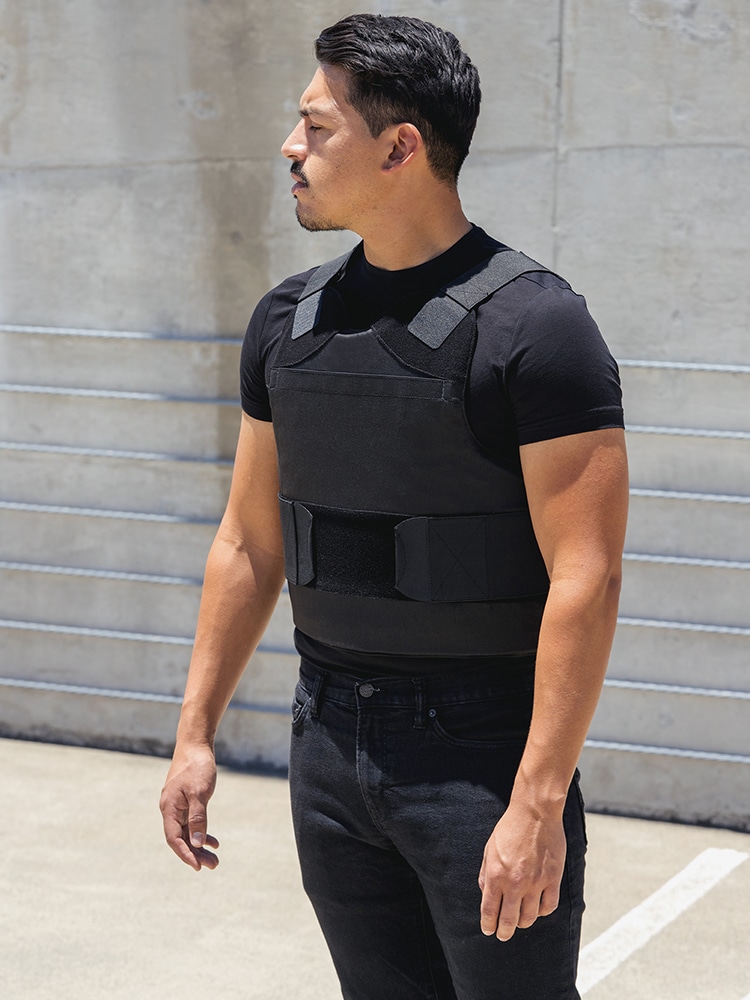 Level 3A
Protection
THIS BODY ARMOR WILL STOP MULTIPLE BULLETPROOF AND ANTI-STAB THREATS:
Spike and Slash threats (NIJ Level 1)
9mm FMJ RN,
.40 S&W,
.357 Magnum,
.357 Sig,
.45 ACP,
.44 Magnum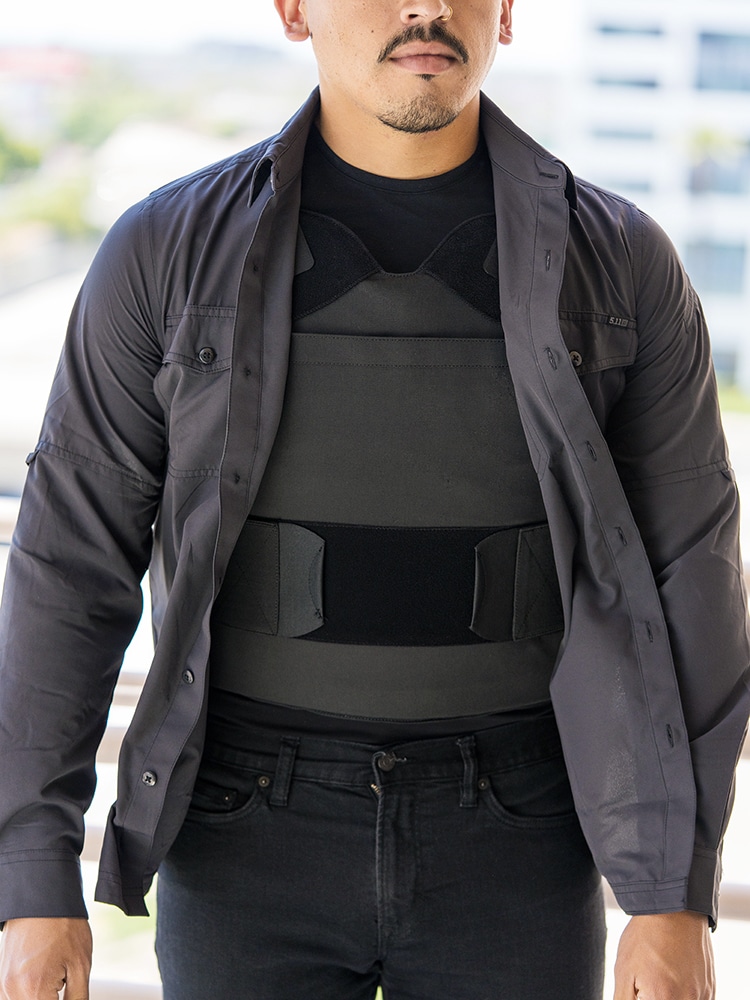 Concealed Protection
Bulletproof Vest
Enhancer Concealable Body Armor provides best concealment when worn under your clothing but works just as good when worn as overt carrier. Enhancer body armor outperforms other bulletproof vests in stopping handgun rounds and it's ideal for your work and career.
Enhancer bulletproof vest is available also in Dual Protection configuration: Bulletproof and anti-stab stopping .44 Magnum as well as spike and edge blade threats. Click HERE for details.
TESTING
ULTRALIGHT AND SUPER-THIN PROTECTION
For those looking to save weight, Aramid Flexcore Panels are one of the lightest ballistic panels on today's market. These high strength but low density materials make them perfect for fitting within tactical gear or undercover operations where every gram counts!
STOPPING POWER AGAINST ALL THREATS
The NIJ.06 IIIA structure will stop not only multiple rounds of various handgun threats but also stab/spike/slash threats, ensuring that you are protected from risk no matter what situation arises. There is no compromises when it comes to your safety!