-15%
Patrol Bulletproof Vest Level IIIA – Flexcore Aramid
$339.15 – $438.60
Protection
NIJ.06 Level IIIA protection level (handgun threats up to .44 Magnum)
Hard Plates
This Body Armor Accommodates Hard Armor Plates (10×12″)
Material
Durable 500D Nylon Fabric; Super-thin and Flexible Aramid Flexcore Panels Included.
MOLLE
MOLLE Equipped Bulletproof Vest
Made in USA
Armor Panels made in USA
PATROL SIZE CHART
Measure your body as follows to choose the size that suits you best:
Chest :
Measure around the fullest part, place the tape close under the arms and make sure the tape is flat across the back.
| SIZE | INCHES |
| --- | --- |
| S | 30 - 34 |
| M | 34 - 38 |
| L | 38 - 42 |
| XL | 42 - 46 |
| 2XL | 46 - 50 |
| 3XL | 50 - 54 |
| 4XL | 54 - 58 |
PATROL BULLETPROOF FLEXCORE VEST
PATROL VEST LEVEL IIIA BULLETPROOF WITH FLEXCORE
ULTRA-THIN AND FLEXIBLE LEVEL IIIA VEST STOPS ALL HANDGUN THREATS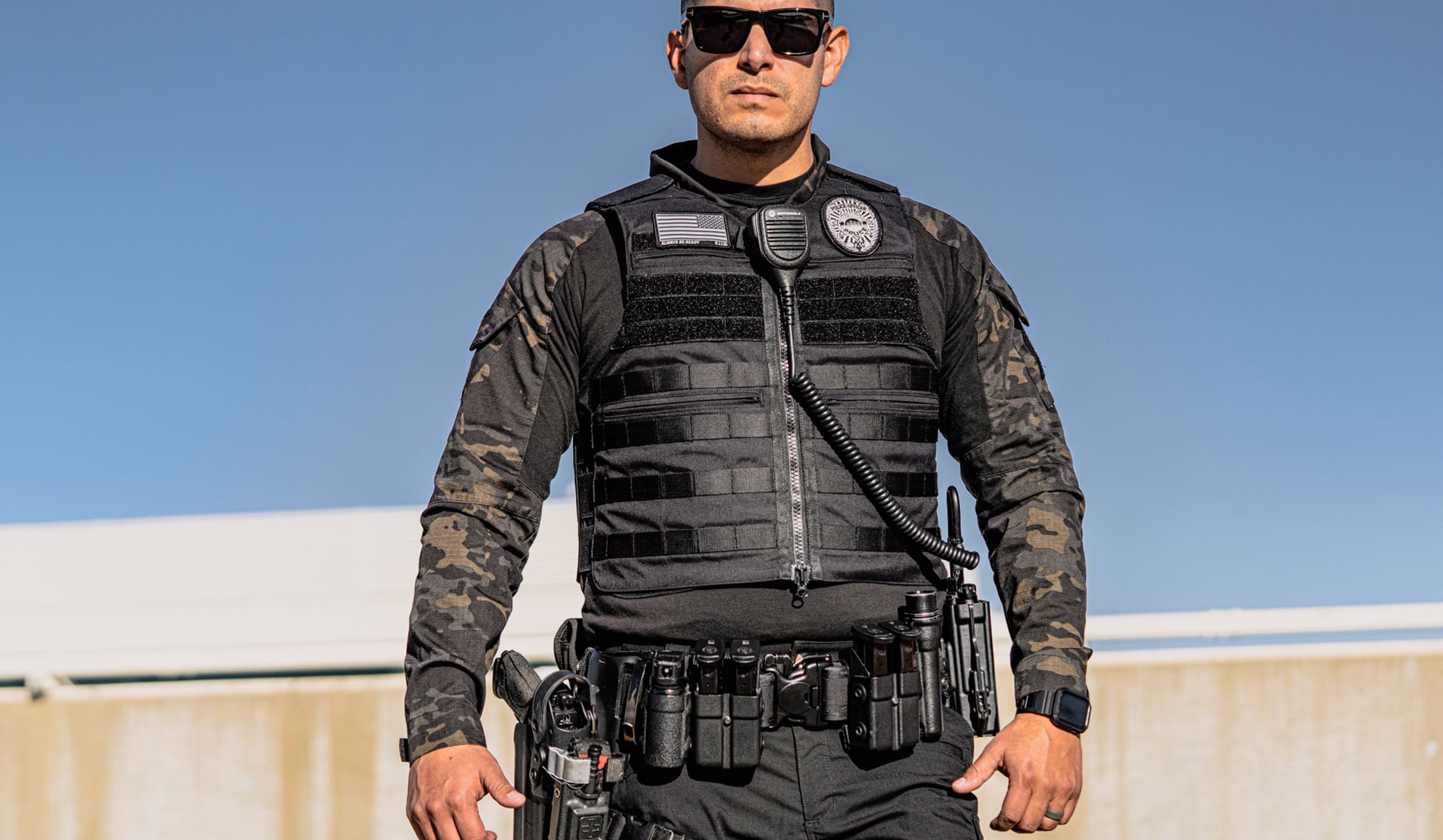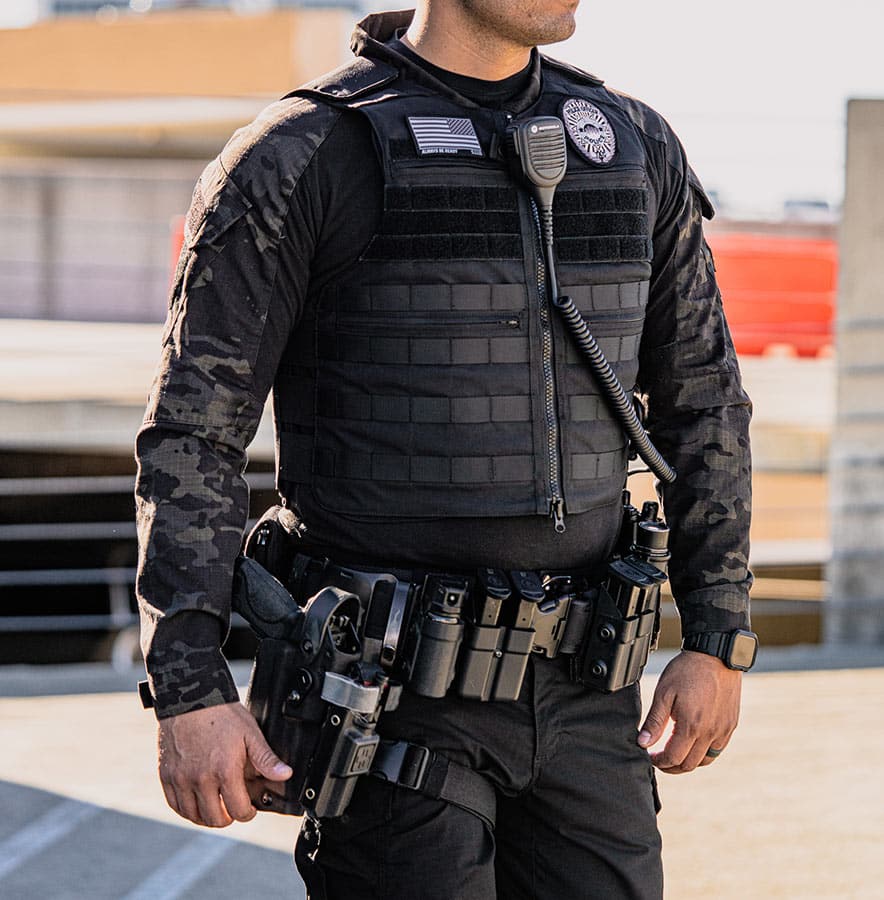 Main features:
Outer Carrier Fabric: durable Nylon 6.6 500D
2 zipped 5×6″ pockets conveniently placed to enable access to ID Cards, Traffic Accident Templates, and spare keys, with ease.
2 zipped 7×6″ bigger pockets deep enough to stow handcuffs, pens or duty gloves.
2-way zipper pulls on the full-length.
Hard Armor Plates pockets on front and back (underneath the first layer) fits 10×12″ armor plates.
Built-in metal grommets for pin-on clasp back metal badges.
Attach points on both shoulders for radio mic, camera or clip-on LED light.
Additional tab placed in between the upper pockets for attaching the radio or camera
Space mesh interior constitutes one of the most comfortable ventilation and antimicrobial protection systems on the market.
COMES WITH ARMOR:
Aramid Flexcore™ – NIJ.06 IIIA – Ultralight, super-thin and extremely flexible Ballistic Panels
Features
BODY ARMOR MADE IN USA
Patrol Bulletproof Vest provides ballistic protection to ensure the wearer is safe when he needs it the most.
Patrol bulletproof vest utilizes the thinnest and most flexible ballistic panel – Aramid Flexcore®.
NIJ IIIA ballistic panels are made using aramid a combination of UD and woven aramid fabric. Thanks to this unique construction, Flexcore is one of the lightest ballistic panels on the market making it perfect for fitting within tactical gear or undercover operations.
NIJ.06 IIIA structure will stop multiple rounds of various handgun threats (up to .44 magnum). This vest accommodates front & back 10×12″ hard armor plates.
LEVEL IIIA PROTECTION
STOPS MULTIPLE .44 MAGNUM ROUNDS
WEATHERPROOF COVER
ULTRA-FLEXIBLE PANEL
LIGHTWEIGHT AND FLEXIBLE PANELS
DEPENDABLE STRUCTURE
TESTED AT INDEPENDENT LABORATORY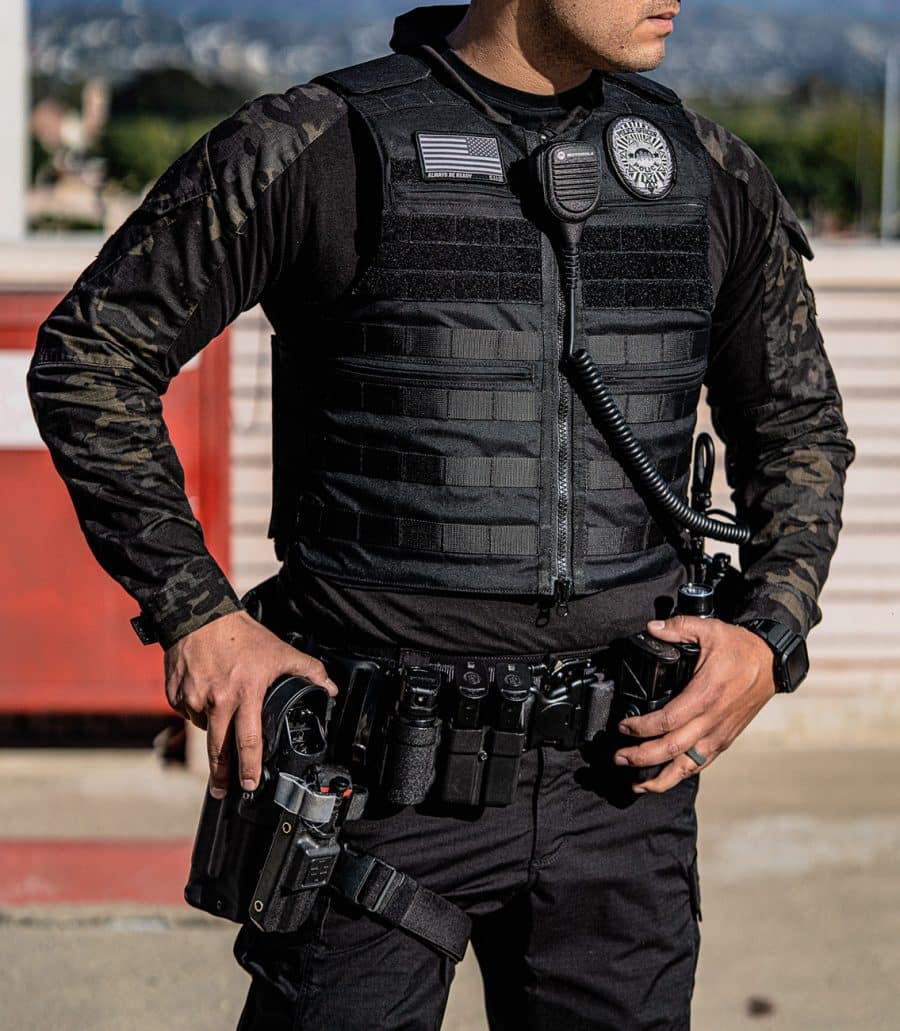 ARAMID FLEXCORE TECHNOLOGY
Forget you're wearing body armor
Aramid Flexcore™ is a Ace Link Armor proprietary technology utilizing what's the best in ballistic fabrics. The ultimate hybrid of the most cutting edge aramid materials makes Flexcore™ panels a pinnacle of body armor and ballistic performance.

Our body armor is proudly MADE IN USA.
Flexcore
High modulus technology.
Blend of high modulus woven and Uni-Directional aramid fabrics enhances the vest performance without adding stiffness or rigidity to the panel. With only 0.23" (5.8mm) thin – which is thinner than average smartphone – It's the most flexible and the thinnest panel you can get!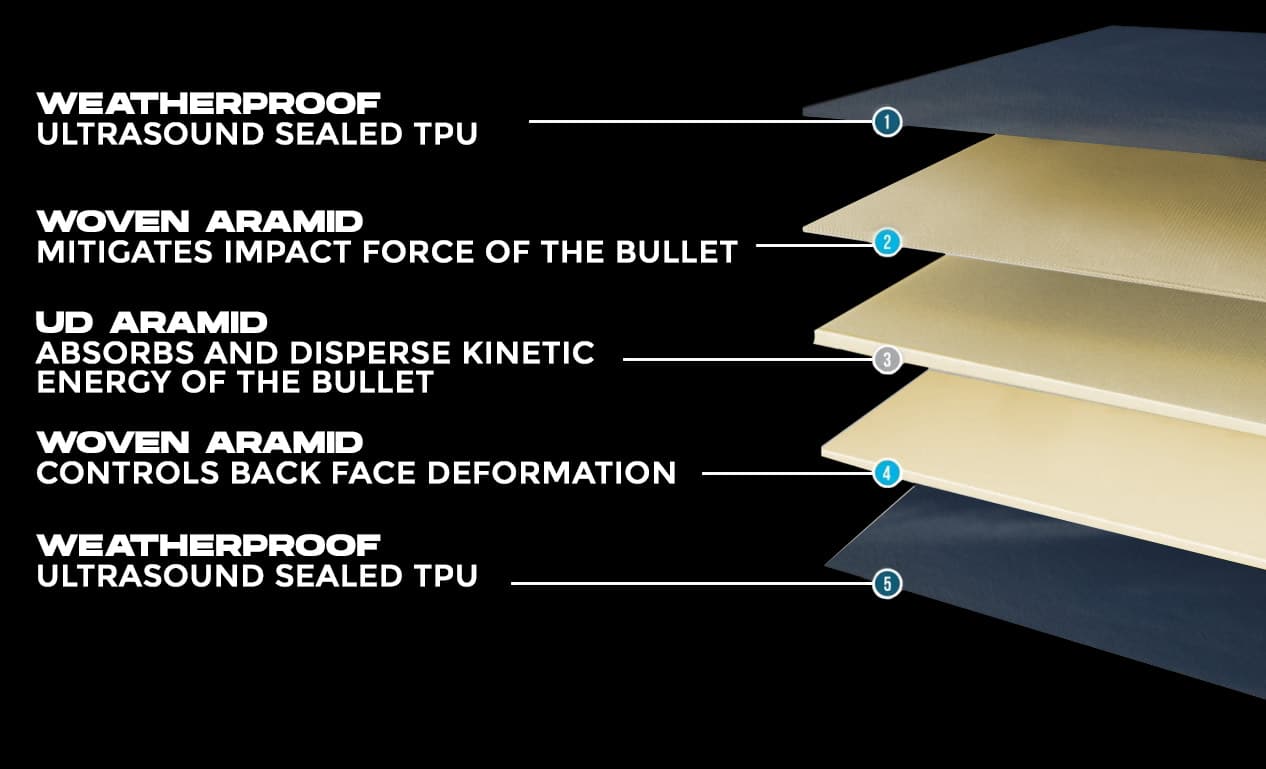 Hybrid Construction
Unique hybrid construction utilize exceptional ability of woven fabrics to disperse impact energy and mitigate back face deformation while the panel core made of multiple UD fabric layers absorbs kinetic energy of the strikes – Round after round after round…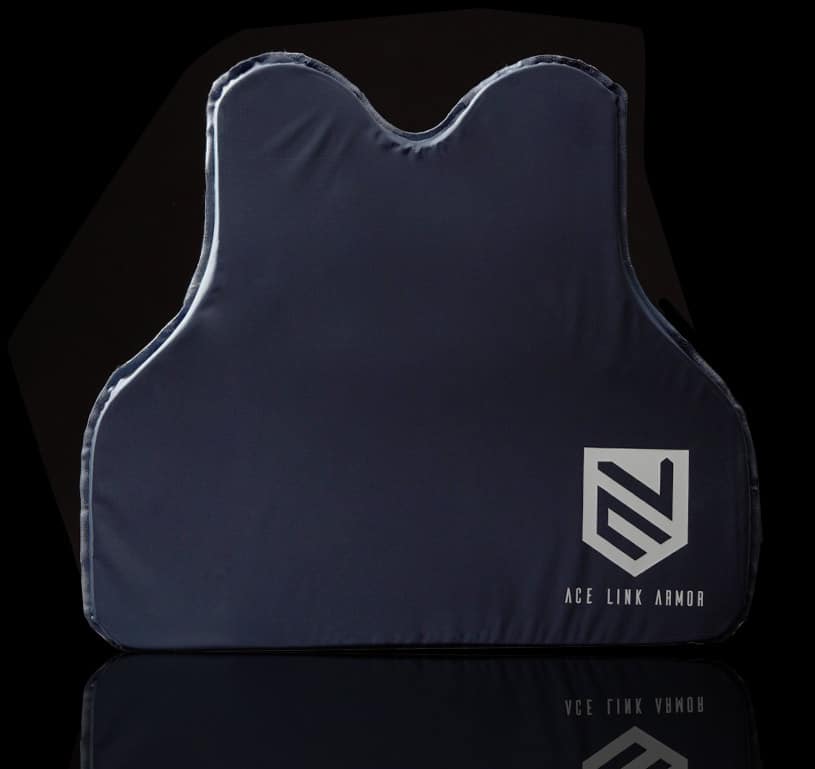 Body Armor Option
Aramid Flexcore™ – NIJ.06 IIIA – Ultralight, super-thin and extremely flexible Ballistic Panels