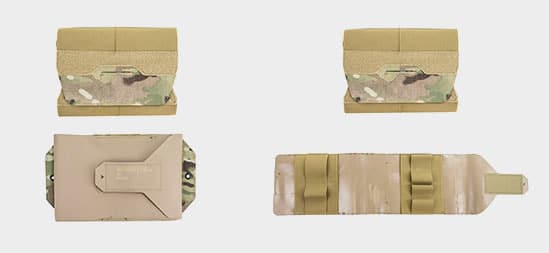 Every warrior or first-responder needs an individual first-aid kit on them, the Ace Link Medical Pouch Pull-Out IFAK medical pouch is that kit. Made of cordura with laminate backing, the Witchdoc comes in either Large or Medium sizes, and can expand to hold common first-aid kit items such as bandages, gauze, medical shears, and med tape. Available in Black, Coyote, Ranger Green, and Multicam or Black Multicam, the Witchdoc is just what the Doctor brewed for your Skeletac Plate Carrier.
SAME DAY SHIPPING
Orders placed by 3pm Pacific Time ships the same day!
WARRANTY
Soft Armor 8 Years.
Hard Armor 5 Years.
Carrier 2 Years.
CUSTOMER SERVICE
In case of any questions feel free to contact us - Monday to Friday 9-5pm.