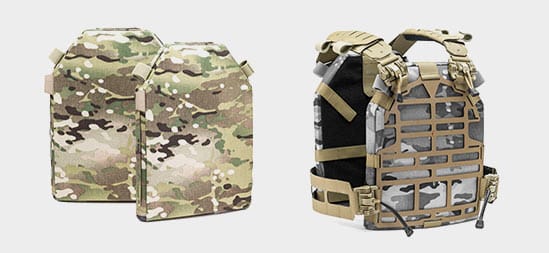 Now available to prevent damage to and protect your body armor plates from the elements, are the Ace Link Armor Plate Bags. Designed to be used with the Ace Link Skeletac Plate Carrier, the armor Plate Bags are made of abrasion resist nylon fabric with bottom Velcro closure, and velour area for securing ONE WRAPS straps; which come in set of 4. Available in a variety of colors including: Black, Coyote, Ranger Green, and Multicam or Black Multicam.
SAME DAY SHIPPING
Orders placed by 3pm Pacific Time ships the same day!
WARRANTY
Soft Armor 8 Years.
Hard Armor 5 Years.
Carrier 2 Years.
CUSTOMER SERVICE
In case of any questions feel free to contact us - Monday to Friday 9-5pm.