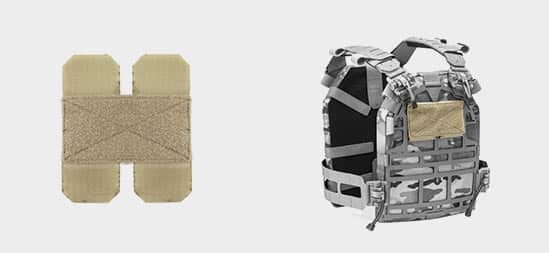 When you want to identify who you are to friendlies or medics in the field , make sure you have the Ace Link Velcro Set for ID Placards for your Skeletac Plate Carrier. Equipped with utility grade Velcro hook and loop, the front and back Velcro set lets you quickly and securely place ID Placards, Medical condition tab, or Morale patches where they will be most visible. Available in Black, Coyote Brown, Ranger Green, or Multicam, the Velcro Set securely mounts onto your plate carrier using folding Velcro tabs that keep your placard or insignia right where you want them.
SAME DAY SHIPPING
Orders placed by 3pm Pacific Time ships the same day!
WARRANTY
Soft Armor 8 Years.
Hard Armor 5 Years.
Carrier 2 Years.
CUSTOMER SERVICE
In case of any questions feel free to contact us - Monday to Friday 9-5pm.