HRT LBAC
Plate Carrier
HRT TACTICAL PLATE CARRIER
$449.95 – $499.95
or 4 interest-free payments of
$112.49
with
ⓘ
Fitting
Chasis System "one-size-fits-all"
Support
Rigid cummerbund for load bearing support
Configuration
Proprietary Dual back panel zippers for user configuration
Quick Release
Quick Release shoulder buckle can be configured to the left, right or removed
Stitching
500 Denier Cordura placard Double Stitched outer carrier
Comfort
Ultra light-weight yet comfortable base system for every day deployment
Mission Specific
Dual YKK zipper sections to add mission specific panels
Air Flow
Air flow channel keeps wearer cool. Optional velcro pontoons or spacers can further extend comfort to long period of use
Plate fitting
LE carriers fits 10″x12″ or SAPI Large
Up to 10x12" Plates
Large Size Carrier fits 10×12" Armor Plates
HRT LBAC Plate Carrier
HRT LBAC
Plate Carrier
The HRT LBAC "Load Bearing Adaptive Carrier" is a multi-role load bearing plate carrier that is designed to be extremely modular allowing user to navigate obstacles while providing comfort and support with additional weight. The core strength of the LBAC is our advanced chassis system, which makes carrying larger loads easier without the typical weight penalty. This is accomplished by using an ultra-lightweight, "stiffened" cummerbund core, creating a rigid system that can efficiently distribute weight over the entire user's body. This removes pressure points common in traditional carrier designs by transferring weight to areas better suited to carry heavy loads. With it, packing extra munitions, breaching tools, or other mission essential gear is instantly more attainable.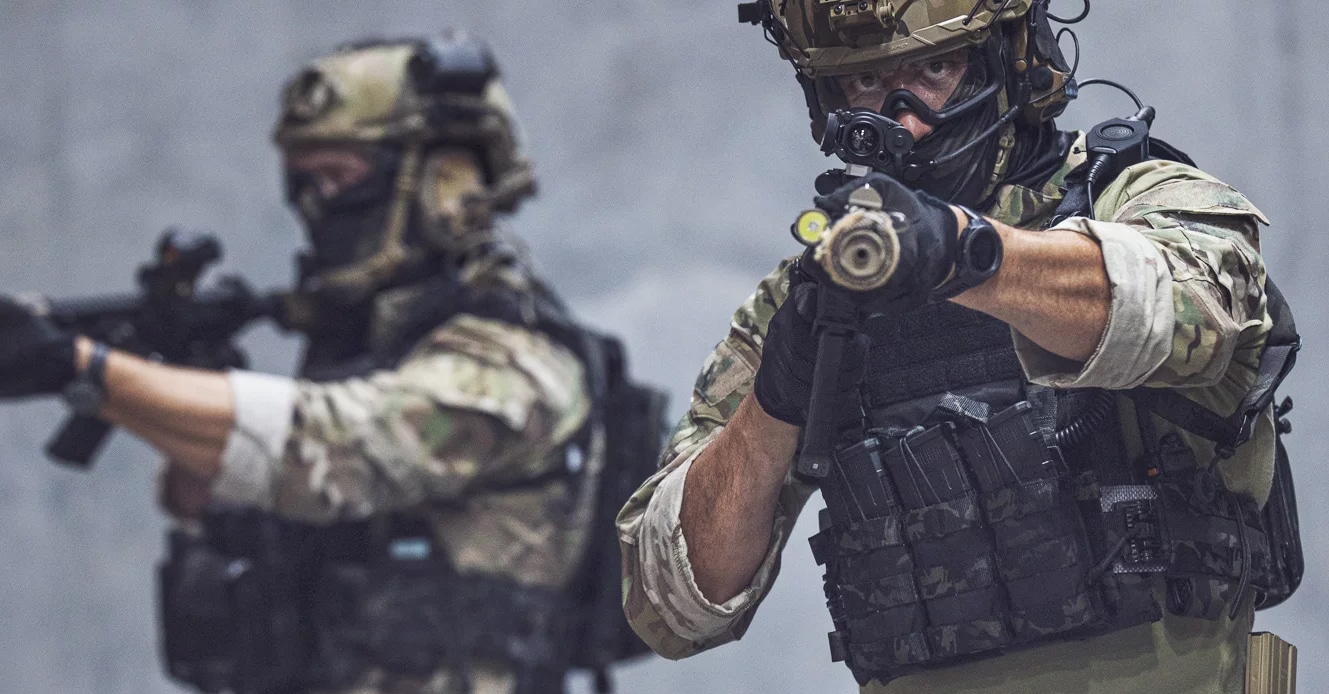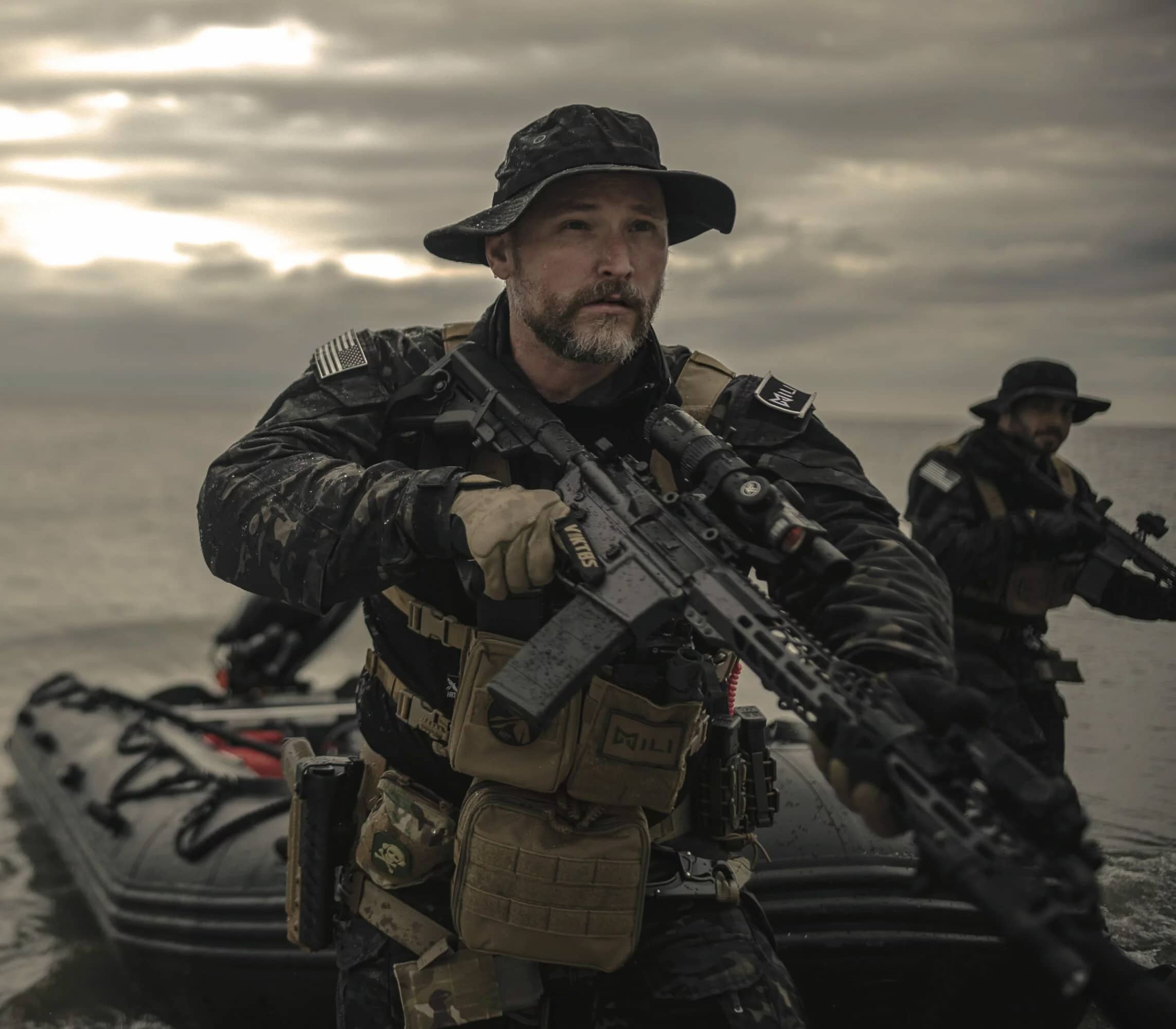 FEATURES:
Chassis System "one-size-fits-all"
Rigid cummerbund for load bearing support
Proprietary Dual back panel zippers for user configuration
Quick Release shoulder buckle can be configured to the left, right or removed
500 Denier Cordura placard Double Stitched outer carrier
Ultra light-weight yet comfortable base system for every day deployment
Dual YKK zipper sections to add mission specific panels
Air flow channel keeps wearer cool. Optional Velcro pontoons or spacers can further extend comfort to long period of use.
Size Large Carrier fits 10"x12" or SAPI Large
LBAC Features
HRT developed our LBAC from the ground up to be extremely flexible relying on experience and customer feedback.  In fact, our chassis' default configuration can fit torsos 30" all the way to 50", with our XL core we can support up to 58″. The shoulder straps are also widely adjustable, with configurable quick release buckles for either right-handed or left-handed shooters or be completely removed all together. The stiffened cummerbund core can be run slick, for maximum weight savings, or be configured with different sleeves based on your mission requirements. The LBAC is as close to "one-size-fit-all" as you can get, without sacrificing performance.
The carrier is made from 500 Denier Cordura treated with DuPont Teflon and has attachment points for an integrated Duraflex Buckle attachment system (Comes on HRT Placards) on the chest to instantly don/doff additional equipment based on your operational needs. Our proprietary dual back panel design features dual zipper sections to allow users to configure the back of the carrier with a multitude of panel options based on your specific tasks.