-31%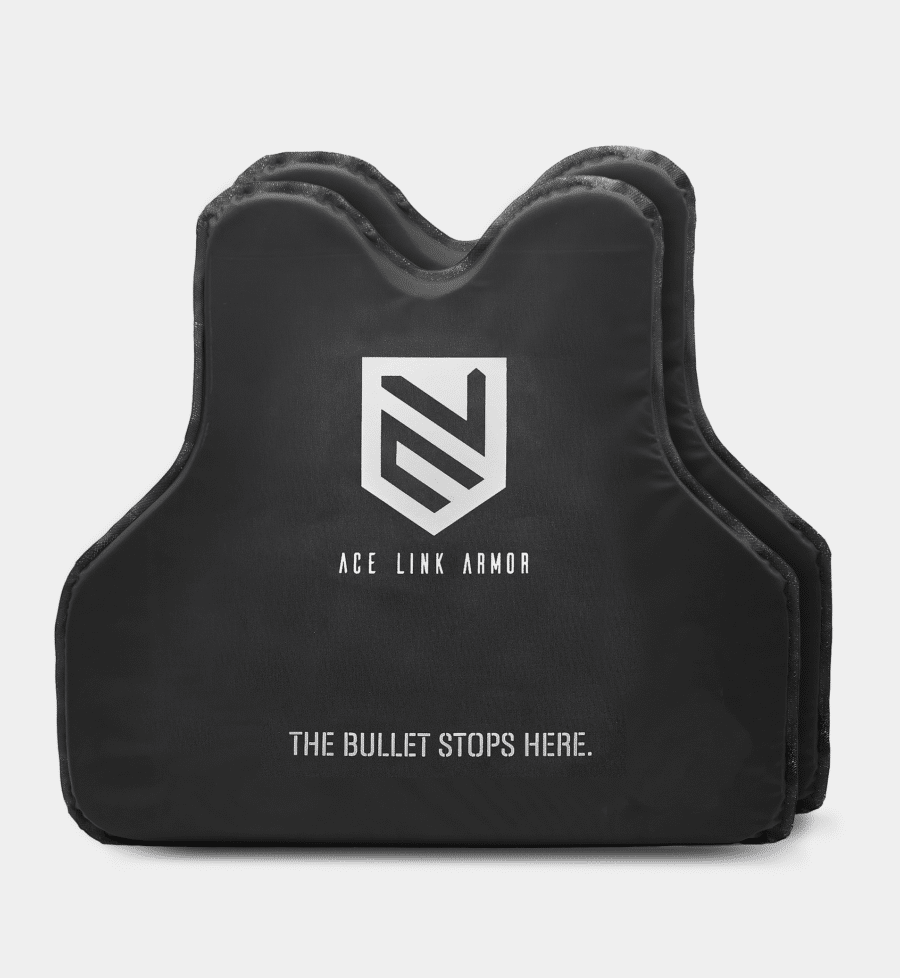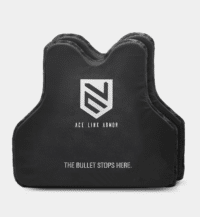 5 reviews
A13 LEVEL IIIA ARAMID
$287.00 – $332.00
or 4 interest-free payments of
$71.75
with
ⓘ
COMPATIBLE
COMPATIBLE WITH: HIGH-VIS, PATROL, PATROL LC, LIVEWIRE, SPECTRE VESTS
BALLISTIC PROTECTION
NIJ.06 LEVEL IIIA PROTECTION (HANDGUN THREATS UP TO .44 MAGNUM) INCLUDED.
HANDGUN THREATS
Stops multiple threats: 9mm FMJ RN, 9mm Luger or NATO, .40 S&W, .357 Magnum, .357 Sig, .45 Gap, .44 Magnum
MADE IN USA
PANELS  MADE IN USA
SET OF 2
SET OF 2 PANELS FRONT & BACK
A13 LEVEL IIIA
A13 Level IIIA Panels
Ace Link Soft Armor panels offer comprehensive ballistic protection at Level IIIA according to the NIJ (National Institute of Justice) standard 0.06. These panels are designed to stop multiple rounds of various handgun threats, including powerful ones like the .44 Magnum.
The Soft Armor panels have been thoroughly tested at an independent laboratory to ensure their effectiveness and reliability in providing protection against a range of ammunition types. Some of the handgun threats it can stop include : 9mm FMJ RN, 9mm Luger or NATO, .40 S&W, .357 Magnum, .357 Sig, .45 Gap, and .44 Magnum.
Notably, these Soft Armor panels are proudly manufactured in the USA, emphasizing their quality and adherence to strict manufacturing standards. They serve as an essential component of body armor systems, providing users with confidence in their safety during high-risk situations.
Level of Protection: NIJ.06 IIIA (stops multiple rounds of .44 Magnum)
Our Soft Armor Panels are proudly MADE IN USA.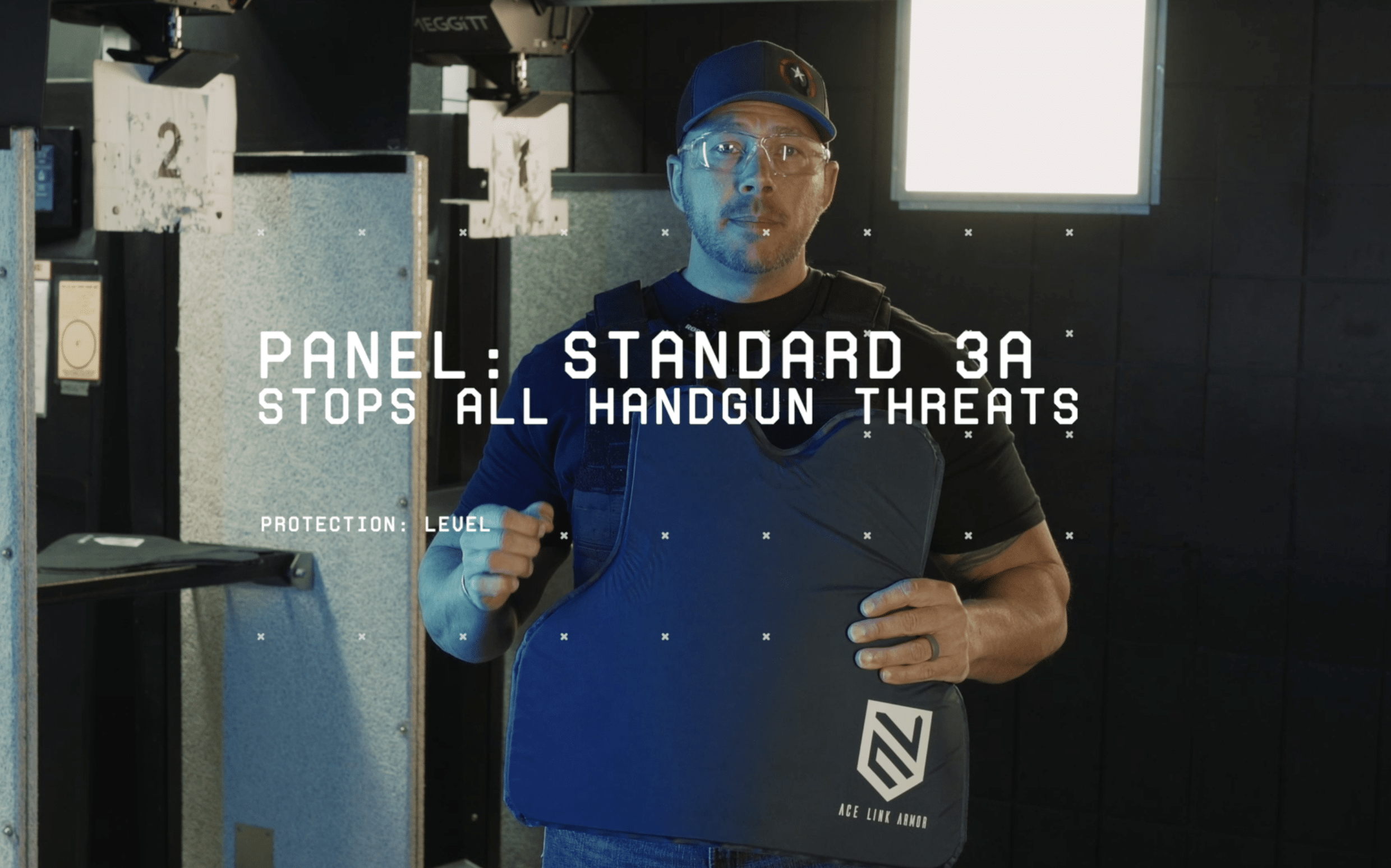 KEY FACTS
LEVEL OF PROTECTION
LEVEL IIIA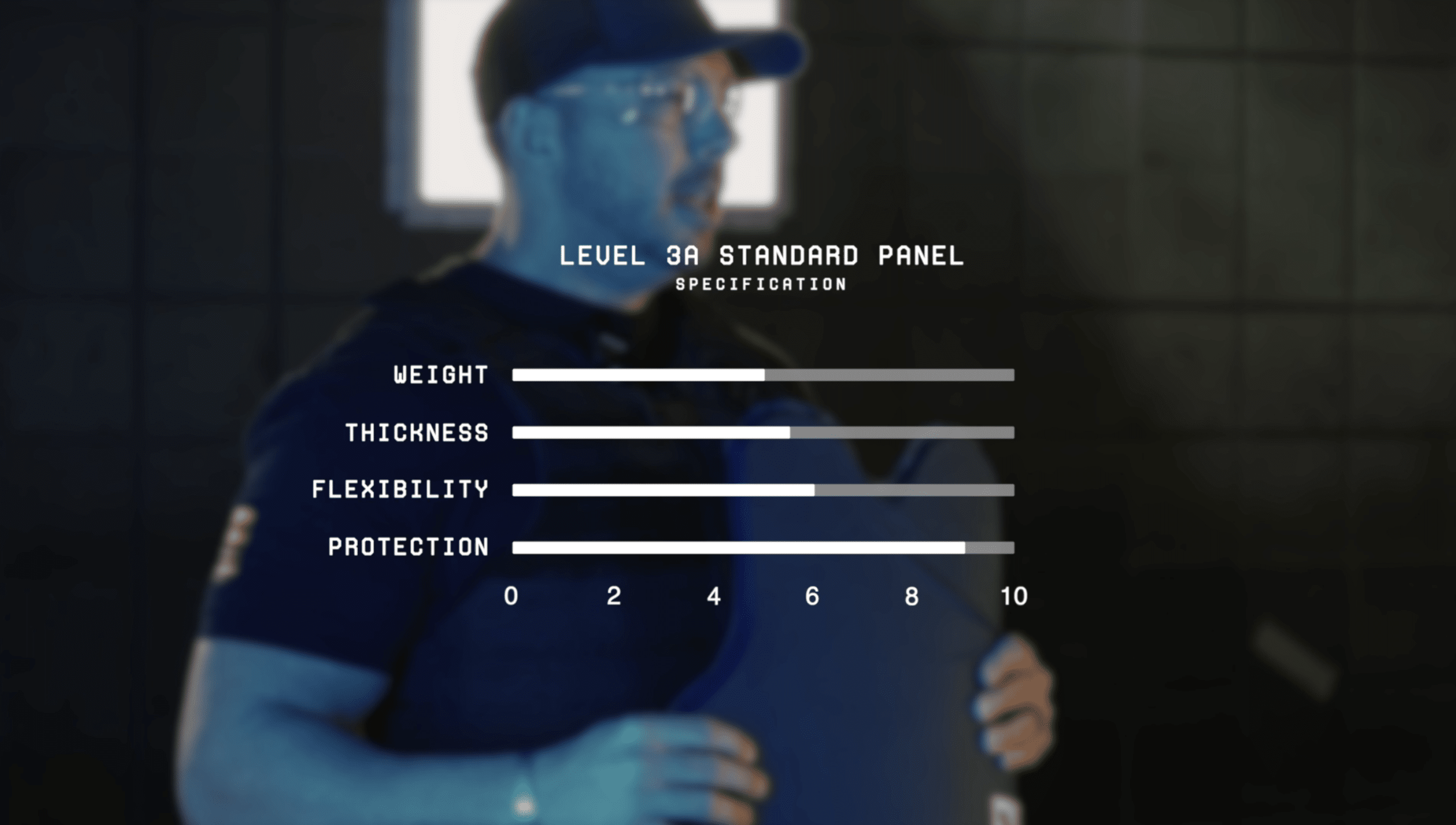 Concealed Protection
Key Details:
Level IIIA Protection
Comprehensive ballistic protection. NIJ.06 IIIA structure.
Stops multiple rounds of various handgun threats (up to .44 magnum).
Stops multiple threats: 9mm FMJ RN, 9mm Luger or NATO, .40 S&W, .357 Magnum, .357 Sig, .45 Gap, .44 Magnum
Tested at independent laboratory
Armor Panels Made In USA
Compatible with the following vests: