-11%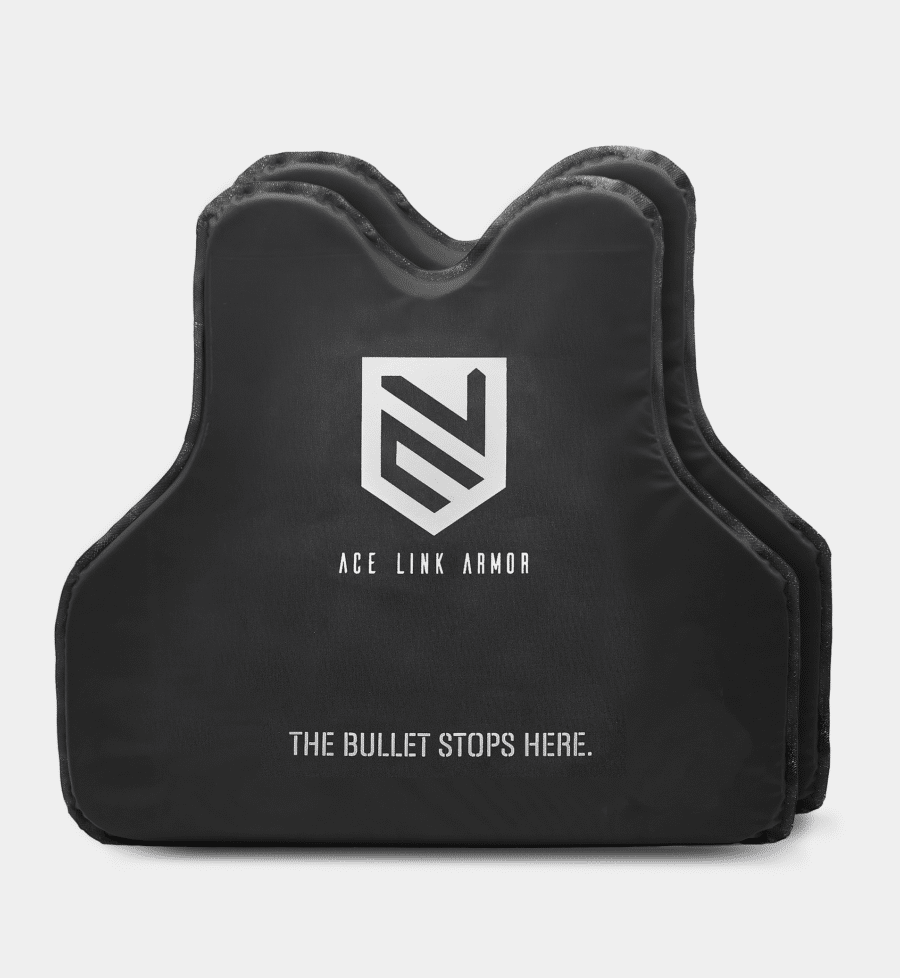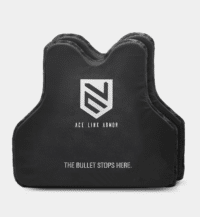 A15 LEVEL IIIA FLEXCORE
$651.00 – $711.00
or 4 interest-free payments of
$162.75
with
ⓘ
COMPATIBLE
COMPATIBLE WITH: COMP-28, ENHANCER, M.S.O.V. VESTS
FLEXCORE
SUPER FLEXIBLE & LIGHTWEIGHT PANELS
BALLISTIC PROTECTION
NIJ.06 LEVEL IIIA PROTECTION (HANDGUN THREATS UP TO .44 MAGNUM) INCLUDED.
SUPER THIN
Only 0.23" (5.8mm) thin – which is thinner than average smartphone.
MADE IN USA
PANELS  MADE IN USA
SET OF 2
SET OF TWO PANELS FRONT & BACK
A15 LEVEL IIIA FLEXCORE
SUPER FLEXIBLE & LIGHTWEIGHT
Ace Link Soft Armor panels offer comprehensive ballistic protection at Level IIIA according to the NIJ (National Institute of Justice) standard 0.06. These panels are designed to stop multiple rounds of various handgun threats, including powerful ones like the .44 Magnum.
The Soft Armor panels have been thoroughly tested at an independent laboratory to ensure their effectiveness and reliability in providing protection against a range of ammunition types. Some of the handgun threats it can stop include : 9mm FMJ RN, 9mm Luger or NATO, .40 S&W, .357 Magnum, .357 Sig, .45 Gap, and .44 Magnum.
Notably, these Soft Armor panels are proudly manufactured in the USA, emphasizing their quality and adherence to strict manufacturing standards. They serve as an essential component of body armor systems, providing users with confidence in their safety during high-risk situations.
Flexcore, Soft Armor Panels are groundbreaking technology that redefines comfort and flexibility in protective gear. This innovative design incorporates a flexible and lightweight core, strategically engineered to conform to the wearer's body without compromising on ballistic protection. The Flexcore technology enhances mobility, allowing professionals in high-risk environments to move freely and perform their duties with ease. Whether it's emergency medical services personnel attending to critical situations, security guards securing public spaces, or law enforcement officers responding to threats, the Flexcore-equipped Body Armor Vest ensures an optimal balance between protection and agility. This revolutionary advancement empowers individuals to carry out their missions with confidence and efficiency, making it a game-changer in the realm of high-visibility body armor.
COMES WITH ARMOR:
Aramid Flexcore™ – NIJ.06 IIIA – Ultralight, super-thin and extremely flexible Ballistic Panels
Our Soft Armor Panels are proudly MADE IN USA.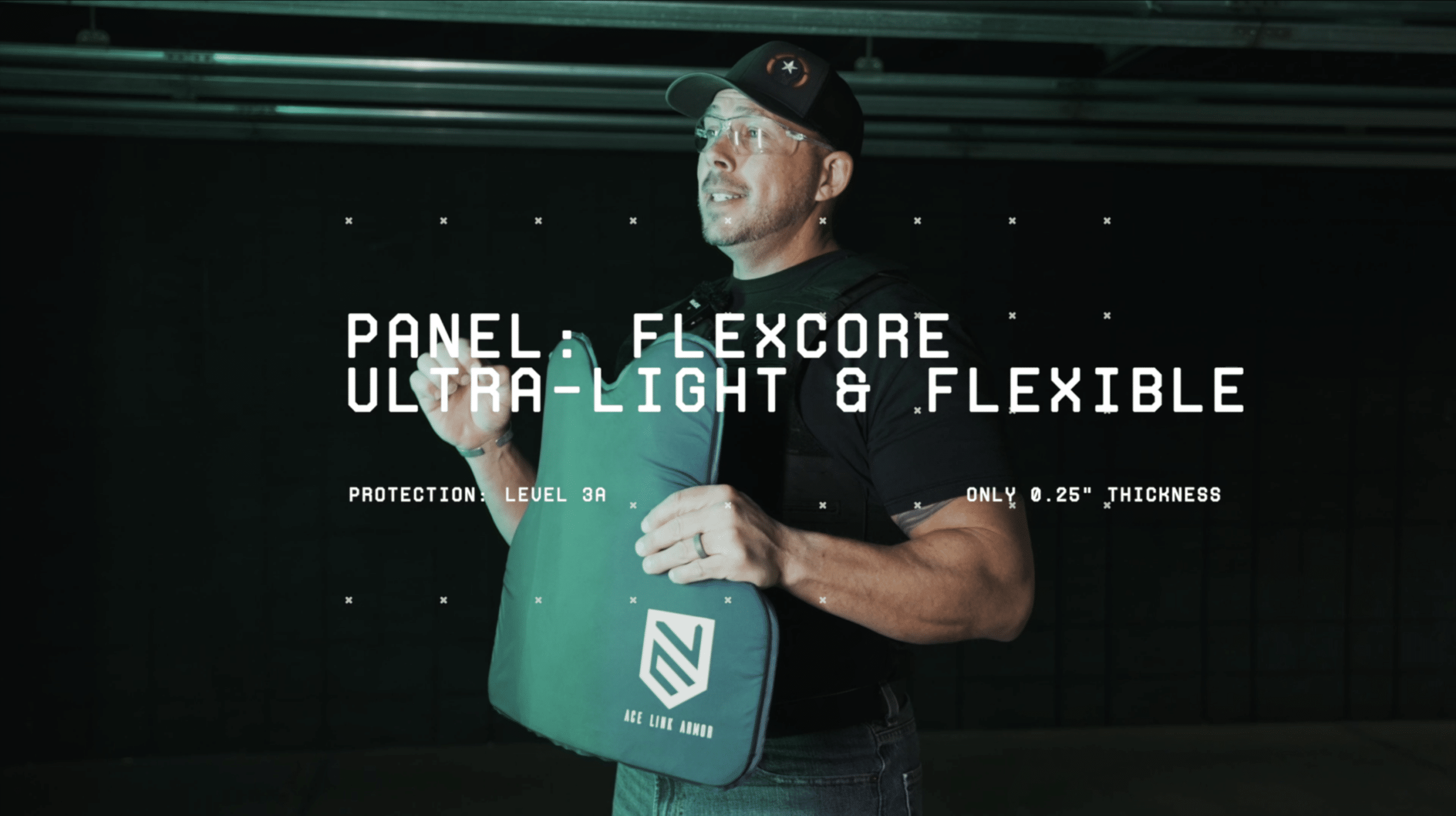 KEY FACTS
LEVEL OF PROTECTION
LEVEL IIIA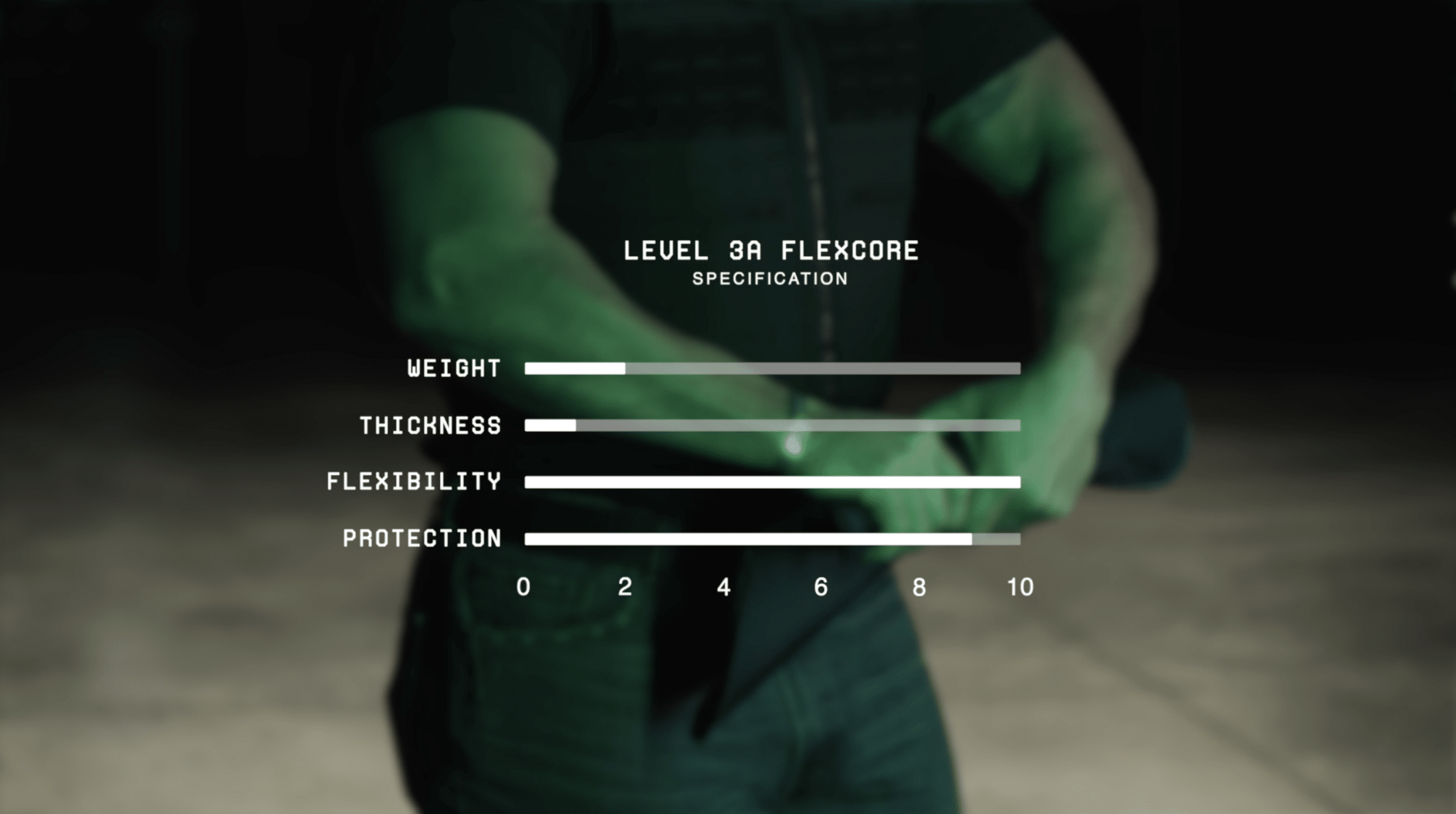 Concealed Protection
Key Details:
Level IIIA Protection
Ultra-Flexible & Lightweight Panels.
Aramid Flexcore™ is a Ace Link Armor proprietary technology utilizing what's the best in ballistic fabrics.
Only 0.23" (5.8mm) thin – which is thinner than average smartphone.
It's the most flexible and the thinnest panel you can get!
Stops Multiple .44 Magnum Rounds
Armor Panels Made In USA
Compatible with the following vests:
COMP-28
ENHANCER
M.S.O.V.
Reviews
There are no reviews on the product.
Your opinion may be the first.
Add it…