Level IIIA Ballistic Visor for Tactical Helmet
$325.00
or 4 interest-free payments of
$81.25
with
ⓘ
Protection
NIJ Level IIIA Rated Ballistic Visor For Tactical Helmet
Fragments protection
High Protection Against Fragments (STANAG 2920 ed.2)
Rail system
Will Work With Any Standard Rail System
Material
22mm thick Poly-carbonate, weight only 3 lbs / 1.35 kg
BALLISTIC VISOR LEVEL IIIA
BALLISTIC VISOR
FOR BULLETPROOF HELMET
This level IIIA ballistic visor provides superior protection for your face and eyes from handgun rounds and fragments.
The visor is adjustable in 4 ways: you can move it closer or further away from your face, and you can also move it up and down. This makes it easy to customize the fit to your face and helmet. The visor also comes with a 3-position locking system, so you can easily switch between different positions as needed.
Features:
NIJ Level IIIA protection against handgun rounds
High protection against fragments (STANAG 2920 ed.2)
Adjustable in 4 ways: closer/further away, up/down
3-position locking system
Works with any standard rail system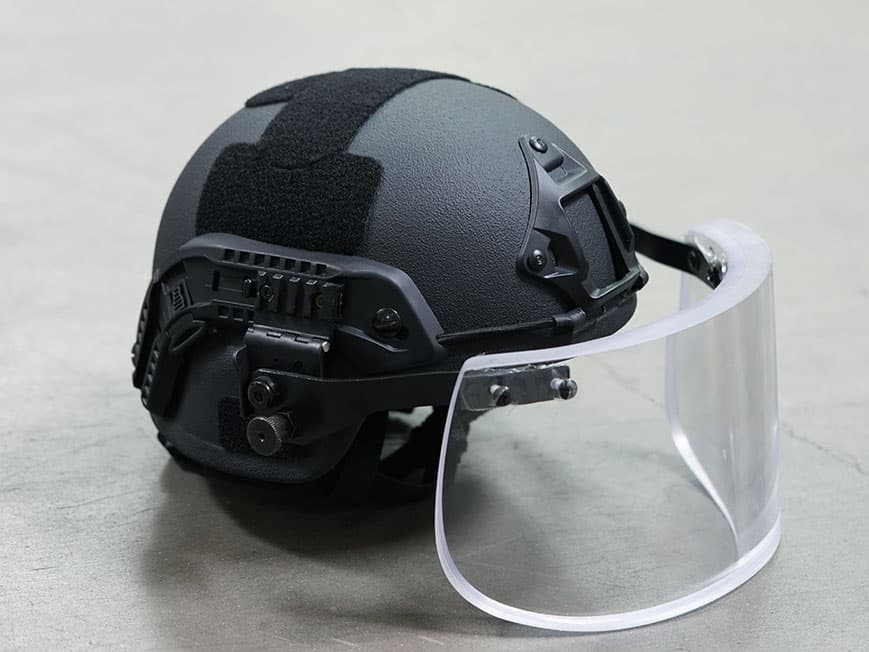 SPECIFICATION
Fragments protection
STANAG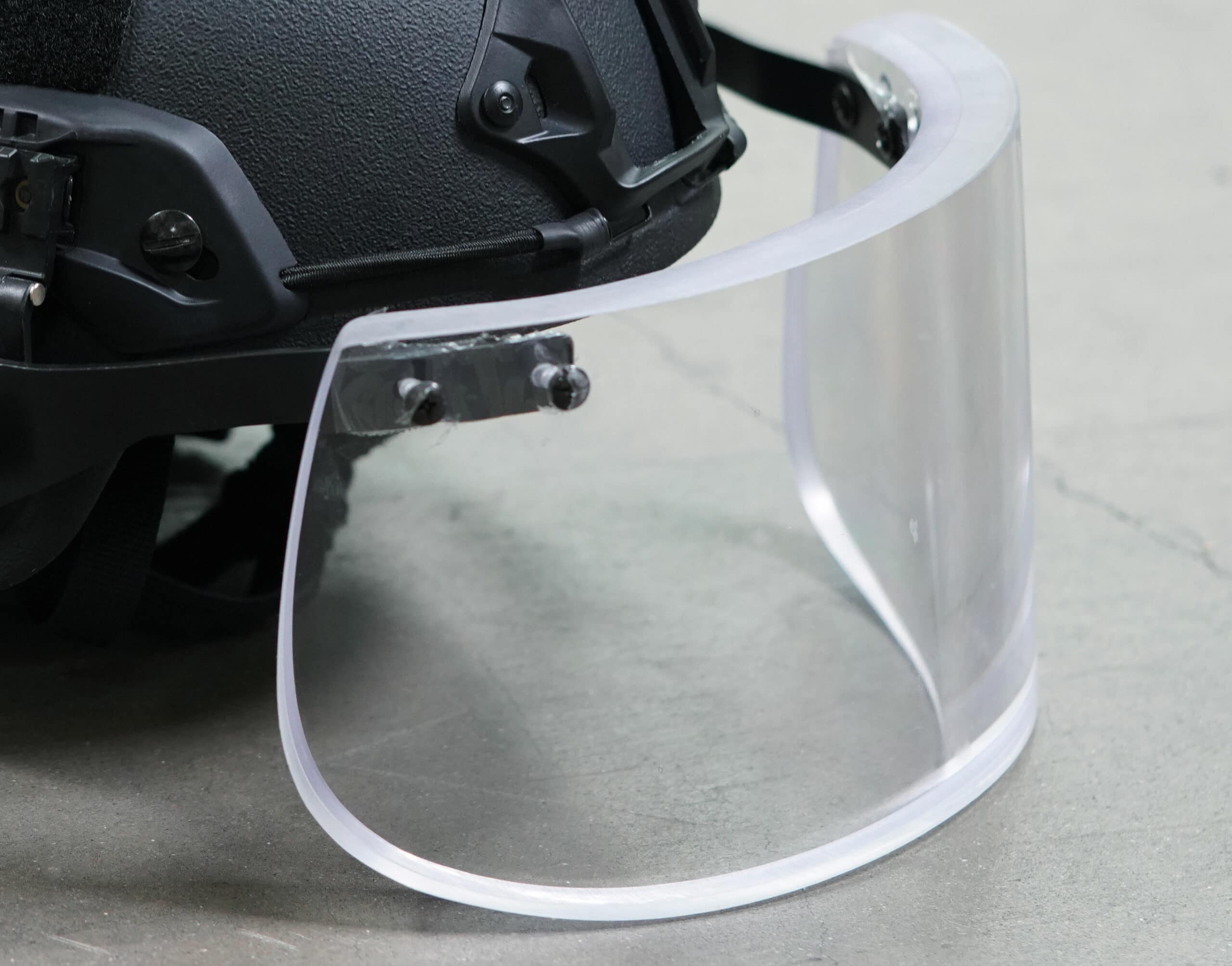 Level IIIA Protection Face Shield
With the weight of a mere 3 pounds, this sleek and stylish visor is made out of an unbreakable poly-carbonate material that provides protection against bullets and fragments.
It has been rigorously tested for military standards in accordance with STANAG 2920 stringent testing requirements, ensuring it can withstand high levels on impact without any damage to its structural integrity.
it can be used by soldiers in combat, military personnel who need to worry about stray fire or shrapnel injuries while on the battlefield, police officers when they're out making arrests or even demonstrators protesting a rally.
Reviews
There are no reviews on the product.
Your opinion may be the first.
Add it…