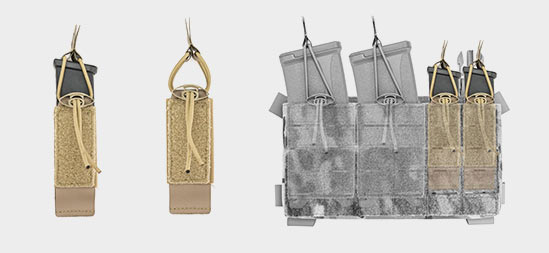 Our Single Pistol Magazine Insert from Ace Link is a simplistic but effective ammo pouch in keeping your pistol caliber ammo securely in place when you need it, but with ability to accomodate ultra-FAST magazine reloads when the situation calls for. The Single Pistol Magazine Insert is designed for the Skeletac Plate Carrier pouch attach points on the plate frame, or the Double Front Flap, yet is versatile enough in size that it can also be used as a multitool or folder knife pouch.
SAME DAY SHIPPING
Orders placed by 3pm Pacific Time ships the same day!
WARRANTY
Soft Armor 8 Years.
Hard Armor 5 Years.
Carrier 2 Years.
CUSTOMER SERVICE
In case of any questions feel free to contact us - Monday to Friday 9-5pm.