3 reviews
Tactical Belt Black
DURABLE TACTICAL BELT
or 4 interest-free payments of
$21.25
with
ⓘ
2 Belts System
Inner Rigid Velcro Belt
Outer Laser-Cut Belt (MOLLE Compatible)
D-ring Buckle
Uses Proven AustriAlpin Cobra D-ring Buckle
Laser-Cut
Outer Laser-Cut Belt (MOLLE Compatible)
Made in Europe
Made in Poland
RANGE BELT
RUGGED SOLID FEEL
ANTI-FLEX COBRA BUCKLE BELT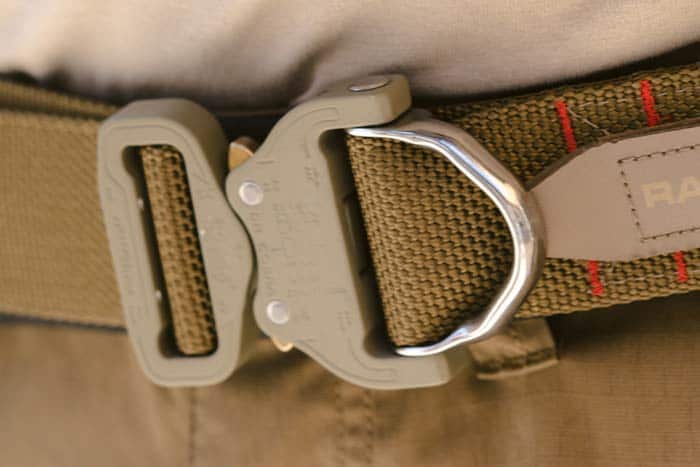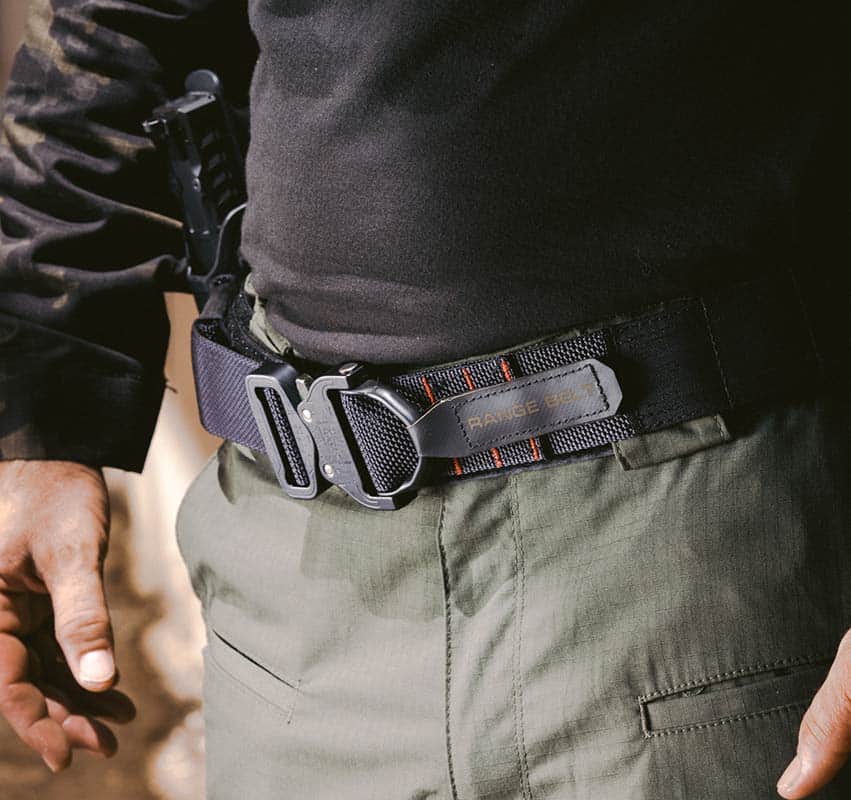 QUICK RELEASE Cobra Buckle
A metal lock/release Cobra Buckle holds the Range Belt securely in place on your body, even under heavy tactical use and abuse. The Cobra Buckle also utilizes a metal D-Ring for climbing carabiner or personal lanyard deployment- safety with structure.
Quadrelease Showcase Video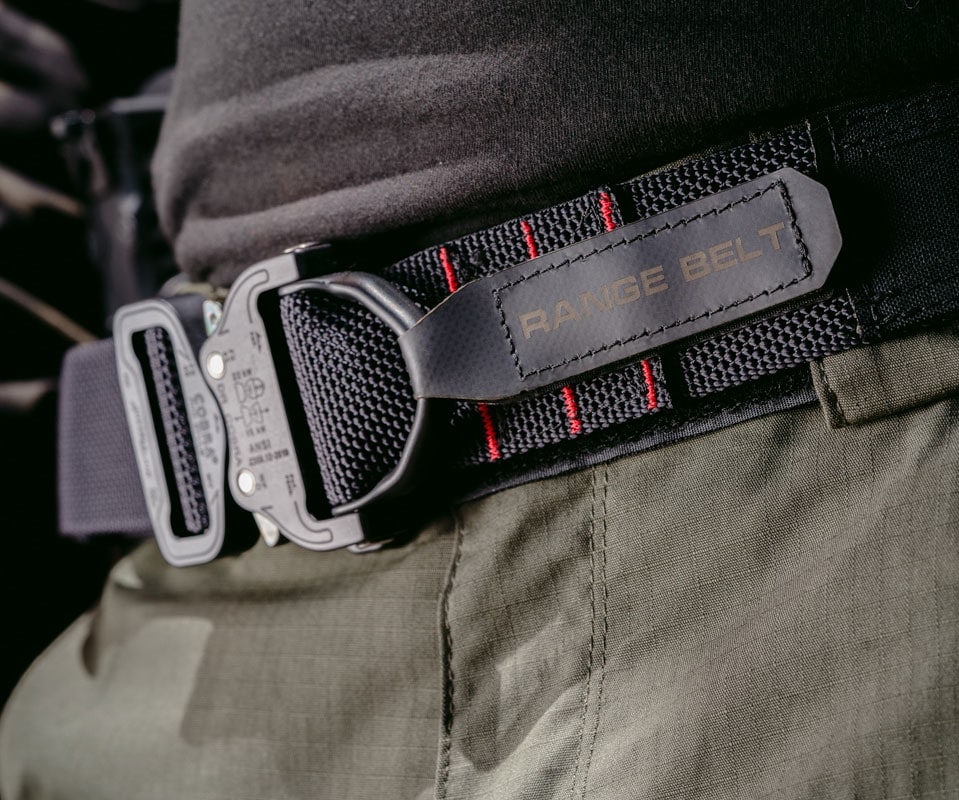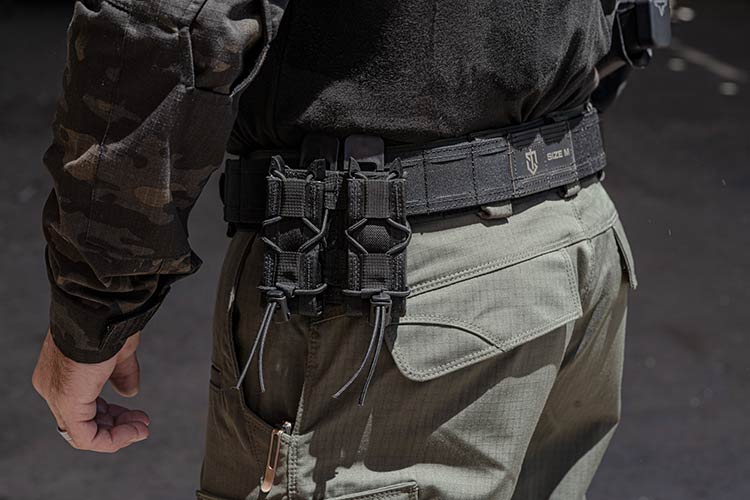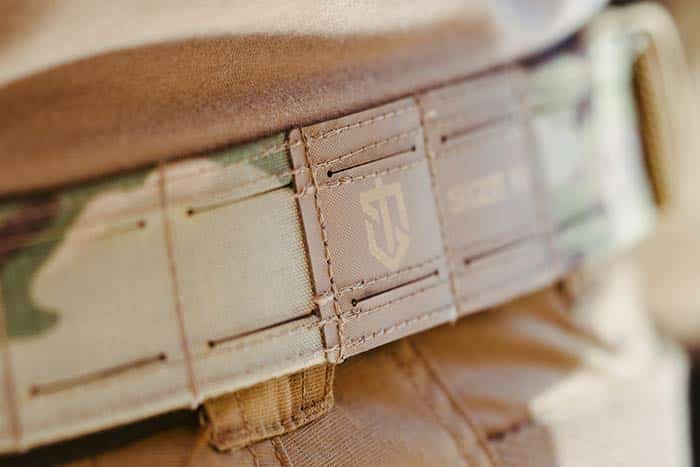 HIGH CAPACITY
Load-bearing system
The Range Belt can be deployed as a load-bearing battle-belt system able to mount tactical holster, magazine holders, radio communications, tactical torch light pouch, IFAKs, etc.. by utilizing the Range Belt's two rows of laser cut slots along the belt's outer surface to secure equipment using MOLLE straps.
Made in EU.
HIGH CAPACITY
Made of heavy-duty but lightweight tactical nylon webbing, the Range Belt is hand made and assembled with European stitching, craftsmanship, and attention to detail.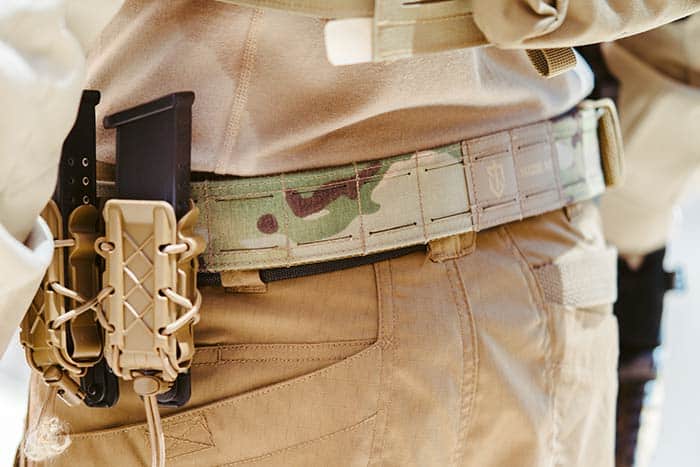 AVAILABLE COLORS
Multicamu003cbru003eBlacku003cbru003eTanu003cbru003eGreen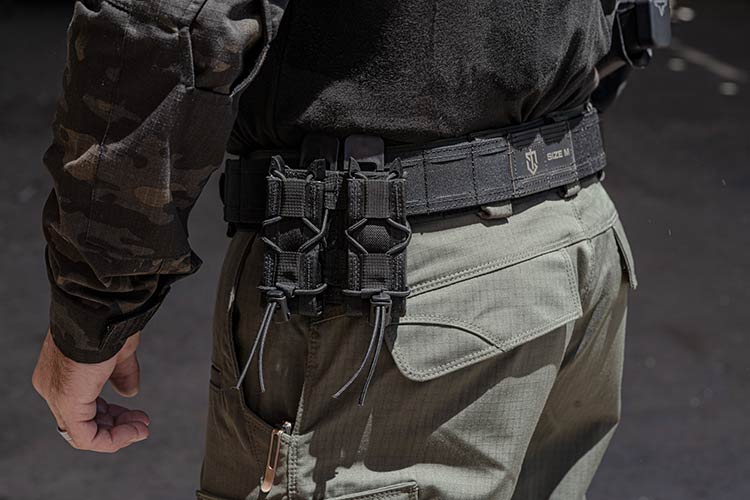 Extra Rigid Platform
STIFF
Designed with a wide range of combat and tactical uses in mind, the 2-belt system uses the inner pant belt as a solid base. A hard-nylon insert inside the core of entire pant belt's length, provides a rigid platform for the outer tactical belt, which is made of tactical nylon material for a durable anti-flex structured battle-ready belt.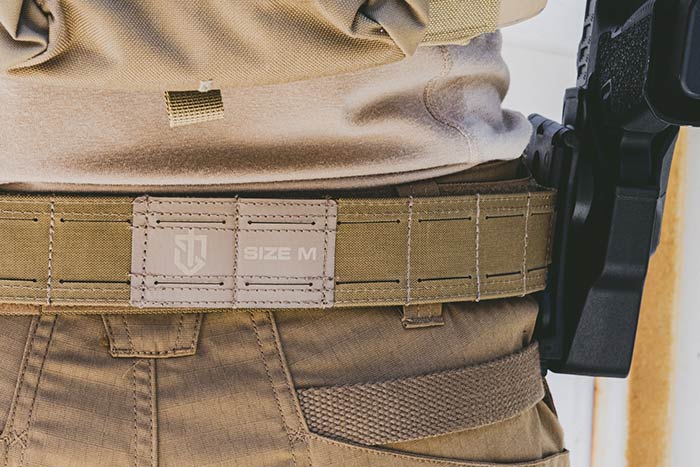 FAQ
1.
ARE THESE BELTS ADJUSTABLE?
Yes, and they are also available in varying sizes from XS to XXL.
2.
DO THEY COME IN DIFFERENT COLORS?
Yes. They are available in : Black, Multicam, Tan and Green.
3.
WHERE ARE THEY MADE?
Europe, Poland specifically.
Reviews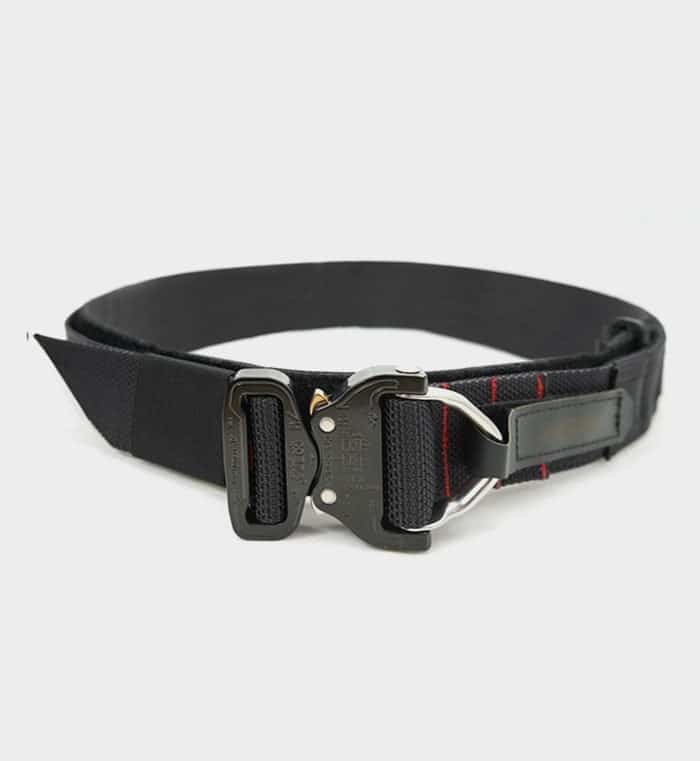 This belt is not too flimsy, well put together and holds my setup together well. I do work as an armed security officer in everything from High rises to low income properties with gang violence. This belt has already seen some action and holds up well. I like that the inner belt is a legit web belt with tensioner, and the outer belt laser cut molle gives me options for mounting hardware. Great buy, recommending Acelink products to everyone on my team.
February 2, 2022
Jesse L.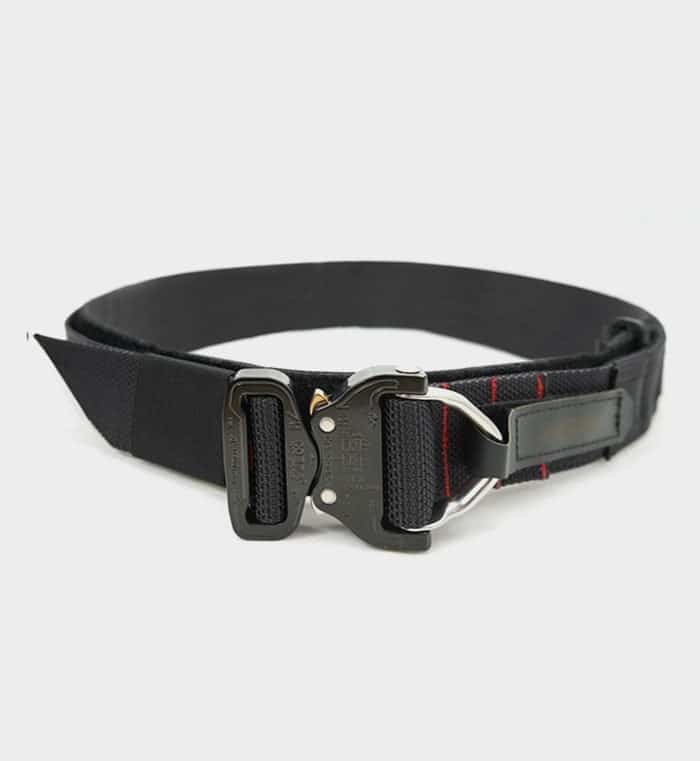 Easily one of my favorite range belts. Superb materials and build quality and super fast shipping. Sizes seem to run pretty exact so make sure to order your actual size.
April 29, 2021
Anthony R.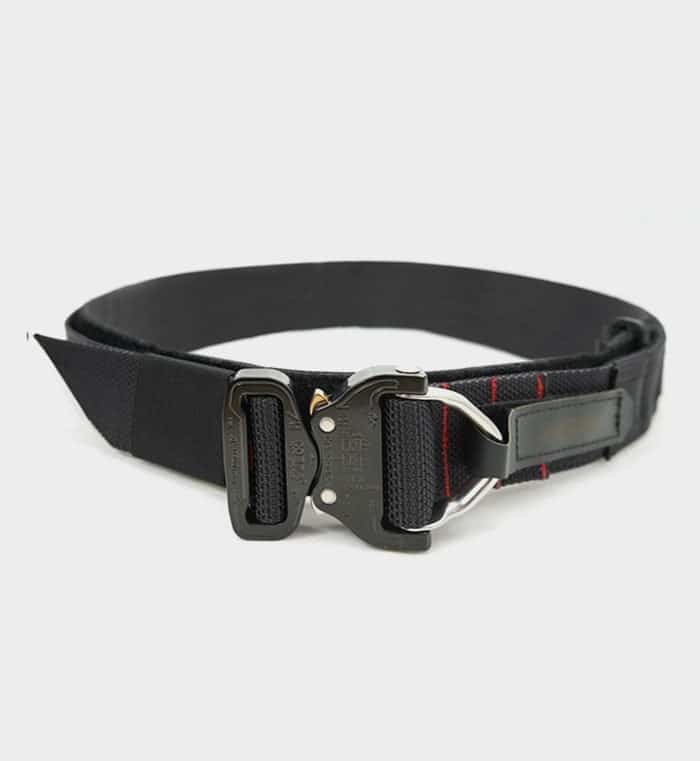 I purchased a size Small but received size Medium. Not at rigid as I thought.
December 12, 2022
Archie A.