-30%
Rapid Deploy Backpack – Black
Select front panel (optional)
Select back panel (optional)
In stock
Convertable
Bulletproof Backpack That Converts Into Plate Carrier.
Rifle Up Armor
Rifle Up Armor Plates Available
BODY ARMOR DESIGNED FOR PROTECTORS
RAPID DEPLOY
BACKPACK DESIGNED FOR 10×12 and 11×14 PANELS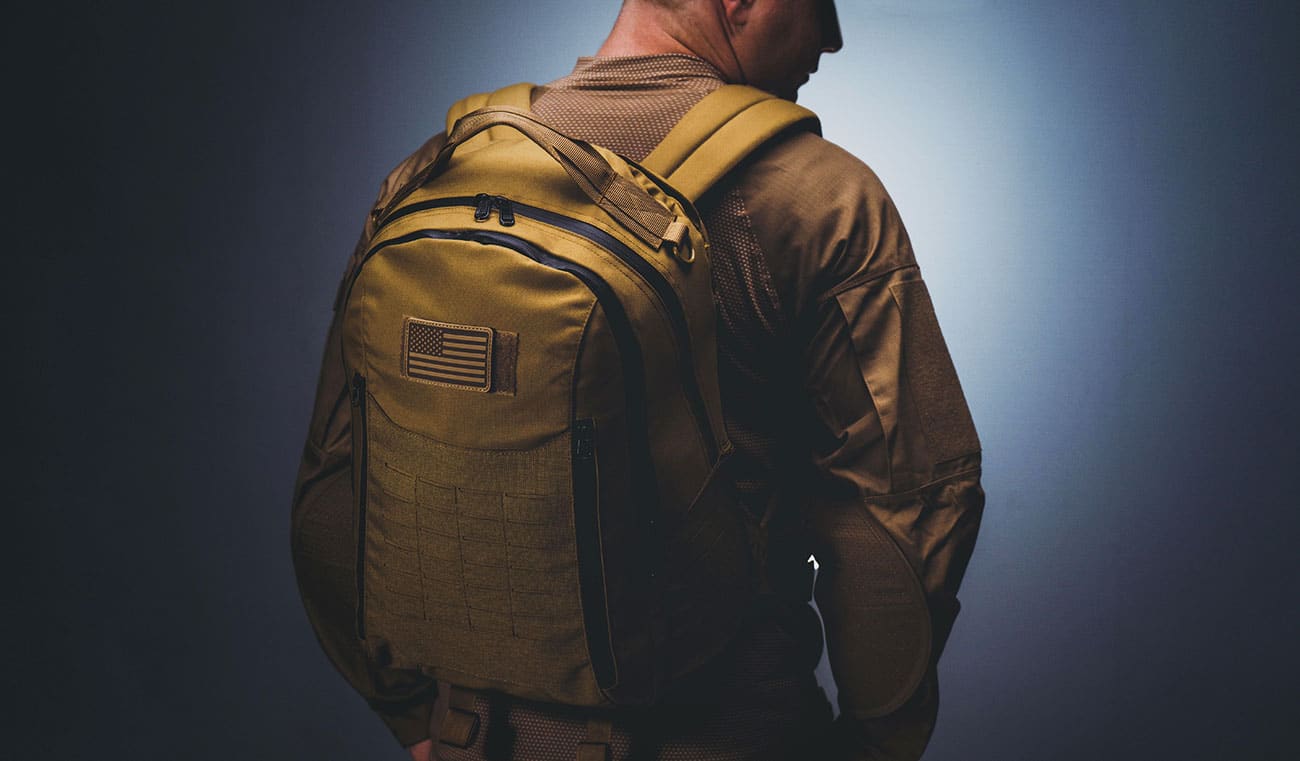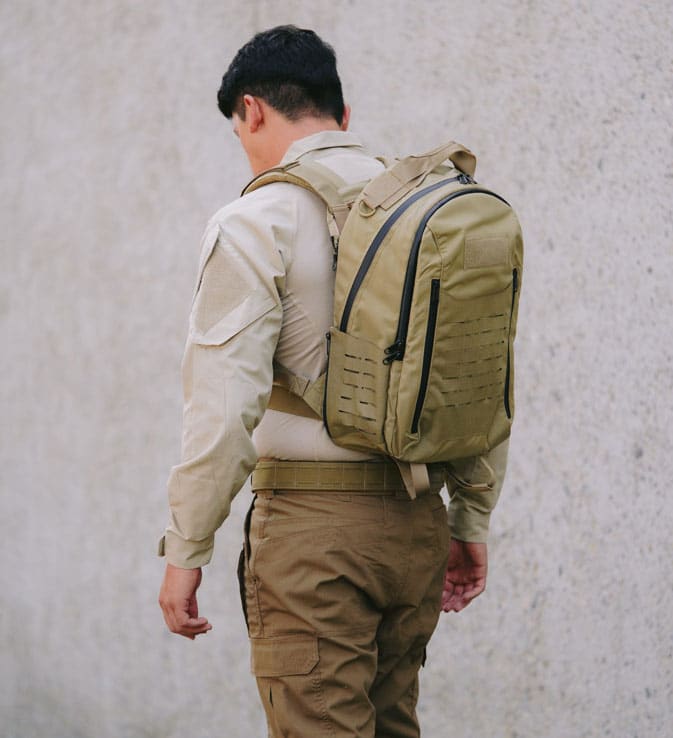 DISCOVER MORE Main features:
HIGHLIGHTS:
Armor not included

Breathable mesh panels and channels to keep you cool.

Breathable mesh shoulder straps.

Approximately 35L / 2100 cubic inches.

Main compartment fits 11×14" armor or hydration pouch.

Compartment with places for pens, pistol and rifle magazines.

Lots of pockets and smaller compartments.

Armor made with Aramid in waterproof TPU outer cover.

Adjustable Shoulder and waist straps, waist belt, carry handle.

Cargo straps along the backpack bottom.
PRODUCT WARRANTY:
BODY ARMOR MADE IN USA
Rapid Deploy Bulletproof Backpack
The Rapid Deploy Bulletproof Backpack is the perfect solution for professionals committed to being prepared. With the ability to transform from a backpack to a bulletproof vest, with customizable and removable panels to fit any body type, this pack has more options than ever before. NIJ06 Level IIIA (not included) protection panels included: 10×12″ and 11×14″ so you can be as safe as humanly possible while not sacrificing style or comfortability on the go. Due to the body armor being in a backpack, it can weigh less than traditional body armor and be easier to wear for long periods of time.
LEVEL IIIA PROTECTION
STOPS MULTIPLE .44 MAGNUM ROUNDS
PANELS NOT INCLUDED
WEATHERPROOF COVER
LOAD BEARING
COMPATIBLE WITH MOLLE ACCESSORIES
DEPENDABLE STRUCTURE
TESTED AT INDEPENDENT LABORATORY
Quadrelease Showcase Video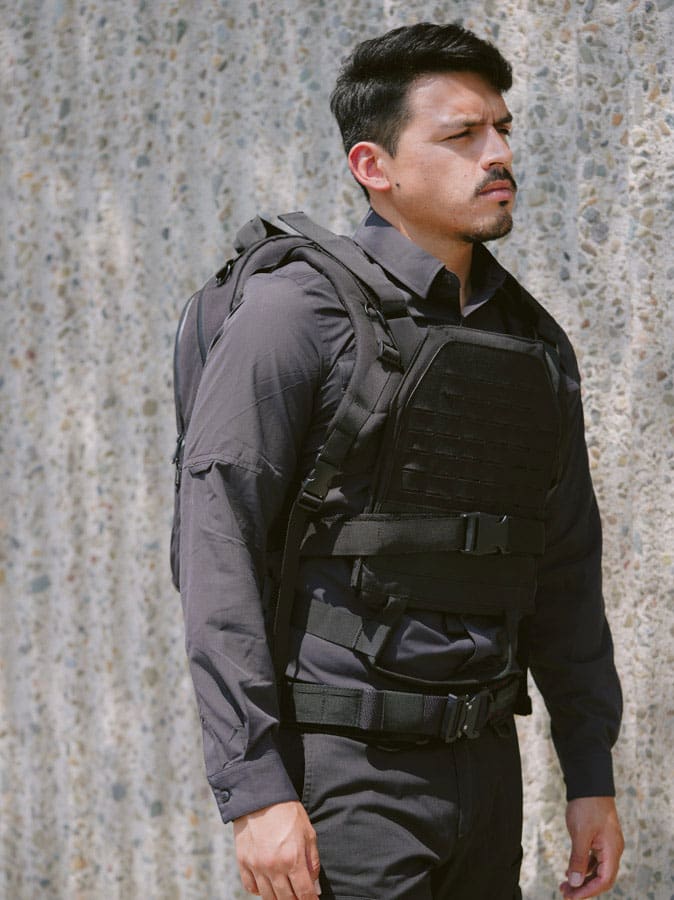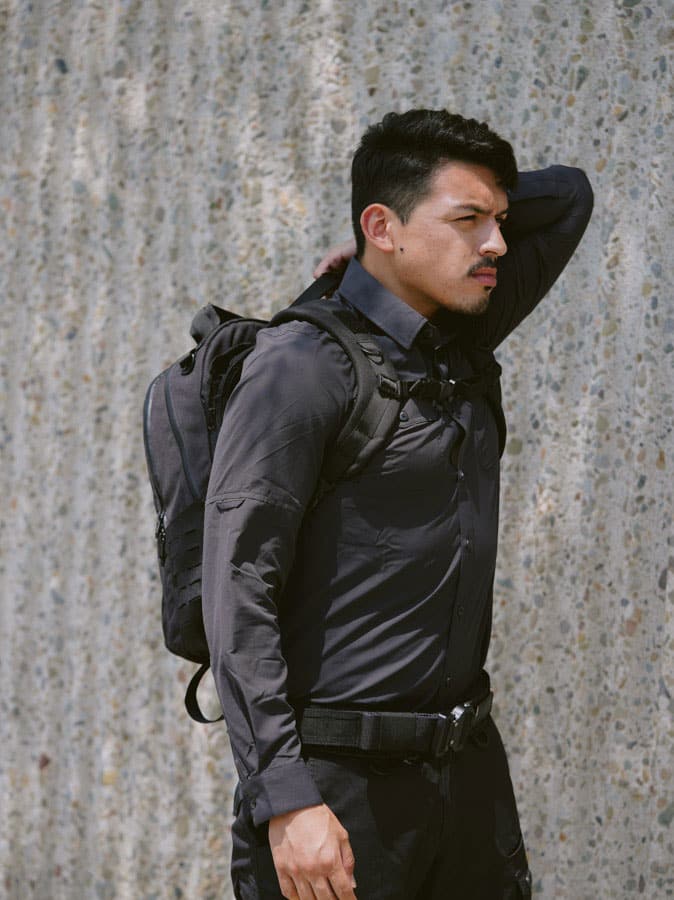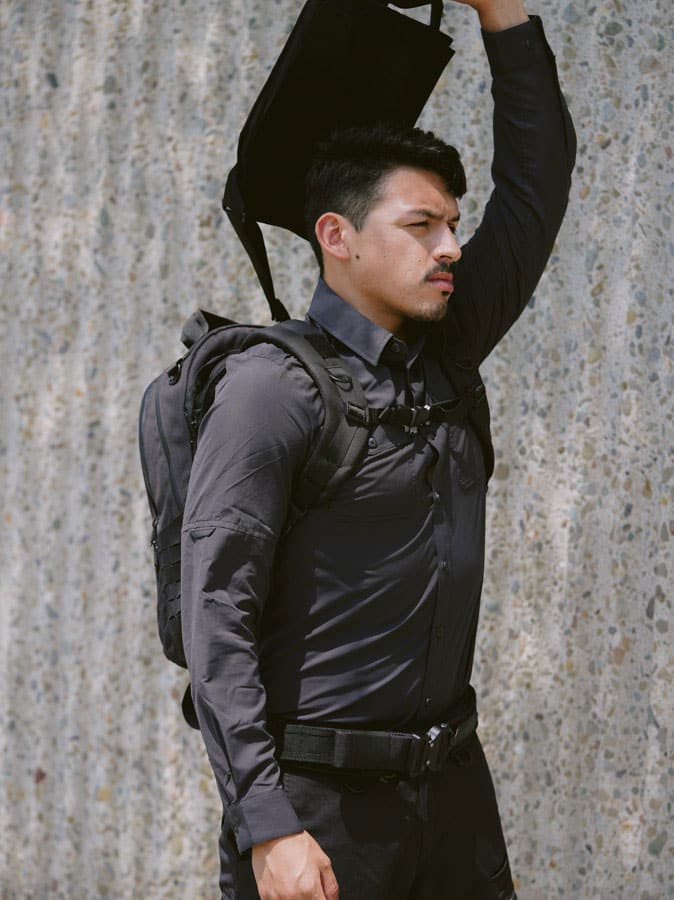 BODY ARMOR MADE IN USA
BULLETPROOF BACKPACK
Protect yourself in a fast-paced world with this quick response bulletproof backpack. Extra convenience from the flip up face shield and ballistic armor plates that have been included to customize your armor needs. Ultralight, this machine is what you need to survive if you find yourself on one of those unfortunate situations where someone pulls out a gun for no reason whatsoever. Keep everything together with two convenient drop pockets containing MOLLE webbing and nylon mesh interior padding along with one zipper pocket where you can store your valued belongings at hand's reach.
BACKPACK ARMOR
Backpack Plate Carrier
The body armor can be heavy, restricts movement, and can be extremely hot to wear in extreme weather conditions; all of which means that body armor is not particularly practical for those who are caught in dangerous situations when fighting isn't an option.rnrnThe bulletproof backpack is an alternative! This type of body armor was designed to be worn around the body in order to protect the wearer from attacks and shootings. When deployed the backpack body armor is worn in a similar way to traditional body armor.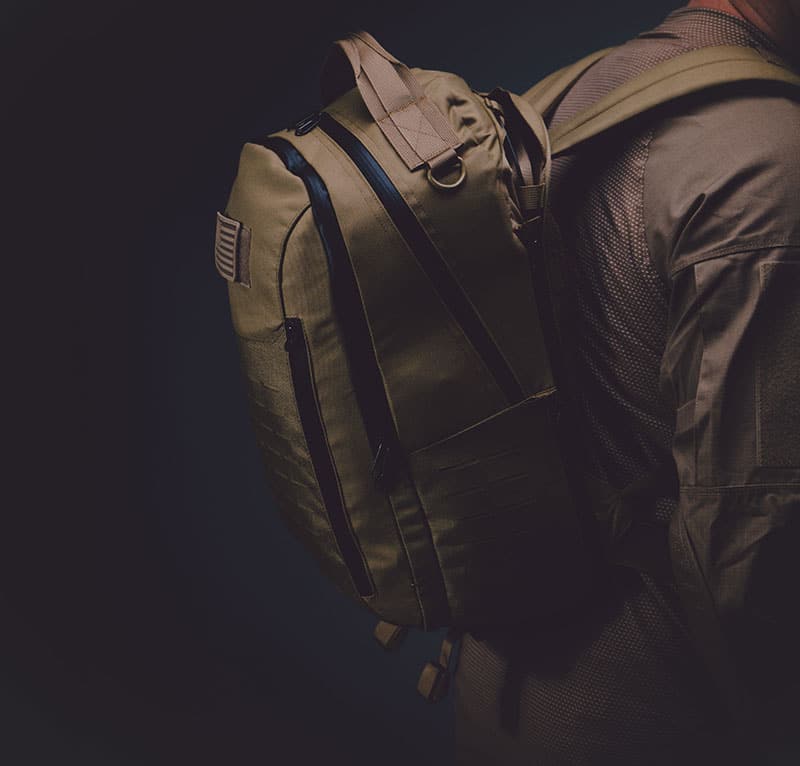 Reduce the risk
Reduce the risk of death in high-risk situations
There is a growing body of evidence to suggest that body armor can significantly reduce the risk of death in high-risk situations. The National Institute of Justice has discovered that body armor can prevent up 58% of gunshot wound deaths, and this is backed by plenty of data showing just how effective body armor really is. However, body armor is not without its problems. rnrnThe quality and protection that a body armor backpack can offer vary depending on the composition of the body armor contained within. Ace Link Armor Backpack offers level IIIA protection which will ensure that the body armor backpack is capable of stopping bullets from a handgun.rnrnBe prepared when danger strikes, and shop today!