These reinforced rigid tactical belts will keep your pants where they need to be!
Ace Link Armor's Tactical Belts are designed to securely and comfortably fit the wearer, no matter what they're wearing. Designed for both tactical use and everyday wear, these tactical belts offer high quality craftsmanship that will last you through any mission or activity!
Our tactical belts offer a comfortable fit and unparalleled tensile strength for any mission. Our range belt can be worn in your everyday life or on the battlefield, making it a perfect tactical belt for all environments!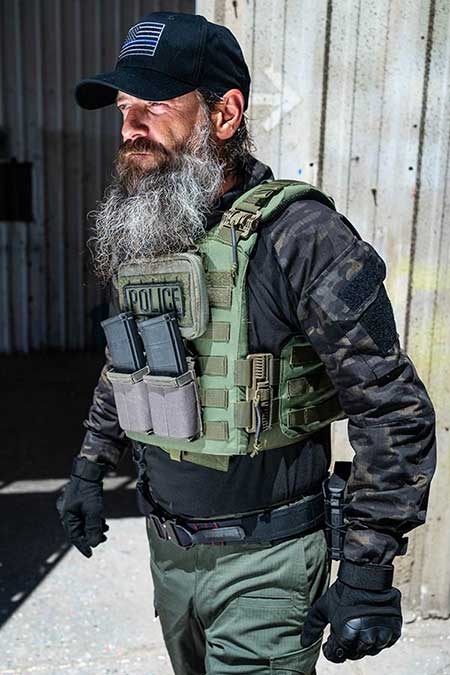 A tactical belt is a belt that has a quick release metal buckle, while the belt itself is made of materials such as nylon or polyester along with strong velcro panels and rigid inserts to wear around your waist with minimal torsion and stretching.
Variations of a tactical belt can be used to hold a radio, extra ammunition, and even an Individual First Aid Kit (IFAK) as mountable options, any attachment or pouch you may need can also be mounted via the belt's laser-cut slits or MOLLE type webbing, or simply by sliding into or clipping onto the belt itself.
It is an important part of a tactical load-out; distributing the weight of your equipment as well as holding up your utility or uniform pants. It's important to get one that you're comfortable with and that fits properly.
Tactical belts come in different colors and length sizes, so there are some things to consider when choosing the best belt for yourself or someone you know who is in need of a tactical belt.