-20%
2 reviews
Armor T-Shirt
Standard
LEVEL IIIA BULLETPROOF VEST STOPS UP TO .44 MAG
Choose Armor T-Shirt Size
Armid Level 3A Armor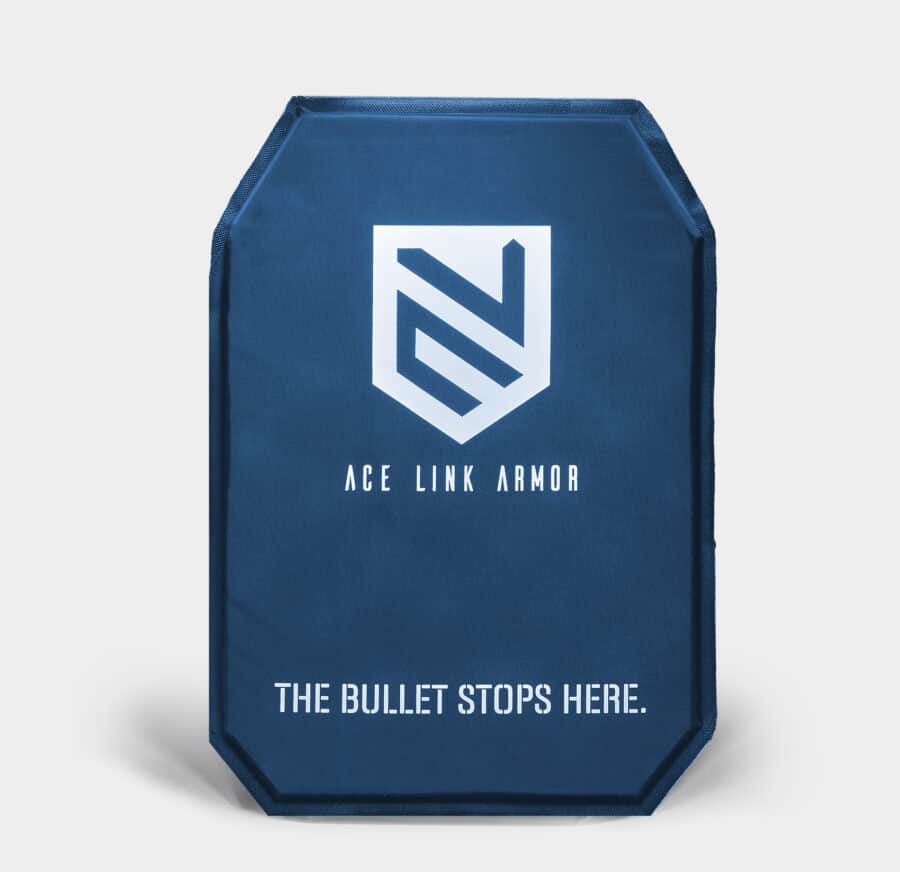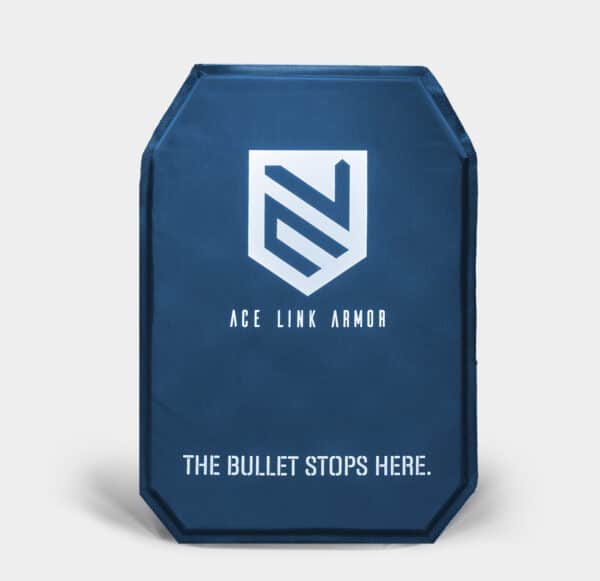 In stock
PROTECTION
NIJ.06 IIIA Protection Panels Included (Front And Back).
T-SHIRT MATERIAL
85% polyester / 15% spandex elastic fabric
LIGHTWEIGHT
Single ballistic panel weight only 0.90 lbs and 0.3″ thin
MADE IN USA
BALLISTIC PANELS ARE PROUDLY MADE IN IRVINE, CA
FULL CONCEALMENT
Provides full concealment for your armor panels.
BULLETPROOF T-SHIRT
CONCEALED BULLETPROOF ARMOR
THE MOST CONCEALED BALLISTIC PROTECTION
The Concealed Armor T-shirt offers Level IIIA protection against most handgun rounds.
The T-shirt is made of ultra-lightweight materials and is comfortable to wear for extended periods of time. It can be easily concealed under a shirt or jacket, making it an ideal choice for body armor.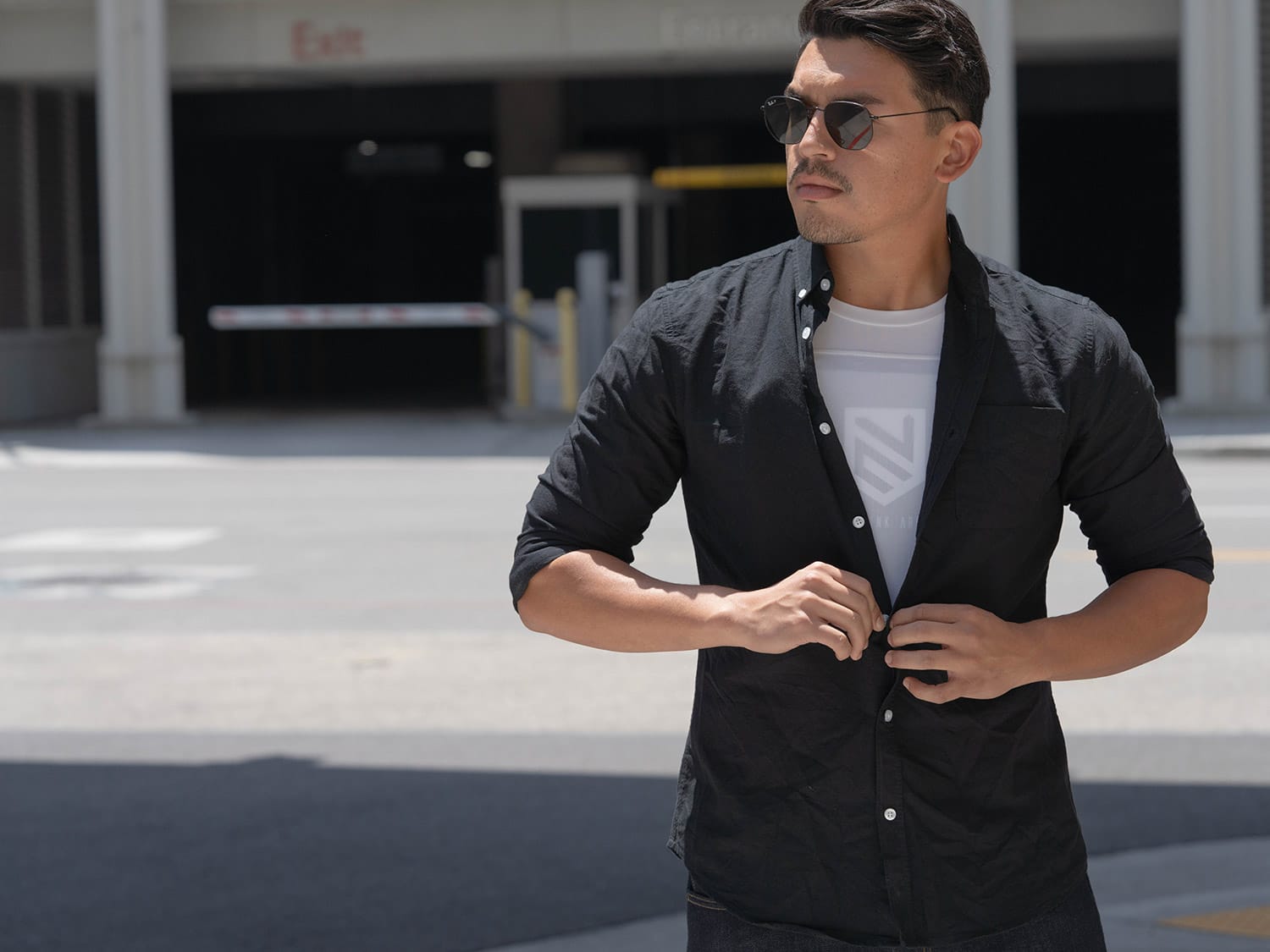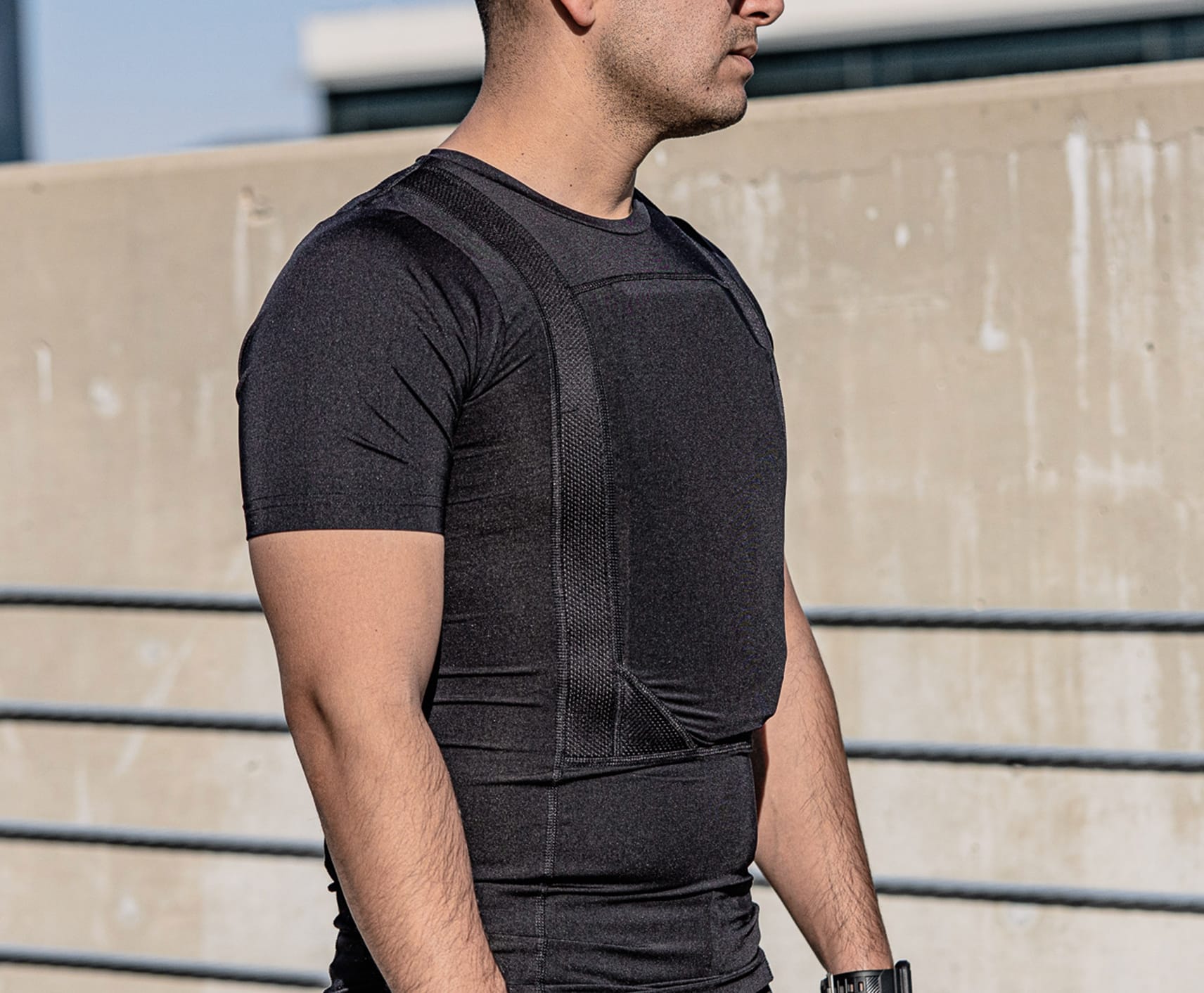 Concealed Protection
All the protection of a light armor vest with the convenience and comfort of a t-shirt.
Constructed from moisture wicking 85% polyester/15% spandex compression fabric with antimicrobial properties built.
If you have to wear body armor, why not make it as comfortable as possible? The APEX Concealed Armor T-shirt does just that. It's made from moisture-wicking, breathable compression fabric with built-in antimicrobial properties to keep you cool and dry.
The armor pocket is designed to hold plates up to three pounds, so you can stay protected without feeling weighed down. Plus, the shirt is tailored to provide a snug, concealed fit under your clothes. Whether you're on the job or off, the Concealed Armor T-shirt is the best way to wear body armor.
QUALITY BODY ARMOR MADE IN USA
VIP PROTECTION
Ace Link Apex Concealed Armor T-Shirt a comprehensive ballistic protection to ensure the wearer is safe when he needs it the most. NIJ.06 IIIA structure will stop multiple rounds of various handgun threats (up to .44 Magnum).
Ballistic panels are protected from weather and other environmental factors by ultrasound sealed TPU fabric. If you are looking for body armor that will offer you the best possible protection, then you need to consider the Ace Link Apex Concealed Armor T-Shirt. This shirt is made from 100% breathable fabric and features a snug fit, which ensures that the ballistic panel stays in place.
Additionally, the shirt is designed to be worn as an undergarment or as a normal T-shirt.
Our Soft Armor Panels are proudly MADE IN USA.
LEVEL IIIA PROTECTION
STOPS MULTIPLE .44 MAGNUM ROUNDS
WEATHERPROOF COVER
ULTRASOUND SEALED TPU FABRIC
LIGHTWEIGHT
T-SHIRT WITH PANELS – NO MORE THAN 1.6 LBS
DEPENDABLE STRUCTURE
TESTED AT INDEPENDENT LABORATORY
Standard Panel
STANDARD PANEL KEY FEATURES:
Level IIIA Protection
Comprehensive ballistic protection. NIJ.06 IIIA structure.
Stops multiple rounds of various handgun threats (up to .44 magnum).
Stops multiple threats: 9mm FMJ RN, 9mm Luger or NATO, .40 S&W, .357 Magnum, .357 Sig, .45 Gap, .44 Magnum
Tested at independent laboratory
Armor Panels Made In USA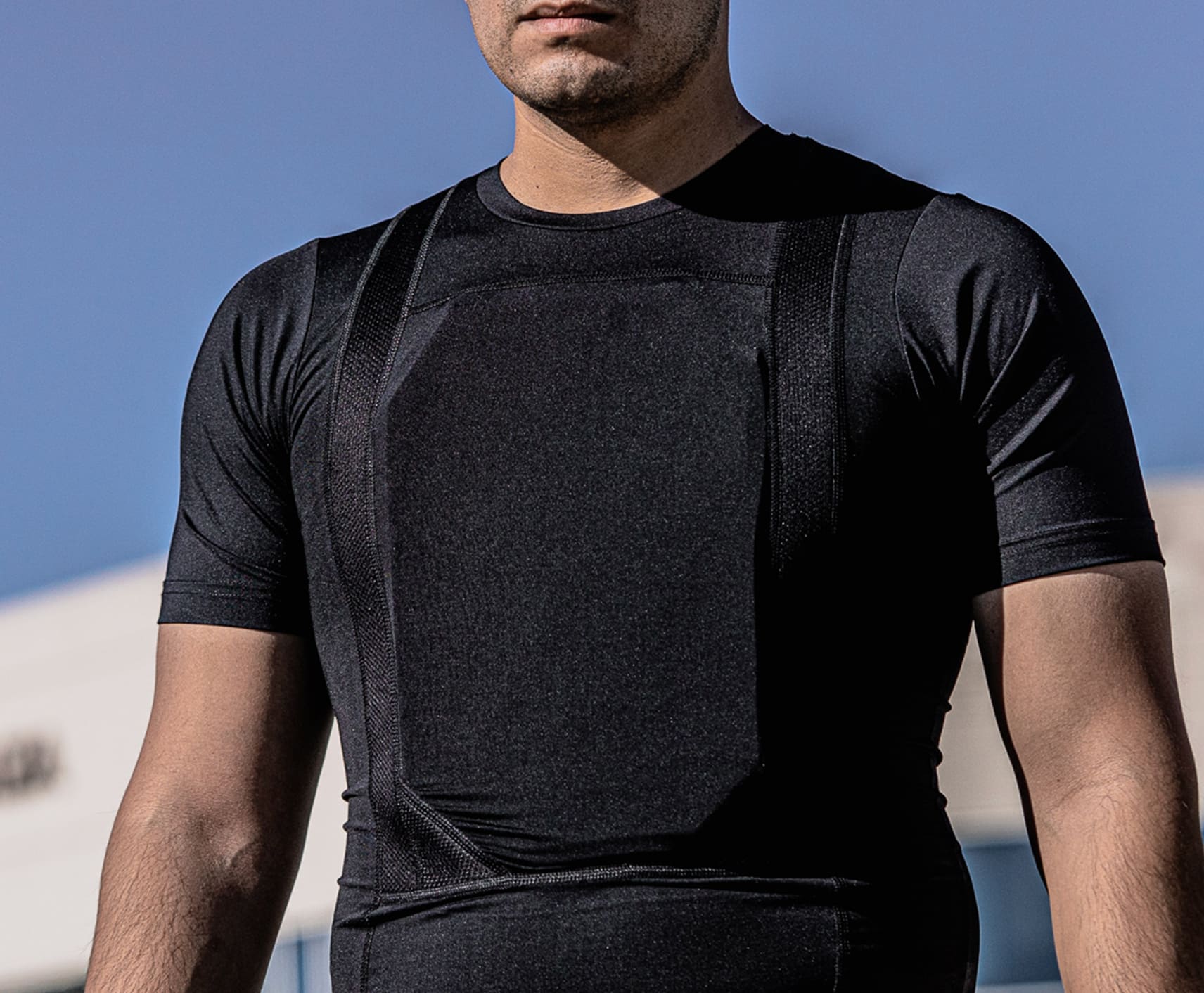 STAY PROTECTED
UNNOTICEABLE PROTECTION
Level of Protection: NIJ.06 IIIA
Made out of 85% Polyester, 15% Spandex.
Available in Black.
Sizes S, M, L, XL, 2XL, 3XL.
Meant to be worn under clothing for better conceal-ability.
2 pieces 08×12"  Soft Armor Panels included.
TPU waterproof cover to keep moisture out.
Ultrasonic sealed.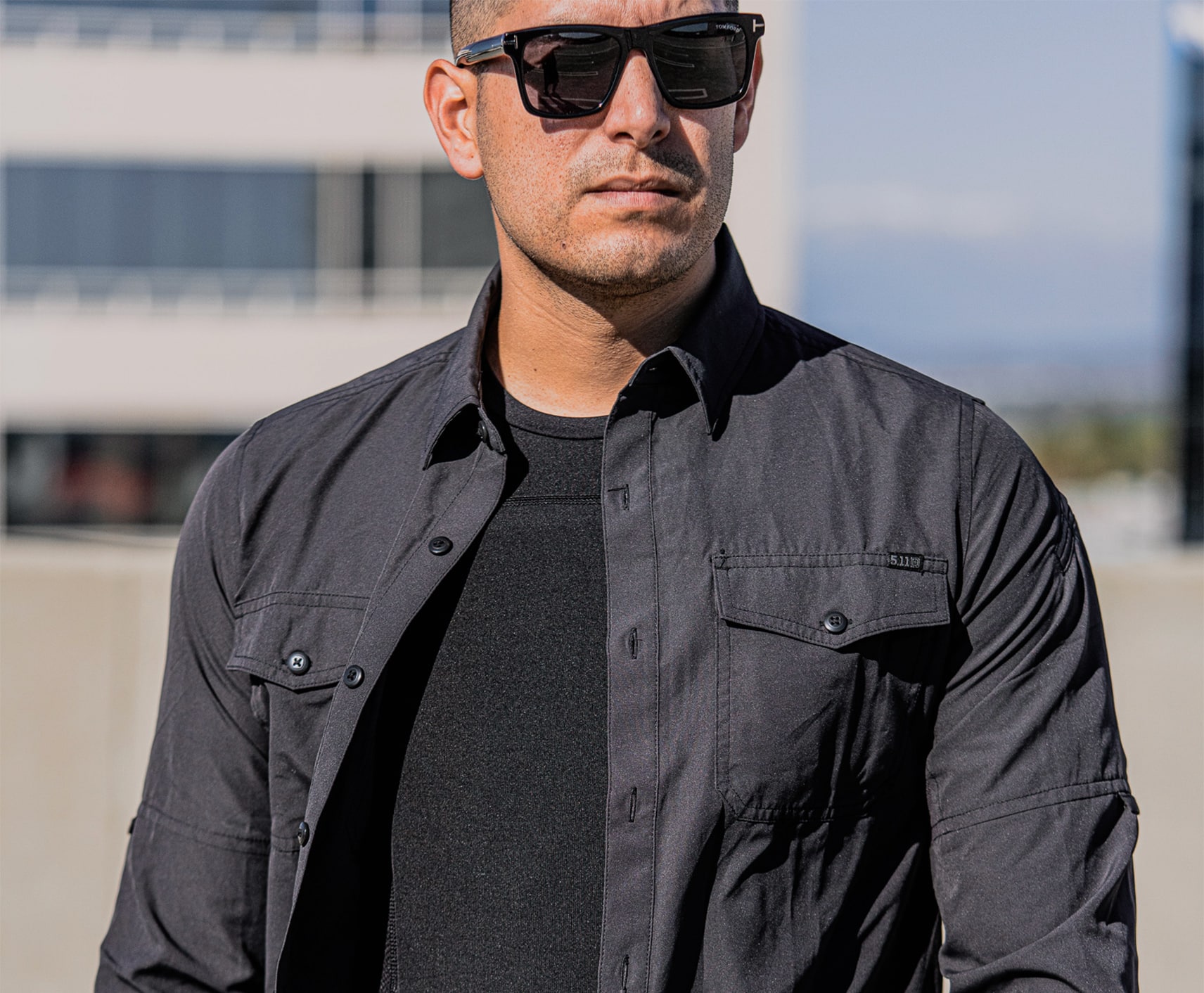 Concealed Ballistic Protection
Hide and Sleek
Apex Concealable Armor T-Shirt provides the best concealment when worn under your clothing but wears just as good as an overt carrier when in a training environment.
Worn beneath the uniform effectively protects vital body organs from penetrating bullet wounds to the chest and abdomen that would result in serious injury and possibly death.
The concealed body armor is a bullet-resistant body shield that offers superior protection under fire to bullet-resistant materials of similar weight and bulk. Because they are so thin, bulletproof vests can be easily worn beneath clothing without the bulge or rigidity.
Your bullet proof vests need to be bullet-resistant, comfortable, and concealable any by concealable we mean no one should be able to tell that the bulletproof vest is worn underneath your clothing.
TESTING
ULTRALIGHT AND SUPER-THIN PROTECTION
For those looking to save weight, Aramid Panels are one of the lightest ballistic panels on today's market. These high strength but low density materials make them perfect for fitting within tactical gear or undercover operations where every gram counts!
STOPPING POWER AGAINST HANDGUN THREATS
The NIJ.06 IIIA structure will stop multiple rounds of various handgun threats, ensuring that you are protected from risk no matter what situation arises. There is no compromises when it comes to your safety!
Reviews
GREAT !!!!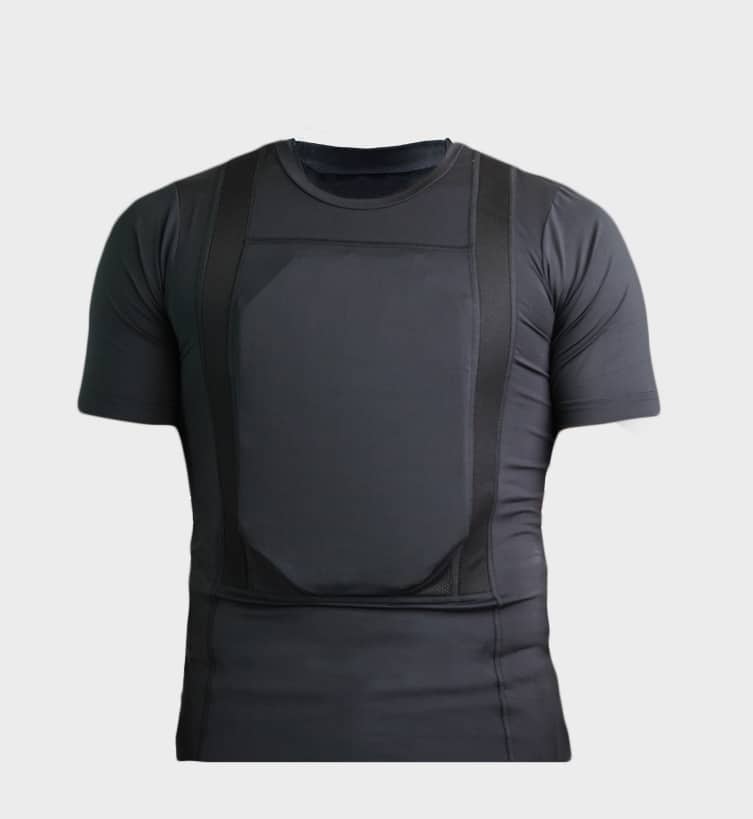 I have been looking for something like this my whole life….practically. Hot days I can wear it with only a front plate and be cool, and nobody knows. Anytime I don't need a whole vest it's great. A must have tool in the toolbox.
November 23, 2022
brett w.
T-shirt 3A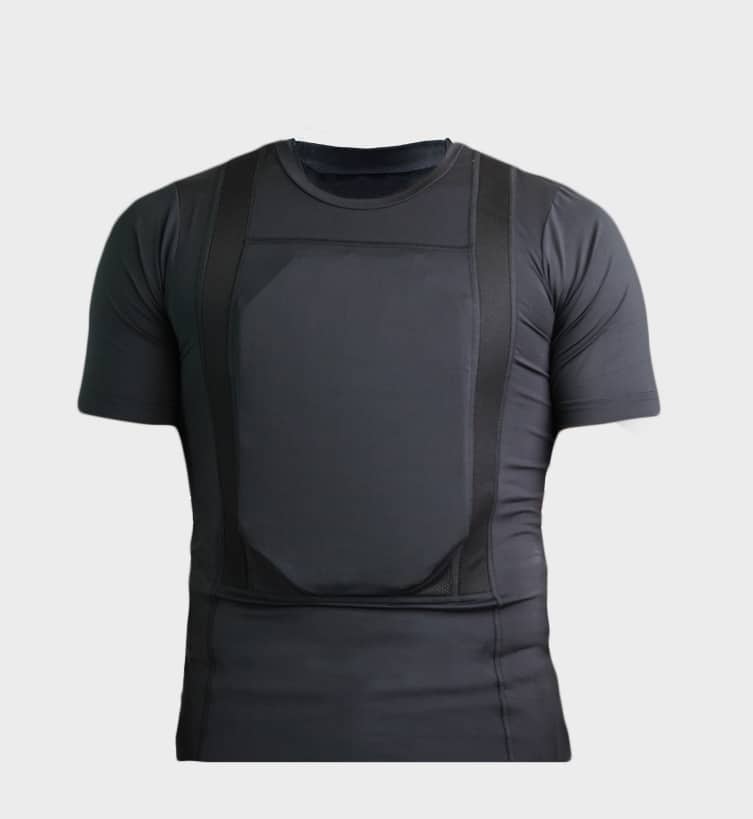 Very comfortable, light weight. Used it on duty most of the summer under a polo shirt. Hardly tell you are wearing a vest.
November 18, 2022
Dominic P.