Concealed Armor T-Shirt "Apex"
$65.00
Protection
accommodate ballistic inserts up to 2x 10×12" and not exceeding three pounds
Material
85% polyester / 15% spandex elastic fabric
Comfort
Plate pockets bordered by polyester mesh and 2 mm of foam for comfort and support
Reinforcements
Armor pockets reinforced at the corners to prevent any moving or sagging
Full concealment
Provides full concealment for your armor panels Ballistic Panels Sold Separately
Concealed Armor T-Shirt Only "Apex"
CONCEALED ARMOR T-SHIRT
THE MOST CONCEALED BALLISTIC PROTECTION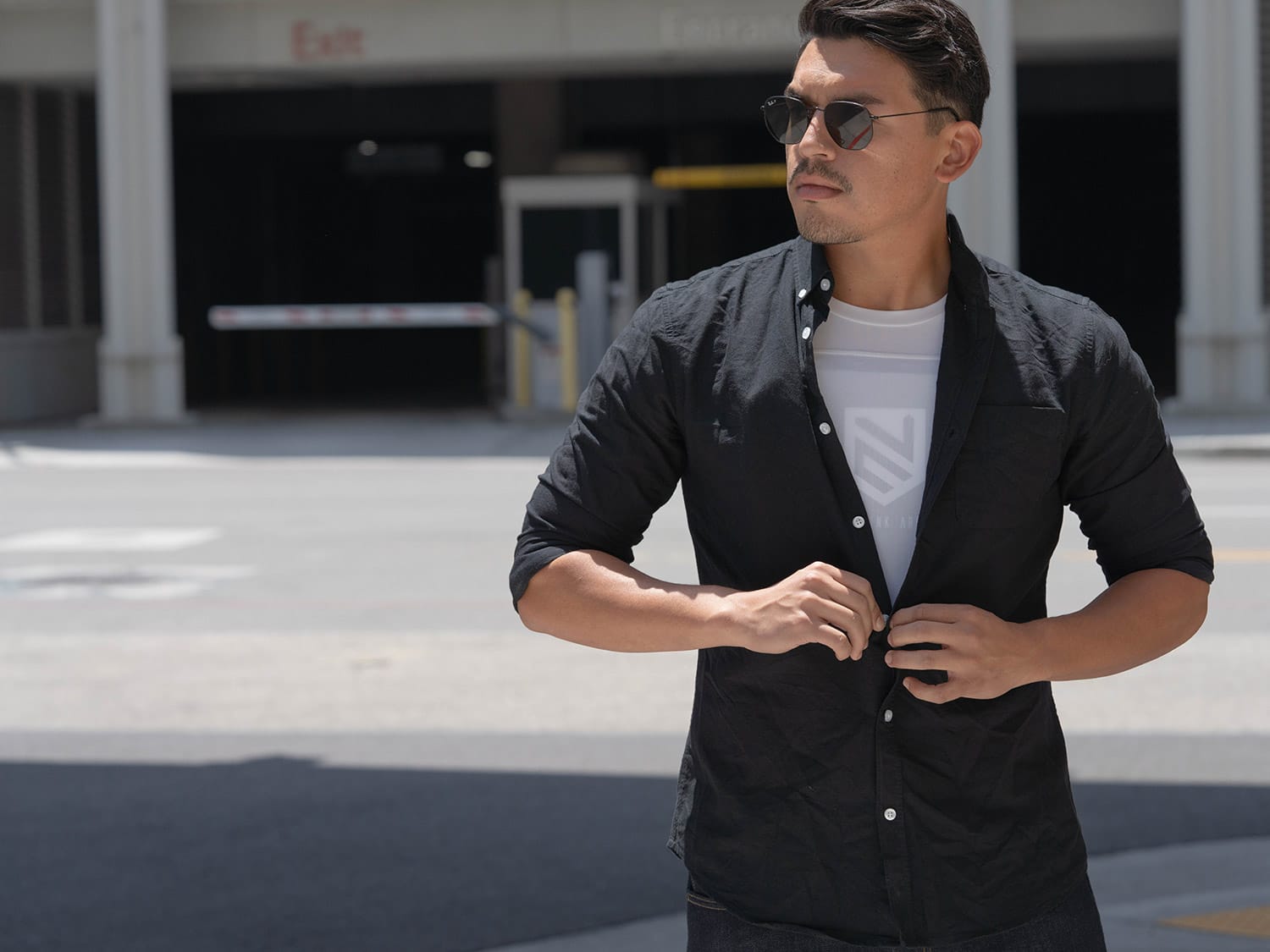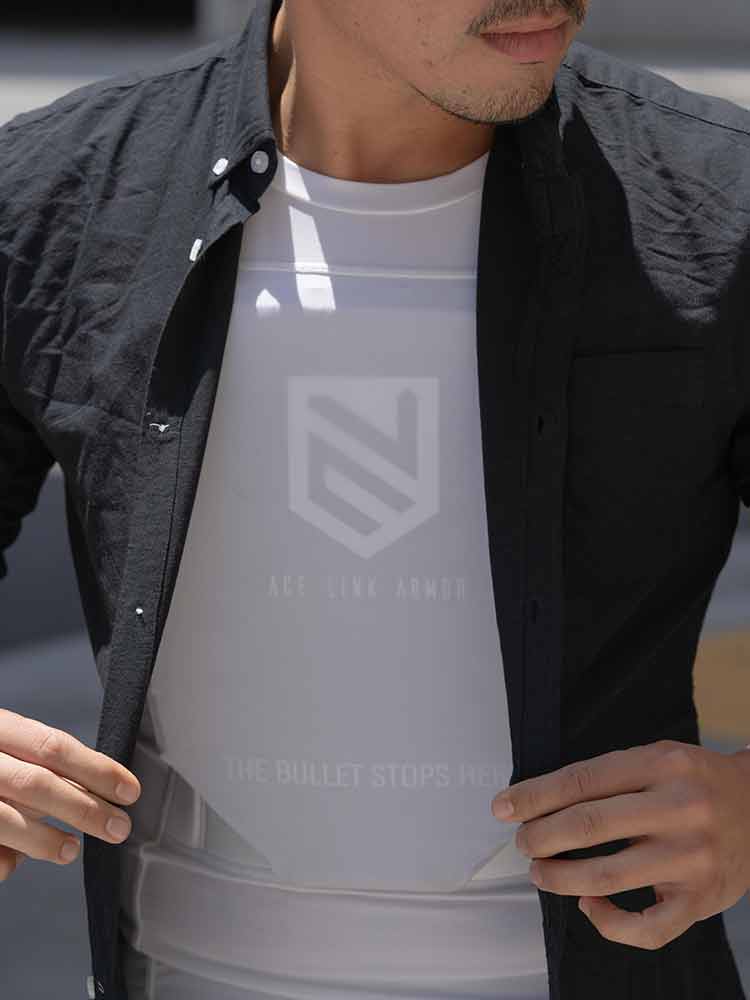 Concealed Ballistic Protection
All the protection of a light armor vest with the convenience and comfort of a t-shirt. Constructed from moisture wicking 85% polyester/15% spandex compression fabric with antimicrobial properties built. Armor pocket is designed for plates not exceeding three pounds. The most comfortable, concealable, and convenient way to wear light body armor.
The problem has been that 10×12 panels are not an exact fit, especially at the bottom. Our development engineer designed a 10×12" soft panel with a slight V-angle that makes the panels fit the shirts much better and more comfortably.
HIGHLIGHTS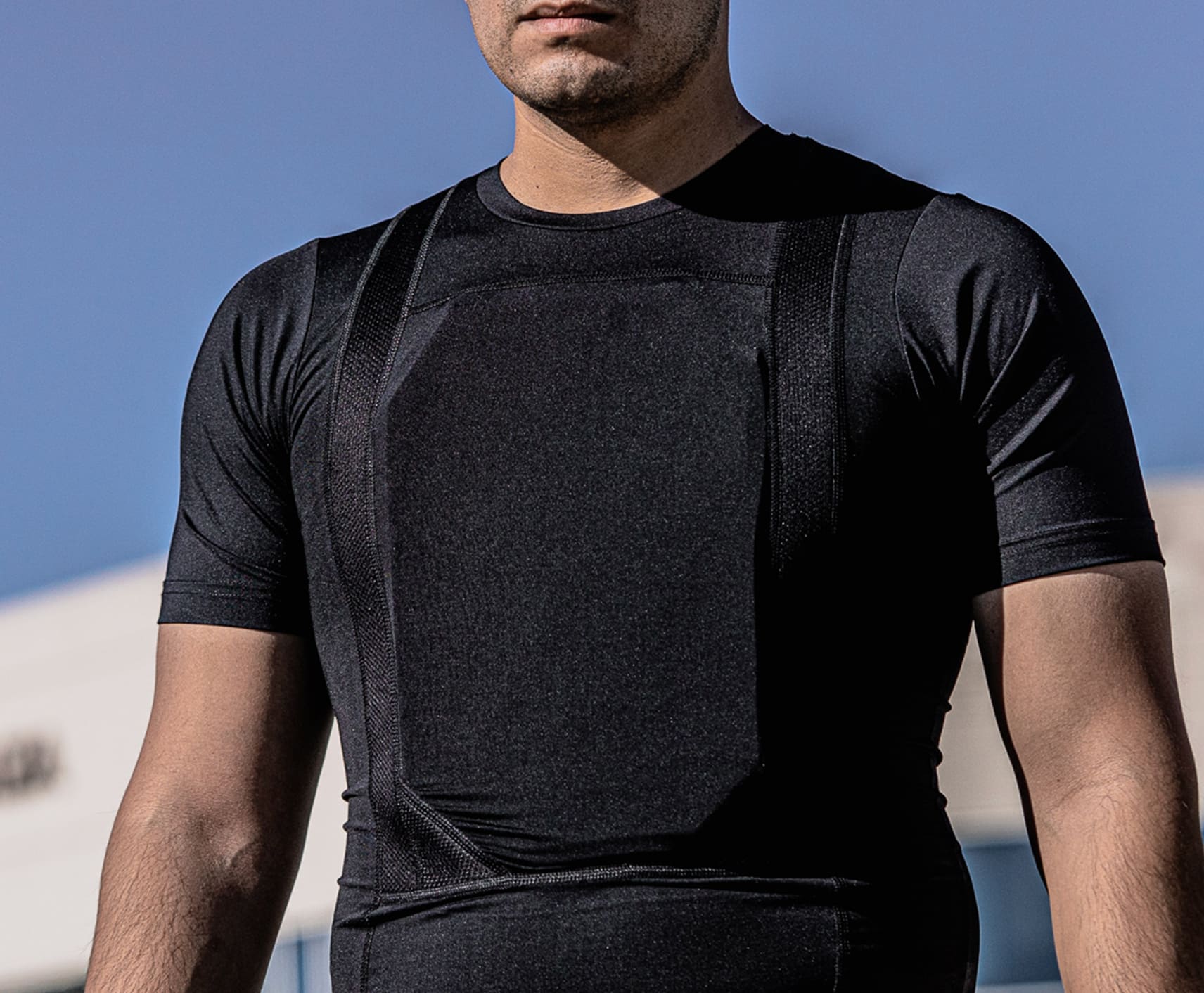 Everyday Protection from Everyday Threats
T-Shirt Only
Made out of 85% Polyester, 15% Spandex.
Available in Black.
Sizes S, M, L, XL, 2XL, 3XL.
2 pieces 08×12" V-angled Soft Armor Panels included.
TPU waterproof cover to keep moisture out.
Ultrasonic sealed.
BALLISTIC PANELS MADE IN USA.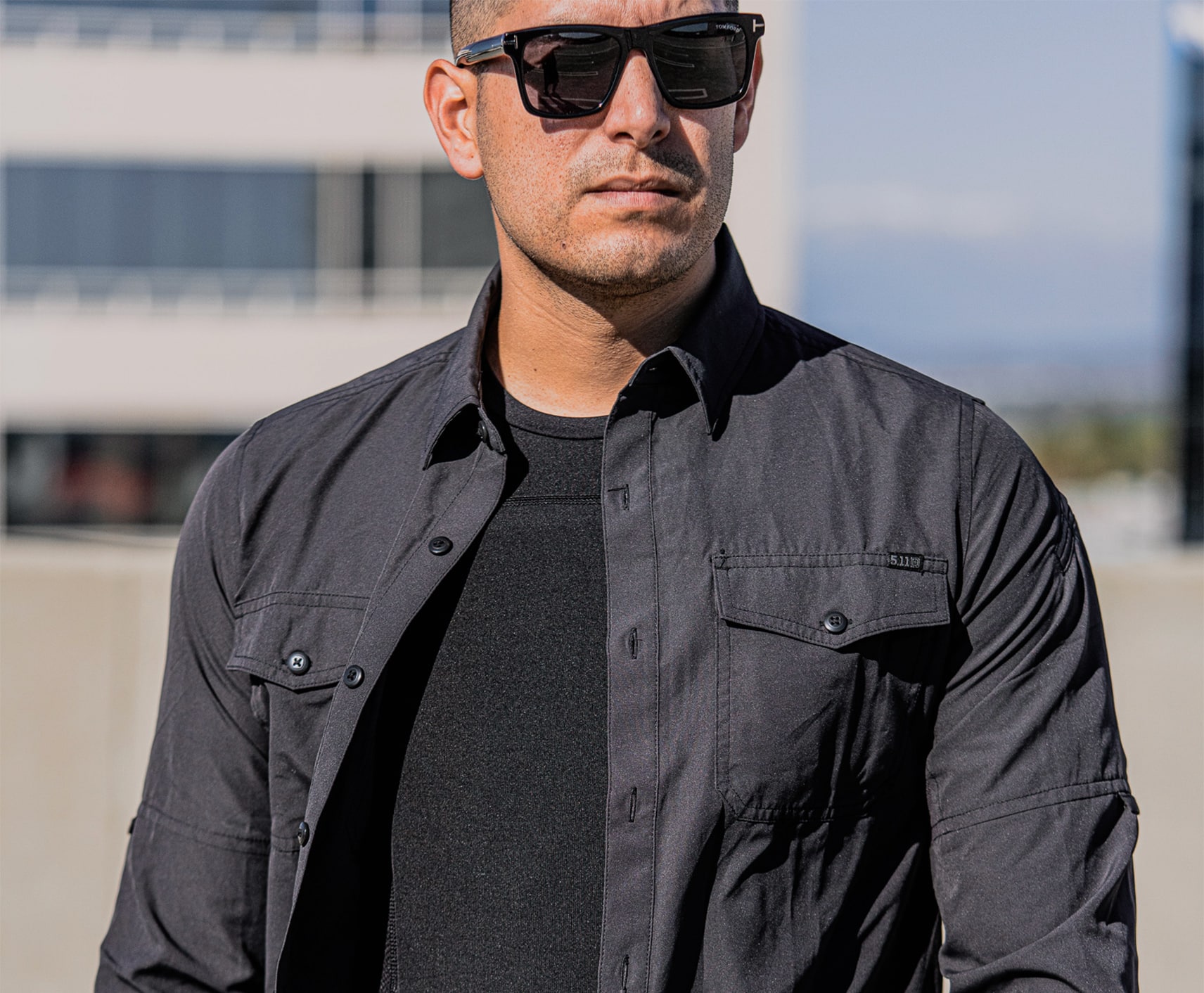 Concealed Ballistic Protection
Hide and Sleek
Apex Concealable Armor T-Shirt provides the best concealment when worn under your clothing but wears just as good as an overt carrier when in a training environment.
Worn beneath the uniform effectively protects vital body organs from penetrating bullet wounds to the chest and abdomen that would result in serious injury and possibly death.
The concealed body armor is a bullet-resistant body shield that offers superior protection under fire to bullet-resistant materials of similar weight and bulk. Because they are so thin, bulletproof vests can be easily worn beneath clothing without the bulge or rigidity.
Your bullet proof vests need to be bullet-resistant, comfortable, and concealable any by concealable we mean no one should be able to tell that the bulletproof vest is worn underneath your clothing.