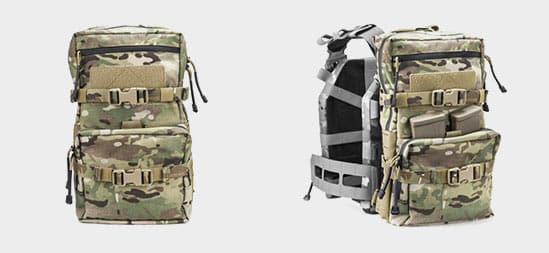 The Ace Link Multi-Accessory Performance Pack reintroduces backpack versatility like nothing before. The MAP Pack can either be worn by itself with the included shoulder straps, or can be mounted onto the Ace Link Backpanel when used in conjunction with the Skeletac Plate carrier, this affords the wearer to carry extra equipment or medical gear without taking up space on the front of the plate carrier- allowing the weight to be carried like a backpack while wearing the plate carrier.
SAME DAY SHIPPING
Orders placed by 3pm Pacific Time ships the same day!
WARRANTY
Soft Armor 8 Years.
Hard Armor 5 Years.
Carrier 2 Years.
CUSTOMER SERVICE
In case of any questions feel free to contact us - Monday to Friday 9-5pm.