LP Gen4
Plate Carrier
MINIMALIST & LOW PROFILE 500D Cordura with IRR
$249.00
or 4 interest-free payments of
$62.25
with
ⓘ
LOW PROFILE
MINIMALIST TACTICAL PLATE CARRIER
CUMMERBUND MAG POUCHES
ELASTIC CUMMERBUND ACCOMMODATES AR MAGAZINES
IRR Treatment
Infrared Reflective
Material
Durable Cordura 500D
Bungee Cord
6x Bungee Cord Included
Pull Tabs
6x Pull Tabs Included
Front & Back Plate Bags
Front & Rear Plate Bags Included
Templars Gear CPC LP GEN4
LIGHTWEIGHT & MODULAR
TACTICAL PLATE CARRIER
TG-CPC LP GEN4 is low profile plate carrier which can carry hard ballistic inserts with a plate backer, in front and back plate bags.
Plate bag height and cummerbunds are adjustable via velcro.
Front panel is modular and changeable. Back panel allows to install dedicated zip-on panels.
Compatible with aftermarket cummerbunds up to 5.5 inch heights.
Plate carrier is made of Cordura 500D and a durable Cordura 500D-based laminate.
IRR Treated
Set comes with
Front Plate Bag
Rear Plate Bag
Low Profile Shoulder Pads
Elastic Carry Cummerbund
6x Bungee Cord
6x Pull Tabs
Key Features:
Cordura 500D Construction: Crafted from robust Cordura 500D material and a durable Cordura 500D-based laminate, this plate carrier ensures exceptional durability and longevity, capable of withstanding demanding operational environments.
IRR Treatment: All materials used in the plate carrier are IRR (Infrared Reflective) treated, making it suitable for covert operations during night and low-light conditions, where minimizing your infrared signature is crucial.
Low Profile Design: The plate carrier is intentionally designed without MOLLE webbing to reduce bulk and maintain a sleek, low-profile appearance, ideal for situations where minimizing your profile is essential.
Ballistic Insert Compatibility: Designed to accommodate SAPI-style ballistic inserts in both the front and rear panels, providing vital protection against ballistic threats.
Modular Front Panel Compatibility: The front panel is equipped to attach range of modular front panels or any other velcro/hook-backed ITW/swift-clip placard, allowing for versatile customization and loadout options.
Back Panel Compatibility: Featuring a YKK #10 vislon zipper (Crye) on the back panel, this plate carrier is compatible with specific back panel options. Please note that it is not compatible with Ferro or Spiritus panels.
COOLMAX-Lined Comfort Pads: The COOLMAX-lined comfort pads enhance load distribution and ventilation, ensuring you stay comfortable during prolonged missions, even in high-stress situations.
Loop Adhesive for Patches: The upper front panel is equipped with loop adhesive, perfect for attaching IFF (Identification Friend or Foe) patches, morale patches, or other hook and loop accessories to personalize your gear.
Adjustable Straps: The plate carrier features adjustable shoulder straps and a cummerbund, allowing you to achieve a precise and secure fit, regardless of your body type, ensuring maximum comfort and mobility during operations.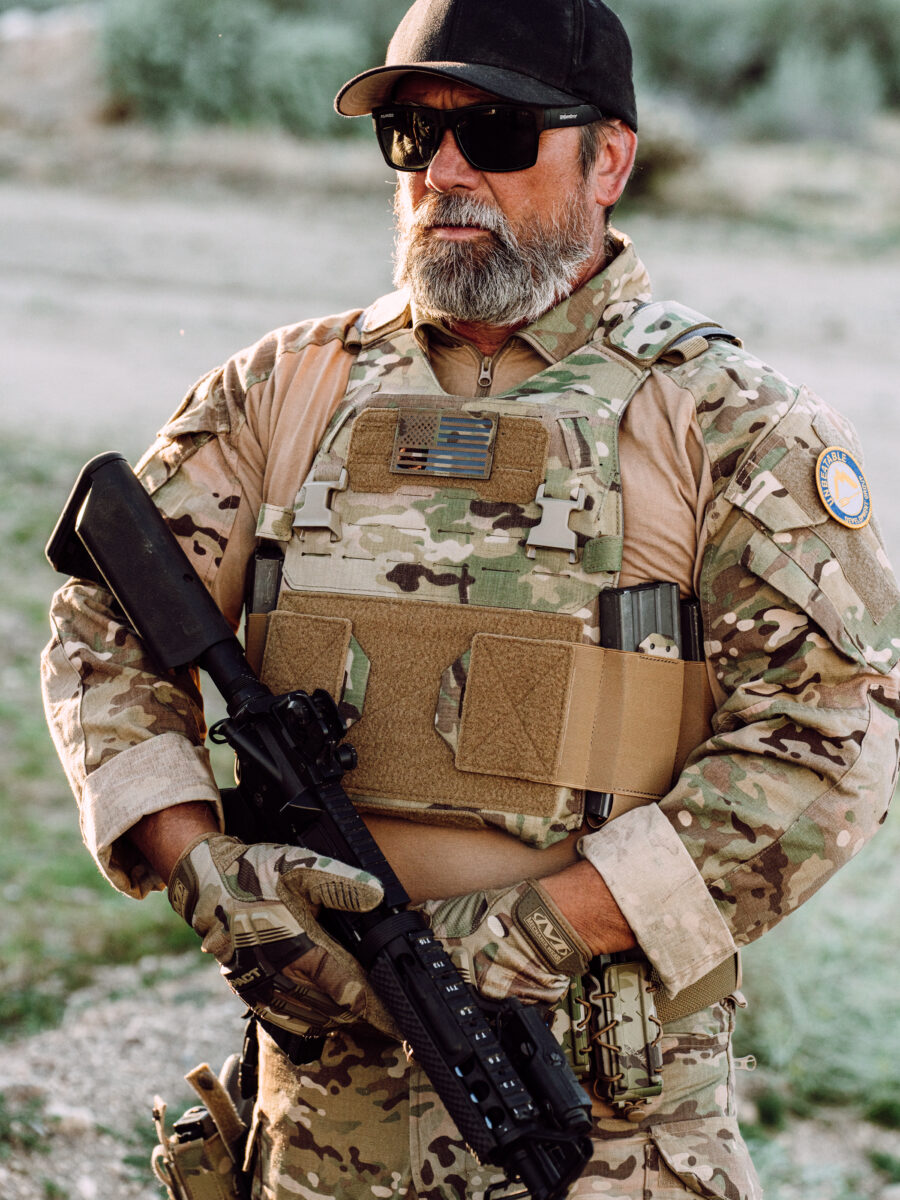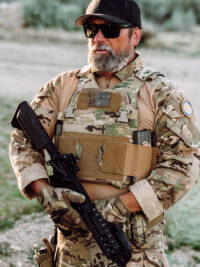 SUPER LIGHTWEIGHT
Our flagship plate carrier developed with the assistance of SOF Military and LE operators simplified, yet still functional, comfortable and robust. The MOLLE compatible surface has been reduced, but it can be expanded with back panels and exchangeable front panels, exactly like in other CPC variants.  The plate carrier uses Velcro-based closure and adjustment system on the shoulders and cummerbund. There is also a selection of additional accessories available, such as various cummerbunds, zip-on back panels and front flaps that can be purchased separately.
The low-profile design makes it a good choice for covert operations or for use in environments where a high-profile plate carrier would be too conspicuous.
The modular front panel allows you to customize the carrier to your specific needs. You can add pouches, placards, or other accessories to the front panel to carry the gear you need.
The back panel can be fitted with a dedicated zip-on panel for additional storage or to accommodate a hydration bladder.
The adjustable harness and cummerbund ensure a comfortable and secure fit.
The overall construction of the CPC LP GEN4 is very durable and well-made. It is made of high-quality materials and is designed to withstand the rigors of use.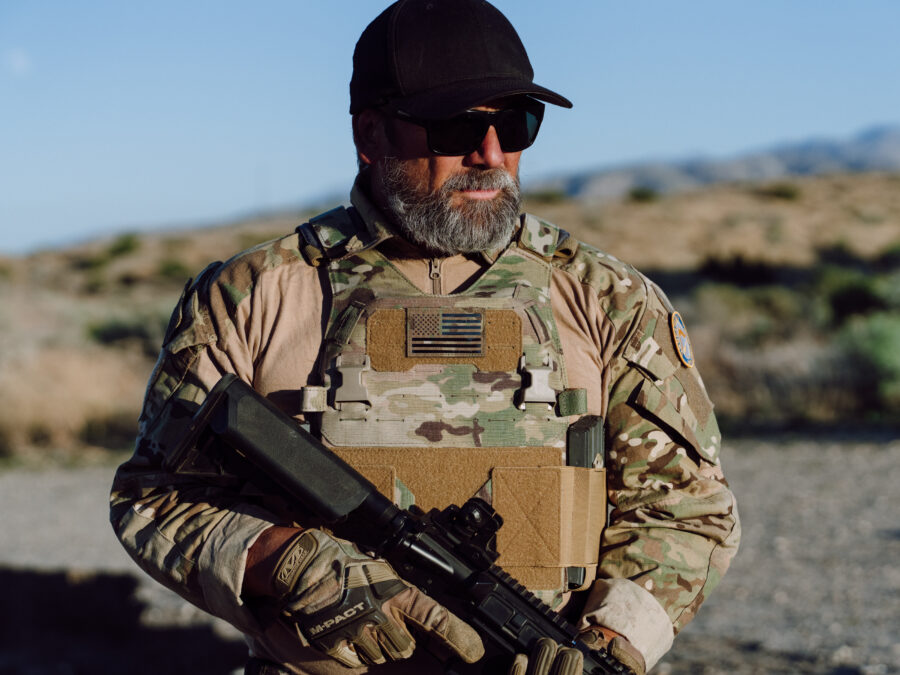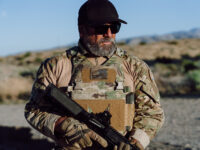 PROTECTION HIGHLIGHTS
Up to 10×12″
Standard 10×12" SAPI Sized Armor Plate Compatibility
Lightweight
Solid, Lightweight, and Low Profile
CUMMERBUND WITH POUCHES
Elastic Cummerbund with AR Mag Pouches
Load Bearing
Laser-Cut – Molle Compatible
PRODUCT FEATURES
QUALITY MADE IN EU
Durable 500D Cordura laminate
Our LP GEN 4 Plate Carrier is made of durable 500D Cordura laminate. Cordura is a highly durable fabric that is resistant to wear, tear, and abrasion. It is also water-resistant and breathable. The 500D designation refers to the fabric's weight, which is measured in denier. A higher denier number indicates a heavier and more durable fabric.
IRR treatment
The Cordura laminate used in the LP GEN 4 carrier is also IRR treated. IRR stands for infrared reflective. IRR treatment reduces the fabric's visibility to infrared devices, such as night vision goggles. This is important for military and law enforcement personnel who need to remain undetected in low-light or nighttime environments.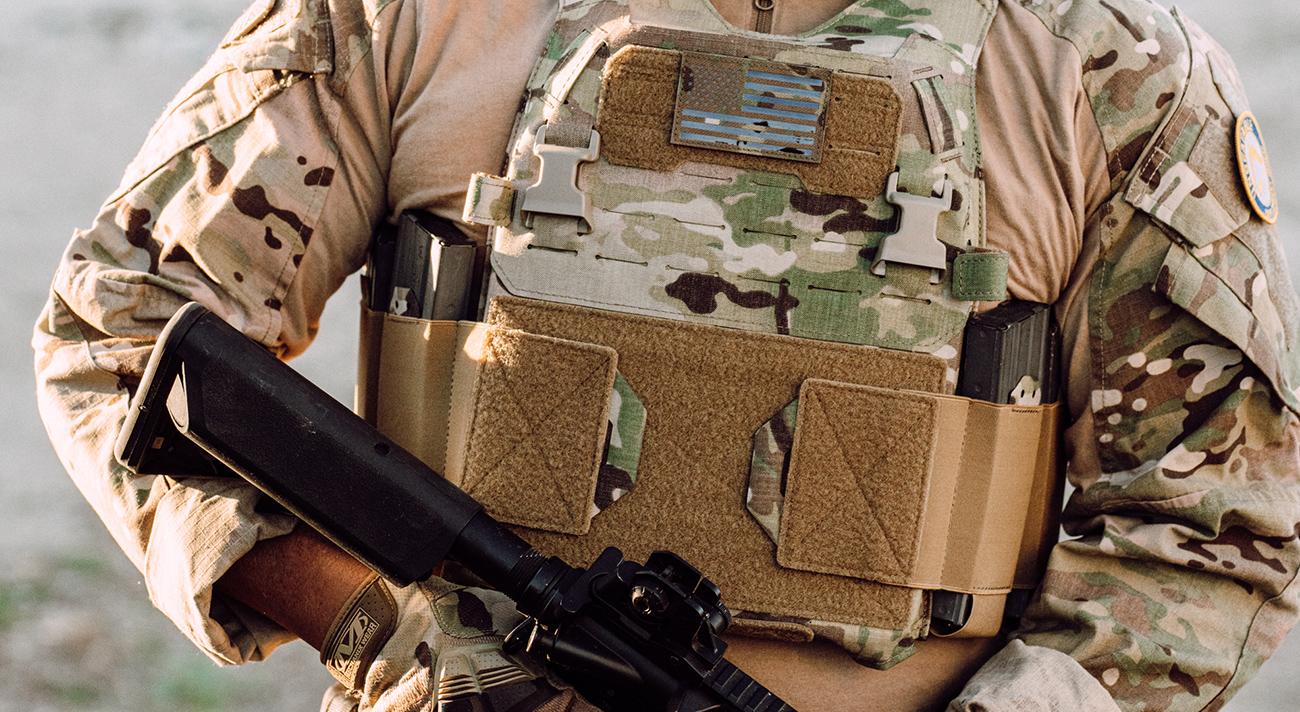 MOLDED PADDING
LP GEN 4 takes comfort to the next level with strategically placed molded padding on the front, back, and shoulders. Engineered for enhanced wearer comfort, this molded padding not only provides a cushioned feel but also plays a crucial role in promoting air circulation. The thoughtful design ensures that pressure points are minimized, allowing for extended wear without sacrificing comfort. The front and back padding contribute to an even distribution of weight, reducing strain on the wearer, while the shoulder padding adds an extra layer of support. This innovative feature not only elevates the overall comfort of the vest but also enhances air circulation, ensuring that the wearer remains cool and focused in demanding operational environments. Whether in extended missions or high-pressure situations, the molded padding on the Templar's Gear LP GEN 4 stands as a testament to its commitment to ergonomic design and user well-being.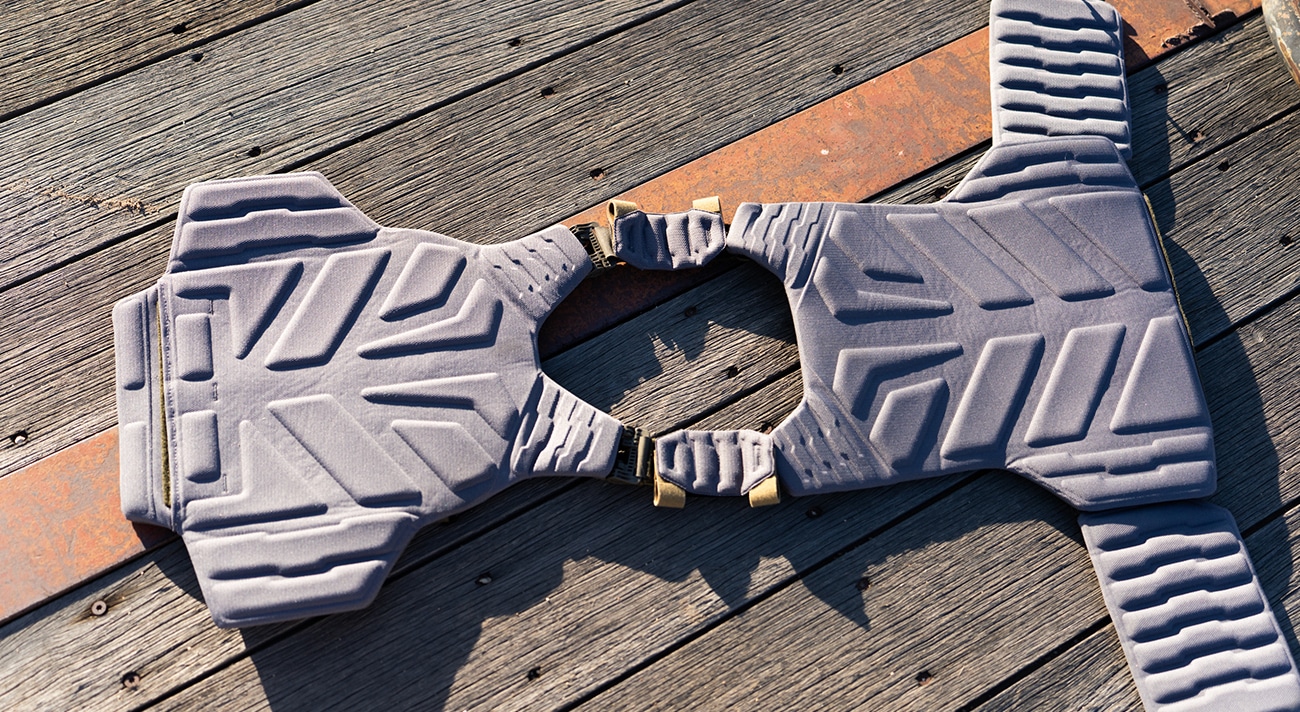 CUMMERBUND ADJUSTMENT
FLEXIBLE CUMMERBUND ADJUSTMENT LP Gen 4 has an adjustable cummerbund system that allows for quick, easy, and precise adjustment of the cummerbund. The system is accessed by lifting a laser-cut flap on the center bottom of the back panel. User can easily adjust the cummerbund tension using a pair of hook-and-loop straps.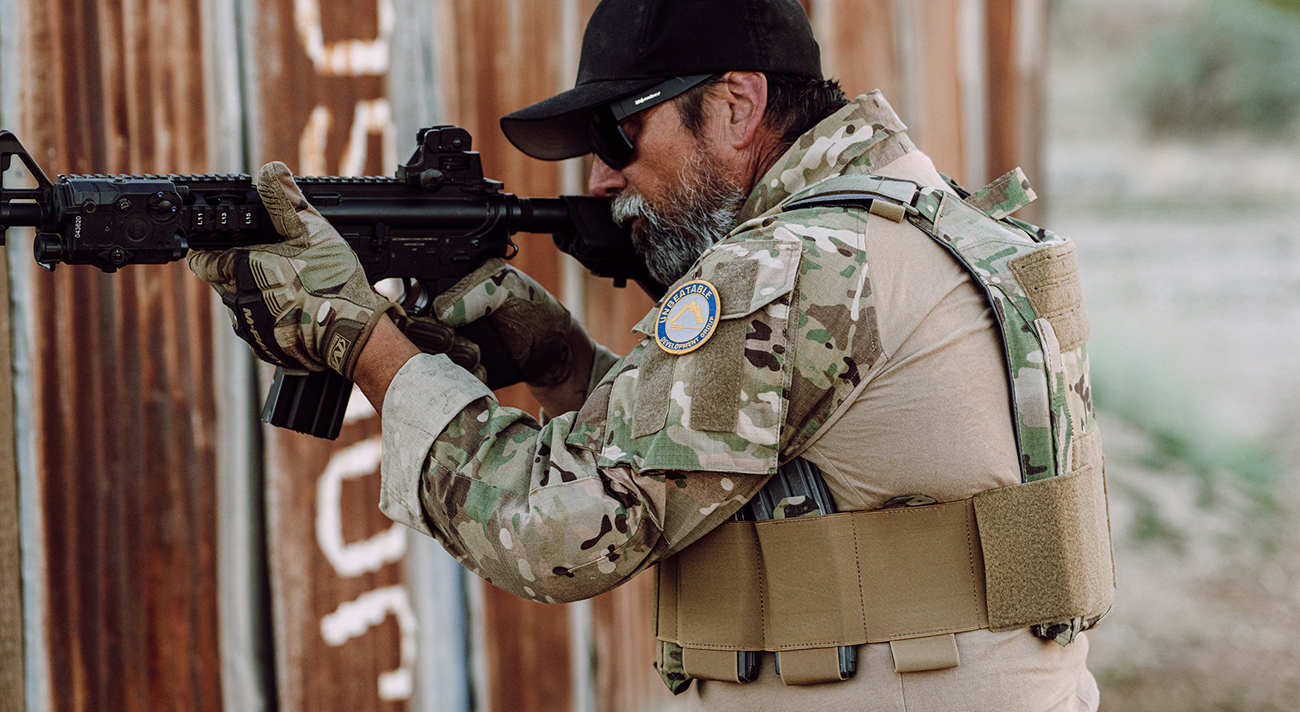 Swift Buckles
BUILT IN SWIFT BUCKLES Durable, versatile, and easy-to-use swift buckles.  Two wear-resistant Quick Attach Surface Mount Buckles to Mount your gear the way you like.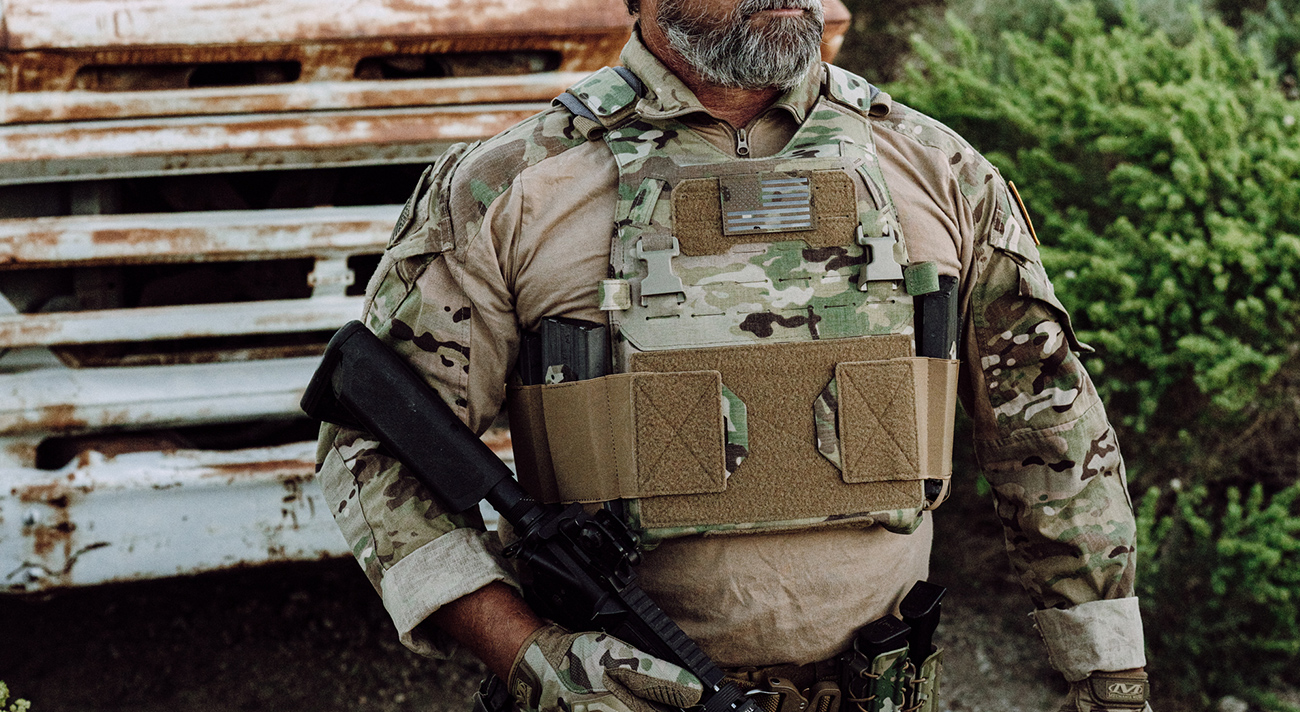 Low Profile
Low Profile Design: The plate carrier is intentionally designed without MOLLE webbing to reduce bulk and maintain a sleek, low-profile appearance, ideal for situations where minimizing your profile is essential.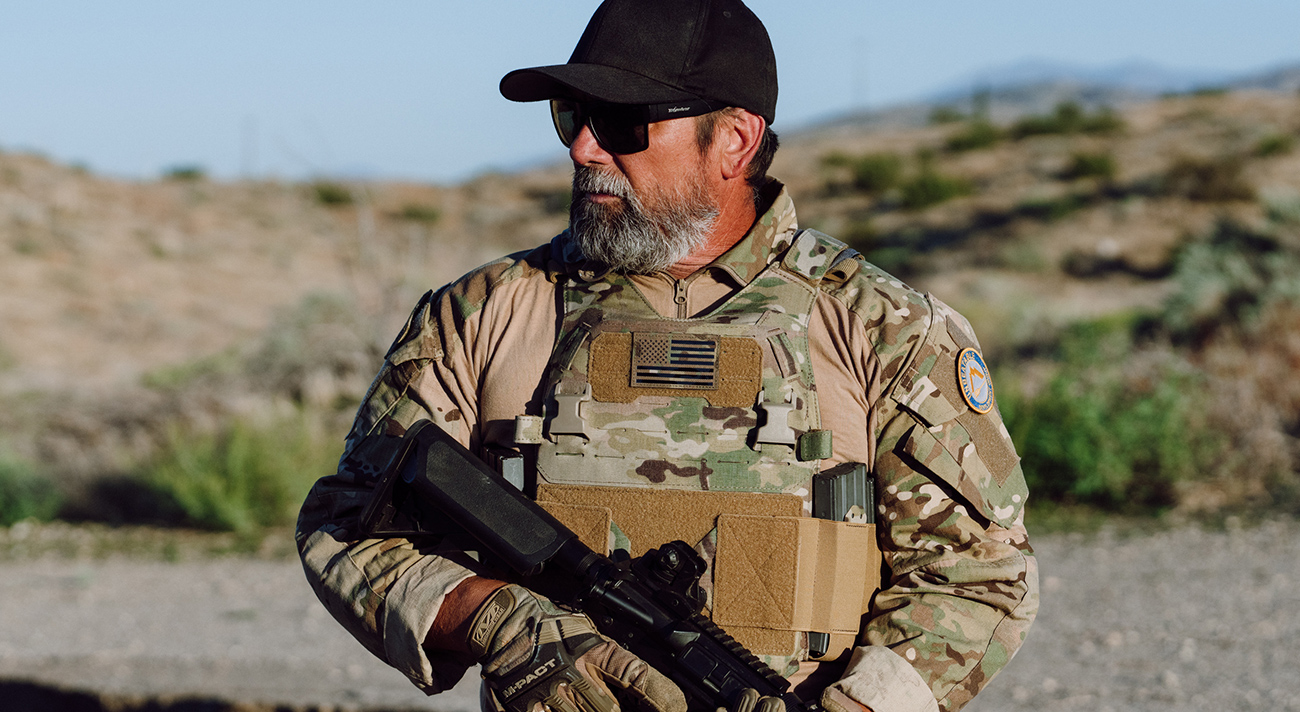 Elastic Carry Cummerbund
Elastic cummerbund of the LP GEN 4 serves a dual purpose. Apart from securing the carrier, it also features AR magazine pouches. This innovative design choice optimizes space and accessibility, ensuring that users can carry essential magazines without sacrificing comfort or adding unnecessary bulk.