The Best Body Armor For Your Career In 2022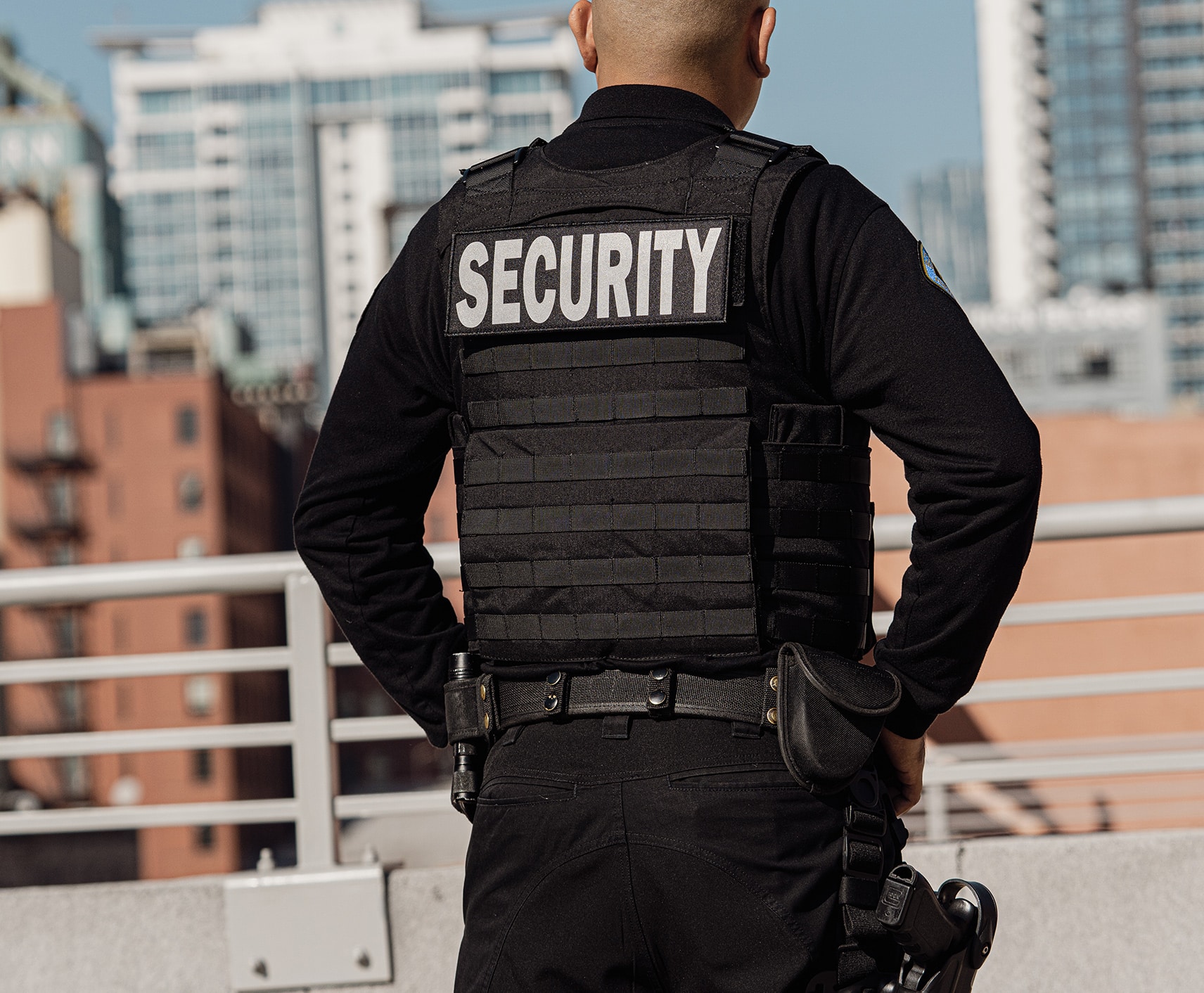 Security guards as well as other professions are faced with many life-threatening situations on a daily basis. They should always invest in high-quality body armor to protect themselves from bullets and knives as well as other hazards during their workday.
The following overview will provide you with the information you need to choose the best body armor for your work and career. It will also give you a few tips on how to care for your body armor so it stays effective over time. Choosing one of bullet proof vests is the most important thing to do when you need to wear concealable armor at work.
WHAT IS BODY ARMOR AND WHAT ARE ITS DIFFERENT TYPES?
Body armor is a piece of garment designed to accommodate ballistic protection panels that are intended to provide wearer protection from ballistic impacts. The purpose of these elements is to absorb or deflect the energy from bullets, knives, and other projectiles that could break through your skin during a violent attack or gunfight. Body armor is made up of ballistic fibers and layers designed to stop ballistic threats. The ballistic panels are inserted into pockets located in the vest and placed against the body.
TYPES OF BODY ARMOR
There are several types of body armor:
Bulletproof vests (including concealable and tactical vests).
Plate Carriers (including tactical and concealable plate carrier vests)
Ballistic Helmets (including MICH, High-Cut or PASGT helmets)
The choice you make will depend on your security job duties, risk factors at work, and personal preferences among other things. Be sure to choose body armor that is right for you; if not, it won't provide you with sufficient protection when needed most!
BULLETPROOF VESTS
A bullet proof vest is the most crucial ballistic clothing you need to invest in. It is the first line of defense against ballistic threats. When selecting a armor vest, you need to choose one that will protect your body from ballistic threats and be lightweight enough to wear throughout your entire shift without getting too hot or feeling constricted.
When choosing a bulletproof vest, it's important to answer a question about threats you are about to face. There are several main types of ballistic vests: concealable ballistic vests, tactical ballistic vests and ballistic plate carriers. They are used by all security personnel regardless of their profession. A kevlar vest is the most common piece of personal protection designed to protect from ballistic threats such as bullets. It covers the torso area which is the largest target for an attacker, making it ideal in situations with active shooters.
Some security officers don't need ballistic protection on the entire body part – for example, they work in a bank behind a desk or other locations where there's no risk of being shot at. For those whose job duties involve a little bit more action (eg , patrol officers) concealed carry jackets may be just what they need! These concealable armor vests can be worn under a uniform or regular clothing so as not to be noticed and still provide lightweight protection. Security officers can adjust ballistic panels, collar-style ballistic collars, and ballistic shoulder inserts so the vest is comfortable to wear while still providing sufficient protection from ballistic threats.
Remember – the higher ballistic level your body armor has, the more protection it gives. You can read more about NIJ Levels of Protection in the Armor Guide. Weight, ballistic protection level and overall comfort is also a substantial factor to consider when choosing body armor for security guards.
PLATE CARRIERS
Plate carriers usually accommodate up to 4 ballistic plates in pockets located front, back, and on sides of your body allowing you to store up to 4 armor plates. A ballistic plate carrier provides protection for the most vulnerable parts of your body while allowing you to carry additional gear and equipment thank to it's load bearing system called MOLLE. Plate carriers can be used by any profession as well – firefighters, military personnel and even law enforcement officers.
As ballistic plates are fairly large and thick, plate carriers typically have adjustable straps on shoulders and waist to ensure the vest stays fitted correctly. If your job duties require a lot of movement around, you will want to consider which ballistic armor type is best for you: hard armor or soft body armor. Hard ballistic plates are typically sturdier and heavier than soft ballistic panels.
BALLISTIC HELMET
A ballistic helmet's primary job is to protect your skull from ballistic threats such as bullets and shrapnel.
Everyone should consider their job duties when deciding whether ballistic helmets are right for them. For example, a bank supervisor would need a ballistic helmet if they need to walk on bank premises while there's an active shooter present. This will allow him or her to protect his/her head at all times in case of a stray bullet entering the building or in case the attacker shoots through glass doors.
If you work in law enforcement or as a police officer, it is strongly recommended that you use body armor including a ballistic helmet as soon as possible after beginning your security job training if you are new to this field! If not, once trained in how to react properly during situations such as active shooter scenarios, wearing a ballistic helmet can significantly reduce the risk of injury or death from being shot at by high-velocity bullets.
Ballistic helmets come in several basic configurations. Models with side rails and shrouds allow you to mount extra accessories and equipment that may be necessary to carry out your duties. This can include attaching an ear pro's, flashlight, a sports camera. Law enforcement officers may even need to attach a night vision device.
There are ballistic helmets on the market that have a ballistic visor – a ballistic screen or face shield which can be flipped up when it isn't needed and down when you need to protect your eyes. The ballistic visor is made from transparent ballistic material giving you protection against ballistic threats and at the same time allowing you to see clearly. If used in combination with earplugs, this ballistic helmet variant can even provide hearing protection.
HOW TO PROPERLY WEAR YOUR BULLETPROOF VEST
You should invest in body armor that fits properly so it stays stable during violent situations such as fights and gunfights. Follow size charts or size recommenders provided by body armor manufacturers to make sure you have the right size for your weight and heights. If possible, try ballistic body armor on before purchasing so you can see how it sits on your body and whether it feels comfortable enough to wear.
TIPS ON HOW TO WEAR A BULLETPROOF VEST FOR OPTIMAL BALLISTIC PROTECTION
Take your vest off every day after work or at night and store it in a closet or ballistic safe case inside of your house or apartment. For maximum protection when wearing body armor, follow these simple tips:
Wear your vests over clothing that is tight-fitting (but not overly tight).
Make sure ballistic panels are positioned correctly, to allow unhindered range of movement but at the same time providing ballistic protection for the body's vital organs such as the heart and lungs.
Get ballistic plates fitted to match the curves of your body – plates should be well adjusted inside pockets over all sides of the vest. This will ensure the vest fits stable and stays close to your body during movement.
After ballistic plates are adjusted to fit your body, make sure the ballistic vest is properly fitted on the shoulders and waist area as well (bullet proof vests should not be too loose). Body armor should sit on your waist just above your hip bone and below your rib cage.
If protection against rifle rounds is what you are looking for, make sure your body armor is capable of holding armor plate as well. Not all of bullet proof vests have that function (for example most of the concealable kevlar vests would carry only soft body armor providing level IIIA protection against handgun rounds.
ACCESSORIES TO MOUNT ON A BULLETPROOF VEST
Bulletproof vests equipped with MOLLE or Laser Cut load-bearing system are capable of attaching additional gear that might be useful at work. Accessories that can be mounted onto ballistic vests include:
Radio Pouch
Ammunition Pouches
Pepper Spray
Handcuffs
Flashlight
First aid kit
Each individual may use a different setup that serves his specific needs. For example, a ballistic vest with a flashlight and radio pouch on the side; whereas pepper spray, handcuffs, ballistic helmet and ballistic glasses would be attached to on the other side.
Security officers using body armor in cities or when working in other high-risk environments have more options of what accessories they may need for their job. Security officials wearing ballistic vests usually carry some kind of identification badge that shows who they are if approached by civilians.
HOW MUCH IS A BULLETPROOF VEST
Bulletproof vest price can vary anywhere from $300 to even $2,000. Ballistic body armor can be a good investment for this money because ballistic plates can last for many years.
REASONABLY PRICED BODY ARMOR
Ace Link Armor offers a wide range of American body armor solutions for both civilians and law enforcement officials. You can purchase a quality Concealable Bulletproof Vest from $349 while the full protection model, M.S.O.V., is priced at $799 but provides greater area coverage than other models on the market today.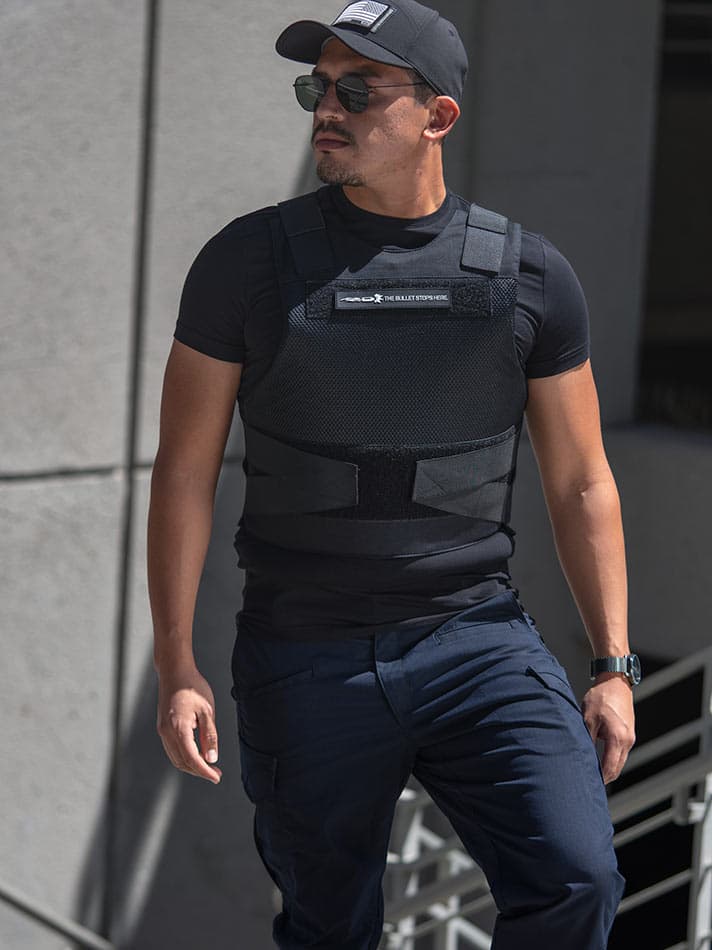 SPECTRE CONCELABLE BULLETPROOF VEST
Ace Link Armor Spectre Body Armor provides comprehensive ballistic protection to ensure the wearer is safe when he needs it the most. NIJ.06 IIIA structure will stop multiple rounds of various handgun threats (up to .44 magnum).
A cooling mesh which resists the growth of bacteria, mold, and mildew while keeps the wearer cool and comfortable by effective heat dissipation.
Spectre bulletproof vest has been designed to provide perfect and unnoticeable protection whether worn under clothing or over top.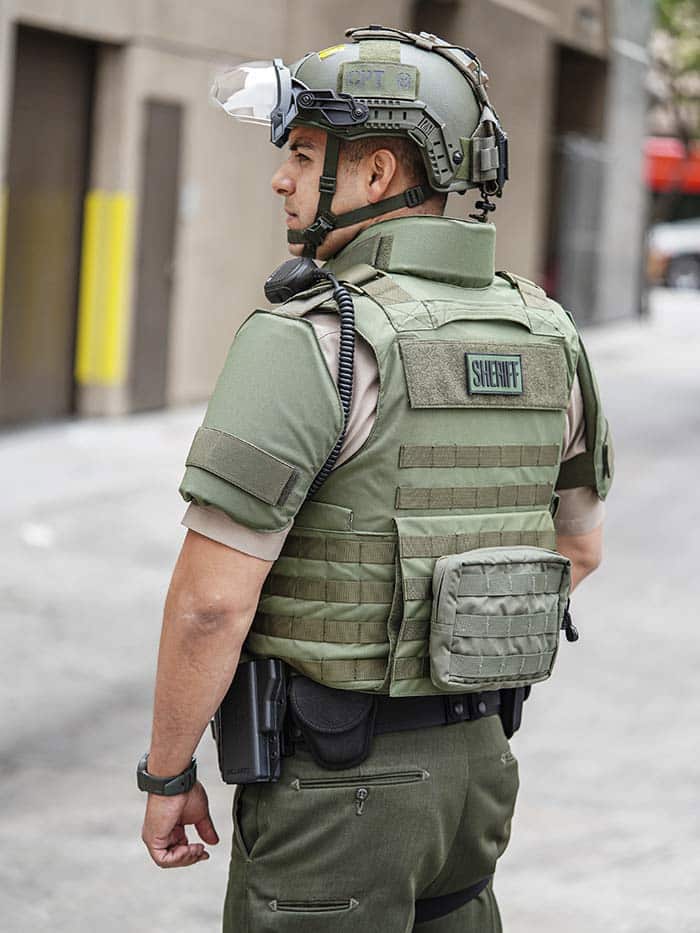 M.S.O.V. SPECIAL OPERATION BULLETPROOF VEST
The M.S.O.V Modular Special Operations Vest is a complete upper body armor system, which incorporates Front and Back panels that overlap on sides, Both left and right bicep guards, with wrap-around protection and elastic Velcro bicep straps, A removable two-piece collar and throat protection system- affords 360-degree protection for the neck area, with complete throat coverage, and A drop-down overlap groin panel, with option to remove according to a level of coverage desired.
This complete body armor system can also incorporate hard armor plate on the front back and sides. It has adjustable Velcro closure straps for a comfortable fit, and features MOLLE loops in the front and back for mounting PALs and Pouches as well.
Ace Link Armor specializes in manufacturing high-quality concealment, tactical armor that's affordable to all consumers looking for reliable safety options when going about their daily business or profession as police officers during work hours; no matter what your job may be! Ace Link uses state-of-the-art materials such as Teijin aramid which makes it one of the most dependable brands on the market.
Thank you for reading. Feel free to comment below!