The Best Gift for Tactical Gear Enthusiasts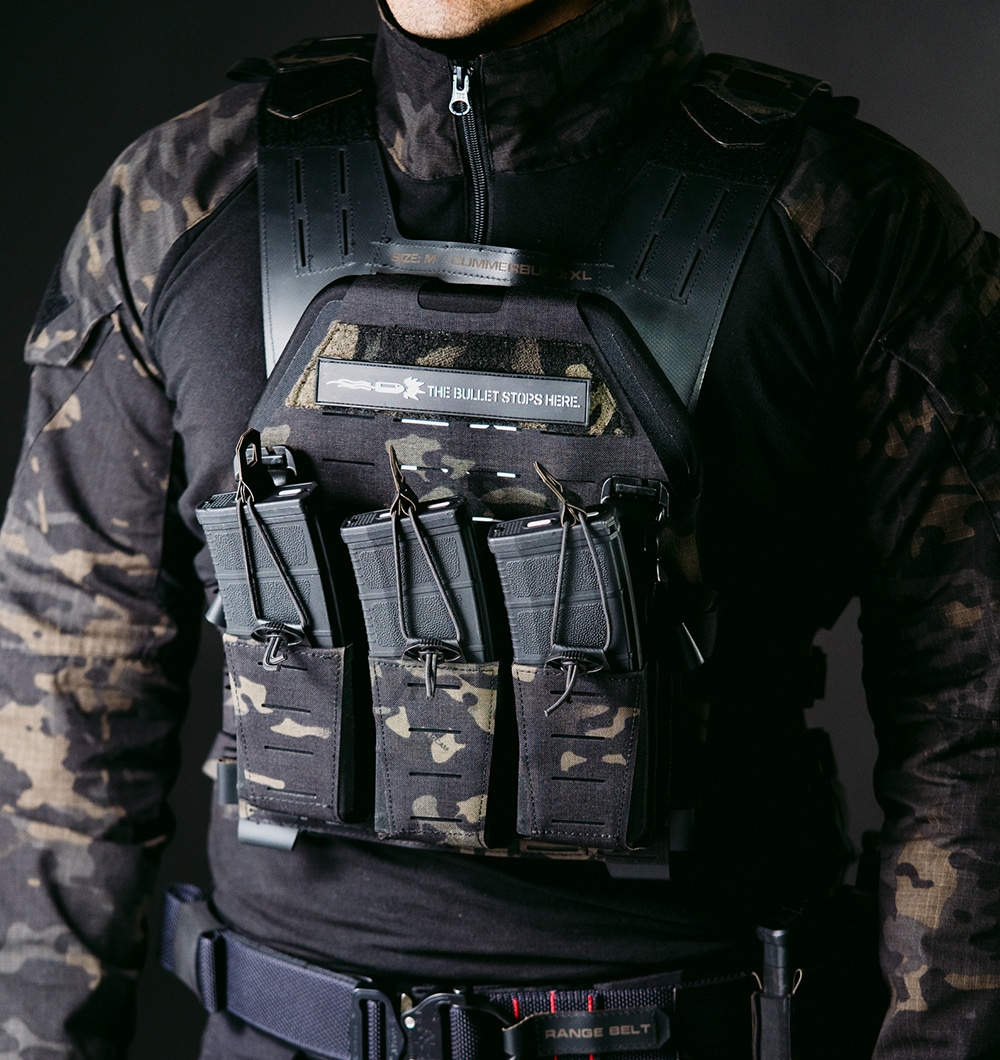 Tactical gifts make wonderful presents and are a wonderful way to honor folks who work in tactical professions, whether it is for a birthday, the holidays, Valentine's Day, an anniversary, or to acknowledge a professional accomplishment like retirement or promotion. Tactical presents are valued by the military, police, EMTs, firefighters, security guards, search and rescue workers, and other professions because anything that makes one's job better is always a good thing.
For the tactically motivated friends and family in your life, we've compiled a list of the best tactical gear that features a wide variety of incredibly useful clothing, tools, and gadgets. With our best tactical picks, you can save money while finding the ideal present for any occasion.
First Aid Kit
Safety is at the core of all tactical work, regardless of whether you're an expert or a layperson. In the field, anything may happen, so having a first aid kit nearby is essential.
Bulletproof Vest/Clothing
Before, law enforcement was not required to wear second chance vests, but as a result of changes in the American landscape, it is now possible to purchase bulletproof backpacks to assist protect students at schools.
Having said that, incredible improvements in bulletproof vests and other apparel have led to the creation of these exceptional and potentially life-saving tactical gifts. Nowadays' vests are less bulky than those from the past.
Multitool
Given how common multitool use is among tactical professionals, they ought to be provided. In certain units, these are even standard equipment; yet, if a friend, coworker, or family member is not lucky enough to receive one for free, these make excellent tactical gifts.
These devices have tools that are suitable to the workplace that anybody can use, unlike the heavy tools of the past that were carried by youth scouts and had tiny scissors that could hardly cut paper.
Pistol/Rifle Accessories
The majority of those who work in the defense industry will appreciate tactical gifts for their weapons. Gun enthusiasts will appreciate tactical gifts that improve their shooting experience, whether it be a brand-new, personalized sling for their hunting rifle, an eye-catching red dot sight for their handgun, or even just a nice holster.
Consider gathering information before purchasing since items like scopes, ammo, and other accessories, like footwear, can be very specific depending on brand choice and performance.
Beanie
One of the most vital components of the body is the head. Although a bulletproof helmet makes a great gift for someone who values safety above all else, it's also crucial to keep your head warm. Because it's so comfortable and versatile, you can wear it anywhere.
Water Storage Bladder Bag
A gift is an ideal method to express your concern. The tactical guys will now continue to gather various tools for their upcoming mission. Give him this cold water bag to serve as a reminder for him to stay hydrated while traveling.
Tactical Flashlight
Every tactical guy needs a flashlight as a basic tool. Additionally, tactical flashlights differ significantly from the ones we purchase for occasional use. This flashlight can first project an extremely brilliant 10000 lumens of light.
Tactical Mini Beer Vests
Adventures leave you thirsty. And on quiet camping nights, nothing beats a bottle of chilled beer. A tactical guy deserves a tactical beer. How does a beer be tactical? by carrying this incredibly adorable mini-tactical vest designed for drinks.
Tactical Gloves
These protective gloves will keep his hands clean and dry, prevent injury to his knuckles, and allow for easy hand movement. These make excellent presents for the tactical guy. These leather gloves have a high-end feel.
Bottom line
You're all set. With this list, I hope I was able to assist you in making the greatest tactical gift selections for folks. Almost every facet of a gift is covered on this list: thoughtful, imaginative, entertaining, practical, and caring. Depending on the situation and the relationship you're cultivating, pick one or more. Enjoy giving gifts!