The Best Tactical Plate Carrier for Minimalist and Versatile Protection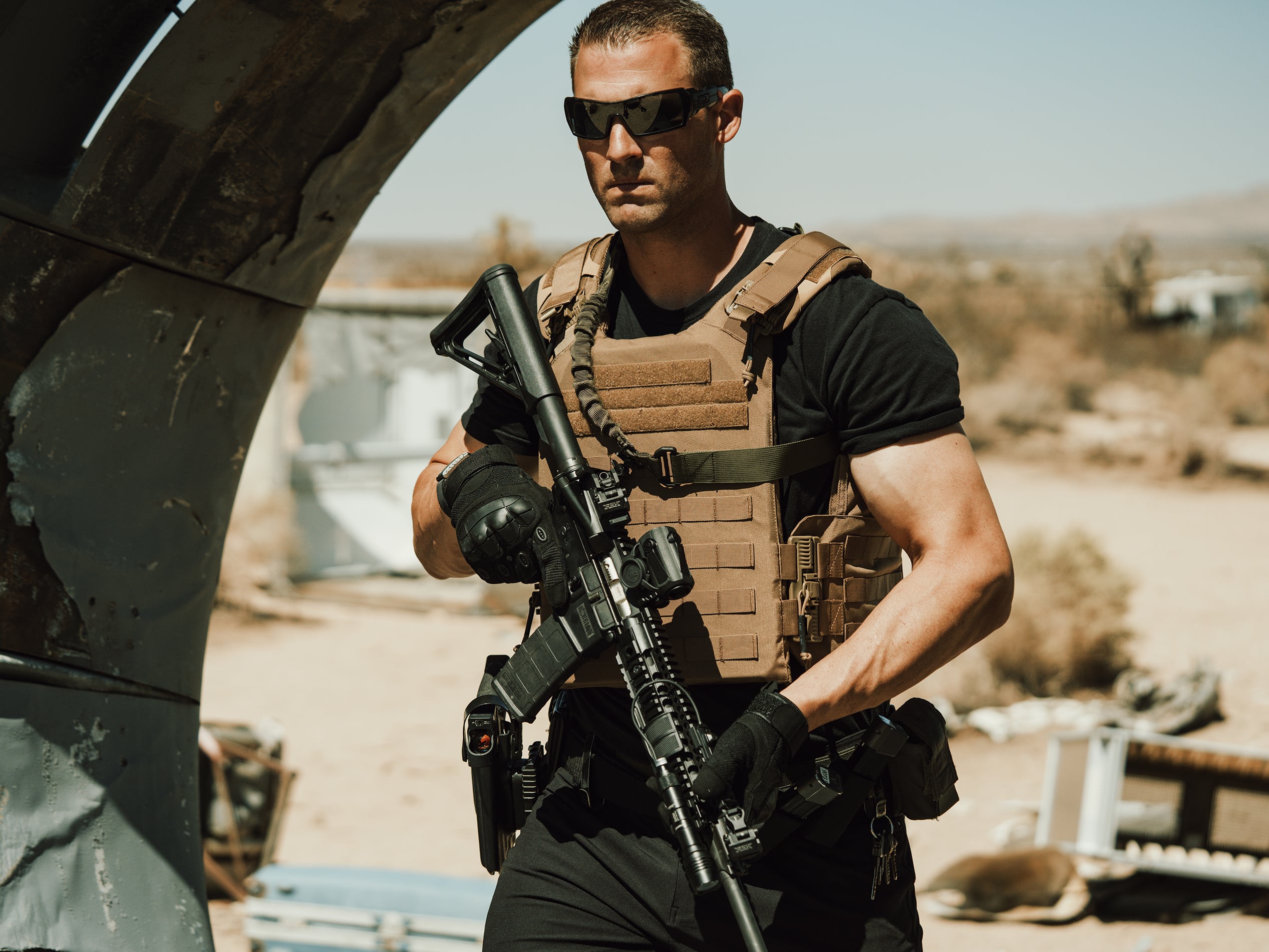 Plate carriers are the most popular piece of ballistic body armor in the world, and see widespread use by the military, law enforcement, and civilians alike. Their simple design and overall protection they provide are invaluable, and the plate carriers in 2022 have only improved on their design and protection.
I've kept my eye on each new release of plate carriers this year, and so far, nothing has caught my eye more than the Quadrelease Tactical Plate Carrier.
When it comes to having the ability to fast attach/ fast detach, the Quadrelease 2.0 plate carrier should be considered "industry standard" when it comes to design and quality of materials.
As you can imagine, citizens, soldiers, law enforcement, and first responders can benefit greatly from this "industry standard" improvement on the fast attach/ fast detach ability.
Let me introduce you to the two most important features of this plate carrier that make it a perfect fit for someone seeking minimalist and versatile protection.
Adjustability
MOLLE system
ADJUSTABILITY
The ability to fully adjust and manipulate a plate carrier is one of the most overlooked aspects when it comes to armor systems. This adjustability refers to getting it to fit you and your body type correctly, as well as adapting it to your needs. It is critical that your plate carrier fits correctly, and being able to properly adjust it will allow you to do just that. The ideal plate carrier should allow you to adjust things such as the cummerbund AND the shoulder straps to ensure proper fit and body coverage. If your plate carrier cannot adjust to provide a proper fit, you will not get the right coverage and protection that is needed which could result in catastrophic results. The amount of adjustability also helps with the comfort level, making sure you are not getting any wear spots or pinch points. While it may seem like a small or insignificant feature, adjustability is easily one of the most important.
MOLLE SYSTEM
MOLLE is an acronym that stands for modular lightweight load-carrying equipment. Gear that has MOLLE webbing gives you the ability to attach more equipment and gear using the straps, creating a very strong bond that will not move around or fail you. Many plate carriers feature a MOLLE system on them which is a great way to attach additional magazine pouches, med kits, or other shooting gear that you might need. A MOLLE system is easily the best way to attach things onto your plate carrier and is the most widespread system that is used in the world. This provides quick and easy access when it is mounted to your plate carrier, and the best plate carriers will always provide this system to allow you more versatility with their platform.
The Quadrelease Tactical Plate Carrier has both of these features and more, making it the perfect plate carrier for those seeking minimilast and versatile protection. If you are looking for a new plate carrier or are just getting started in the world of tactical gear, I highly recommend checking out the Quadrelease Tactical Plate Carrier. It is easily the