5 Features of an Ideal Plate Carrier in 2022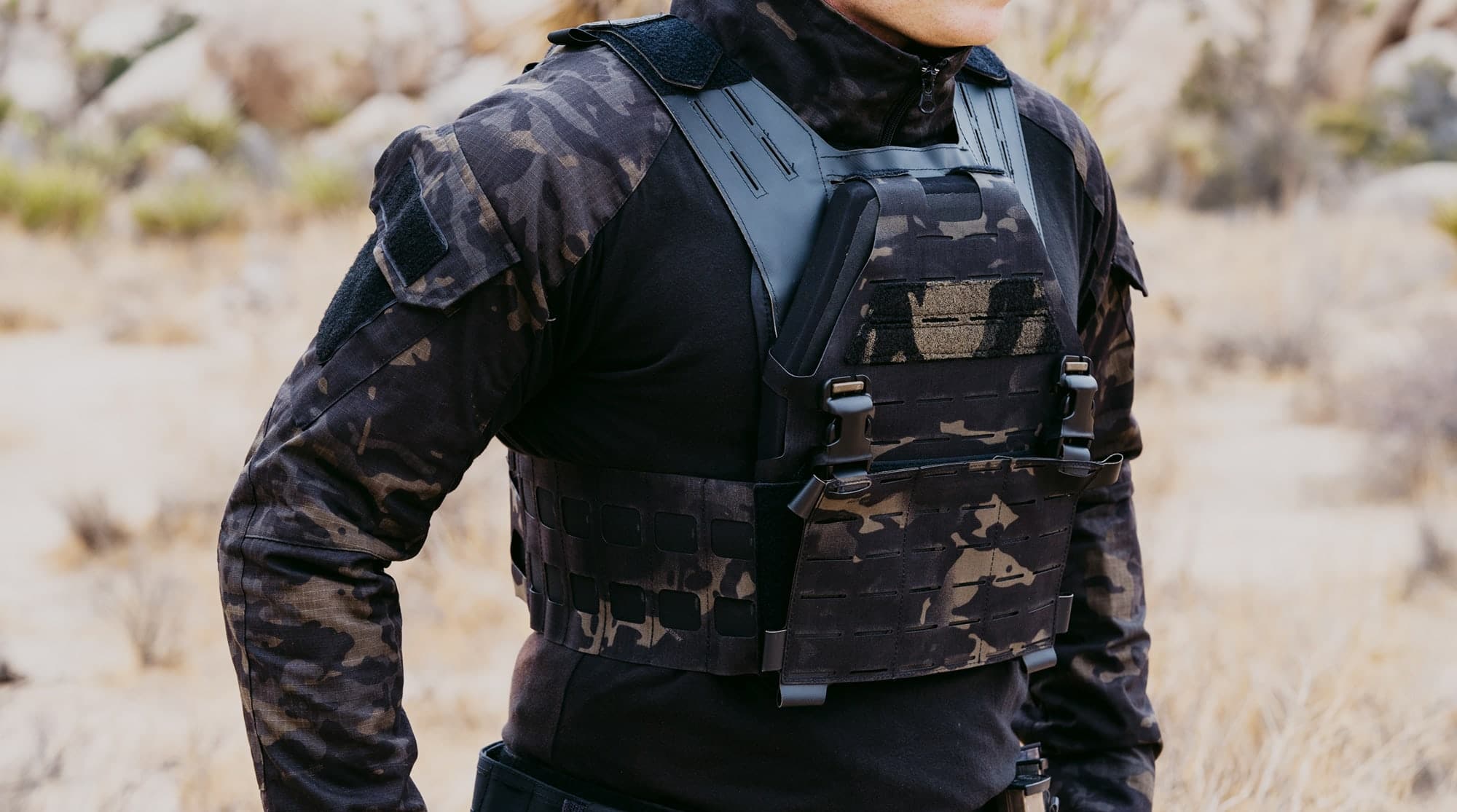 Plate carriers are the most popular piece of ballistic body armor in the world, and see widespread use by the military, law enforcement, and civilians alike. Their simple design and overall protection they provide are invaluable, and the plate carriers in 2022 are no exception.
But although plate carriers come in all shapes and sizes, there are five important features that a high-quality plate carrier should have. In today's age, there is no excuse for a carrier to not have all five of these things, but finding carriers that have all five is much easier said than done. But what are these characteristics? Let's take a look at the top five most important features that your ideal plate carrier should have!
Durable Nylon Fabric
Although plate carriers are designed to stop bullets, the actual carrier itself that holds the bulletproof plate cannot resist bullets. This doesn't mean, however, that this material is weak. In fact, one of the most important aspects of a good plate carrier is that it should be constructed of a durable material such as nylon fabric. If the carrier is not made of durable and high-quality material, it will not last very long. From the wear and tear of regular use and the weight and bulk of a plate, subpar materials will tear, break, and fray over time. This material is extremely tough and durable, capable of lasting for years even under extreme use. If the plate carrier that you are using is not constructed of a durable nylon fabric, then you most likely won't be using it for very long.
Quick Release Buckles
Getting your plate carrier on and off in a quick fashion is very important, and the best way to do this is by utilizing quick-release buckles. When you need a plate carrier, it is most likely a high-stress situation where seconds matter. With a quick-release buckle system, you can quickly and easily take off the plate carrier, often with the use of a single hand. Many good plate carriers will even have multiple quick-release buckles throughout the carrier, allowing for more versatility and options. At the end of the day, a modern, high-quality plate carrier will use innovative buckles throughout its design, while those of poor quality or design will not have any kind of quick-release system.
360 Protection: Front+Back+Sides
Plate carriers are designed for protection, so it only makes sense that an ideal plate carrier can protect more than just the front of your body. The best plate carriers are also designed to be able to hold plates in the back as well as smaller plates on the side in order to give you a full 360 degrees of protection. Although some may choose to not run side plates due to their extra weight and bulk, having the option there is what separates a good plate carrier from a great one. Backplates are a must, however, and not only provide protection to your backside but help balance your front plate as well. With a quality plate carrier, you can run plates on the front, back, and both sides to give you as much protection as possible with your armor.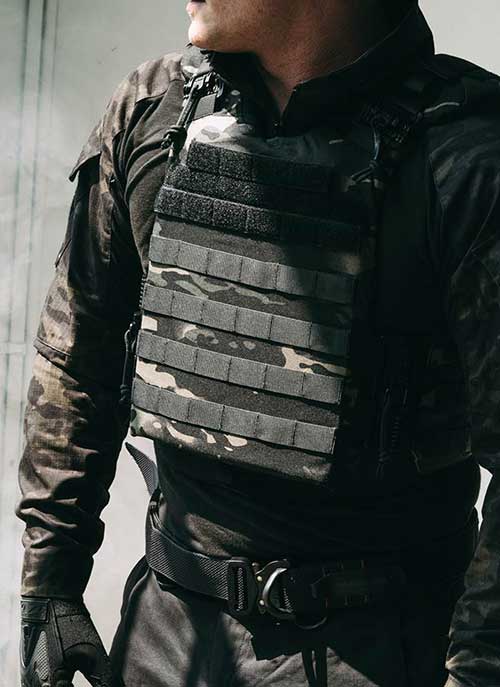 QUADRELEASE TACTICAL PLATE CARRIER
The Quadrelease 360 Protection Plate Carrier armor systems has front, back, & side plate protection is minimalist and versatile, equipped with quick- release buckles to stay connected until you need to rapidly escape from your plates and carrier to search a crawl space or get first aid.
The Quadrelease Tactical Plate Carrier was designed as a fast attach/fast detach plate carrier for both citizens, soldiers, law enforcement, and first responders. These plate carriers are designed for body armor plates in shooter's and swimmer's cut rifle plates profiles, and has a quad-system self-lubricating quick release latched buckles with high-tensile mechanical resistance, structural rigidity, and excellent impact resistance. Fully adjustable shoulder straps and cummerbund provides full range of adjustment, so your Quadrelease Armor plates carrier fits your upper body securely, and as comfortably as possible.
Adjustability
The ability to fully adjust and manipulate a plate carrier is one of the most overlooked aspects when it comes to armor systems. This adjustability refers to getting it to fit you and your body type correctly, as well as adapting it to your needs. It is critical that your plate carrier fits correctly, and being able to properly adjust it will allow you to do just that. The ideal plate carrier should allow you to adjust things such as the cummerbund AND the shoulder straps to ensure proper fit and body coverage. If your plate carrier cannot adjust to provide a proper fit, you will not get the right coverage and protection that is needed which could result in catastrophic results. The amount of adjustability also helps with the comfort level, making sure you are not getting any wear spots or pinch points. While it may seem like a small or insignificant feature, adjustability is easily one of the most important.
MOLLE System
MOLLE is an acronym that stands for modular lightweight load-carrying equipment. Gear that has MOLLE webbing gives you the ability to attach more equipment and gear using the straps, creating a very strong bond that will not move around or fail you. Many plate carriers feature a MOLLE system on them which is a great way to attach additional magazine pouches, med kits, or other shooting gear that you might need. A MOLLE system is easily the best way to attach things onto your plate carrier and is the most widespread system that is used in the world. This provides quick and easy access when it is mounted to your plate carrier, and the best plate carriers will always provide this system to allow you more versatility with their platform.
Final Thoughts
Even though there are many plate carriers out on the market today, very few will actually encompass all five of these important features. This is why the search for the ideal plate carrier in 2022 can be harder than most think. Luckily there are companies out there like Ace Link Armor that produces the highest quality plate carriers that include all of these vital aspects. From their excellent designs to their amazing durability, Ace Link Armor's plate carriers are a step above the competition that you need to experience for yourself.