BULLETPROOF VEST DESIGNED FOR PROTECTORS
HIGHLIGHTS:
MAIN FEATURES
Outer Carrier Fabric: durable Nylon 6.6 500D
Side-entry pockets conveniently placed to enable wearer the access to ID Cards, Traffic Accident Templates, and spare keys, with ease.
Pockets deep enough to stow handcuffs, pens or duty gloves.
Five uniform buttons for a crisp uniform appearance.
Hidden 2-way zipper pulls on full-length black zipper.
Built-in metal grommets for pin-on clasp back metal badges.
Attach points on both shoulders for radio mic, camera or clip-on LED light.
Space mesh interior constitutes one of the most comfortable ventilation and antimicrobial protection systems on the market.
ARMOR PANELS:
Bulletproof NIJ.06 IIIA – Lightweight and Indestructible Ballistic Panels.
PRODUCT WARRANTY:
8 years for soft armor ballistic components.
2 years for outer carrier.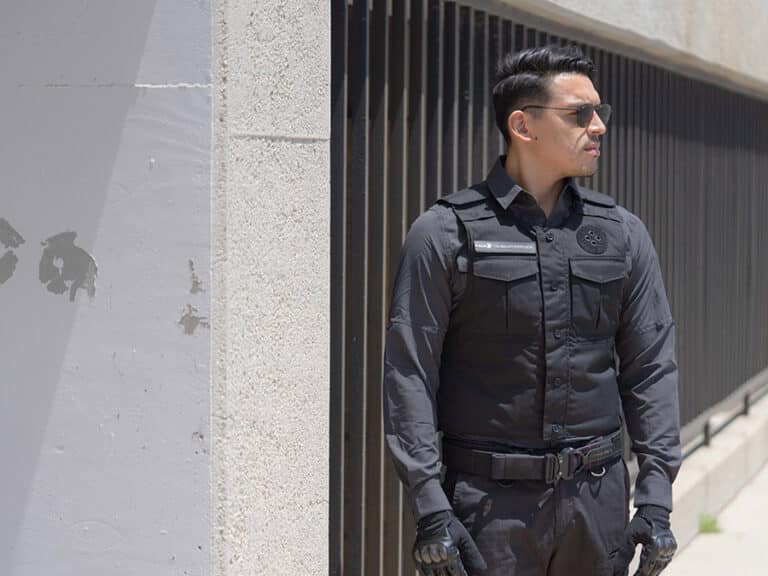 concealable iiia body armor
Ace Link Armor's Primer bulletproof vest is the perfect way to protect yourself. This lightweight, comfortable and durable ballistic protection will stop multiple rounds from any handgun (up to .44 Magnum). Level IIIA ballistic panels ensure that you'll stay safe when danger rears its ugly head.
Primer bulletproof vest has been designed to provide unnoticeable ballistic protection whether worn under clothing or over top.
Forget you're wearing body armor.
Ace Link Armor proprietary technology utilizes what's the best in ballistic fabrics. The ultimate hybrid of the most cutting edge aramid materials makes our panels a pinnacle of body armor and ballistic performance.
Primer Body Armor is the best option for those looking to conceal their armor as they go about their day.
Primer has been proven time and again to provide protection against handgun rounds better than any brand out there including its competitors which makes these concealed carriers perfect for providing both safety at work or while engaging in high-risk duties.
Our body armor is proudly MADE IN USA.