Is It Worth It To Buy a Pre-set Bundle?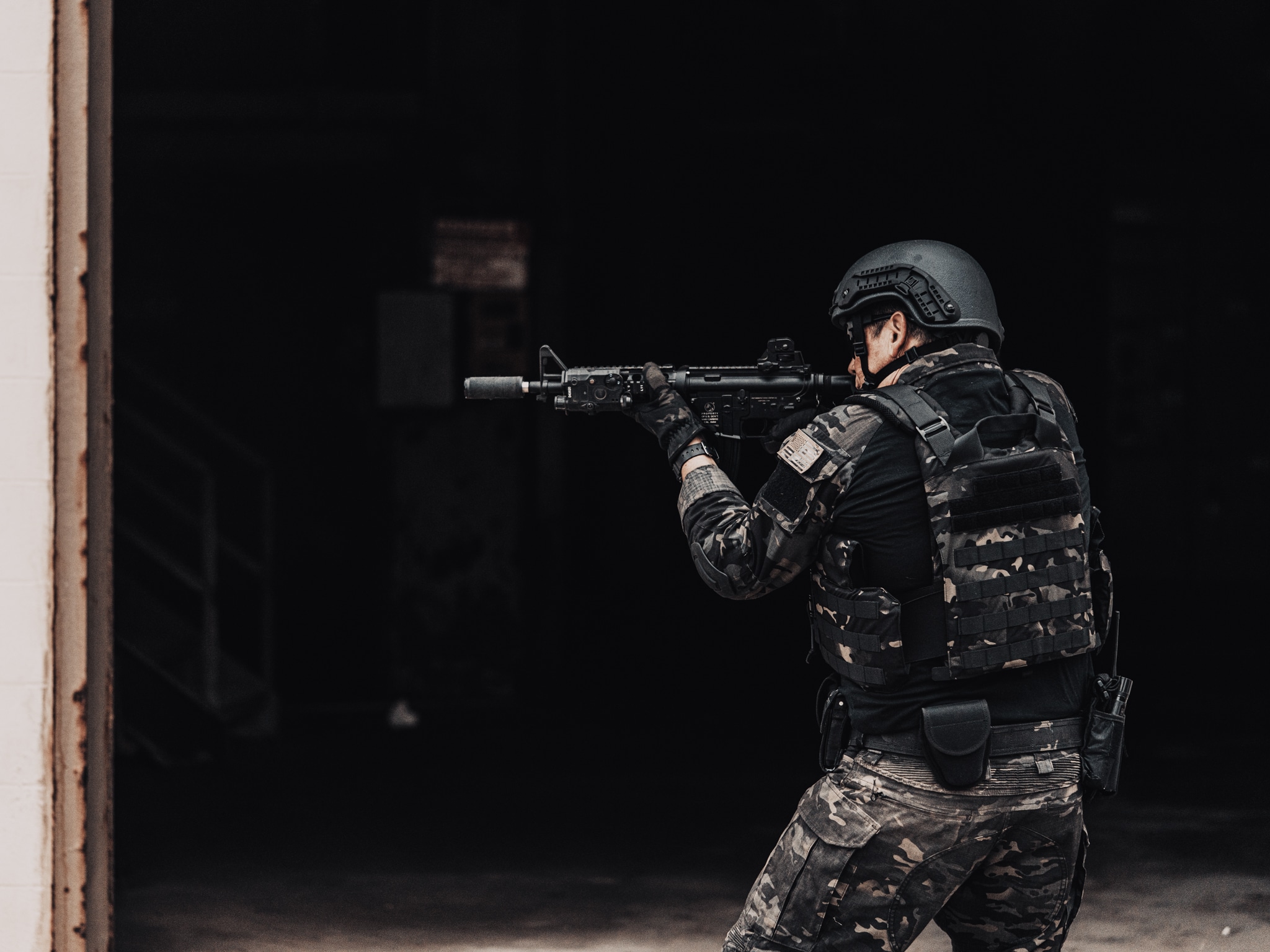 Body armor has always played an important role in protecting law enforcement, military forces, and even regular civilians for a long time. While it has continued to evolve and change as technology advances, it has never been more important to have something like a plate carrier with some bulletproof plates inside.
With the increase in the popularity of body armor, you can now find a wide variety of different options. One of these popular choices is to buy a plate carrier with plates already included. But is it worth it to buy a pre-set bundle instead of getting everything separately? Let's talk about it!
Advantages of a Pre-set Bundle
Buying a bundle of body armor with the plate carrier comes with many obvious advantages. First, it cuts back on the amount of time that you have to spend shopping. Let's face it, our time is valuable and the less time we have to spend doing something like shopping the better. By purchasing a body armor bundle, you don't have to waste valuable time individually shopping for everything you need from the plate carrier, plates, and other gear.
Purchasing a bundle can also save you money in addition to time. Many of the pre-set bundles that you see for sale will actually help to save you money than if you were to purchase all of the items separately. This is especially true when shopping online. In addition to overall product costs, purchasing a bundle can also save you immense amounts of money in shipping and handling costs thanks to the fact it is a bundle and not individual items.
Lastly, purchasing a plate carrier with the plates already included will help to ensure that you get the correct plates with the carrier. The last thing that you want to do is pay a lot of money for both a plate carrier and plates, only for everything to show up and have the wrong size of plates that do not fit. Purchasing a bundle ensures that every piece of gear that comes with it will work in harmony with everything else, exactly how it is intended to.
purchasing a plate carrier with the plates already included will help to ensure that you get the correct plates with the carrier
Advantages of Purchasing Carrier and Plates Separately
While purchasing a pre-set bundle of body armor has advantages, so does purchasing everything separately as well. The biggest advantage of buying a plate carrier and plates separately all comes down to potentially saving money. If you are patient, you can wait for the right sales to come along and buy a plate carrier or plates when they are at their lowest prices. For those that don't mind waiting and doing a little bit of hunting, you can save some serious money by buying separately.
Another advantage of buying everything separately is being able to customize your plate carrier and plates to you and what you want. Many times you do not get to pick the specific plate that comes with a plate carrier that is purchased in a pre-set bundle. By ordering everything by itself, you can pair the specific plate with your particular plate carrier in order to create a truly custom setup that is perfectly made to suit your wants and needs.
While it may not seem like it, buying plates separate from a plate carrier can hold a few distinct advantages that many might not realize. This is often overshadowed by just how popular the pre-set bundles have become and how well they seem to work for people.
Buying Bundles Vs Individually
So what is better, buying a pre-set bundle of body armor or getting everything by itself, one at a time? The answer will largely depend on you, your budget, and what your expectations are. If you do not want to deal with the hassle of shopping around or waiting for the right deal to come along, then buying a plate carrier with plates and everything else is most likely the best option for you. Not only will it save you some money from the regular sales prices of plate carriers and plates, but it will most likely get to you a lot quicker as well.
If you can spend some time waiting and shopping around, or you want a truly customized layout, then you might want to try to purchase everything separately. This could even save you some money if you find the right deals, but it will mainly allow you to pick and choose the perfect plate carrier and plate for you. Not all plate carriers and plates are created equal, so having the ability to pick and choose your options should definitely be a big consideration.
No matter which option you choose, the most important thing to remember is to purchase your gear from a reputable place. This will ensure that you are getting high-quality products that can properly perform and live up to your expectations. A reliable company such as Ace Link Armor will make sure that your plate carrier, plates, or plate carrier bundle is exactly what you can expect when it comes to quality and reliability.
Final Thoughts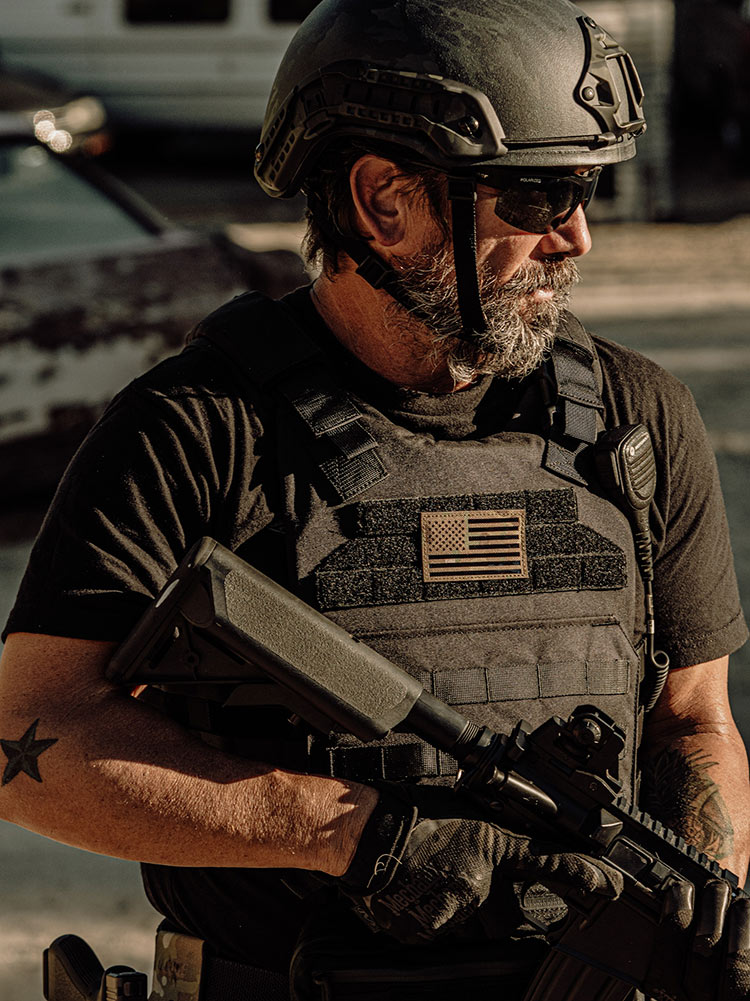 RECOIL PLATE CARRIER
With its slim profile design and adjustable fit options, this is a great choice for anyone looking for a high quality plate carrier they can use daily whether they work in law enforcement or military service or simply enjoy outdoor activities such as hunting or hiking through rugged terrain where additional protection might be required.
It's a modern world minimalist plate carrier.The carrier is made from high-quality materials and it offers durability, comfort, and functionality that will allow you to take full advantage of it. The design makes the plate carrier lightweight but very sturdy at the same time so when in use, all weight will be properly distributed across your shoulders and the entire system won't feel cumbersome or hard to wear.
With the rise of popularity in body armor, pre-set bundles are quickly becoming more and more common. These bundles definitely have their own set of unique advantages, but you should not discount the advantages that come with purchasing everything separately as well. No matter what route you choose, just ensure that you are getting your gear from a quality and reputable company!