The Science of Plate Carrier Design: How Ace Link Armor Continuously Improves Its Products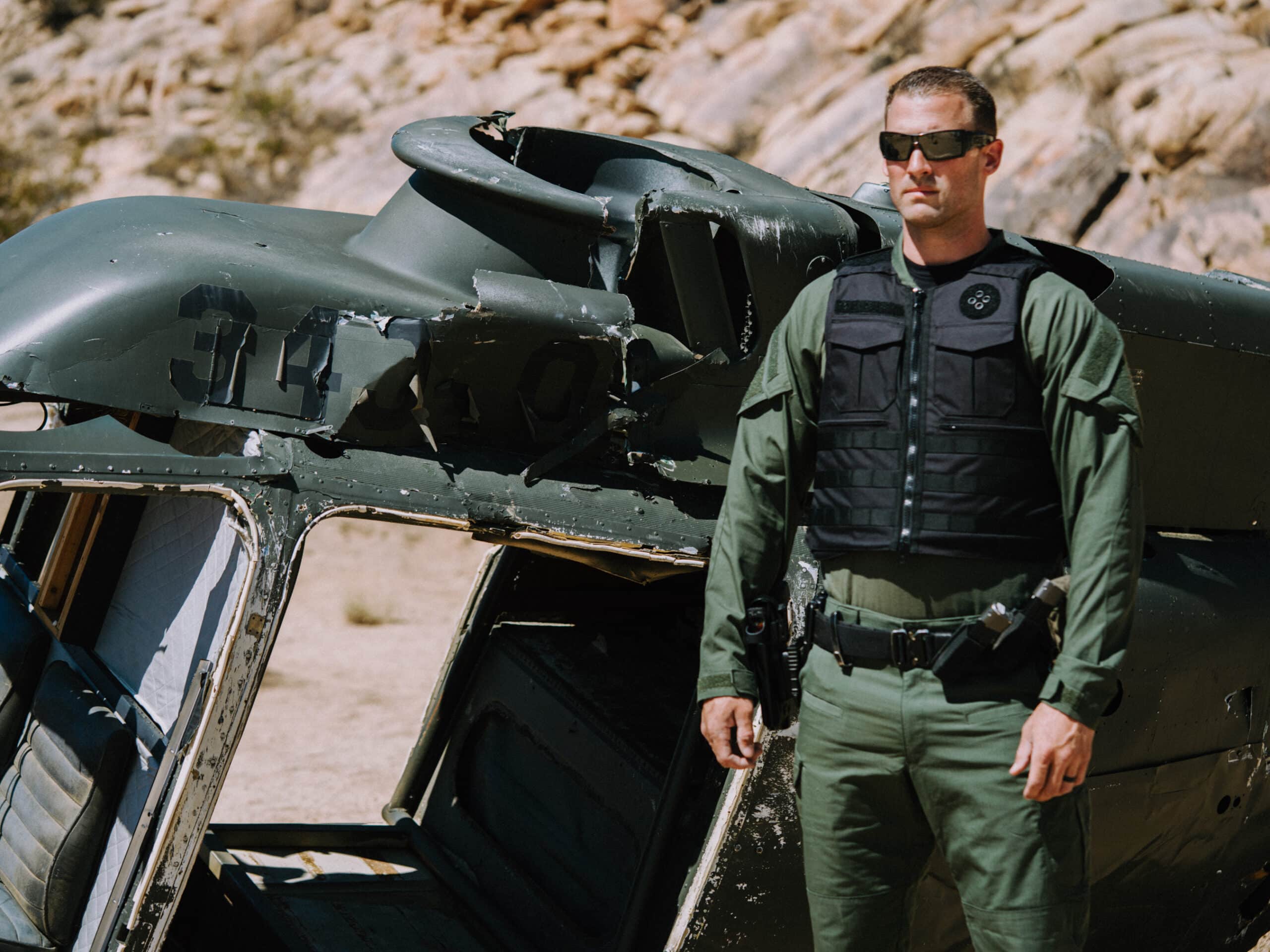 Body Armor serves a critical purpose in the protection of law enforcement and military personnel. It can make the difference between life and death, and therefore, it needs to be designed and developed with the best possible materials and tested to the most rigorous standards.
Ace link armor is an industry-leading manufacturer of high-quality body armor, and plate carriers. It is at the forefront of scientific development, and innovative research, in an effort to make the best plate carriers you can get.
Ace Link Armor offers a wide range of plate carriers, suited for different users and operational environments. Their leading products, like the Quadrelease 2.0 heavy profile plate carrier, super lightweight Skeltac plate carrier, and the standard recoil plate carrier are among the best plate carriers available on the market and are trusted by law enforcement and military personnel both domestically and worldwide.
So, gear up for a deep dive into our design and development process, and a quick lesson into what makes Ace Link Armor plate carriers better than the competition.
Materials and Construction
Any plate carrier that is designed to be practical and effective on the field needs to be durable and rugged. So, Ace Link Armor plate carriers are made with the strongest materials, using the highest industry construction standards.
Our tactical plate carrier vests and gear is made using super durable 500D or 1000D Nylon Fabrics along with high-density polyethylene and aramid fibers, which are known for their durability, resistance to abrasion, and ability to withstand harsh conditions. Our plate carrier vests incorporate the most rugged Load bearing webbing made from Nylon and Cordura fabrics and have reinforced adjustable straps, and velcro pads.
Ace Link Armor plate carriers are made in the USA, Poland, or far east with the highest level of craftsmanship.
Ace Link Armor plate carriers are made in the USA, Poland, or far east with the highest level of craftsmanship. They are double-stitched for increased durability and are specifically designed with the wearer's comfort in mind. Our tactical plate carriers are designed to be easily adjustable, with padded shoulder straps, and mesh liners on the inside to improve air circulation and prevent excessive sweating during long hot days.
Ergonomics and Comfort
We at Ace Link Armor understand that Ergonomics and comfort are essential considerations when designing a plate carrier. A considerable number of our customers in the US and other countries use our tactical plate carriers on duty as law enforcement officials, Security Personnel, and Active Military soldiers. They have to wear these plate carriers for extended periods of time, often in demanding conditions, so it is important that they are designed to minimize discomfort and prevent injury.
In fact, studies have shown that one of the most common reasons why police officers don't wear body armor is the discomfort they can cause. Our comfortable and ergonomic tactical plate carriers solve this problem and offer professionals an armor setup that they can wear confidently and comfortably.
We at Ace Link Armor use the latest industry standards and techniques like Moisture wicking fabrics, High-quality foam paddings, Air circulation channels, and Completely adjustable fixtures to make sure that our plate carrier vests are super comfortable while retaining their durability, and load-bearing capabilities.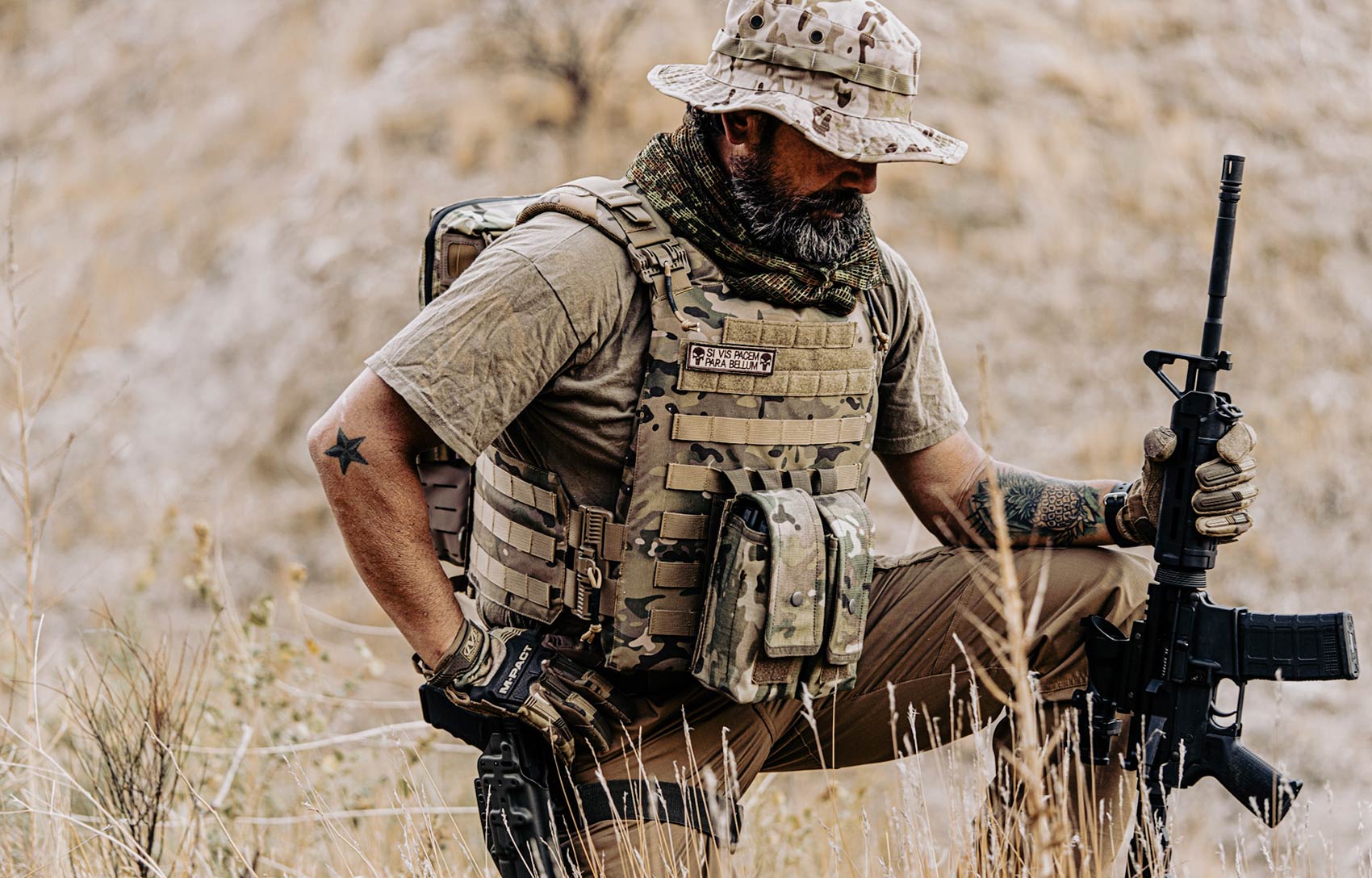 Our plate carrier vests are available in multiple sizes and can fit various types of Hard or Soft Body Armor plates. They have padded backings, which prevent the edges of the plate from digging into your chest or stomach when you sit down. Moreover, the padded and adjustable shoulder straps comfortably distribute the weight of your armor plates and tactical gear over your torso, to create a comfortable carrying experience.
Our plate carrier vests are available in multiple sizes and can fit various types of Hard or Soft Body Armor plates. They have padded backings, which prevent the edges of the plate from digging into your chest or stomach when you sit down. Moreover, the padded and adjustable shoulder straps comfortably distribute the weight of your armor plates and tactical gear over your torso, to create a comfortable carrying experience.
Lastly, one of the main causes of discomfort, when you are wearing a plate carrier vest, is excessive heat and sweating. When you are operating in a hot and humid environment, a heavy and thick plate carrier vest will only make you sweat more. However, the plate carrier vests designed by Ace Link Armor incorporate breathable mesh liners, and air channels, which help in keeping your body cool and improving your overall comfort.
We at Ace Link armor prioritize real-world testing and constructive feedback from our customers. Our plate carriers and ballistic vests are tested for durability and ballistic protection with the most rigorous standards. Moreover, to evaluate real-world effectiveness, our gear is tested by professionals in law enforcement and the military, and their feedback is always considered. This allows us to get unique and extremely valuable insights from actual professionals who use our tactical gear in the field, and we use that feedback to constantly improve and innovate our plate carrier vests, and the rest of our inventory. We at Ace Link Armor truly appreciate the feedback of our customers, and you can also tell us about your experience with our tactical gear by visiting our website or leaving a review under our products.
Protection and Performance
To ensure more reliable performance, and long-lasting protection, Ace Link Armor also makes multiple hard Body armor plates that can be used with any Plate carrier. These plates can be bought both separately or with our plate carriers in a package deal.
At Ace Link Armor, we use the most effective materials for the construction of our Armor plates. Instead of using steel, which can result in problems like Spalling, we use modern Body Armor plate materials, like Ceramics, and UHMW Polyethylene to make super reliable, and lightweight body armor plates. Some of our ballistic plates also have a composite construction, which employs the use of a ceramic strike face to disperse the impact of the bullet, and a polyethylene or Aramid backing, which absorbs the impact.
Our pates are also available in multiple profiles, suited for different shooters. We have standard plates, Multi Curved Plates, and ultra-lightweight Swimmer cut plates. The standard plates have a simple straight design. The multi-curve plates have a Composite Ceramic and PE construction, and they feature a design with multiple curves for better fitting and a more comfortable wearing experience. Lastly, the Swimmers Cut plates are designed to offer maximum maneuverability. They may not offer the most coverage, but they still, cover your vital organs and allow you to move more freely.
We offer level III, IV, and Level III+ Special threat plates as well, which can stop armor-piercing green tip 5.56 rounds. You can buy these plates individually, but to save money and get the best deals, you need to check out our bundle deals.
All Ace Link Armor plates come with an extremely durable polyurea encapsulating coating, which ensures that ballistic material, whether it is ceramic or PE, is protected from UV light and moisture even in the harshest conditions.
Moreover, to ensure that our armor plates offer the level of Protection advertised, we submit our armor plates for independent testing by the NTS Chesapeake Laboratory. Every armor panel you buy comes with a five-year warranty, and a detailed report of its testing so that you can use it in your plate carrier with complete confidence.
Customization and Modularity
In tactical settings, Plate carriers serve multiple functions. Apart from carrying a soldier, or law enforcement officials Armor plates, it also needs to be capable of carrying tactical gear. Different missions and tactical setting call for different gear setups. From extra magazines to medkits, and other additional gear, there are loads of essential items that Combat Professionals need to carry on their plate carriers.
Therefore, any high-quality plate carrier needs to be modular, and Customizable. We and Ace Link Armor understand this and develop our plate carrier with the most effective, and proven load-bearing systems.
We design our plate carriers and bulletproof vests with both MOLLE webbing and Laser Cut webbing, allowing our customers to choose the load-bearing system they prefer. Both these systems have their pros and Cons, however, MOLLE is the more common system, which is also used by NATO forces all around the world. It is more durable, however, Plate carriers that use MOLLE webbing can be slightly heavier than those that have Laser Cut webbing.
Our Laser Cut plate carriers are also extremely durable, with the use of durable Nylon materials, and double stitching, our laser-cut plate carriers offer a lightweight solution for equipping laser-cut molle compatible gear.
Now, when it comes to customization options, we at Ace Link armor understand that high-Quality pouches and accessories are as important as a durable and high-quality plate carrier. Our tactical plate carrier backpacks, magazine pouches, and chest rigs are made with the same high-quality materials, and craftsmanship standards as our plate carriers, and are designed to stand the test of time.
Our MAP plate carrier backpack is an excellent attachment that professionals in the field use to carry their additional gear. This backpack is made from durable Cordura fabric and has molle capability, multiple functional pockets, and a hydration bladder for those long missions. We also make multiple smaller waist packs, and purpose-oriented pouches for magazines, med kits, and other utilities so that you can have the most ergonomic, and efficient plate carrier setup.
However, we understand that our customers may want to use a wide range of pouches, from other manufacturers as well, therefore, we make sure that our plate carriers are completely modular, and made according to industry and NATO standards. This allows our customers to mount any kind of gear or equipment on our plate carriers, without any worries.
Key Takeaways
Plate carriers are designed based on scientific research and technology to optimize protection, comfort, and mobility.
High-quality materials like Kevlar and Dyneema are used to provide ballistic protection while remaining lightweight and breathable.
Plate carriers have an ergonomic design that fits comfortably and securely, distributing weight evenly with adjustable straps and padding.
Plate carriers are durable, with reinforced stitching and abrasion-resistant materials to withstand high-stress situations.
Customization options like size, color, and accessories are available for plate carriers to meet specific needs and preferences.
Plate carriers are continuously improved using customer feedback and testing to refine designs and remain at the forefront of technology and performance.
Conclusion
We at Ace Link Armor believe that everyone, whether they are a professional or a civilian, deserves to have the best possible gear to protect themselves. We understand that by using our plate carriers, armor plates, and ballistic vests, our customers trust us with their lives, and we do not take this responsibility lightly. So, there can not be any compromise when it comes to quality, performance, and testing. Our ballistic gear is independently tested to ensure unbiased results, and we make all of our gear using the best materials available to us.
Moreover, Innovation and modernization is also a key part of our work at Ace Link Armor. We believe in perfecting our craft and finding new and improved ways to make our armor more efficient, effective, and affordable for our customers. From our unique Flexcore soft armor panels to our multi-curve hard ballistic plates, we have a good track record of innovation, and as we learn more about our products, do more tests, and gather more data, our Research and Development Department is only bound to get better. In short, we at Ace Link Armor aim to be at the forefront of scientific development in all things related to body armor and personal protection.
So, we ask you to put your trust in Ace Link Armor and use the body armor and gear we have perfected for you. Join us on our journey to innovation, and enjoy the best products and services on the market.