What Is The Most Comfortable Plate Carrier?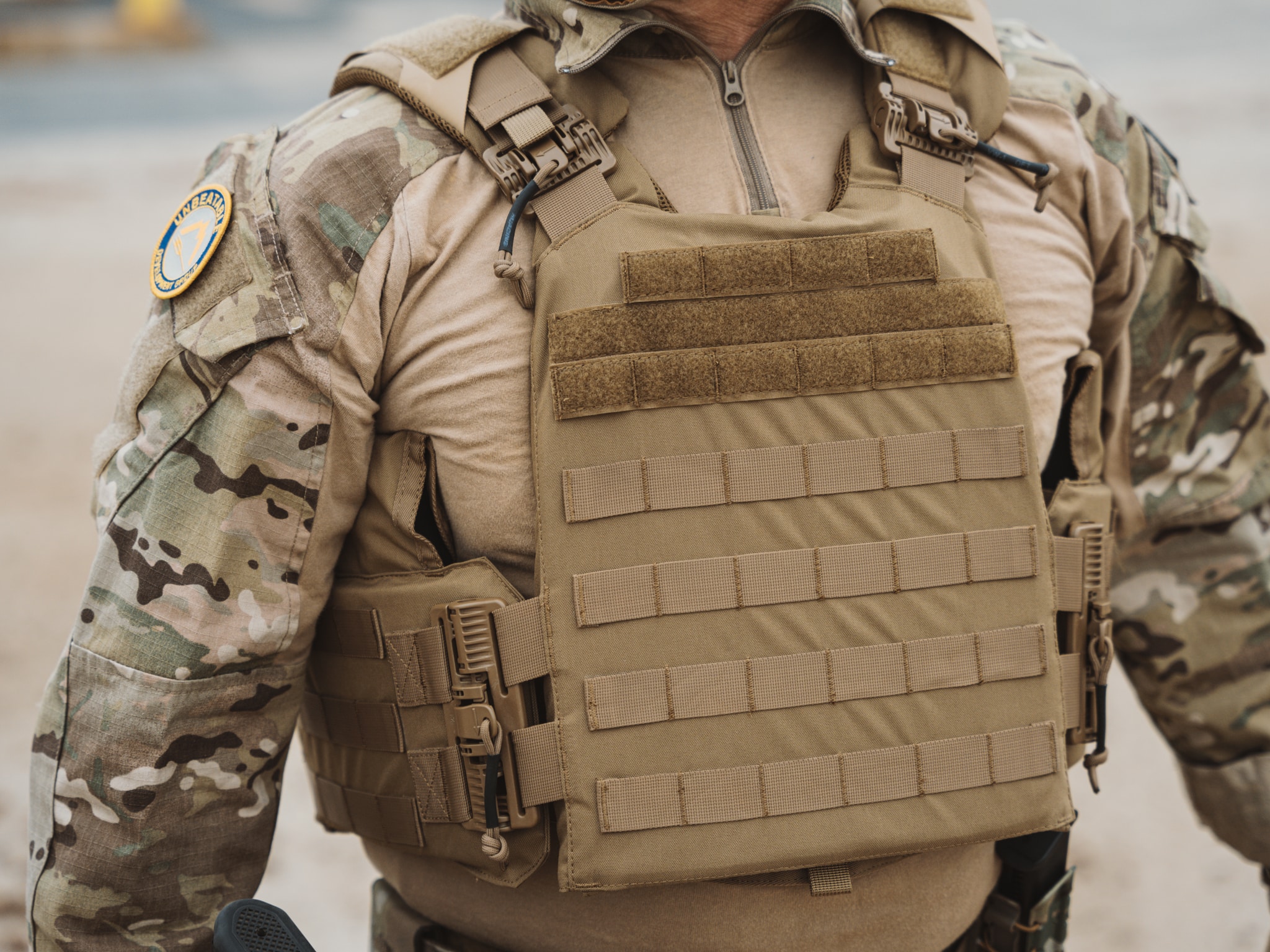 Body armor saves lives, and when it comes to protection against rifle calibers, hard armor plates and plate carriers play a very important role. Tactical plate carriers are used to carry armor plates, and they need to be comfortable and non-restricting, to provide the required level of protection without having a negative impact on one's combat abilities.
So, let's talk more about the importance of comfort for plate carriers, and which plate carriers are the most comfortable.
WHAT DO PLATE CARRIERS CONSIST OF?
Firstly, let's start off by talking about some of the main parts that make up a plate carrier.
FRONT AND BACK PLATE POUCHES.
Every plate carrier has armor plate pouches in the front and the back. These armor compartments are designed to hold hard armor plates and are sized according to the size of different plates. This means that a large plate carrier is made for a large plate, rather than a person who wears a large shirt.
CUMMERBUND
The adjustable waist straps on the sides of a carrier are called cummerbunds. They help the carrier fit into your body, and stay in the right spot, while also serving as a mounting point for accessories and tactical gear.
Typically, there are three kinds of cummerbunds, i.e. Skeletal, Elastic, and Pocketed. Pocketed or skeletal cummerbunds are better for heavier armor setups, in which you are using level four ceramic plates, along with PALs and magazine pouches mounted on the carrier.
However, if you are going for a minimalist plate carrier, with light UHMWPE plates, elastic cummerbunds are better, since they will keep the plates in place when you are running around. Some cummerbunds also has pockets to add a side plate.
SHOULDER STRAPS
The final part of a plate carrier is its shoulder straps. They make the armor carrier wearable, and more comfortable as well. Most tactical plate carriers have padded straps that are also adjustable to ensure a secure and snug fit.
Adjusting the straps also allows you to set the riding position of your plates.
THE PADDED INTERIOR OF PLATE CARRIER VESTS IS CRITICAL FOR AIR VENTILATION
When it comes to body armor, comfort is as important as ballistic protection, and fit. This is why almost every carrier has a padded interior so that the hard ballistic plates don't dig into your ribs, and hurt your body when you move around.
Some of the best plate carriers in the market have mesh interior padding which is much better for comfort and long-term use since it does not only allow the plates to sit more comfortably on your upper body, and also facilitate airflow. This is especially helpful for law enforcement officers, security guards, and military personnel who may have to wear body armor for extended periods of time.
If a plate carrier does not have interior padding, there is no place for the air to pass, which makes the plate carrier hot, moreover, the fabric of the plate carrier absorbs sweat and moisture, making the entire setup even more uncomfortable. Therefore, a comfortable plate carrier must have high-quality interior padding, which is essential for air ventilation and comfort.
Some plate carriers also have a hook and loop panel on the inside of the front and back, where you can attach specialized ventilation pads that are made from moisture-wicking plastic materials. They assist ventilation in hot environments and keep your body armor setup cool. these pads are usually sold separately.
When it comes to body armor, comfort is as important as ballistic protection, and fit.
HOW MUCH SHOULD A PLATE CARRIER WEIGH?
Well, the weight of a plate carrier depends upon a lot of factors. When unloaded, a carrier doesn't weigh that much, since it is only fabric. The bulk of the weight of any tactical vest is made up of the plates you use.
The higher the protection level of the plates, the higher their weight. Moreover, the material that the plates are made from also affects their weight. After that, the type of gear you mount on your tactical plate carrier vest will also affect its weight.
Typically, if a fully loaded plate carrier setup, which has large shoulder pads, pocketed cummerbunds, and emergency drag handle, and is equipped with level IV plates, weighs around 20-25 pounds it is considered decent. If you add side plates to your body armor setup, the weight can even go slightly higher
However, some setups, especially those using level III UHMWPE plates, can be as light as 15 pounds. Ideally, the lighter the plate carrier vest is the better, so if you get the best quality plates, and set up your tactical gear properly, you can get a comfortable and lightweight body armor setup.
FABRIC OR KYDEX FRAME PLATE CARRIER?
When you set out to buy a plate carrier you will have a lot of options. Though the majority of plate carriers that are used by military forces and law enforcement are made from fabric, there are also newer Kydex plate carriers available in the market these days.
Kydex is a thermoplastic, which is lightweight, super strong, and easy to mold into complicated shapes, which is why it is very popularly used to make pistol holsters. Plate carriers made from Kydex are usually lightweight, and super strong, however, for combat situations, they might not be ideal.
If you want a super minimalist plate carrier, the Kydex frame plate carrier vests are a good option. Though there are modular attachments available for Kydex frame tactical plate carriers, they aren't as prolific and versatile as the ones available for fabric plate carriers. Kydex frame plate carrier vests have become quite popular with airsoft players as well.
Fabric plate carriers have standardized MOLLE or Laser Cut webbing, which is great for mounting a wide range of accessories and tactical gear. Moreover, Fabric plate carriers are better in terms of comfort and adjustability as well.
DOES THE PLATE SIZE RESTRICTS MOVEMENT AND INFLUENCE COMFORT?
Yes, size is a very important factor when it comes to the comfort and fit of a plate carrier. Unlike simple bulletproof vests, which are sized according to the person, Plate carriers are sized according to the plate that they can carry.
Though most plate carriers, have adjustable shoulder straps and cumerbunds, if you have the wrong-sized plate in your carrier, it can affect your movement, and hence your combat abilities as well.
If you are using plates that are larger than your size, they can dig into your shoulders and armpits, and make it difficult to properly shoulder your rifles. Moreover, if the plate is too small, it won't provide proper coverage, and if you put a small plate in a larger tactical plate carrier, it will keep moving around instead of providing a snug and secure fit.
Therefore, when you try on a plate carrier for the first time, make sure that you can move around easily, shoulder your rifle in different combat positions, and quickly draw your sidearm as well.
WHAT IS THE MOST COMFORTABLE PLATE CARRIER
Lastly, here are some of the most comfortable plate carriers from Ace Link Armor available in the market.
ACE LINK ARMOR QUADRELEASE
If you are looking for the best plate carrier in the market, the Ace Link Armor QuadRelease carrier is an excellent option. This full plate carrier has front and back plate pouches and pockets for side plates as well.
It is made from super durable 500D nylon, and for comfort, it has shoulder pads, and a mesh padded interior, with moisture-wicking fabric. It fits well and allows for ample ventilation as well.
It has a quad release system, which allows you to wear and take off the plate very quickly. It is available in 5 different colors and comes with both MOLLE and Laser Cut webbing.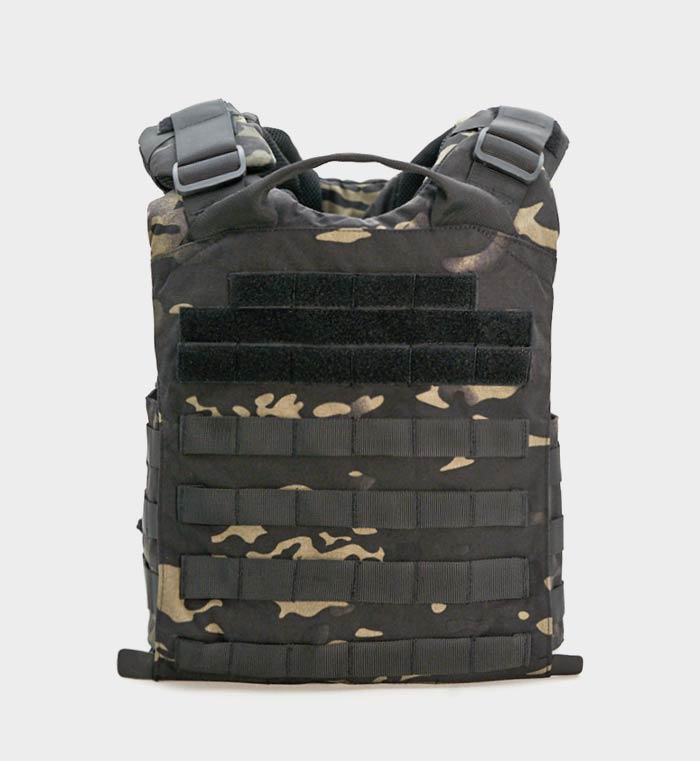 QUADRELEASE TACTICAL PLATE CARRIER
TACTICAL PLATE CARRIERS WITH 360 DEGREES OF QUALITY WRAP-AROUND BULLETPROOF PROTECTION.
ACE LINK ARMOR FORMOZA PLATE CARRIER
The Formoza plate carrier from Ace Link armor is another super comfortable carrier, which has a more minimalistic profile than the Quad Release. This super lightweight carrier does have too much padding, but it is still very comfortable and has elastic skeletonized cummerbunds to ensure a nice fit
This plate carrier is specifically designed for Maritime operations and is made with a Galvanized Rubber-Like composite material to repel moisture. It is available in both MOLLE and Laser Cut options.
It has adjustable straps, and is also compatible with Skeletal PC's Kangaroo Pouch panels and inserts.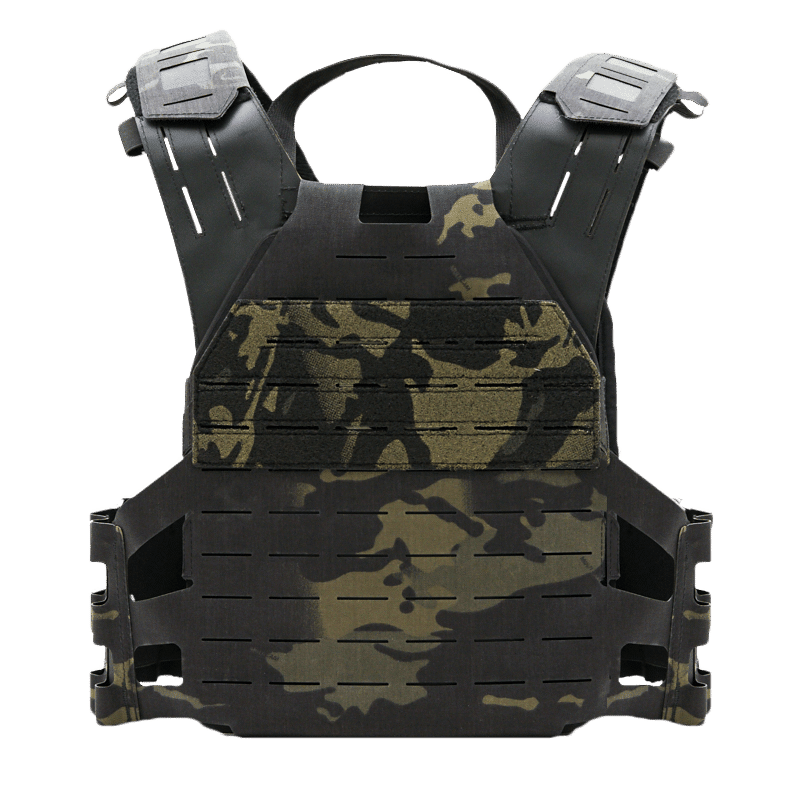 FORMOZA TACTICAL PLATE CARRIER
ONE OF THE MOST GUARDED RESEARCHED AND DEVELOPED ARMOR PLATE CARRIERS.
ACE LINK ARMOR SKELETAC PLATE CARRIER
If you are looking for a super lightweight modular plate carrier system, the Ace Link Armor Skeletor is the best option. It is very lightweight and comfortable as the front and back armor pockets have been skeletonized to decrease weight.
The carrier has two clips in the front which can be used to attach a kangaroo pouch, with Molle webbing. It is made from super durable solid Kydex and is ideal for a minimalistic body armor setup.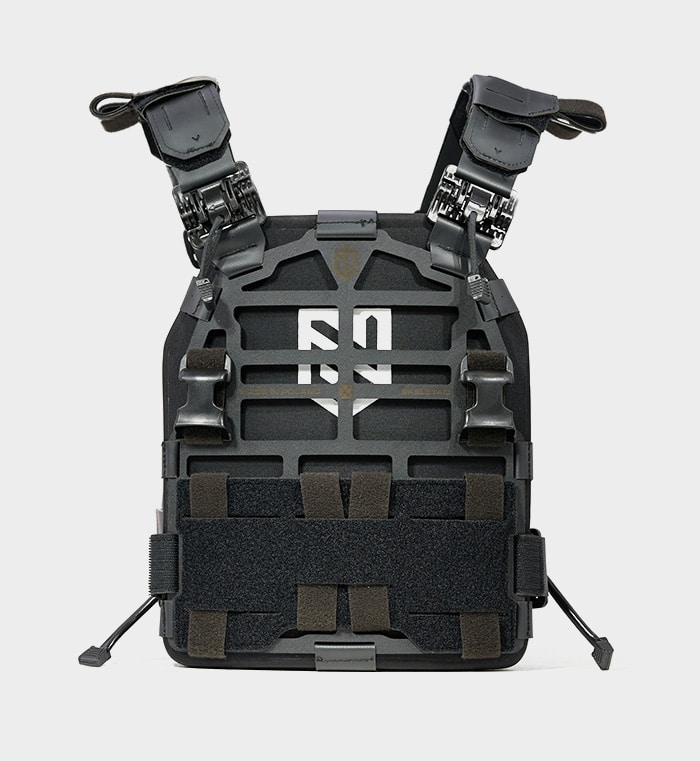 SKELETAC PLATE CARRIER
The Lightest Plate Carrier On The Market High-Impact-Resistant Structural Frames Accommodating Plates Of All Sizes.