New Flexcore Ballistic Panels Released By Ace Link Armor.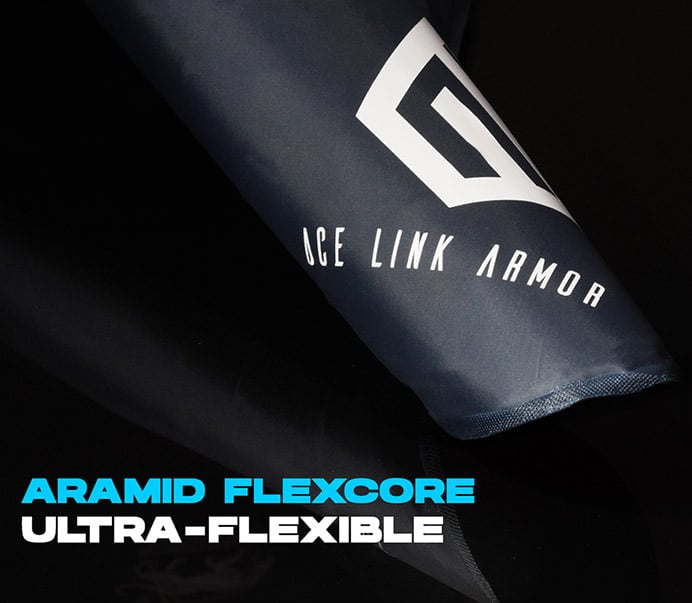 ACE LINK ARMOR, TACTICAL BODY ARMOR MANUFACTURER AND DISTRIBUTOR FROM IRVINE, CA HAS DEVELOPED AND RELEASED A NEW SERIES OF LEVEL IIIA BODY ARMOR PANELS.
The new panels feature a durable ultrasound-sealed TPU outer shell with superior burst strength and a revolutionary Flexcore inner structure. The protective clothing designed as a innovative flexible sandwich concept allows for high impact absorption, low weight, and greater flexibility than conventional rigid body armor plates. This combined with extraordinary ballistic protection results in best body armor in IIIA level of protection.
With an unbeatable combination of lightweight, durability, and price – the new Flexcore™ Technology concept made the body armor ballistic panels for plate carriers lighter than conventional rigid or steel plates. Superior flexibility for additional comfort during movement is signature mark for this tactical body armor insert for vests and plate carriers.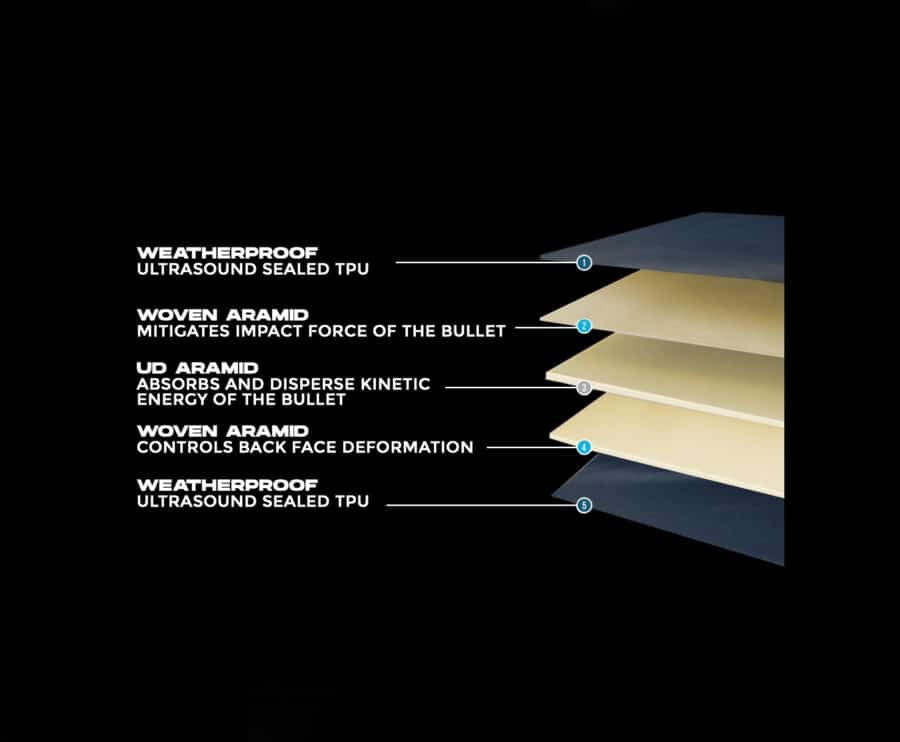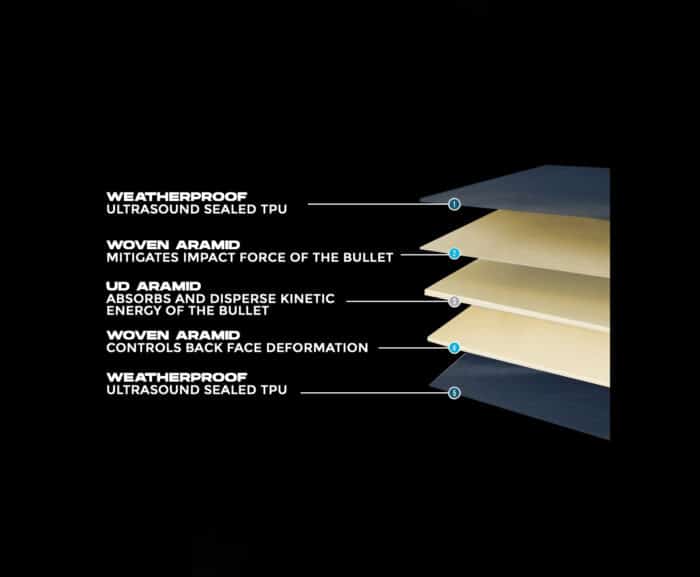 Ace Link armor is one of california-based modern body armor manufacturers and distributors. Our ballistic protection solutions are used by armed forces and law enforcement nationwide and throughout the world.
"Since Ace Link Armor was established in 2017 we have been committed to producing state-of-the-art body armor products for customers worldwide. Developing new ballistic structure is a great achievement for us as we continue to expand into new markets with innovative products." said Jakub Dabrowka, President and CEO of Ace Link Armor in a press news release.
Innovative new ballistic panels construction that combines high modulus properties of woven aramid fabrics with UHMW PE impact-absorption capabilities, these tactical armor panels will be able to take on the most dangerous jobs while still providing comfort at all times. New panels have been tested in independent ballistic laboratories and found effective in stopping threats as per Level IIIA according to National Institute of Justice 0101.06 Standard (you can check compliant armor on NIJ website).
ACCORDING TO THE PRESS RELEASE FROM ACE LINK ARMOR, FLEXCORE BODY ARMOR PANELS ARE 100% MADE OF ARAMID FABRIC WHICH IS A VERY DURABLE MATERIAL THAT WILL PROTECT AGAINST ALL HANDGUN PROJECTILES. THESE TACTICAL ARMOR PANELS ARE CAPABLE OF STOPPING ROUNDS UP TO .44 MAGNUM AND SHOTGUN SLUGS.
The aramid layers in this body armor panel have been laminated with abrasion resistant TPU fabric and ultrasound welded so they will not separate during normal use or rough handling, adding an additional layer of protection.
According to the information released by the company, new body armor panels are 1.23 lbs/sqft heavy and 0.28″ thin which means they can be worn comfortably without having to worry about bulkiness or discomfort. This is especially important for police, military personnel, and other law enforcement officers who need to wear this type of body armor protection on long shifts.
Aramid Flexcore body armor panels not only protect the wearer by absorbing energy but also dispersing it over a greater surface area reducing blunt injuries in addition to penetrating injuries caused by projectiles.
This new body armor plates from ace link armor is sure to be a major hit with the tactical gear and body armor community as the new aramid Flexcore armor plates is an upgrade of the original aramid UD series with a lighter and more flexible material. Your bulletproof vest and plate carrier deserved to carry one of those state-of-art armor plates.
With Flexcore™ panels incorporated into one of many body armor bulletproof vests – law enforcement officers have now the ability to wear concealable bulletproof protection that doesn't compromise comfortability and mobility when wearing body armor.
Good information for those who wear bulletproof vests or other body armor for long hours at work – Aramid Flexcore super-thin panels (only 6.8mm or 0.28" which is thinner than an average smartphone!) will adapt snugly to your body contour and will make you forget you're wearing body armor.
Only 1.23 pounds per square foot of panel weight for level iiia soft armor makes it one of the lightest ballistic vest solutions available on the market. This body armor provides very light and practically indestructible iiia protection against the most common handgun threats. highest quality body armor panels in your plate carrier or bulletproof vest – that's what a police officer needs when the bullet strikes.
With an unmatched combination of innovative new technology and top-end performance – the completely new Aramid Flexcore™ soft body armor plates offers you the best choice to provide maximum protection to yourself.
Body armor for sale now! ace link armor's newest generation of soft panels is available at www.acelinkarmor.com at a great price!. purchasing body armor has never been so easy!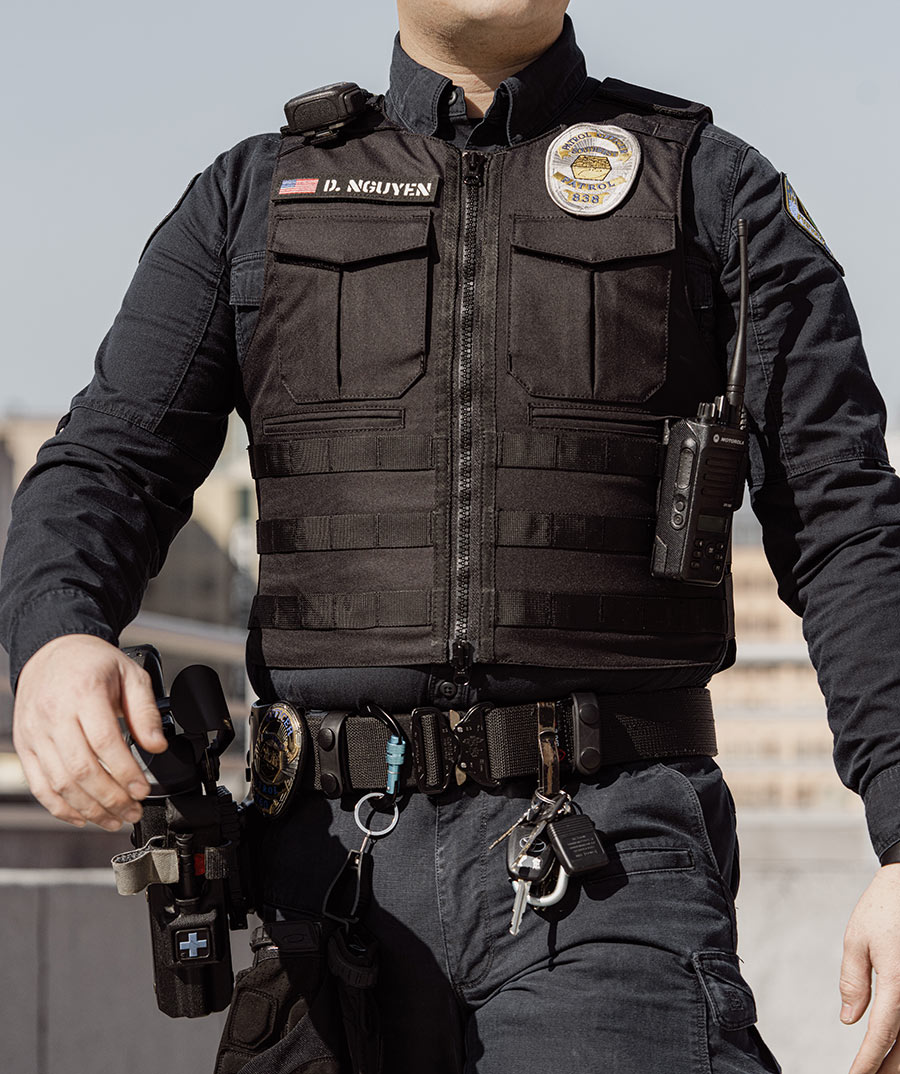 FLEXCORE SOFT BODY ARMOR
Aramid Flexcore™ is a Ace Link Armor proprietary technology utilizing what's the best in ballistic fabrics. The ultimate hybrid of the most cutting-edge aramid materials makes Flexcore™ panels a pinnacle of body armor and ballistic performance. As the name suggests, Flexcore™ Armor panels are flexible, and therefore, more comfortable that other options on the market. With our Flexcore™ soft Aramid panels, you will forget that you are even wearing body armor.