Body Armor Used In The Russia – Ukraine Conflict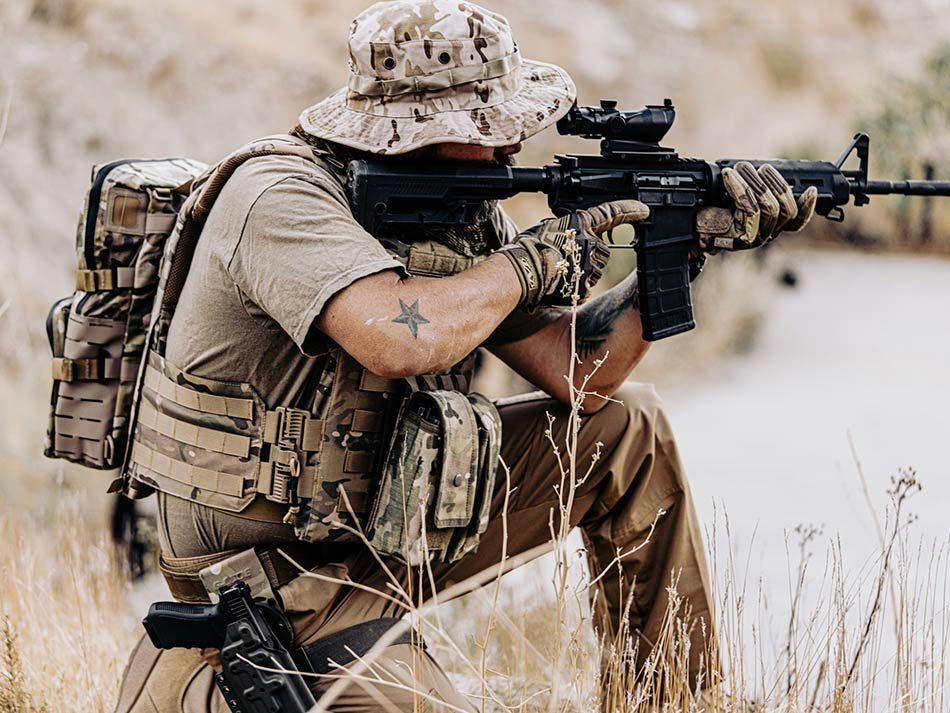 The lives of the Ukrainian people were irrevocably altered on February 24, 2022. The start of a horrific and violent conflict that is still fighting today occurred when Russia began a full-scale invasion of Ukraine. According to Western authorities, the dispute may have been Europe's biggest since 1945 in terms of scale. Since then, the conflict has triggered a humanitarian crisis in Ukraine and elsewhere.
The need for body armor protection for both Russian and Ukrainian military personnel and Ukrainians who may be at risk of being caught in the crossfire is growing as the conflict rages. Here's what we know about the body armor used in the Russia – Ukraine Conflict:
Russian Body Armor Kits
In 2017, the Russian army boasted that it had acquired 200,000 sets of cutting-edge Ratnik-2 ("Warrior-2") body armor and that by 2020, supplies had topped 300,000 sets, which would have covered the whole force. The Ratnik-2 is a contemporary style of body armor. The 6B45 vest is the primary piece of protective clothing. It has Granit ceramic plate inlays to block high-velocity rifle rounds in critical locations and Aramid soft armor, comparable to Kevlar, and protects against low-velocity bullets and shrapnel. But the armor seen in Ukraine is not like this.
Older 6B23 body armor, which Ratnik replaced, is worn by soldiers in the Russian-backed DNR and LNR battalions; the more aged model exposes the wearer to excessive, blunt trauma, which leads to damaged ribs or internal harm. Even worse, the 810th Separate Guard Brigade's mobilized soldiers from the annexed Crimea were given outdated bulletproof vests that had holes and had to be patched with electrical tape.
What are Ukrainian Soldiers Wearing?
Military bulletproof vests with NIJ IIA, II, IIIA, III, and IV protection levels are now produced by Ukrainian Armor, the top armor and weapons producer in Ukraine. NIJ IIA, II, and IIIA protection level concealable and semi-concealable forms of body armor. NIJ IIIA protection level, V50, 720 m/s ballistic helmets. At the outset of the struggle, body armor vests were also supplied by the Lviv Defense Cluster. These armor vests use unique steel plates and may weigh up to 20 pounds. However, Ukraine has since reported a shortage of body armor from those on the front line of the war. America has also reportedly assisted Ukraine with ammunition, including body armor.
Locally Sourced Body Amor
Some volunteers in Ukraine are making body armor out of salvaged cars. As a result of the fighting's disruption of regular life, many Ukrainians are extending their help. Some people have chosen to engage in combat. Some individuals are preparing food. Others are helping those who have escaped find lodging and transportation.
Both camps suffer losses in terms of resources and are riddled with rumors of embezzlement. Notwithstanding, there are several initiatives to support soldiers at the frontline with body armor and other ammunition.