The Best Chest Rig Guide 2021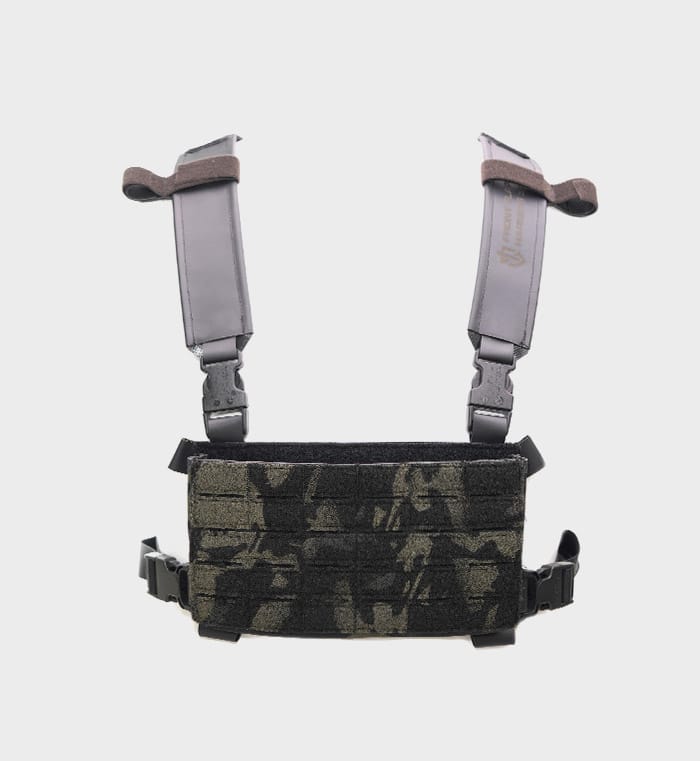 Estimated reading time: 6 minutes
In any kind of tactical situation, people need to carry many different types of gear, and chest rigs play an important role in them. There are many kinds of rigs available in the market, with varying features and tactical specifications.
Therefore, in this post, we are going to answer all of your burning questions about chest rigs. So, read on to learn more.
What is a chest rig?
Not all tactical situations require you to use bulletproof vests or plate carriers. In certain situations, the military and law enforcement officials might just need a system to carry their tactical gear in an easily accessible manner.
That's where tactical chest rigs come in. A chest rig can be worn on your body, and used to mount all kinds of gear from mag pouches and medkits to communication equipment and other gear. A tactical chest can have MOLLE webbing and pouches as well. A MOLLE chest rig can carry any MOLLE compatible pouches or gear.
Though a chest rig does not provide any kind of ballistic protection on its own, some people even equip chest rigs over their plate carriers, to carry their tactical gear. Chest rigs are also commonly used in non-combat situations like peacekeeping and disaster relief missions.
Benefits of wearing a chest rig.
Using a chest rig can have loads of advantages for law enforcement officials, soldiers and civilians as well.
Firstly, it dramatically increases your load carrying capacity, without limiting your combat abilities. Chest rigs make sure that all the equipment you need is easily and readily accessible to you whenever you need it.
Secondly, chest rigs also help you carry the weight of your tactical gear higher on your body, which is more energy efficient when moving on level ground.
Moreover, unlike a backpack or a battle belt worn at your waist, a chest rig allows you to sit in a vehicle more easily, and have access to all you hear during transport as well. Which is very important in today's combat atmosphere, where vehicles play a very important role, especially for regular duty patrols.
Lastly, A chest rig also allows you to mount your gear higher up on your torso, making it easier to crouch, kneel and walk uphill.
How to wear a tactical chest rig?
To get the complete benefit of wearing a chest rig, you need to make sure that you wear it properly. One of the biggest mistakes that people make is that they mount their chest rigs too low in their torso.
Keep in mind, it isn't a belly ring, but a chest rig. Ideally, you should treat your rig the same as you do a plate carrier, which means it should rest high on your chest, while being snug, but not too tight. This makes sure that the tactical gear on the rig doesn't get in the way of your combat belt, and helps in carrying its weight as well.
You should also make sure to choose the right kind of harness. Chest rigs come with two kinds of harnesses, which can be used by anyone depending on their personal preference. Generally, the X-harness is more suitable for men with smaller frames.
On the other hand, a H-harness is better for larger men, and it helps in distributing more weight evenly across the body.
How to set up tactical chest rigs?
Depending on your application there are loads of ways you can set up your chest rig. In a combat situation, you'd definitely want some mag pouches on these, for your rifle and pistol mags. It's best if the extra magazines are mounted in front of the rig.
You should also have some sort of medical trauma kit on your chest rig, and a tourniquet as well. You can use the extra pouches to hold tactical gear like a flashlight, grenades, a knife, GPS, and maybe a set of handcuffs if you are in law enforcement.
If you are using a rig to keep all of your self-defense gear at one easily accessible spot, then your preferences might be different. You might want to use a low-profile chest rig to hold extra mags, a flashlight, and other essential self-defense gear.
Most competition shooters also used chest rigs to mount extra ammo for their pistol, shotgun, and rifle. If you are a competition shooter, there are loads of ways you can customize your chest rig to fit your particular shooting style.
Can you wear a chest rig over a plate carrier?
Yes, chest rigs can be worn over plate carriers, in fact, many branches of the military and law enforcement units actually do this as well.
Most modern plate carriers also come with swift clips that help you mount your chest rig directly on your carrier, eliminating the problem of bulky and interfering shoulder straps. Using chest rigs over a carrier will also allow you to mount and dismount all of your tactical gear more easily.
You can also use chest rigs with soft armor bulletproof MOLLE vests.
The best chest rigs 2021
There are many different brands of chest rigs available in the market. There are companies like Tactical Tailor, Mayflower, 5:11 tactical, Condor, and a lot more.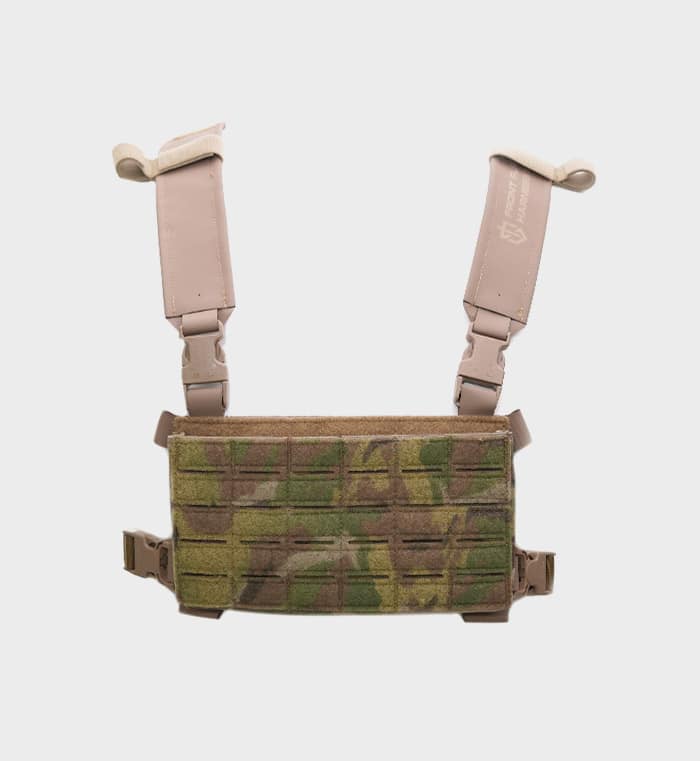 Mayflower chest rigs
If you are looking for a large rig with a lot of real estate and pockets to mount all your tactical gear, then the Mayflower chest rig is a good option. It has lots of multi-purpose pockets in the front, with four magazine pouches as well. However, the mag pouches might be a little too small for Magpul magazines, and we're designed with USGI mags, however, with a little effort, it does work well enough.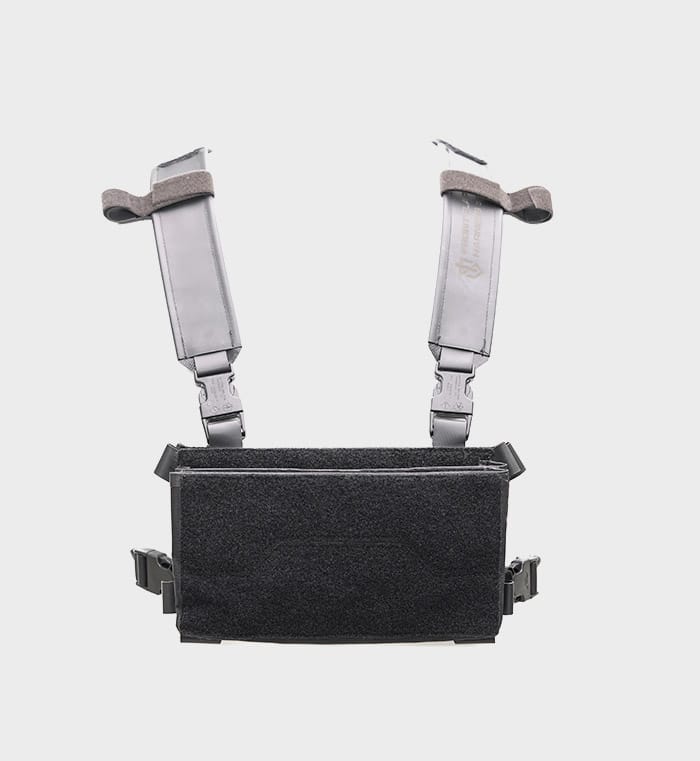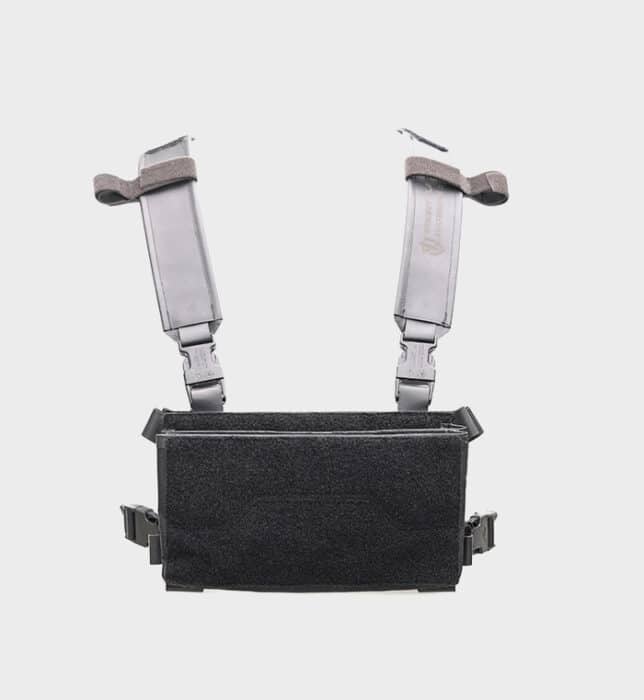 Haley strategic chest rigs
Now if you are looking for something a bit more minimalistic than the Mayflower rig, the Haley strategic chest rigs are a great option. It is available in multiple configurations, with the light version designed for more AR mags, and the heavy version, which can also accommodate 7.62 mags.
It is very well built, and one of the best things about it is that there is a decent amount of space between the mag pouches making it very easy to draw and re-index magazine pouches.
You can also use bungee pouches from the same company to extend your carrying capabilities with the Haley strategic rig.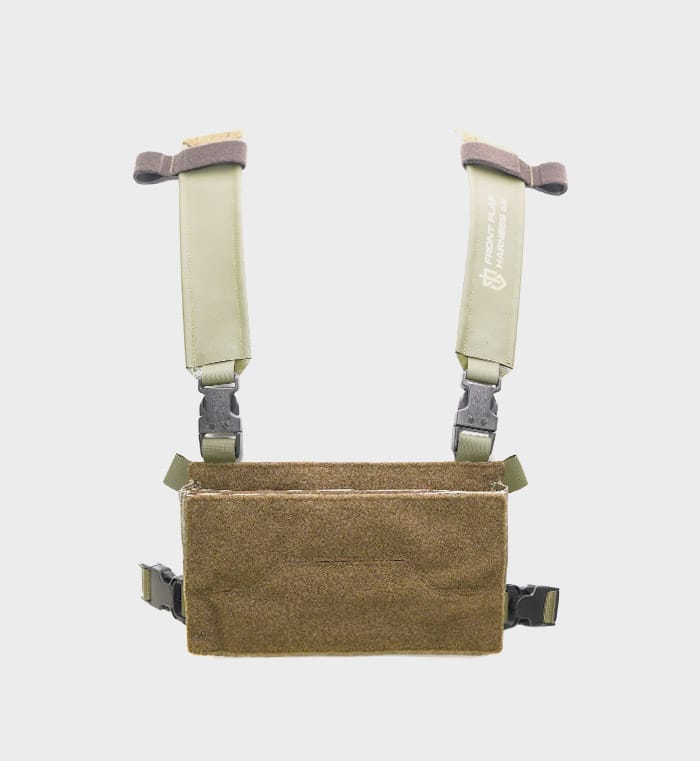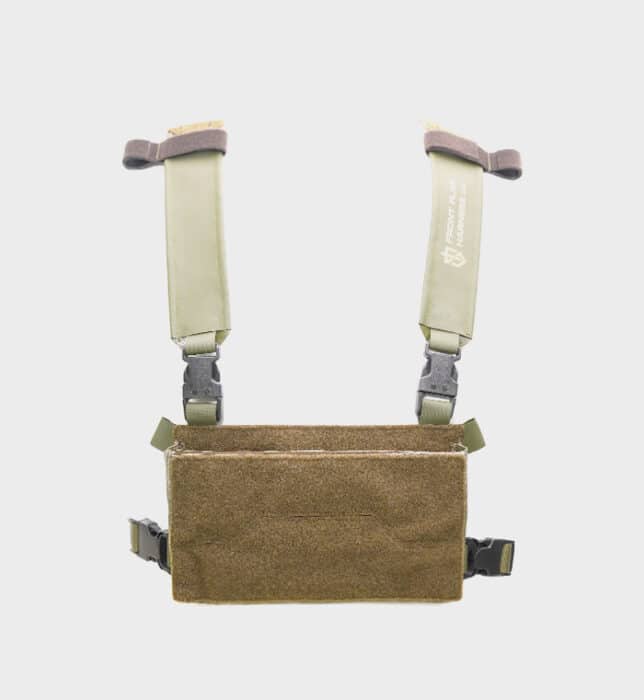 Condor chest rigs
Condor is one of the top brands known for making some of the best chest rigs in the market. Their recon chest rig is ideal for people who prefer an X-harness.
It can carry up to six rifle mags along with six pistol mags, and also has two extra pockets on the side for medkits and other gear. It also doesn't have as much real estate as the mayflower rig but is a good tactical option for specific requirements.