The Best Plate Carrier Accessories In 2022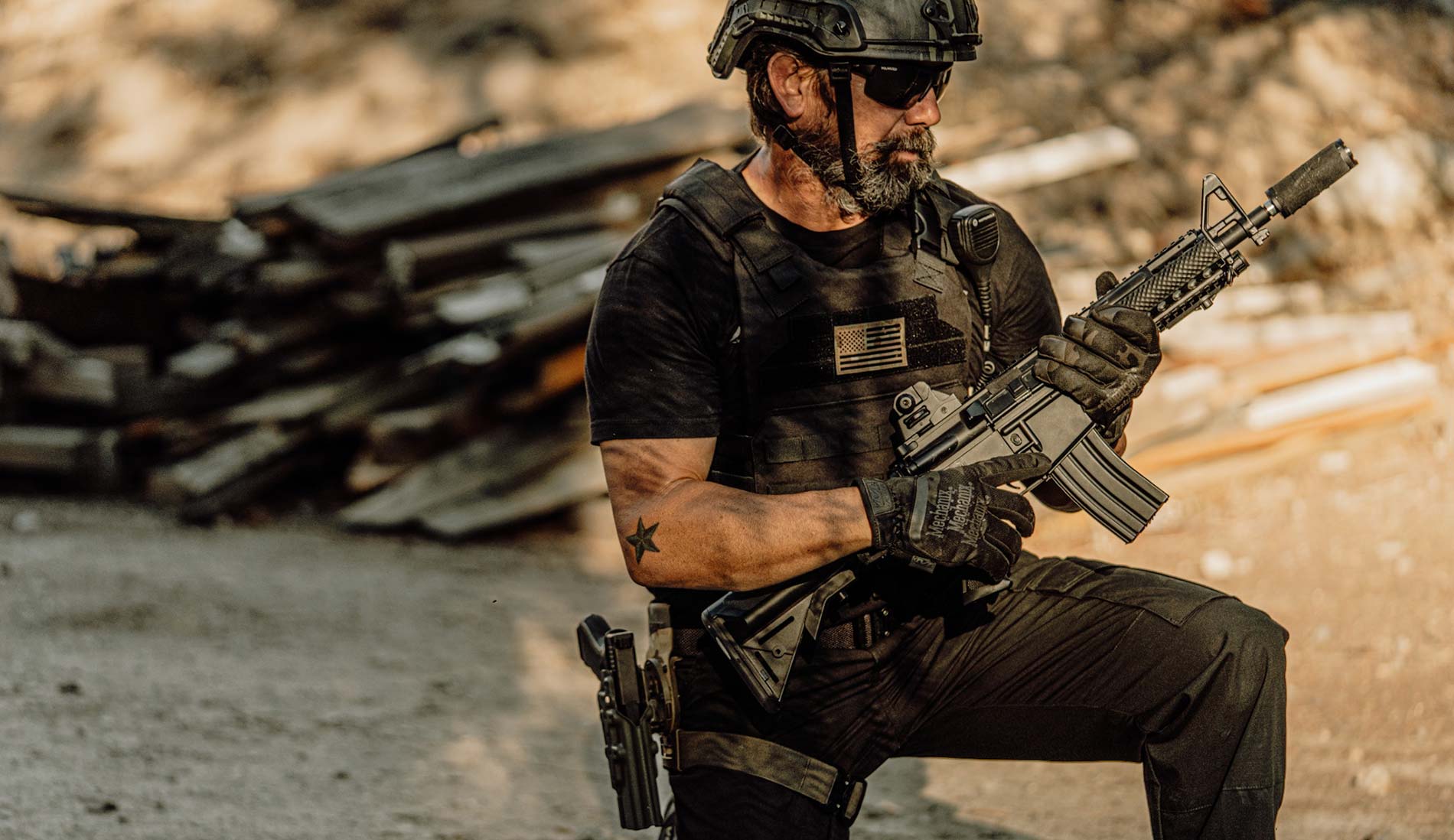 Plate carriers can carry a lot more than just body armor, and setting them up with different accessories can make them even more versatile. A simple plate carrier, when equipped with the right accessories and pouches, can take it to a whole new level. In today's day and age, there have been plenty of great new additions to the lineup of things you can pair with your plate carrier!
Let's take a deeper look into the best plate carrier accessories in 2022, and how they can help you get even more functionality while wearing your body armor.
A simple plate carrier, when equipped with the right accessories and pouches, can take it to a whole new level.
FRONT FLAP POUCHES
Starting with a basic must have accessory for any plate carrier, front flap pouches can allow additional gear and tools but most are designed and intended to carry spare ammunition magazines. There are a few different styles to look at, both single stack and double stack!
DANGLERS (WAIST PACKS)
Next up is the best way to bring along extra gear or tools in a convenient carrying location without them getting in the way, and that is through the use of a dangler. Also known as waist packs, danglers are a simple way to allow your plate carrier to carry extra stuff, whether that is medical, communication, or other needed supplies. Our waist pack can be used as a regular pouch or a dangler, and even comes with an included waistband. With elastic webbing compartments and plenty of space, you can keep your stuff organized and accessible when you need it most!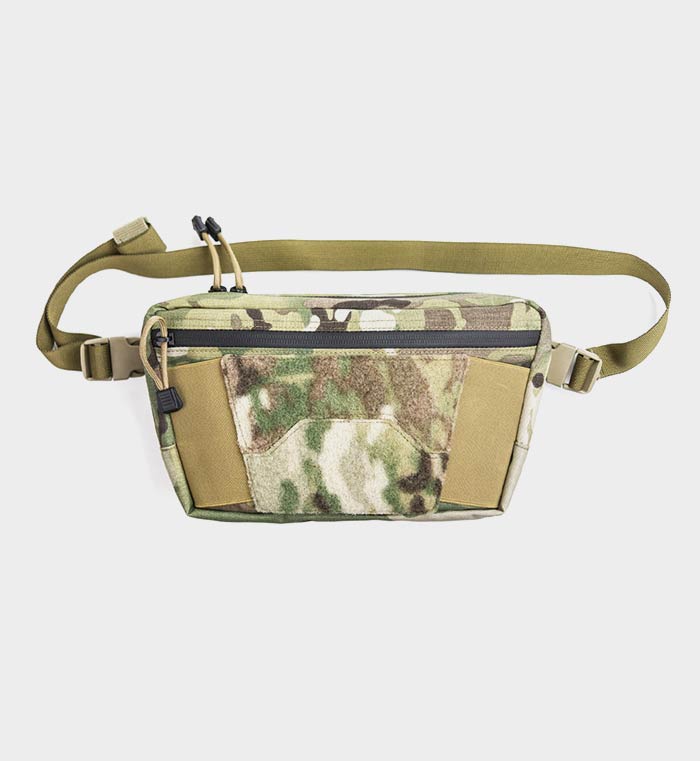 Hybrid Waist Pack
This hybrid waist pack is the biggest waist pack in our offer which can be used as regular pouch or dangler. It features a Flat pocket on the outside with water repellent zipper which can hold all smartphones available on the market. It comes with a waistband, and integrated dangler adapter. Moreover, it also has Elastic webbing on the outside for smaller objects such as zip-ties, light sticks, knives, flashlights etc.
MAGAZINE POUCHES
In addition to kangaroo pouches, plate carriers can also be set up with individual magazine pouches that allow you to further customize your layout. Our wrap rifle magazine pouches as well as our wrap pistol mag pouches are designed to carry your ammo for a "fast" style approach. For added security when moving around, they also have shock cord retention tabs to ensure everything stays put regardless of what you are doing. These individual magazine pouches can be placed anywhere on a plate carrier which makes them very useful.
MULTI-ACCESSORY PACK – BACKPACK
For the largest amount of storage space, nothing beats a backpack! Our MAP pack MOLLE backpack is designed to fit securely to the back of your plate carrier and allows for maximum storage capabilities to fit all of your needed gear. This low-profile pack comes equipped with a water bladder compartment as well as plenty of MOLLE attachment points so you can customize it even further. The best part is that this backpack really has two uses, as you don't have to only use it with a plate carrier. This backpack can be worn by itself when used with the included shoulder straps.
MAP PACK MOLLE BACKPACK
MULTI-ACCESSORY PERFORMANCE PACK
The Ace Link Multi-Accessory Performance Pack reintroduces backpack versatility like nothing before.
The MAP Pack can either be worn by itself with the included shoulder straps, or can be mounted onto any MOLLE compatible plate carrier.
MAP Pack affords the wearer to carry extra equipment or medical gear without taking up space on the front of the plate carrier- allowing the weight to be carried like a backpack while wearing the plate carrier.
MEDICAL POUCHES
A well equipped plate carrier should have medical equipment somewhere on it, so having medical pouches to carry and organize it is a must! Our medical pouches are specially designed for our Skeletec plate carrier to give you a quick and easy way to access your medical equipment. Made of Cordura with a laminate backing, it is extremely durable and will keep your medical gear clean and safe until it is needed! Besides the ammunition pouches, medical pouches are probably the most commonly used accessories with plate carriers.
TACTICAL CHEST AND LEG RIGS
In addition to mounting things directly to a plate carrier, they can also be used as a base to carry and wear other tactical gear, such as chest and leg rigs. Usually connected to the plate carrier as the main platform, these rigs offer you more versatility and options without adding too much weight or space to your plate carrier directly. This can also help alleviate weight from the already heavy body armor and disperse it out across more parts of your body.
TOURNIQUET HOLDERS
Just like with medical kits, tourniquets are another essential item that should be worn somewhere on or near a plate carrier. These life saving devices are very small and lightweight, so they easily fit anywhere. In emergency situations, they can literally save your life so the slight weight and space they take up is well worth it. The holders that carry them can easily attach to a plate carrier and can be put just about anywhere on it. They will help to keep the tourniquet secure and safe until it is needed (which hopefully it never is!).
FINAL THOUGHTS
As you can see, plate carriers can be so much more useful than simply carrying your ballistic plates and providing you with body armor. Equipped with the right accessories, they can be even more useful and provide you with the ultimate emergency preparedness rig. Depending on your needs and style, there are plenty of great accessory options for everyone!