In today's world, you never know what is going to happen. Because of this, it pays to be as prepared as possible. Preparing for an active shooter situation is one of these possible scenarios, so how can you be as safe as possible? There are a few things that you can have and keep in the trunk of the car […]
Estimated reading time: 4 minutes
In today's world, you never know what is going to happen. Because of this, it pays to be as prepared as possible. Preparing for an active shooter situation is one of these possible scenarios, so how can you be as safe as possible? There are a few things that you can have and keep in the trunk of the car to ensure that you have everything you need to get out of the situation as safe as possible!
Plate Carriers and Their Compatibility with Soft IIIA Armor (As Well as Hard Rifle Plates)
One important item to keep in the trunk is a simple plate carrier. A plate carrier will allow you to have some body armor on hand which could very well be your best line of defense in an active shooter situation. With your plate carrier, it is important to know what kind of body armor it is designed for and compatible with. Many plate carriers are compatible with soft IIIA armor, as well as hard plates that are designed for rifle rounds. The type of armor you choose to use with your plate carrier will largely depend on the carrier you are using as well as your own needs and wants out of your body armor.
Lightweight Plate Carrier with Soft Armor Panels
If you don't want a plate carrier with hard plates to weigh you down, you should opt for a lightweight plate carrier with lightweight armor. This will best suit most people, and it will also allow you to use it in conjunction with soft armor panels to ensure comfort and most importantly, mobility. Soft body armor is significantly more lightweight, and will still give you great protection while allowing you to move and have good agility. Something like the Quadrelease bundle with included soft armor is a great option in order to keep everything lightweight and easy to move with.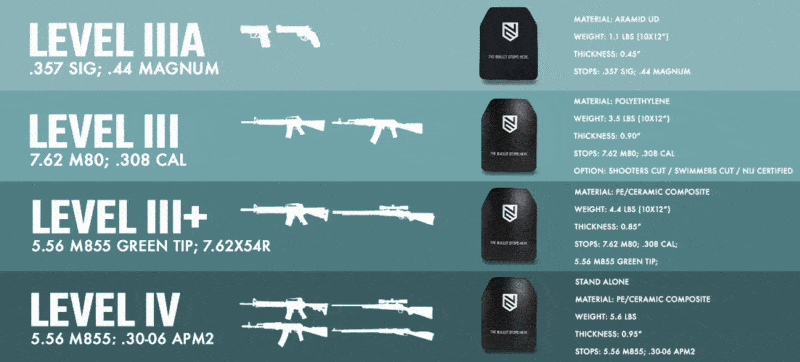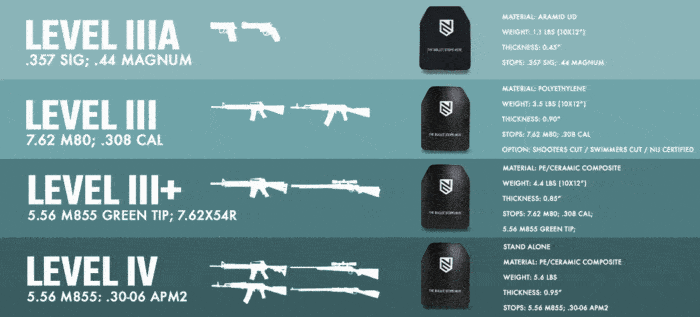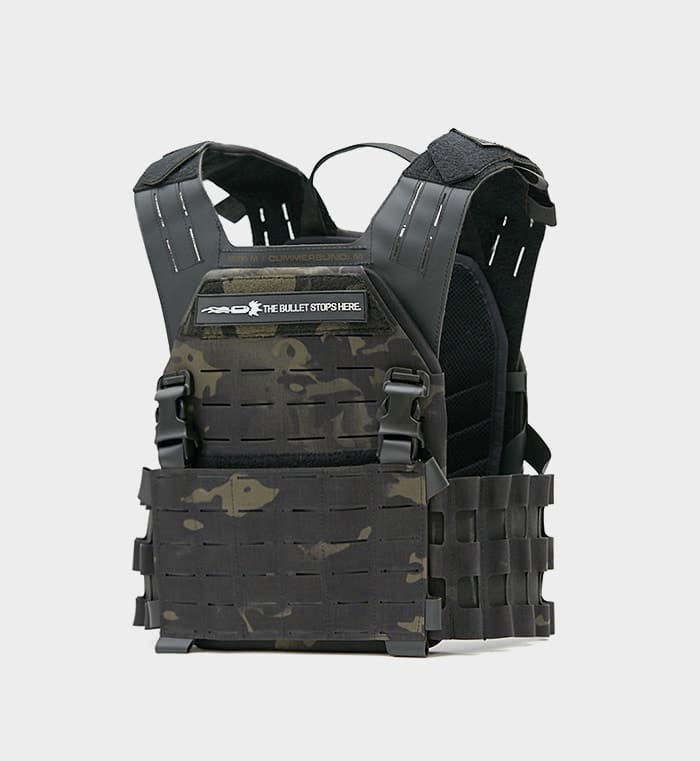 Formoza Plate Carrier
The Formoza plate carrier is a great option that can hold front and back plates while keeping a low profile, perfect for emergency situations.
Again, mobility is important, so keeping the plate carrier and the plates it holds as low profile as possible is vital to staying mobile. While hard plates are heavier and bulkier than soft armor panels, this particular plate carrier handles them extremely well and you will be ready for any fight that comes your way!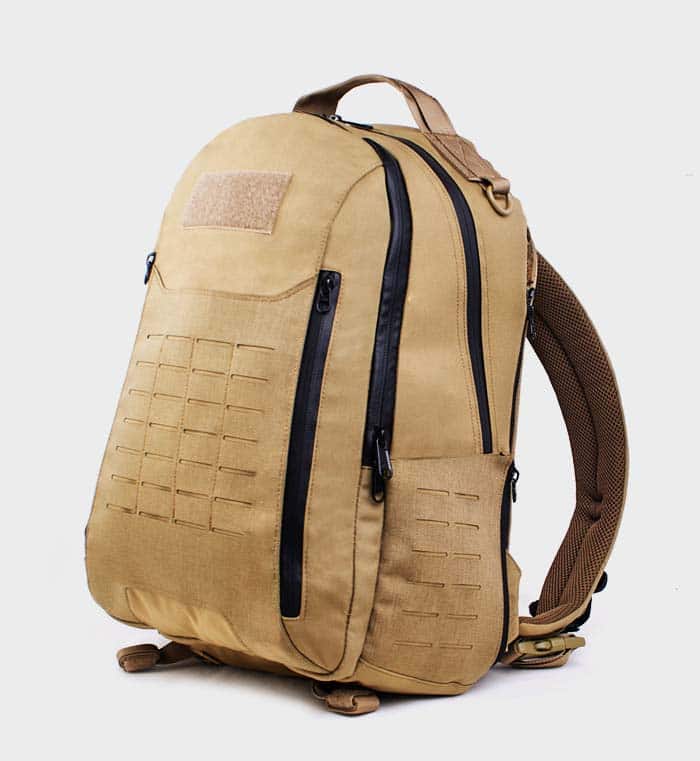 Rapid Deploy Backpack for On-site Transformation
If plate carriers are not your style or you do not want your body armor to be as obvious, a rapid deploy backpack that gives you an on-site transformation to a body armor plate carrier is the perfect solution. Not only will this type of plate carrier appear less conspicuous, but you may even be able to use it for other things so it is even more accessible as body armor in emergency situations!
Do You Need a Helmet?
With all the talk about body armor, you may be asking yourself, "do I really need a helmet?" The answer is yes! Something as simple as a lightweight MICH ballistic helmet is more than enough to help complete the entire body armor kit for an active shooter situation. Not only are these amazing helmets designed and constructed to withstand gunshots, but they also help protect your head from other trauma you may encounter. When paired with a plate carrier, this helmet does a great job during emergencies!
What Bulletproof Vest is the Best for an Active Shooter Situation?
Plate carriers may not always be the ideal choice, or you may have limited space to store them. You may also want something more concealable, and if that is the case, then a concealable bulletproof vest might be a better option! But what bulletproof vest is the best for an active shooter situation?.
Concealable Bulletproof Vest
Concealable bulletproof vests are the best option if you want to have your body armor on you at all times. They can be worn underneath your clothing and are a little more discreet than plate carriers, allowing you to take them more places (instead of keeping them in the trunk of your car). Our Spectre concealable vest is a perfect way to stay covered and protected while still staying comfortable. It can handle multiple rounds from even the most powerful handguns, allowing you to sleep well at night knowing you have it in case of worst-case scenarios.
Concealable Level 3A Bulletproof Vest "Spectre" FLEXCORE
Size: L, Armor Option: Aramid Flexcore
Armored T-shirt (The Most Concealed Option)
The popularity of bulletproof backpacks has exploded in recent years and continues to grow. With the rise in school shootings, these backpacks can provide a simple yet effective solution to stay just a little bit safer should you or a loved one find yourself in an unfortunate situation with an active shooter! So no matter what your individual needs are, you are sure to find the right bulletproof backpack out thereIf you can't have a plate carrier and don't want to wear or bring a vest with you, then the most concealable option for body armor is a simple armored T-shirt.
Our Apex bulletproof T-shirt is easily the most discreet and concealable body armor option out on the market today. The only thing you will have to do to conceal it is simply wearing a shirt over the top of it and you are set. Nobody will know you are wearing the body armor and you will be ready for any situation that should arise. And just like other body armor systems, this shirt can stop multiple rounds from even a 44 magnum.
Final Thoughts
Keeping some body armor in the trunk of your car can be a great way to stay more prepared in the unfortunate event you have an active shooter in the area. Not only will you be more prepared for yourself, but it can also help out those around you. From plate carriers to concealable vests or shirts, there is a perfect option for everyone!