Back to School – Bulletproof Backpacks – Rapid Deploy Backpack.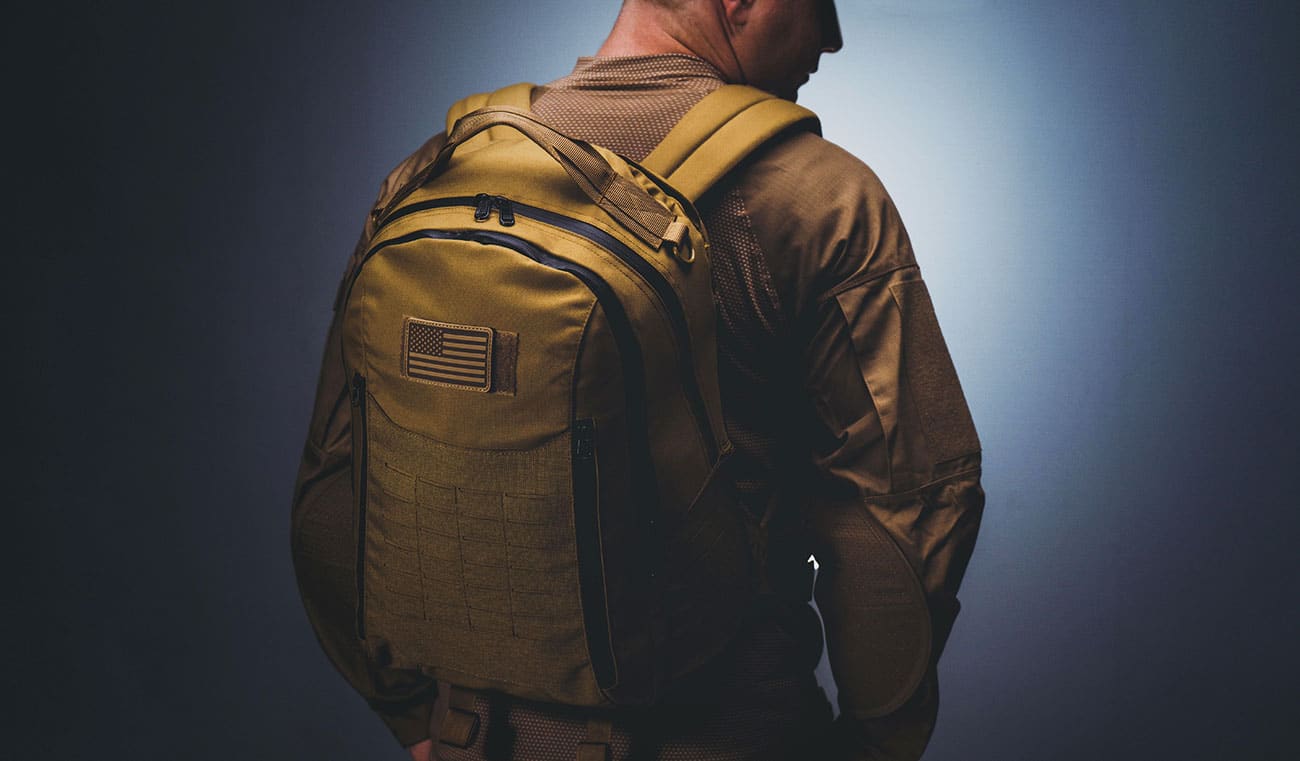 Ace Link Armors New Innovative Rapid Deploy Bulletproof Backpack Has Arrived! Meet the newest innovation in tactical gear. The Rapid Deploy Bulletproof Backpack is designed with protection, speed, and ease of use in mind to provide the highest level of ballistic protection possible. The backpack is capable of stopping 9mm, .45 ACP, .44 Magnum, and even a 12 gauge shotgun round from just 3 feet away. The Rapid Deploy Backpack is designed to provide solutions for counter-terrorism and response teams as well as LE, private security, and government agencies.
This is one of the most impressive backpacks ever produced. With its lightweight design, you can actually carry it around with you all day without noticing a difference. Nobody will be able to tell if you have a bulletproof protection shield on you.
DURABLE CONSTRUCTION BULLETPROOF BACKPACK
The Rapid Deploy Bulletproof Backpacks comes equipped with a high grade ballistic plate that can be placed inside its removable pouch for maximum comfort and protection. The new innovative lightweight bulletproof backpack features heavy duty splash proof zippers and padding on both shoulder straps and waist belt which provide maximum comfort combined with durability while wearing the pack.
Backpack is made from high-quality material and has a patented rapid deploy design to make it easier for you to get yourself protected when needed, which will save valuable time during an emergency situation where seconds can mean life or death.
Ace Link Armors has been working tirelessly on the latest innovation that will help protect you when in danger. Unlike like other bulletproof backpacks, Rapid Deploy Pack features an advanced engaging system that allows you to transform it into a plate carrier in a matter of seconds. It will do what regular backpacks can't do – provide safety by deploying bulletproof backpack inserts.
Unlike like other bulletproof backpacks, Rapid Deploy Pack features an advanced engaging system that allows you to transform it into a plate carrier in a matter of seconds.
DEPENDABLE BODY ARMOR
When combined with any type of armor carrier (National Institute of Justice Level IIIA handguns plates or Level III Rifles Plates – sold separately), this bulletproof backpacks can be enhanced to another level of protection beyond basic soft body armor. The ability to accommodate heavy equipment without weighing down or compromising mobility is a major factor while designing this pack which makes it one of a kind in its class and perfect for law enforcement use. Rapid Deploy Backpack accepts almost every type of bulletproof backpack insert starting with Level IIIA standards tested standards ballistic panels with .44 Magnum stopping power.
The design of the backpack is based on a bulletproof vest carrier so you can carry your gear and at the same time protect yourself quickly and effectively. The backpack is called Rapid-Deploy, which means that the wearer can instantly deploy front body armor from the backpack in case encountering mass shooters, school shooting or active shooter situation.
This backpack has been designed with students, teachers and parents in mind: it accommodates lightweight impenetrable shields to protect kids from bullets – something that regular backpacks can't do! it's a peace of mind
ACE LINK ARMOR MISSION – BULLETPROOF BACKPACKS
Anyone who is about to enter a hostile area or even an emergency situation will benefit from bulletproof backpacks. For example: military personnel who are required to travel into potentially dangerous areas, police officers when conducting warrants or serving eviction notices that might turn violent, and average citizens traveling in countries where there is a high risk of being shot. Anyone can be caught unprepared in a scenario like this. Carrying a bullets impenetrable shields inside bulletproof backpacks means having the additional protection in your bag wherever you go!
Ace Link Armor has been manufacturing the best quality bulletproof backpacks and bag inserts that can be used with the Rapid Deploy Backpacks. Theses ballistic panels are able to withstand direct hits from .44 Magnum bullets and many other guns. They offer protection against a wide range of rifle and pistol rounds. The 10×12″ level IIIA standards ballistic panel is extremely light weight, it even feels like spare clothes in your backpack as it only weighs 0.5 kg or 1.1 lbs!
The Level IIIA Flexible Inserts for Bulletproof Backpacks come in different sizes: 10×12″ for front pouch and 11×14″ for rear pouch compartment. The shipping package includes two inserts but each insert can be purchased separately as well. You can choose between three colors: black and tan and two load-bearing style: MOLLE or Laser Cut.
Military, security, as well as civilians, are always looking for ways to improve their tactical outfits' effectiveness while also keeping them safe. There is always a need to be safe from ballistic threats; therefore, offering bulletproof backpacks will make soldiers more confident in carrying out their duties.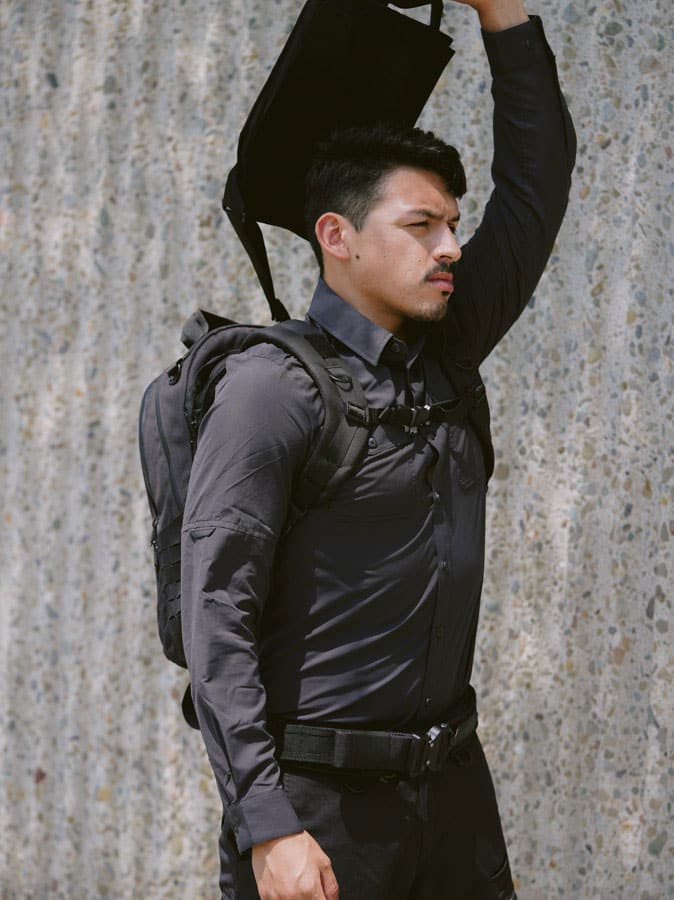 RAPID DEPLOY BULLETPROOF BACKPACK
The Rapid Deploy Bulletproof Backpack is the perfect solution for professionals committed to being prepared. With the ability to transform from a backpack to a bulletproof vest, with customizable and removable panels to fit any body type, this pack has more options than ever before. NIJ06 Level IIIA protection panels included: 10×12″ and 11×14″ so you can be as safe as humanly possible while not sacrificing style or comfortability on the go.rnrnDue to the body armor being in a backpack, it can weigh less than traditional body armor and be easier to wear for long periods of time.
STAY SAFE WITH BULLETPROOF BACKPACK INSERT FROM ACE LINK ARMOR
The company takes pride in bringing cutting-edge technology solutions for those looking for bulletproof backpacks for public, private, and emergency services. Ace Link Armor has been able to produce dependable ballistics shields and will continue innovating new products to meet growing demand from its customers all over the world.
The CEO of Ace Link Armor is confident that these supplies will contribute to the safety of civilians wanting that extra step in personal protection. People working with guns on a daily basis, like for example firearms instructors, military personnel, and police officers, certainly will benefit from this practical piece of tactical gear.
"People are more likely to get shot today than ever before. As the owner of Ace Link Armor, I truly do understand the importance of safety and protection, that is why we came up with a solution for those who want to protect themselves in everyday life – a bulletproof backpack ready to be used at any time." said Jakub Dabrowka, CEO of Ace Link Armor Inc.
The innovative rapid-deploy backpack bag has arrived and we are excited to offer it as an option for your tactical team or just everyday students wear. for more information on how these backpacks can revolutionize your mission – check out our website today or give us a call at (949)521-6625